COLUMBIA — A group of Fifth Ward residents wants to recall Councilwoman Laura Nauser because they are upset with her decision to reconsider plans for high-voltage transmission lines in southwest Columbia.
The residents formed a political action committee called Columbians for Responsible Government, which is headlining its political efforts with Nauser's recall petition and support of Fourth Ward candidate Daryl Dudley and mayoral candidate Skip Walther, according to the group's website. Walther, however, has said he will not accept the PAC's support.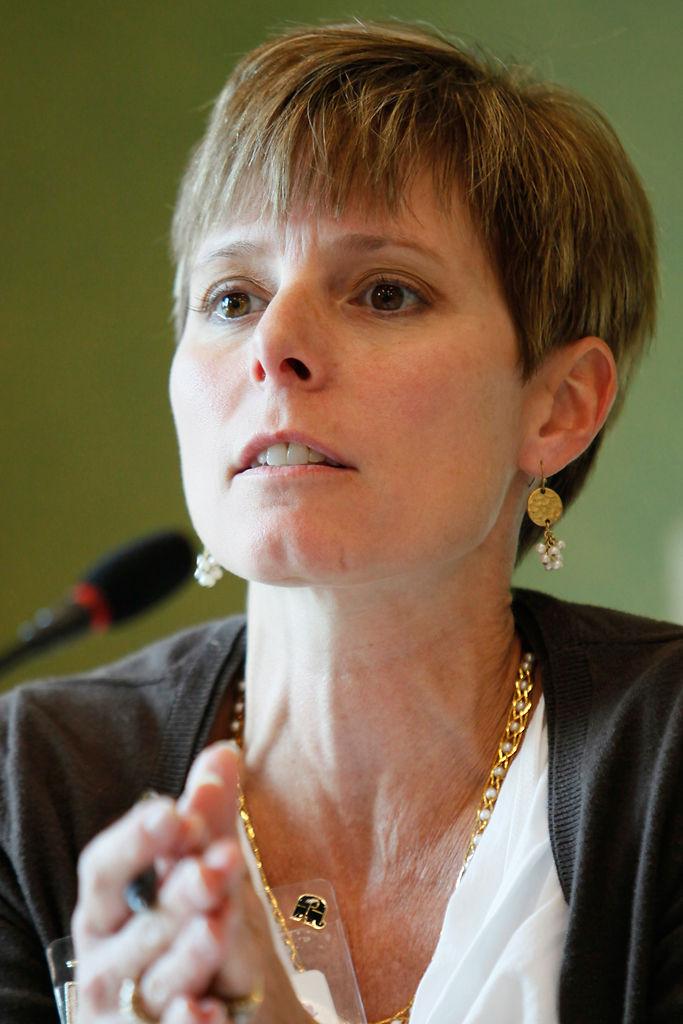 Taylor Burks, a Fifth Ward resident who works at MU, formed the committee on Feb. 9, according to the Missouri Ethics Commission. Burks and Josh Kayser, who live in the Thornbrook neighborhood, are the founders of the PAC, according to its website.
Columbians for Responsible Government criticized Nauser's action on its website. "As the council member for Ward 5, Councilwoman Nauser has misrepresented her constituents' interests by reopening consideration of the Power Transmission Line," its statement reads. "Her irresponsible actions show a lack of fiscal stewardship of City resources, and requires us to take these steps and correct her mismanagement."
Nauser said she will continue to fight for her seat if the recall petition gets enough signatures. 
If the recall petition succeeds, Fifth Ward voters would be asked to vote "yes" or "no" on whether she should be removed from office. If the recall were to pass, the council would fill the vacancy until the next regular election, according to the city charter. Nauser's term is scheduled to expire in April 2017.
Walther, who is running against Brian Treece for mayor on the April 5 ballot, said in a news release that he is not campaigning as part of a specific political party and doesn't support the partisan ideals upheld by Columbians for Responsible Government. He also criticized the PAC and its recall effort.
"I resent being thrown into a situation, by virtue of this PAC, where anyone would assume that my political allegiance falls in line with the candidates the PAC purports to represent," Walther wrote. "The PAC in no way represents me or my personal political preferences. I will not accept any money from this PAC."
"While Councilwoman Nauser and I may disagree on this and other issues, a recall based on one decision is a wholly inappropriate use of the process," Walther continued. "An attempt to recall a council member should only be used for malfeasance in office, not because one disagrees with a council member's vote."
The group will hold seven petition sign-up events, the first of which is 4 to 7 p.m Sunday. A complete schedule can be found online.
The recall vote would be the first since Chester Edwards, who represented the Fifth Ward, was removed from the council in 1990. Many of his constituents were angered by his vote in favor of student homes that were built on Huntridge Drive in the High Pointe subdivision.
The recall petition, however, comes just a little more than a year after First Ward residents successfully petitioned for a recall vote on then-Councilwoman Ginny Chadwick. Their petition was certified in December 2014, but Chadwick resigned in January 2015, before the election could happen.
In 2011, then-Fourth Ward Councilman Daryl Dudley, who is running for seat again this year, escaped a recall vote when petitioners who were angry about his stance on ward reapportionment failed to collect enough signatures to get it on the ballot.
"Of course I'm disappointed that someone would go through such drastic measures becasue they don't appreciate or don't agree with the vote I've made." Nauser said. "I always have people who disagree with how I vote, and that's just the nature of politics."