HUNTSVILLE — Chad Grotewiel, 41, likes to tell stories from his high school days, like the time he hid in the ceiling during shop class. Or the time he brought a water gun to school and squirted his typing teacher in the face.
When he tells stories, his eyes light up and he can't help giggling. Despite the many stories he can tell about high school, Chad has trouble remembering other things.
The car accident 20 years ago that broke his neck and shattered his femur also left him with a traumatic brain injury. Since then, he has struggled with his temper, memory and depression.Chad has been rebuilding his life with the help of a series of in-home aides, paid for through Medicaid. Now, he's at risk of losing that care along with an estimated 7,500 people in Missouri who receive similar services.
The Missouri Department of Health and Senior Services administers in-home care for adults who are eligible for Medicaid and who are elderly or have a disability. Medicaid pays for a caregiver — whether a family member or an outside attendant — to help with day-to-day tasks. It helps keep people in their homes and out of institutions.
About 60,000 people in Missouri use these services. But the department raised the threshold for those who qualify for in-home care back in July, putting thousands of those who previously qualified for the program in danger of losing it.
If the state legislator doesn't override Greitens' veto, roughly 8,000 Missourians could lose in-home health care.
In May, the Missouri General Assembly approved a last-minute funding fix — House Committee Bill 3 — that would have moved unspent money from other departments into a special fund. It would have allocated $35 million to continue funding services for those below the new threshold.
Gov. Eric Greitens vetoed the bill on June 30, one day before it would have become law. In his veto letter, he wrote that HCB 3 was "an unconstitutional, one-time fix that jeopardizes more than 200 state funds without the courtesy of a public hearing."
Now, the outcome for Medicaid recipients like Chad depends upon their next evaluation, which could happen in the next couple of months. It will determine whether he continues to get help from Julie Derboven, the aide who comes to his home in Huntsville to help with cooking, cleaning and other tasks he still can't do for himself. She also takes him shopping, and that's important because he can't drive and lives in a rural area.
It's been a long road to where he is now.
After he left the hospital, he spent several months in the Rusk Rehabilitation Center in Columbia. He was in and out of therapy for almost seven years.
"I had to learn how to talk again, like a baby," he recalled.
He also had to learn how to walk again.
"Six years, 11 months and 23 days — I was using a walker or a cane or a wheelchair," he said. The day he finished rehab was the happiest day of his life that he can remember.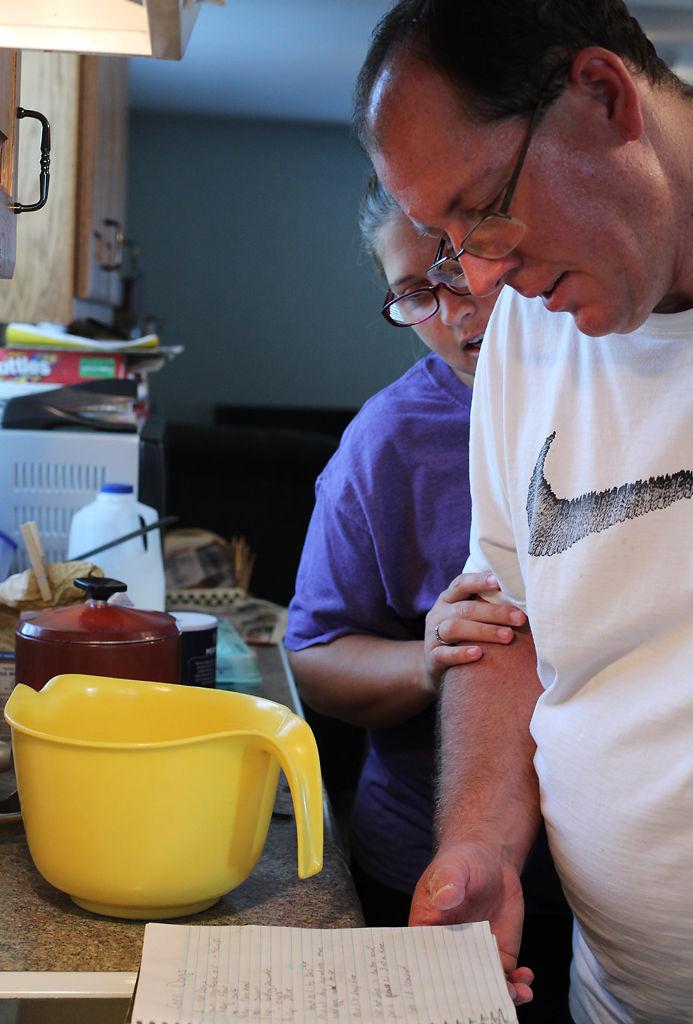 "I couldn't even talk, I was smiling so much," Chad said.
Now, he can walk unaided. He lives with his father, Larry Grotewiel, 64, in Huntsville. Larry confirmed just how much Chad has improved.
"He's come a long way — day and night," Larry said.
Derboven, Chad's attendant, is provided by Services for Independent Living, a Columbia-based organization that helps people live independently in their communities. She doesn't just complete tasks for Chad; she also helps him with relearning.
"She teaches me how to live on (my) own again," Chad said.
That's the way he'd like it to be. He said it's much better than having everything done for him.
"It's nice when (attendants) walk me through it," he said.
Bill Neal's caretaker is his granddaughter, Crystal Johnson, and she could soon lose the money she receives to take care of Neal. He's one of about 600 Columbia residents who receive in-home services and one of 61 people in the city who could lose financial support.
Like Chad Grotewiel, Neal, 72, can't live on his own without help. He's legally blind, has rheumatoid arthritis and is diabetic. He's also in the early stages of dementia.
The money Crystal Johnson gets to take care of her grandfather also comes via Services for Independent Living and is modest compensation for the tasks she performs for him: helping Neal get in and out of the shower; cooking and cleaning; and paying the bills. She also writes out his checks and takes him to doctor's appointments.
"Is there anything you don't do?" Neal asked her on a recent morning in their shared home in the Valley Creek neighborhood.
Johnson, 27, said that even if the funding ends, she'll continue helping him — she is his granddaughter, after all. The money does help, though, because she's also a student and works full-time, she said.
Like Derboven, Johnson isn't there simply to do chores. She provides companionship for Neal, whose wife died in 2010.
"He would literally be sitting by himself all day," she said.
Neal has close ties to his family, including Johnson, but some people don't have that kind of support, she said.
"That's a really lonely life to live," she said.
The isolation affects Chad as well.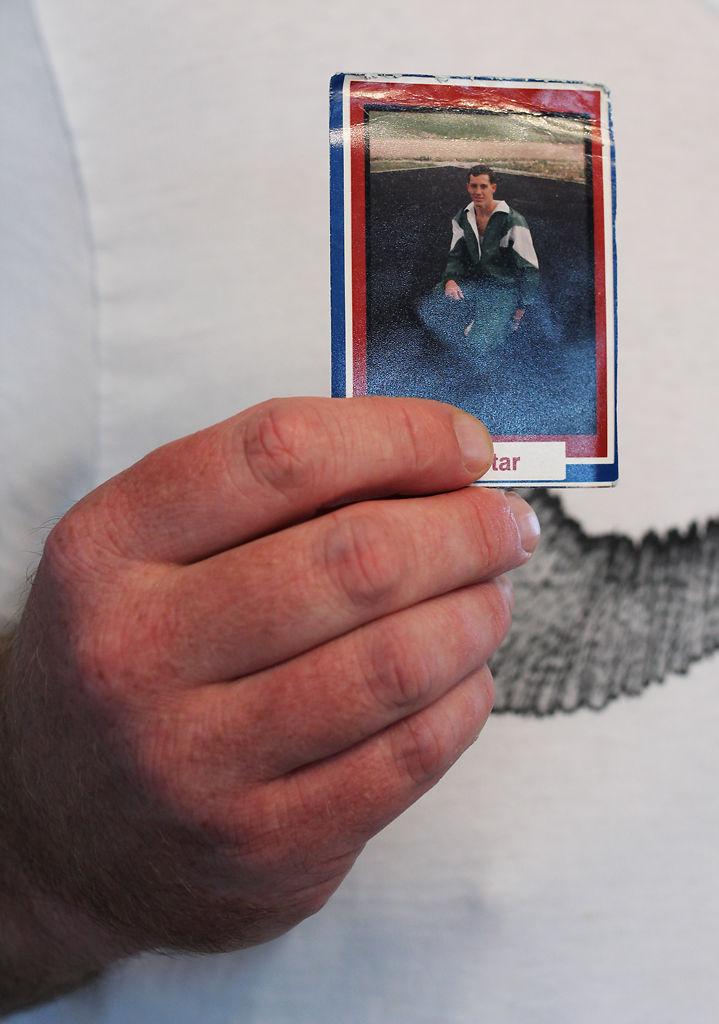 His friends from high school have moved away and have families of their own. Almost no one visits him regularly besides Derboven. "Just when somebody drives by on a lawnmower, that's all," Chad said.
Larry said he's also worried if anything happened to him. "It'd be tough for Chad," he said.
Larry said they both want Chad to remain in his home. But if he lost Derboven's help, he might have to move.
They've discussed the possibility of Chad moving in with another relative, or placing Chad in a nursing home, which Larry said is a worst-case scenario.
"No one wants that," Larry said.
The latter isn't a future that appeals to Chad, either. He said he's doing everything he can to avoid that.
Smile nowhere in sight, he fell silent at the thought.