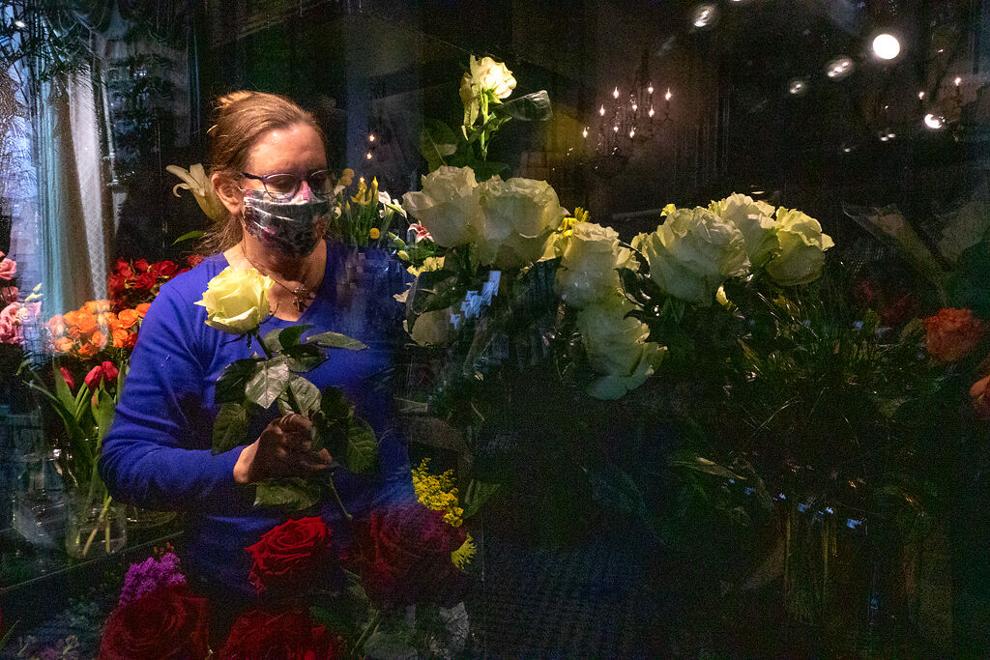 Last week, nearly 40 Missourian reporters fanned out across Columbia to talk to businesses, agencies and services about the long-term consequences they foresee once the pandemic is behind us.
Business owners and managers were asked:
• Once the pandemic is declared over, what will remain a lasting way of conducting your business?
• What pandemic practice do you believe is likely to continue among the customers of your business?
• What are you hopeful will be a positive outcome for your (business, service, agency) once we return to normal?
Some of the answers were remarkably similar, while others were entirely unpredictable.
Yes, we will probably continue to wear masks, wash our hands and social distance for a while, but perhaps not forever. Curbside service is likely here to stay.
Some virtual experiences have been positive and will probably stick. People may be more appreciative of human contact and, thus, more civil. And, hopefully, customers will feel safe enough to walk back into stores, restaurants and other businesses once we can return to a normal life.
Here is a sampling of the responses.
COVID habits will stick
We have all been wearing masks for almost a year now. I don't even think twice about putting on a mask and none of my employees have contracted the flu since wearing one.
— Paul Rubenstein, Varsity Clips and Varsity Nails
We'll continue to wear masks to ensure my employees are safe. Even if it means keeping some safety features longer than others, it's worth it.
— Ruth LaHue, My Secret Garden, downtown Columbia
It might be a long time before I feel comfortable going in a store mask-free, even if every doctor on the planet was like, "it's fine."
— Laura McGuire, Clovers Natural Market
Maybe people will be more likely to wear masks if they think they're sick. It's certainly much more common in places that have had pandemics previously, like Japan and Hong Kong.
— Joe Chevalier, Yellow Dog Bookshop
We are going to have our employees continue to wear masks, so that's not gonna stop.
— Ross Mutrux, Mutrux Automotive
I've heard people say, "I'm going to wear a mask in public for the rest of my life," and I just imagine there are people who are still going to do that. On the other hand, some people have already eased up on it, and some are fatigued with it.
— Kayvon Ashrafzadeh, Columbia Pet Center
We spent the last year trying to run a COVID-safe environment, so minimizing common touch points, more frequent cleanings and having socially distanced and masked exchanges with customers and each other as coworkers.
— Brad Eiffert, Boone County Lumber Co.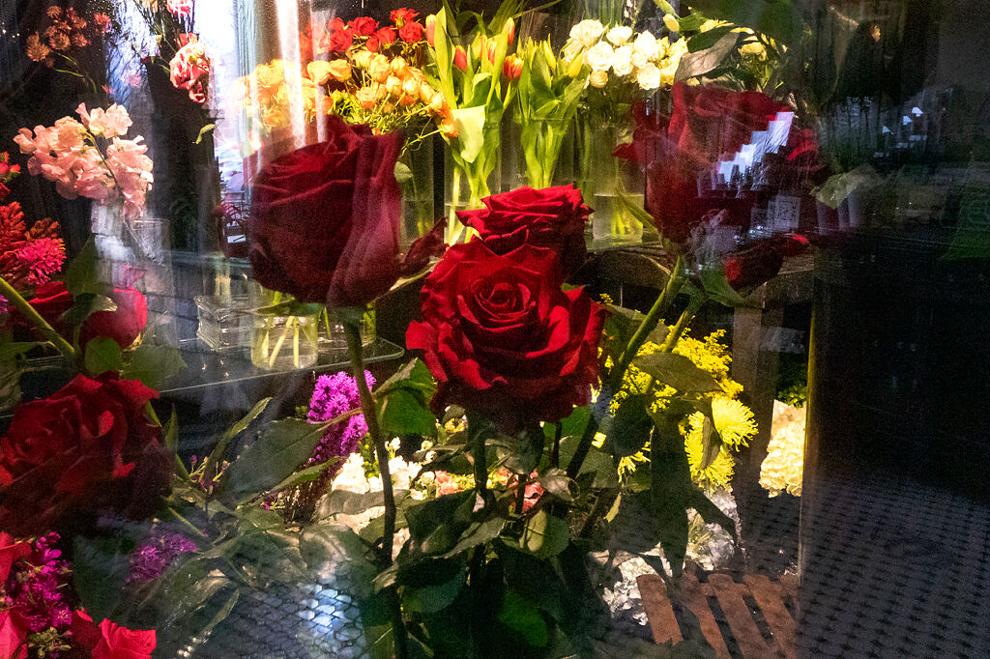 Civility will increase
Across the board, people are going to be more appreciative of their personal relationships.
— Lorrie Schilke, Keeping Good Company Senior Care
I feel like mask mandates were not necessarily for me. I'm doing it for you. I'm doing it for other people.
— Brad Daugherty, Lucid Vizions
Sometimes people get bent out of shape about how we do things now and might think that we're germaphobes. But I think that people are understanding that we're still trying to be cautious.
— Jeanette Porter, All Dogs-N-Cats
Curb service will remain
Ordering more food to go than eating in house definitely will continue for a while. It will take time for the rest of the general population to get comfortable coming back to eating inside restaurants again.
— Benjamin Hamrah, Beet Box
We'll continue to offer curbside service even if it's not as used once everyone is vaccinated and feeling more comfortable. It's still a nice thing to offer people who are in a hurry or who maybe have a cold or the flu.
— Laura McGuire, Clovers Natural Market
We can still see people outside if they would like. If they're not feeling well, they can stay in their car, and we can just put the dog in the car.
— Jeanette Porter, All Dogs N Cats
Curbside service will have a hard time going away. Whether or not the city is going to be able to continue to provide those spaces, I can't speak to that.
— Toby Epstein, Shakespeare's Pizza
Customers will return
I really hope we'll get a lot more people back in the store, and we'll be able to serve the community at the level that we're used to doing. We really hope to have a big boom in business once everyone gets out and about again.
— William Higgins, Cracked Up Mobile
I'm looking for a return to normalcy, having my customers be able to come up to the counter. Most of my customers I know by name when they come in, so it will just be nice to visit with them.
— Chad Roberts, Postal Express
We hope to have more business, just because there's more people working and more money getting produced into families that they can come in and buy more.
— Tyrell Miller, Metro by T-Mobile
People were doing a lot more home improvement. So as a result, we have grown our customer base, and we hope to keep these customers happy and impressed. — Keri Showers, Withrow Electric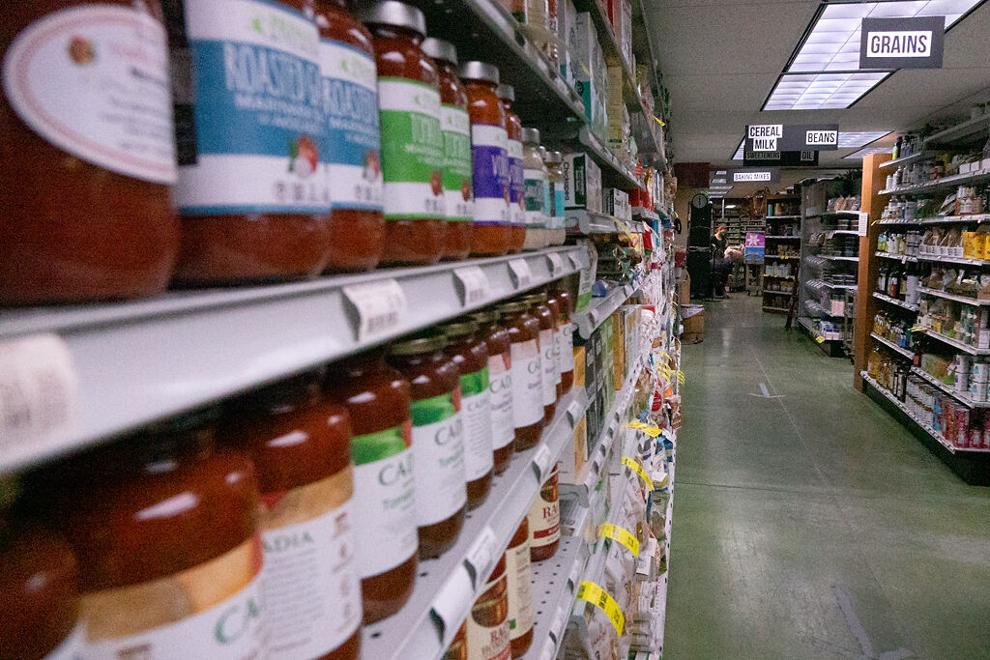 Sanitation will be a priority
We'll naturally be more conscious about cleaning and sanitizing more. It's become a habit, and we'll definitely keep the dressing rooms more clean and areas of high traffic.
— Christen Edmonds, Brickwood Boutique
We will continue to keep sanitizer out at all times for our customers.
— Ruth LaHue, My Secret Garden
People will use the digital key in their phone or use the app to get into rooms instead of stopping by the front desk and getting a physical key. That will probably keep going.
— Barth Burgin, Hampton Inn & Suites Columbia
I'm going to probably wash my hands a few more times now than I did prior to the pandemic. But I felt like even before the pandemic, I washed my hands more than anyone else in the state.
— Brad Daugherty, Lucid Vizions
We're going to be a little more into social distancing. People will make hand-washing more of a priority. We're going to be more conscientious of this for the rest of our lives.
We'll continue for a couple years taking temperatures. Leave up all the Plexiglass for protection. Continue have them wash hands with soap and water.
— Paul Rubenstein, Varsity Clips and Varsity Nails
If you're feeling ill, you're not coming in to work or you're not entering a customer's home. Wear shoe booties and make sure we keep all of our items clean and ready to go inside homes.
— Elizabeth Tallmage, Tallmage Plumbing
People will probably continue some of those social distance habits, but I also think that humans are social, and I think after a while it will probably dissipate.
— Toby Epstein, Shakespeare's Pizza
Remote work will last
We'll get a lot more information from customers over the phone. Figure out more efficient and effective ways to handle concerns or coordinate jobs with clients virtually as opposed to doing face-to-face interactions.
— Levi Aldridge, Tiger Moving
Probably the most impactful thing is how much of our business has moved online. People will still need to come into physical branches, but there's no question that the way that we interact with customers has very much moved online, everything from video tellers to a Zoom financial review, as opposed to coming in to an office.
— Mary Wilkerson, Central Bank of Boone County
We'll send out all of our prescriptions in a bag like they do at the fast food places and use touchless pay as much as we can.
— Elizabeth Hussey, Horton Animal Hospital
A lot of our employees will probably continue to work from home, the ones who can. It makes more sense. It cuts down on electricity use, office space.
— Chad Roberts, Postal Express
Little Bonne Femme Church will return to full services in our sanctuary, but we will continue to video the service and post it for folks to watch. If our Internet service can be upgraded by that time, we will livestream the service in addition to posting it on our website.
— W. B. (Bart) Tichenor, Little Bonne Femme Baptist Church
We've taken a lot of depositions over Zoom. Lately, you may not even have even two people in the same place. We never would have taken those depositions remotely before the pandemic.
— Joanna Trachtenberg, Trachtenberg Germinder Hirth Litigation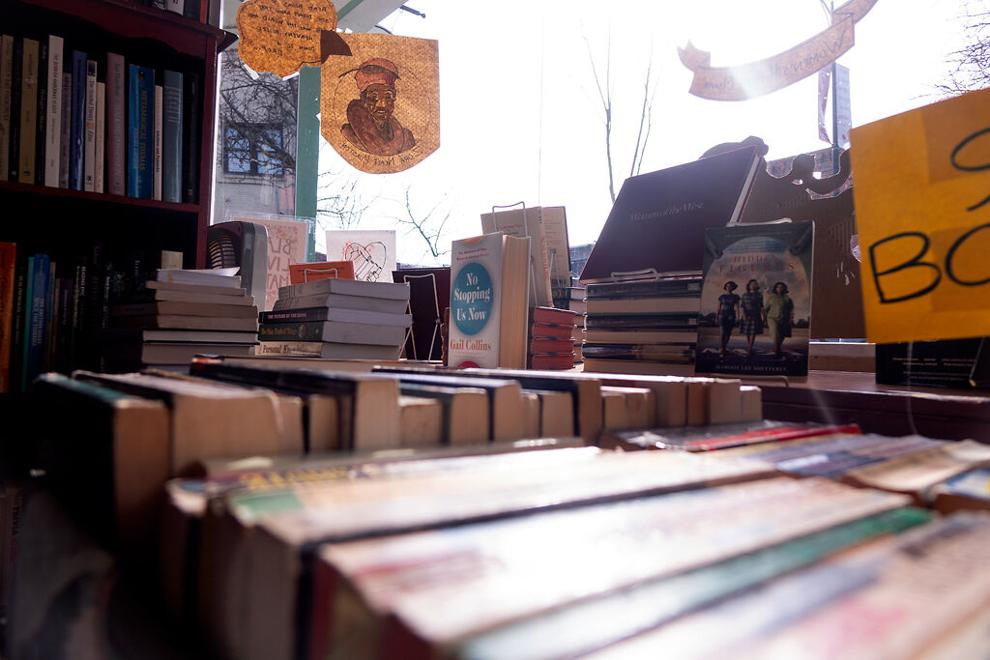 Office practices pivot
We added a 45-minute video that goes over best hand-washing practices and social distancing. We'll keep that going forward as part of our cleaning program.
We moved to appointments for people wanting to sell us books, and that's worked very, very well. I'm sure we'll keep that. It's much easier to manage that way.
— Joe Chevalier, Yellow Dog Bookshop
We got rid of the not-so-great staff because we needed less once the pandemic started. I feel like businesses will be more efficient.
— Sarah Ferrell, Silverball
The thing we really learned with COVID-19 in 2020 is flexibility and adaptability. The most important thing we will take into future elections is contingency plans, having back-up plans and the willingness to shift plans to serve voters.
— Boone County Clerk Brianna Lennon
Customers might now prefer to schedule their appointments over the phone or online now in order to limit in-person interaction.
— John Dennison, Woody's Auto Center
We've seen a community of people embrace the local food community and make it a requirement to spend some of their money at local restaurants to make sure this food community looks in some way, shape or form similar to what it did before the pandemic.
— Benjamin Hamrah, Beet Box
If something like this happens again, we can be quick to know how to stop it instead of trying to convince and force people to take precautions. Hopefully we can come out of this and return to normal life.
— Kyle Cooks, Hitt Records
Reporters for this story include Audrey Berns, Dominic Bolt, Annie Bonderer, Mae Bruce, Kelly Dereuck, Reagan di Trolio, Alex Espinda, Isabella Ferrentino, Elyssa Gerstel, Jeb Goldman, Joel Green, Kiersten Hess, Noah Harris, Alex Landowski, Tanner Ludwig, Adrian Maddox, Alysia Marquez, Avery Maslowsky, Myles Merreighn, Martin Morard, Sara Moyers, Elise Mulligan, Marjai Neal, Michael Neill, Jensen Nocera, Joni Oswald, Amanda Pavic, Heeral Patel, Steffi Roche, Madilyn Schott, Keara Shannon, Max Shapiro, Madison Steward, Megan Sydow and Sofi Zeman.