A former city of Columbia insurance company, Travelers Indemnity, has been ordered to pay Ryan Ferguson $5.35 million for five of the 10 years he spent in prison for a wrongful murder conviction.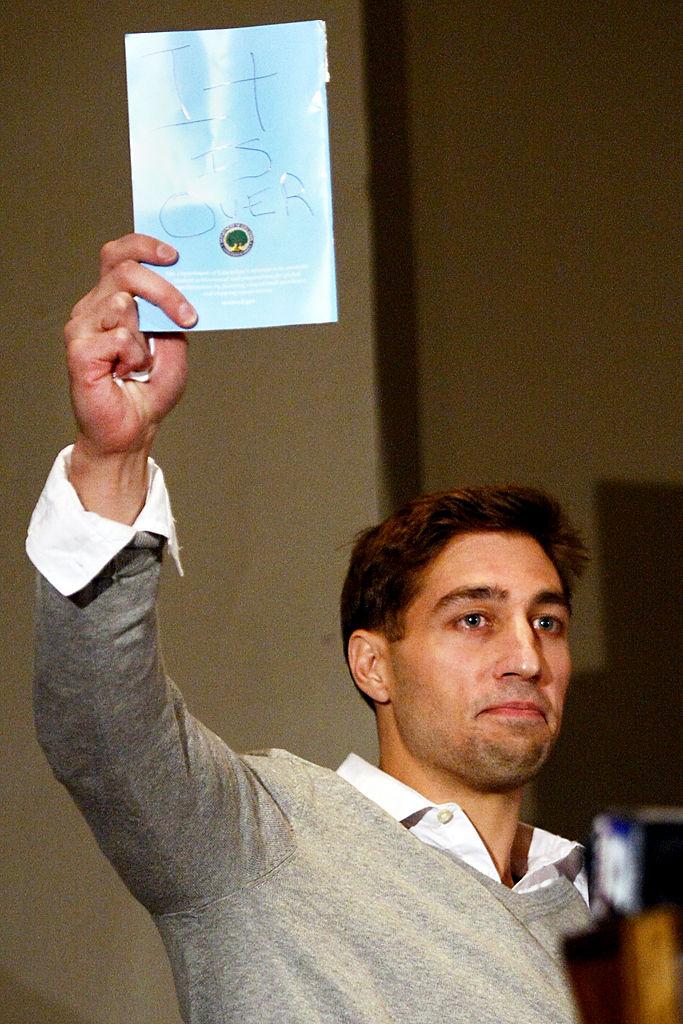 Circuit Judge Glen A. Dietrich ruled Aug. 3 that Travelers is responsible for the payment, which includes $1 million for each of the first five years Ferguson spent in prison after being wrongfully convicted of the 2001 murder of former Columbia Daily Tribune sports editor Kent Heitholt.
The Missouri Court of Appeals in 2013 vacated Ferguson's conviction, and he was released from prison. In 2014, he sued the city for malicious prosecution, wrongful incarceration and other civil rights violations he endured in prison.
Travelers disputed the lawsuit and claimed it was not responsible to cover the city because Travelers' insurance policy began in 2010 and the wrongful prosecution occurred in 2004.
Travelers merged with St. Paul Fire and Marine Insurance Co. in 2004. St. Paul had acted as the city's insurer from October 2006 through September 2010, but Travelers became the insurer of record beginning in October 2010.
Dietrich concluded that Travelers was responsible for the injuries and damages Ferguson suffered during the five years the city was covered and awarded him $1 million for each year he spent in prison during that coverage period. Dietrich also awarded $854,000 in lawyer fees.
The total award was $5.85 million, but Travelers has a self-insured retention of $500,000, making the final award $5.35 million.
Michael Berry, one of Ferguson's attorneys, issued a statement about the ruling Tuesday.
"Nothing compensates Ryan for losing 10 years of his life and all else that happened to him in those years," Berry said in the statement. "But this is one thing our system can do for him — it is a just result."
The award is a partial payment of the $11 million U.S. District Judge Nanette Laughrey awarded Ferguson in 2017. Ferguson previously collected $500,000 from Columbia directly and $2.25 million from Clarendon Insurance in a settlement agreement before the district court trial, according to court documents.
Ferguson is still fighting for the remaining $2.9 million in damages Laughrey awarded. That is the subject of a second count of his petition, in which he argues that Travelers "acted in bad faith 'by refusing to defend and indemnify'" the six police officers who were defendants in his original lawsuit.Supervising editor is Scott Swafford.(tncms-asset)12d730c2-a002-11e8-b720-7372189a0995[1](/tncms-asset)