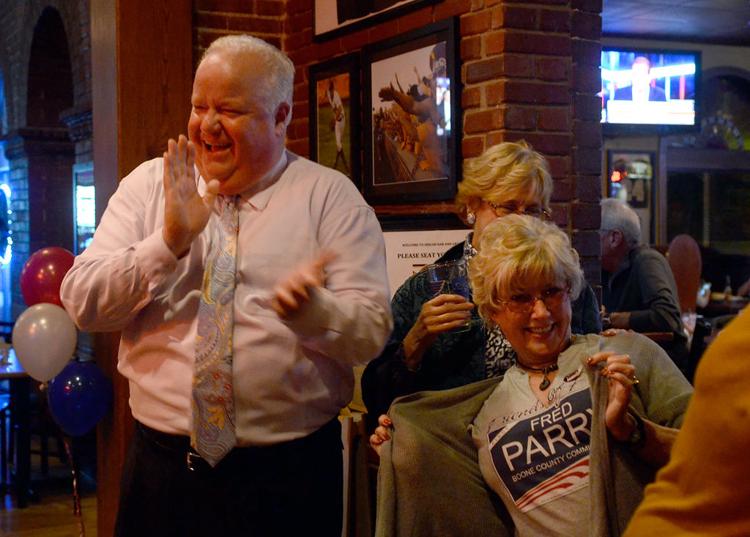 As 2020 came to a close, so did Fred Parry's time on the Boone County Commission.
Parry, who was elected in 2016 to represent Boone County's Southern District, lost his reelection bid in November to Democrat Justin Aldred.
The three-member commission serves as Boone County's legislative body, managing its budget and operations. Despite being Boone County's only Republican in elected countywide office, other than judges, Parry said he never felt like an outsider.
"The day I was sworn in, honestly, partisan politics went out the window," he said. "There was never a Republican issue or a Democrat issue."
Occasionally, he said, he would be tapped to connect to another Republican, including the governor.
"Every now and then they'd say: 'You're the Republican, so why don't you call the governor and see if you can get this done?'" Parry said that was the only time his party came into play.
He is proud of what the commission accomplished during his tenure.
"We tackled a couple of things that had been haunting the county for many years," he said.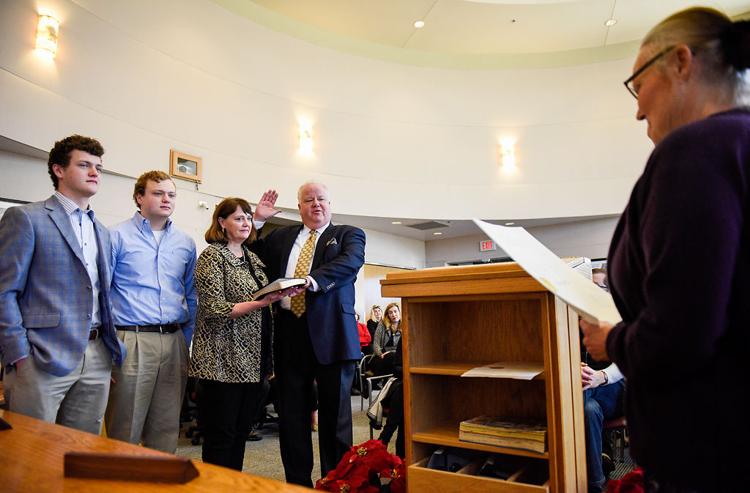 One was the future of the county fairgrounds, which had been renamed the Central Missouri Events Center. County officials had struggled for 20 years to figure out how to maintain, manage and develop the property since they bought it in 1999.
In 2019, the county struck an agreement handing the 134-acre fairgrounds over to the city of Columbia, which will redevelop the property as a park featuring a recreation complex.
Parry said he's glad the area will get "a world-class recreation complex" and that the Boone County Fair, which has been held in Sturgeon the past few years, will have a permanent home.
"I'm proud of that," he said. "That was kind of a cement block around the neck of the commission."
The deal had its critics, though. Some thought that the county just gave away valuable property and deflected its responsibility onto the city.
Parry, however, said that when he was first elected and charged with creating a plan to redevelop the property, he realized it wasn't quite feasible to do so.
"The deeper I dug, the quicker I realized the county simply did not have the financial resources to even own the fairgrounds, let alone maintain them," he said.
"I know there are differing opinions, but the truth is the Boone County Fair has a permanent home, and we're using that property now to really build something special."
Parry also believes collaboration between Boone County and Columbia improved during his term.
"The county and the city, for many years, had a very strange relationship," he said. "I feel like I was able to come in and build a bridge with Mike Matthes, the city manager, when I was first elected, and we were able to get on the same page and work together."
Zoning disputes proved to be among the most difficult aspects of the job, Parry said.
"Any time there are winners and losers in a zoning argument, I think that's challenging," he said. "You try to put yourself in the shoes of both sides, and the complexity of the decision is pretty agonizing sometimes."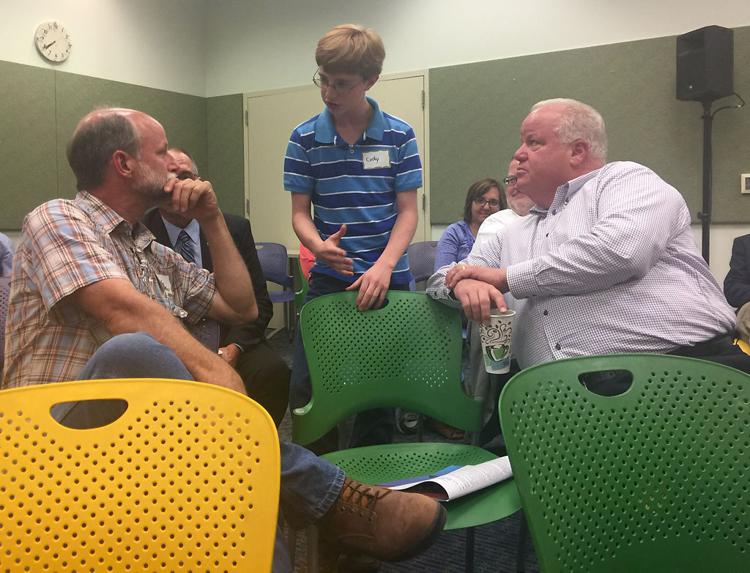 One of the most contentious zoning decisions was to rezone agricultural property at Route J and U.S. 40 to accommodate MidwayUSA's new headquarters, a massive development that neighbors said would disrupt the area. Parry joined Presiding Commissioner Dan Atwill in approving the rezoning.
Parry stirred up some other controversy, particularly over the past year. When the coronavirus pandemic came to mid-Missouri, Boone County, like governments worldwide, instituted stay-at-home orders, shutting down or restricting businesses in an attempt to mitigate the spread of the virus. In response, a group of business owners protested. One of them, Paul Prevo, sued the Columbia/Boone County Department of Public Health and Human Services, demanding that it rescind the order.
Parry wasn't directly involved in the lawsuit, but emails showed he helped collect the names and contact information for business owners who would be willing to chip in on legal fees. Parry publicly criticized the order and sided with the businesses. He was also photographed at restaurants disregarding coronavirus safety protocols.
This drew a lot of criticism, including from his then-opponent Aldred. Parry, however, stands by his disdain for the health directives.
"It's a decision I have no regrets about," he said. "To this day, I still cannot reconcile the fact that Walmart and Home Depot and Lowe's and the grocery stores were packed to the gills, but small businesses in downtown Columbia were not allowed to have more than two or three people in their stores."
Parry doesn't believe that contributed to his election loss. He attributes that to an intense dislike of Republican President Donald Trump, which he believes trickled down to other Republicans down the ballot.
"This is a very dominant Democrat county, and it's probably a fluke that I was elected in the first place," he said.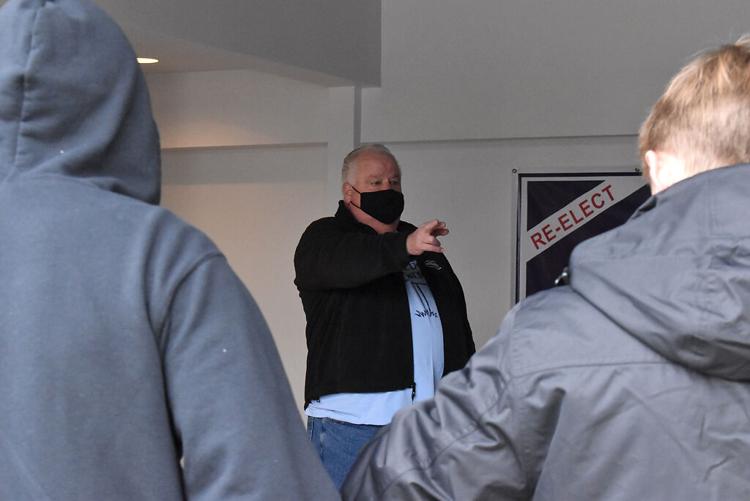 Even though he is leaving, Parry says the county is headed in a good direction.
He gave some parting advice for Aldred as he assumes his former position.
"One, don't let the critics get you down," he said. "There's always gonna be people on the sidelines who are criticizing you that have no understanding of the complexity of your job and the decisions that you have to make.
"And two, just be a good listener. I think that it always kind of surprised me how shocked or surprised people were when I returned their phone calls. They're not used to a high level of constituent service when an elected official actually takes interest in their personal situation. It really has an impact on them."
Parry found his single term on the commission rewarding.
"Out of everything I've done in my professional career, this is probably the highlight."