Last week, Stan Kroenke and Otto Maly were sitting in a Los Angeles office when Kroenke suddenly perked up. He had stumbled on an interesting tidbit in a book about business negotiation, and he wanted Maly, a longtime friend and the president and director of special projects for The Kroenke Group, to know about it. Maly is currently working on Kroenke's $5 billion Inglewood, California, stadium complex set to open in 2020, so he listened. But the advice flew over his head.
"Did you just read this?" Maly asked, dumbfounded.
"Yes, I did," Kroenke replied.
He then joked, "Do you have a problem with that?"
"I'm way too deep into this deal to apply this principle," Maly said, "but give me a pad and paper."
Maly jotted down the advice. He always does, especially when the advice comes from Kroenke. The real estate mogul Forbes magazine values at $8.5 billion reads often — three or four books a week, according to Maly, be it novels, biographies, what have you — and this one in particular, the book on negotiation, had his attention.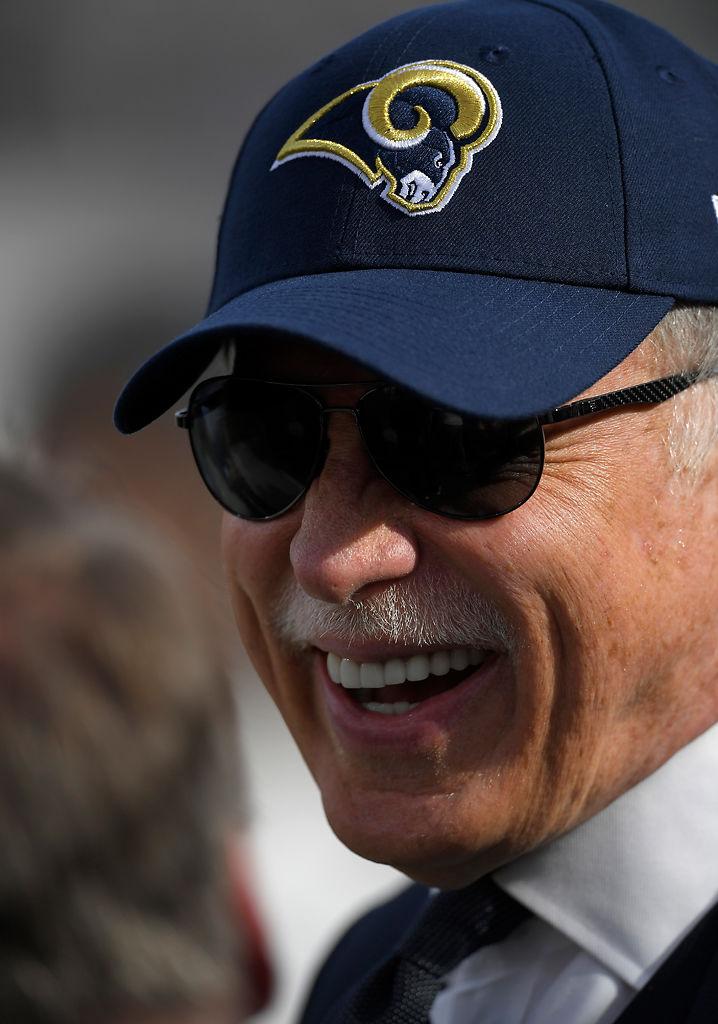 This will not surprise those closest to Kroenke, those who know his passion for business, those who have watched his rise from a busboy working at Stephens College to Columbia clothing store proprietor to National Football League franchise owner.
On Sunday, his NFL interest will reach the pinnacle at the Super Bowl. Jim Nantz and Tony Romo are sure to speak Kroenke's name during the CBS broadcast. It is the name of the man who owns the Rams. The Los Angeles Rams.
It's the name of a man from Columbia — Columbia, Missouri.
Small-town roots
The Missourian requested an interview with Kroenke, which a publicist denied, citing Super Bowl obligations. Kroenke rarely grants one-on-one interviews anyway. So it's hard to say if Kroenke, now 71, ever envisioned he'd be standing on a stage as big as Sunday's will be. But he did hint at it once, a long time ago.
"I always thought I'd enjoy (owning a sports franchise) because the professional sports business is part business and part sports," Kroenke said in a 2002 Columbia Daily Tribune story, "and I love both of them."
Love is a driver of passions, and love's root often derives from the past. It's almost legend by now. Kroenke was bound to love both business and sports because his father, Alvin, did, too.
Enos Stanley Kroenke, born in 1947, is named after St. Louis Cardinals legends Stan Musial and Enos Slaughter. Alvin Kroenke chose the name because he loved the Cardinals. He listened to games with his own father on disjointed KMOX broadcasts during time off from the Kroenke family-owned Mora Lumber Company in Mora, Missouri, a town with a current population of 713 southeast of Kansas City.
As a young child, Stan swept trash outside of Mora Lumber. By 10, he was reviewing the business's books. Neither task prepared him, though, for the manual labor side of the business — the waking up early as he aged toward high school, the lifting of planks of wood, the unloading of cement.
William Smart, a high school basketball teammate of Kroenke's at Cole Camp High School just outside of Mora and now Cole Camp's athletic director, remembered time off from the manual labor, when Kroenke hoisted jump shots toward a basketball hoop behind the house. All that practice eventually led to Cole Camp's varsity team. All that practice led to a smooth jump shot, too.
Kroenke liked to catch the ball on the left wing, Smart said, and launch jumpers like Larry Bird, only maybe without the magical muscle memory. "He was a good athlete, but he wasn't all-state or anything," Smart said.
On days off, he and Kroenke and others lounged at each other's houses. They sat back at the town's one theater to watch movies. They devoured items from the fast-food buffet across from Cole Camp High. They did what kids in small towns did.
"(Newspapers) have called and asked to see if I have any stories about controversial things that we did," Smart said, laughing. "We just didn't do anything special at the time. Family was a strong part of the community. We enjoyed each other's company. We were ordinary kids."
As both Smart and Kroenke crept into their late high school years, it became apparent Kroenke was interested in attending MU for business. Smart was headed to Warrensburg, as were a number of other classmates. But Smart makes sure to clarify: That says nothing about the path Kroenke soon traveled.
"He was a normal person," Smart said. "If you would have asked any of us at that point that he would be where he is today, we would have probably laughed.
"And maybe even Stan, too."
Developing partnerships; setting the stage
Bob Roper and Kroenke laughed often together in the late 1960s, when they both worked in the Stephens College dining hall as busboys, clearing dirty silverware off tables. 
"We got paid in food," Roper said. They worked seven or so meals a week to earn 20 meals themselves.
At the time, Roper, now retired and still living in Columbia, attended law school at MU. He also opened a clothing store in 1968 to make some extra cash. He named the store Ladigo of London, which was a nod to Latigo leather. The problem? He spelled Latigo wrong. But he kept the name anyway. The store sold leather goods and flashy shirts. Roper owned the store with two others, until one partner left. Roper needed another, and Kroenke jumped at the opportunity.
He was a business student then, studying marketing and management. To buy into the store, Kroenke needed $2,000. That was a problem. He did not have the money, according to the Columbia Daily Tribune. To make it work, his father lent him $1,500 on 6 percent interest — quite possibly Kroenke's first official deal. The two friends owned the store, setting up schedules, ordering inventory.
"We never had an argument," Roper said. "Nobody ever raised their voice. I trusted him. He trusted me. When it came time to sell (in the early '70s), we shook hands and went our separate ways."
In 1971, Kroenke packed some suitcases and boarded a plane for a group trip to Aspen, Colorado. He was young, of course, meaning he was raring to ski. So were others, including a woman named Ann Walton, a nursing student at MU and an heiress of Walmart co-founder Bud Walton. Ann Walton, whom Forbes magazine now values at $6.5 billion, hit it off with Kroenke. They kept in touch when they arrived back in Columbia, and eventually married in 1974.
The marrying-into-money narrative is one often associated with Kroenke and understandably so, but folks such as Maly say, "That's bullshit." In 1975, Kroenke accepted a job with Missouri real estate developer Raul Walters, who built shopping centers often centered around Walmarts because of Walters' relationship with Sam Walton — Ann's uncle. Walters grew impressed by Kroenke's business chops and made him a partner in 1979. The two developed nearly 20 strip malls across the Midwest, beginning a portfolio of Columbia real estate that today includes the Rock Bridge Shopping Center in south Columbia, the old Hall Theatre building at 102 S. Ninth St., the Shoppes at Stadium in the 200 block of Stadium Boulevard and the open plot next to Lucky's Market.
While he was amassing land, Kroenke was also developing a family: a daughter, Whitney, and a son, Josh.
Eventually, the relationship between Kroenke and Walters faltered. The two split in 1985, igniting litigation on a number of real estate holdings.
A meeting in 1991 led to a new partnership, one with St. Louis real estate developer Michael Staenberg. They co-founded THF ("To Have Fun") Realty, and its Missouri headquarters allowed Kroenke to remain in his 12,000-square-foot Columbia home.
In the early mornings of those days, Kroenke often hopped out of bed, threw on his workout clothes and drove to the MKT Trail off Stadium Boulevard, where he met up with then-Missouri football coach Bob Stull and then-Missouri athletics staffer Joe Castiglione, who is now the Oklahoma athletic director. The three stretched their calves and jogged the 7-mile path to Scott Boulevard and back, crunching gravel, talking about Mizzou athletics, kick-starting their days.
Stull remembers his friendship with Kroenke — the early-morning runs, the dinners at the since-closed Trattoria Strada Nova Italian restaurant and Kroenke's intensity.
"(Stan) is very businesslike," Stull said. "He is very focused, very, very focused on business."
Investing in the NFL
In 1993, the NFL approved two expansion teams. St. Louis was believed to be one of the favorites among the final group of four, including Charlotte, North Carolina; Jacksonville, Florida; and Memphis, Tennessee. The city needed an investor focused on business to make it work.
His name was Stan Kroenke.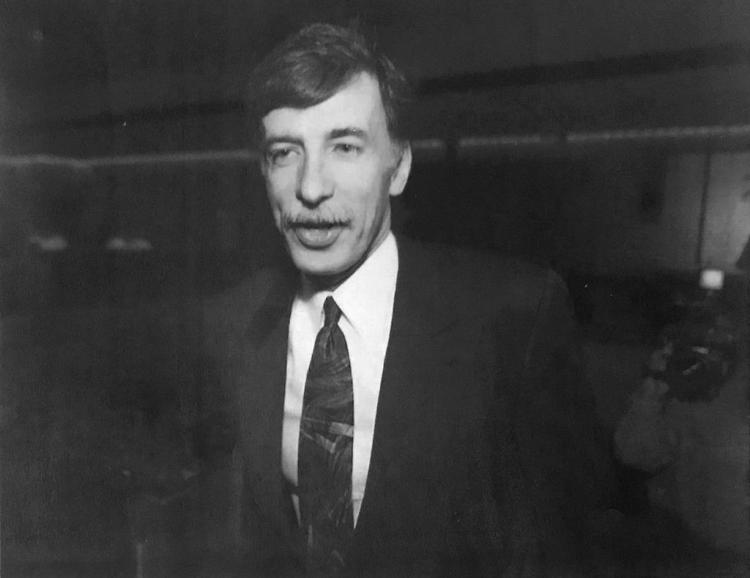 As part of the pitch to land the franchise, Kroenke employed the tactics Columbia taught him. He met the right people, including a young Roger Goodell, who at the time worked under NFL commissioner Paul Tagliabue. That October, Kroenke pitched executives in Chicago at NFL meetings and spoke to reporters afterward. He was shy. He struggled. Reporters noticed.
"Stan Kroenke had as much charisma as an undertaker," wrote Charles Bricker of the Fort Lauderdale Sun Sentinel.
In the end, after another meeting between owners and league executives at Chicago's Hyatt O'Hare Regency Hotel, the expansion teams were awarded to Charlotte and Jacksonville.
In 1995, then-Los Angeles Rams owner Georgia Frontiere grew frustrated with Anaheim Stadium and the inability of the Los Angeles area to come up with a suitable replacement. (NFL deals often come down to real estate — remember this.) St. Louis, on the other hand, did have a stadium being developed, and it made sense to move the team to the city.
The one issue? Frontiere needed another investor.
Enter Kroenke, who purchased a 30 percent stake for $80 million.
Trading places 
On April 13, 1995, Frontiere stood outside an NFL owners meeting room as the vote on relocation was taking place, thinking about one of her grandmother's sayings: "Go little where wanted, go not at all where little wanted." When the results of the vote became known, and the Rams were moving to St. Louis, she told the Los Angeles Times, "That's about the way it's been (in Anaheim). I think they will be better off, too."
Kroenke, who now had stake in a professional team, was also better off. His stake in the Rams meant he would have first dibs on the rest of the team if it ever came up for sale.
Four years into the move, the St. Louis Rams won the Super Bowl. Dick Vermeil coached. Kurt Warner threw the passes. Marshall Faulk darted through the tackles. In 2001, the Rams once again made the big game but lost. Around this time, Kroenke founded another company, Kroenke Sports & Entertainment, beginning a further foray into the business of sports. He bought the Denver Nuggets and Colorado Avalanche. He bought Major League Soccer's Colorado Rapids. He bought the Premier League's Arsenal FC.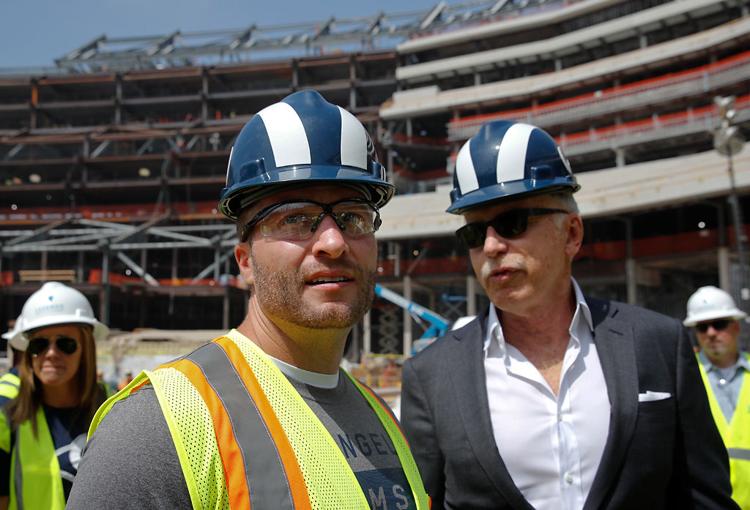 Meanwhile, Josh Kroenke was playing basketball ... and playing it better than his father did. He scored from the left wing and the right at Columbia's Rock Bridge High School, earning an opportunity to play at Missouri under then-coach Quin Snyder. Like his father, Josh studied business at MU, excelling in his own right. And in four years on the basketball team, he averaged 2.6 points per game. 
There it is again, with a father and a son, love's root deriving from the past.
The Rams began to lose as the years progressed. In 2008, Frontiere died. Her children held her 60 percent stake until 2010, when they put it up for sale. The first dibs, of course, fell to Kroenke, who ponied up $450 million to buy the rest. Many people in St. Louis questioned Kroenke's loyalty to the city at the time, and former St. Louis Post-Dispatch columnist Bernie Miklasz questioned him about it.
"I'm born and raised in Missouri," Kroenke told him. "I've been a Missourian for 60 years. People in our state know me. People know I can be trusted. People know I am an honorable guy."
Kroenke said that knowing the city and its various stadium authorities and convention organizations had promised a "first tier NFL stadium." And the lease stated that Kroenke's deal could be terminated if that promise was not fulfilled by 2014.
That year, the Kroenke Organization confirmed publicly it was purchasing a 60-acre parking lot in Inglewood, California. And then on Jan. 5, 2015, the Los Angeles Times reported Kroenke had partnered with Stockbridge Capital Group to build an 80,000-seat NFL Stadium as part of a 300-acre real estate project.
Yes, NFL deals often come down to real estate.
In January 2016, the Post-Dispatch obtained a 29-page document focused on the Rams' plan to relocate to Los Angeles with the 300-acre project in mind. Kroenke bashed the city of St. Louis in the document. The NFL owners accepted the document, and the relocation was cemented. St. Louis lost its NFL team.
Ask someone close to Kroenke why things played out the way they did, and they'll tell you the stadium was the issue.
Ask someone from St. Louis, especially after the city pitched the Rams a $1.1 billion riverfront stadium proposal that was rejected by Kroenke, and they'll show you a photo of his face on a dartboard.
A polarizing figure
On Tuesday, the day after the NFL's "Opening Night at the Super Bowl," Kevin Demoff's voice was hoarse. But Demoff, the chief operating officer of the Los Angeles Rams, had a lot to say about Stan Kroenke and the move out of St. Louis.
"When St. Louis went through expansion efforts (in 1993) and ultimately the quest to relocate a team to St. Louis, Stan was the person who stepped up for the city," Demoff said. "When (the first tier stadium) promise did not come to be, I think there were options that had to be explored. I think he always looked at it from the sense he helped bring football to Missouri, and he was always proud of that fact."
"He doesn't like hearing that there's a dartboard with his picture on it," Maly said. "He doesn't like hearing someone call him a snake."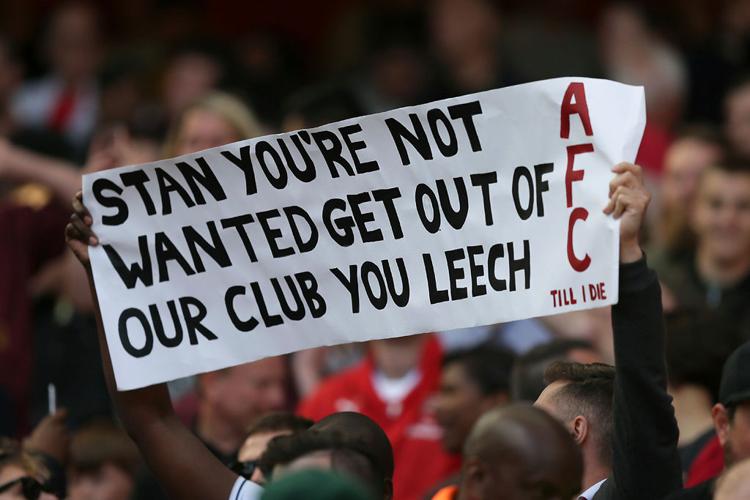 He made a business decision.
On Monday of Super Bowl week, a week that further cements Kroenke's polarizing legacy as a sports owner, Kroenke was still tending to that decision. He was not with his team at the Super Bowl site in Atlanta. Rather, he sat in his Los Angeles office — after what Maly presumes was his usual four-to-six-hour night of sleep — going through meetings the entire day relating to work on the $5 billion Inglewood project.
Similar to when he was a Stephens College busboy, a Ladigo of London co-owner, a real estate developer in Columbia, Kroenke was focused on the business. That focus has always been the driver, Maly said, and it's what has led to his multibillion-dollar fortune.
Roper, for one — who shook hands and went his separate way with Kroenke back in the early 1970s — will watch the game Sunday with an eye on Kroenke's team and the memory of Kroenke's Columbia past.
"It's pretty amazing," Roper said. "Only in America."
Supervising editor is Michael Knisley.