May 25, 2020, is a day Roy Lovelady isn't likely to forget.
He should've been celebrating his 36th birthday. But instead, Lovelady was staring at the image of George Floyd lying dead in the street.
"That's what kicked me into gear and got me thinking, 'Man, that could have been me.' "
For Dani Perez, growing up Latina and heavily immersed in LGBTQ+ culture meant she was used to seeing oppression firsthand.
Cason Suggs, who runs track at MU, watched as professional basketball players were sitting out in protest and realized he had a similar platform.
It was a summer of protests, marches and outcries against injustice. For a brief moment in time, the whole nation — scratch that, the whole world — had eyes on America after the wrongful deaths of Breonna Taylor and Floyd, two of the many Black women and men who have died from police brutality.
Lovelady wanted to change the narrative.
"So," he said, "I took to the streets."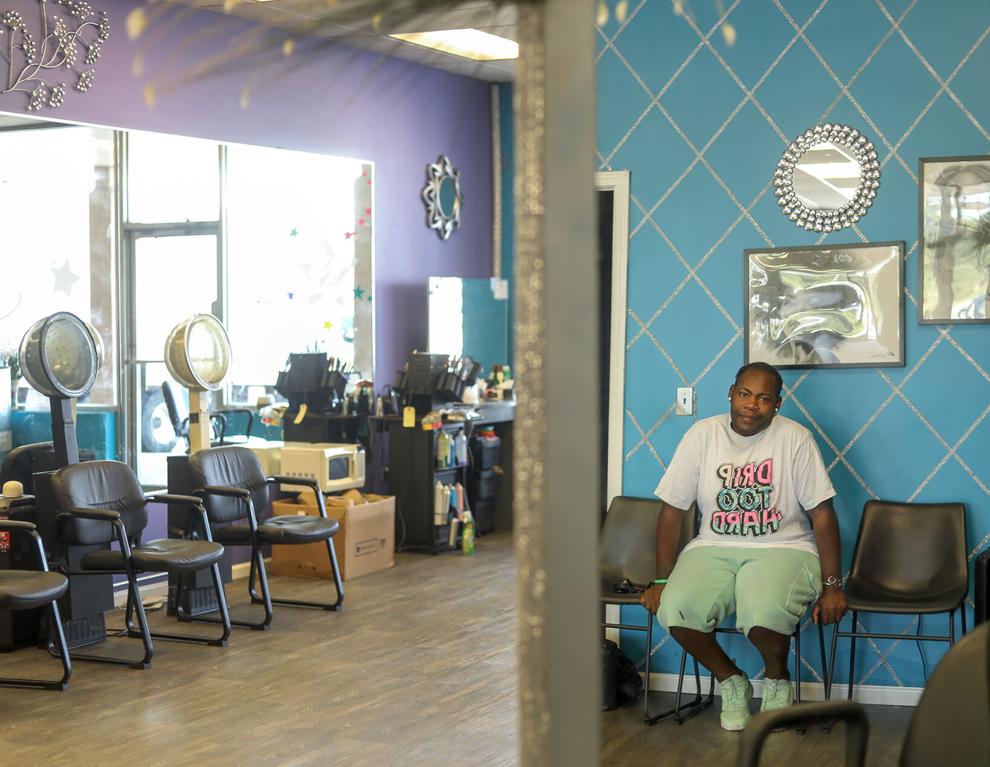 Roy Lovelady — Peoples Defense
Lovelady was a key organizer in what he said was more than 160 consecutive days of protests against police violence. Alongside other devoted citizens, Lovelady marched through Columbia, rain or shine.
As the harsh Missouri winter rolled in, protests began slowing down, but Lovelady was determined to find other ways to maintain the momentum he helped build.
He co-founded Peoples Defense to uplift the voices of community members through direct action, policy changes and mutual aid with other nonprofits. Peoples Defense earned nonprofit status in March, meaning it can now raise money and receive grants.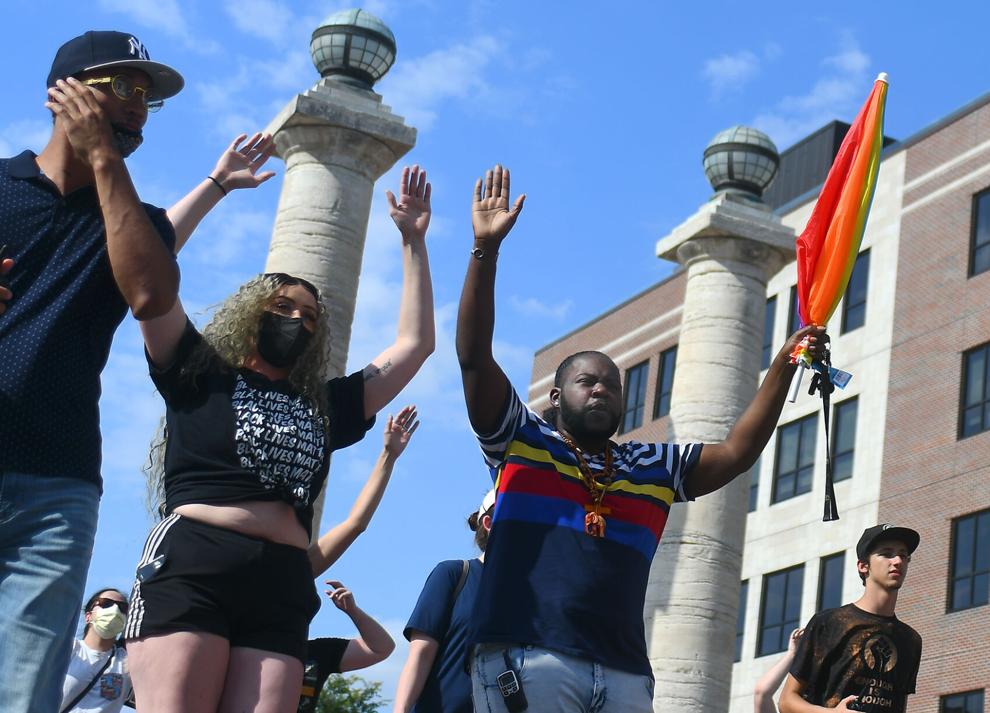 Through giveaways of backpacks filled with nonperishable foods and other essentials, helping residents register to vote and attending every Columbia City Council meeting, Lovelady and members of the organization continue aiding and educating the public.
Along with its involvement in the community, Peoples Defense works with other nonprofits in the area to create positive change.
Joining members of People Before Projects as they gathered outside the Daniel Boone City Building on Sept. 7, Lovelady supported the speakers who proposed that some of the $25 million from the American Rescue Plan Act funds be used to support citizens rather than city projects and institutions. The rally occurred an hour before that night's City Council meeting, which many of the speakers and Lovelady attended.
Recently, Lovelady has helped members of Peoples Defense become active in five local government coalitions. He plans to run for the City Council in the spring.
"We're actively getting involved in different areas of government locally," Lovelady said. "Because we realized that in order for systemic change to happen, we have to start with the government that governs us."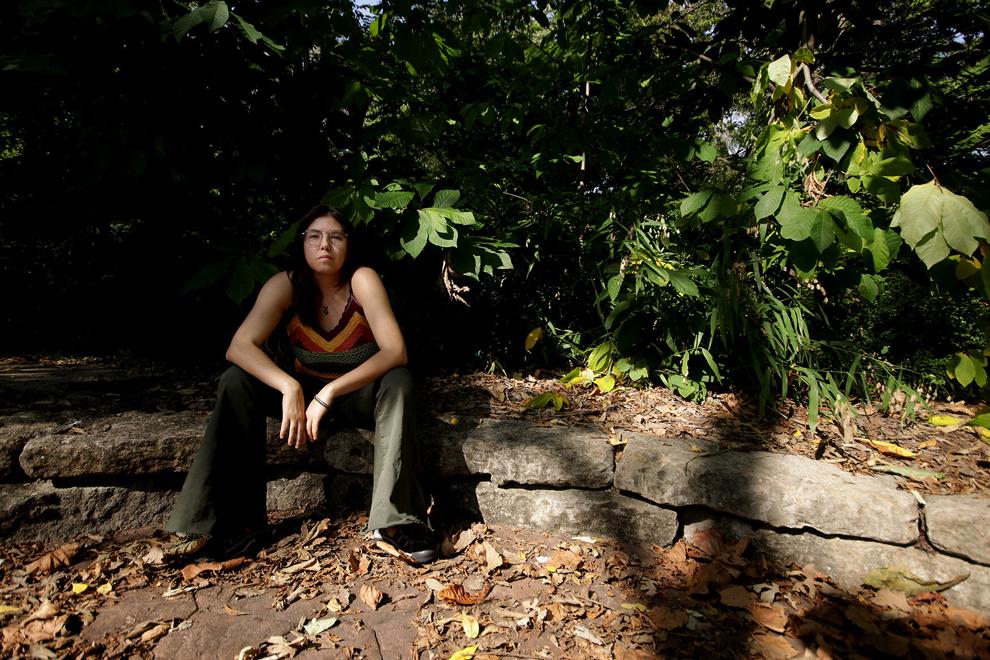 Dani Perez — Photographer
Perez is no stranger to protesting. Since 2014 after Michael Brown was killed by police in Ferguson, Perez has taken action.
She has been part of the women's marches, Occupy Wall Street protests and, most recently, the Black Lives Matter movement.
Perez said she understands what it is like to have her dark-skinned father harassed by police. Perez also said that queerness is prominent in her family. She recognizes the oppression her friends and family face, but at the same time, Perez can see the privileges that afford her the ability to speak out.
"I have a lot of friends who were in different communities of color and communities of queerness, and I wanted to support them," she said.
Perez spent the summer of 2020 utilizing her photography skills to chronicle the movements across the city.
"When it started, I was just independently out there with my camera, just documenting. I wasn't affiliated with anybody; I just felt like it was important to document these things," Perez said.
She continued to show up every day for more than 100 days to participate and to capture the moment.
"We just decided to just keep marching every day, and I kept taking photographs every day," she said.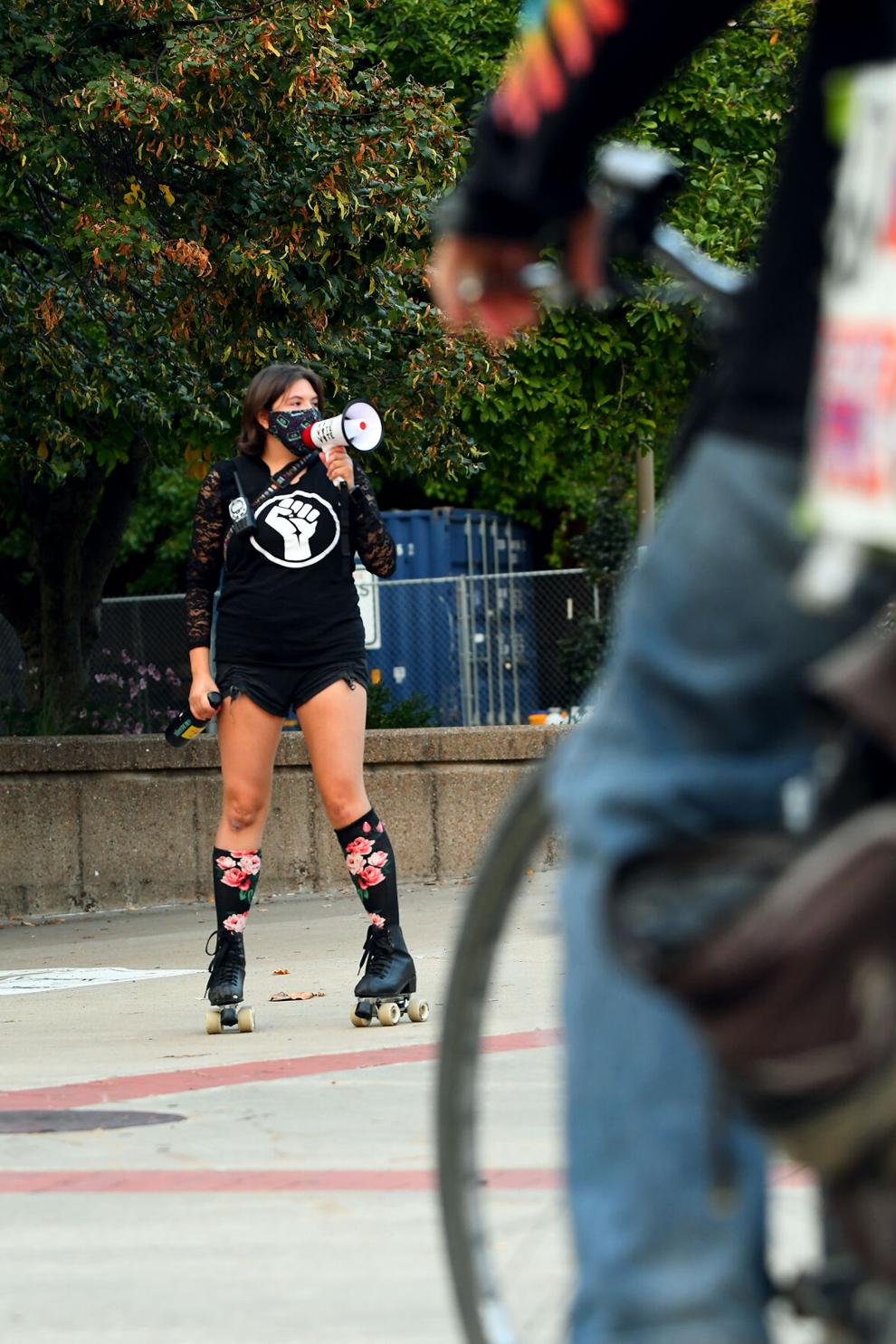 Eventually, Perez decided to take her involvement a step further and organized an event. She put together Rollout 4 Justice, which invited members of the local skating and cycling community to voice their concerns about injustice in the city.
"I am a roller skater, and I knew that we had a huge cycling population. We had an up-and-coming, thriving skating population, both on blades, quads and boards, and so that was one of the things that I did as my solo contribution," Perez said.
Recently, Perez had to take a step back, but that doesn't mean she isn't still contributing. After her diagnosis of ADHD, Perez has been exposed to a different form of injustice.
"I'm trying to work really hard to try to see if our community can do more with mental and cognitive conditions, especially now with a pandemic," she said.
Perez still makes an effort to show up and speak at every City Council meeting she can.
She is planning to host another Rollout event, but this time for Pride. Currently, Columbia doesn't have a Pride parade, but there is a Mid-Missouri PrideFest.
"I want to do another rollout, just something fun, that celebrates Pride, but also brings the perspective of, 'This is ours,'" Perez said.
She has returned to school to pursue a second bachelor's degree to become a marine biologist so she can aid in the fight against climate change.
"I may not be as politically active as I used to be last year, because I had the time. But now I'm occupying my time to further educate myself and make myself more reputable," she said.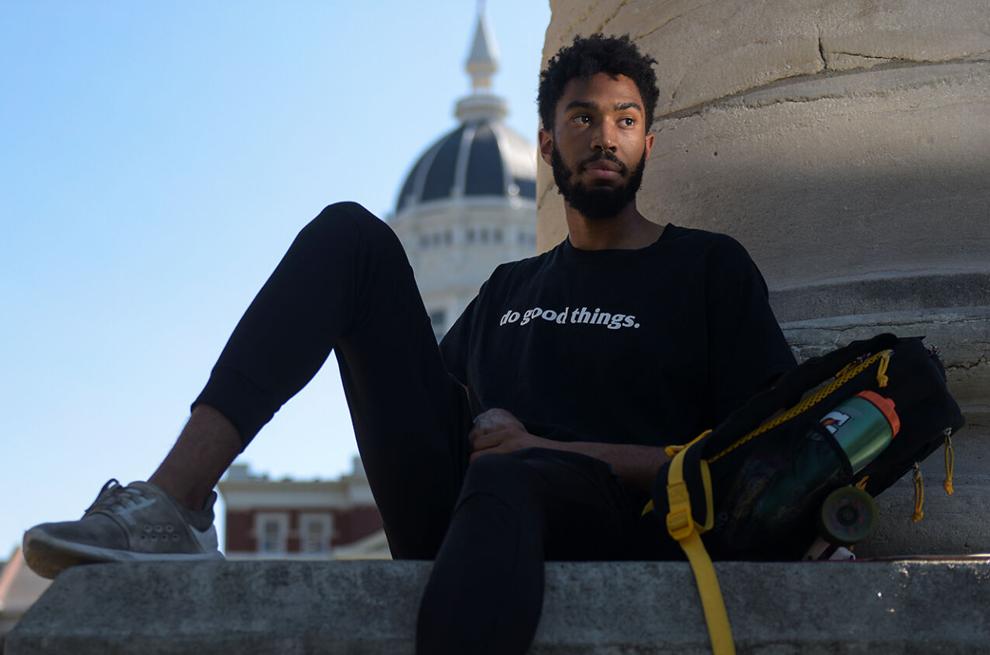 Cason Suggs — Black Student-Athlete Association President at MU
The Black Student-Athlete Association was developed in summer 2020 as a way to give a voice to student-athletes of color at MU, with the goal of providing educational opportunities and involvement in inciting change on campus.
As of fall 2021, the BSAA has more than 20 members. It educates the community and works to spread awareness on social issues and systemic oppression.
Suggs, president of BSAA and a senior on the MU men's track and field team, led hundreds of protesters last summer in a march advocating for togetherness.
"To me, it felt so natural," Suggs said. "I'm a really strong believer in standing up for what you believe in, in any context."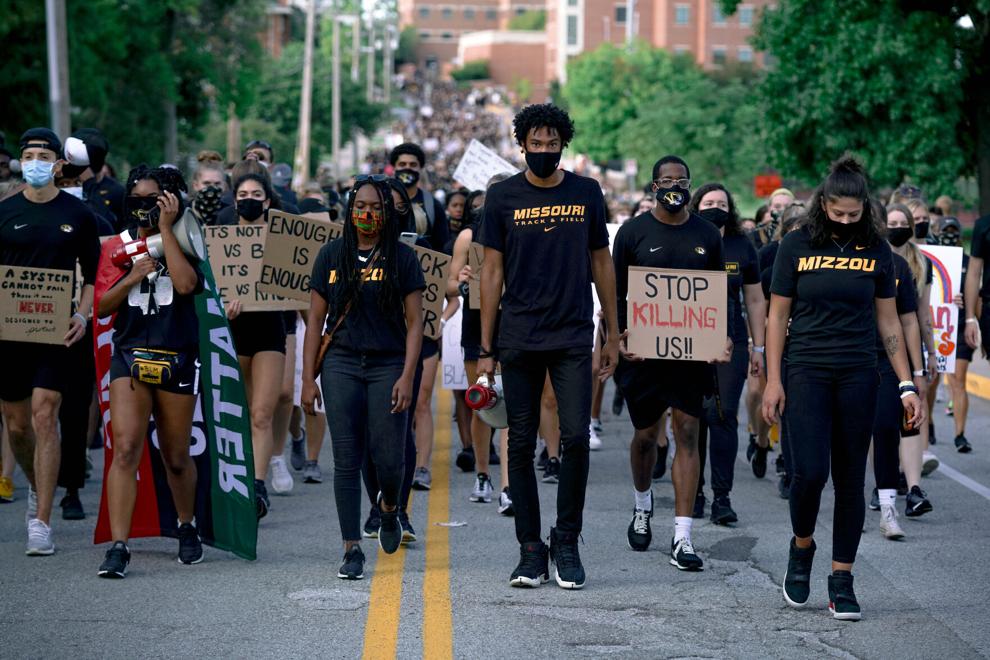 In the summer months of 2020 leading up to the BSAA march, athletes in the NBA and WNBA began sitting out their playoff games in response to injustice and violence.
"I remember thinking, 'I'm no Lebron James, but I have a platform similar. I'm an athlete at a pretty big university,'" Suggs said.
After holding an emergency FaceTime meeting, Suggs and other members of BSAA decided to organize a march.
It attracted hundreds of students and community members, and speakers shared the importance of community unity for fighting injustice.
Now, the BSAA is working to create and find educational safe spaces within athletics, Suggs said. Restructuring the mission might not be as exciting as protesting, but Suggs said it's equally important.
"A lot of what we're doing now is going back to what our original creation of the BSAA was for: finding events and ways to educate people on different things socially," he said.
After graduating, Suggs plans to use his film production major to continue educating the public.
"Films that I make are geared toward representation," he said. "I want to use my major to continue to spread messages."
Editor's note: Reporter Olivia Evans, an athlete at MU, helped organize the BSAA march. She was not involved in reporting or writing that portion of this story.