For 13 years, Steve Landers of Centralia has been perfecting 72 acres of grass. Now, at age 74, he's preparing to give it away.
We're not talking lawns, or the kind of grass at the center of the debate over cannabis legalization. Landers' masterpiece is a piece of land perfect for raising cattle. Raising grass-fed beef is a complex process, with precise ratios of acres of land to heads of cattle. It took Landers about a decade to get the right proportion.
Because Landers' land has gone unplowed for over a decade, he considers it "too good not to leave someone." That's where Noah Earle comes in.
The pair has an arrangement they call "farm succession." It's a solution to a pervasive, two-way problem threatening small farms.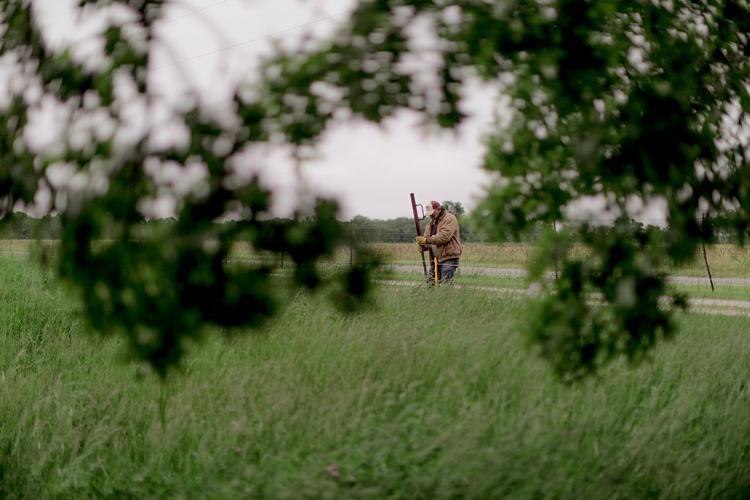 Farmers who don't have heirs are forced to sell off their land to large corporations. Meanwhile, young farmers can't afford the land to start learning the trade.
"Land costs are the number one deterrent to young farmers," said Earle, 41. By engaging in farm succession, Earle is ensuring he'll have a land base to grow, and Landers is ensuring his land will continue to be worked the way he intends it.
Raised in Oregon, Landers joined the Air Force as a young man. During his 26 years in the service, he earned his master's and doctoral degrees in chemistry and taught at the Air Force Academy.
In 1992, just 24 hours after seeing a piece of land in Centralia, Landers purchased the plot and made his home after retiring from the military.
He had no experience building a profitable cattle operation. "It was really a trial by fire," he said. At 48, Landers took a capstone level class at MU with zero prerequisites.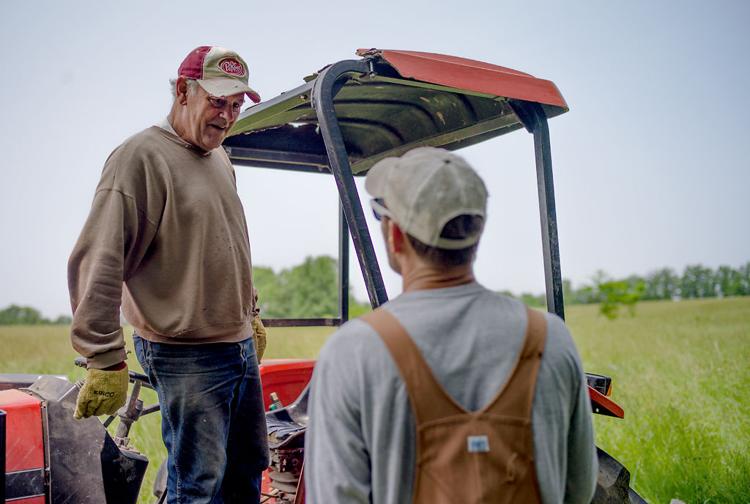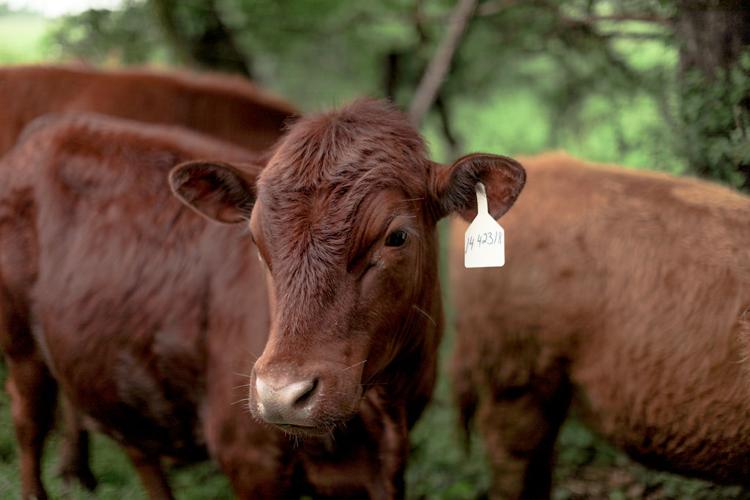 The class covered everything from soil to ethics and introduced Landers to mentors who would go on to form his agricultural viewpoint.
Jim Gerrish, the lead instructor of the course, spent 22 years in Missouri teaching farmers how to keep healthy grazing lands for cattle. Landers said Gerrish inspired him to strive for cattle fed with nothing but grass.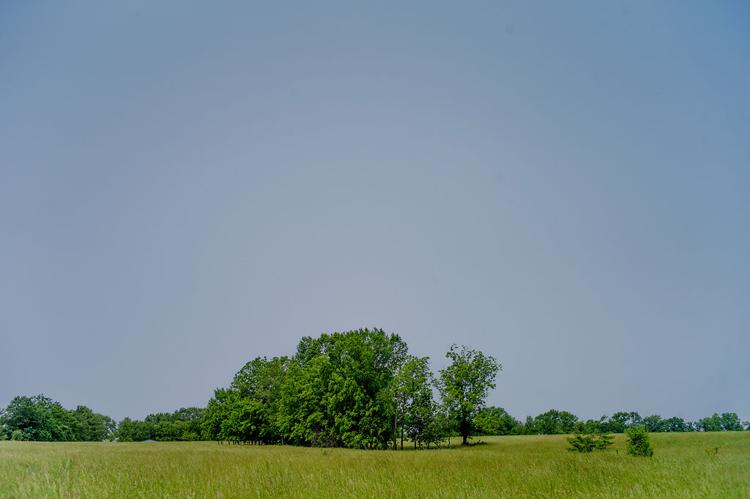 Now, Landers is playing the same role for Earle.
"To know that Steve has gone on to be successful in his grass farming enterprise and is now passing on to the next generation some of what he's learned, I just love seeing the continuity," Gerrish said.
Neither Earle nor his wife lived on a farm growing up, but Earle, who remembers evenings spent with generations of relatives on his grandparents' farm, knew that eventually, he would make his way back to rural Missouri.
"I just knew we were going to do it even if it meant we were going to have to live above our means for a little while," he said.
Earle didn't immediately settle into his role as a farmer.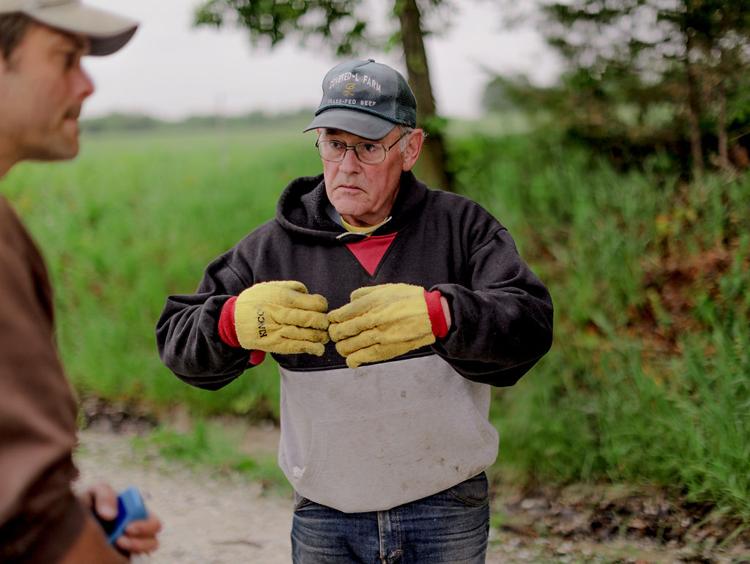 After graduating from MU, he began traveling as a singer-songwriter and later became a grocery buyer at Clovers Natural Market. Even now, as the owner of Brush & Trouble Farm, an operation of less than 20 acres, he continues to work as a musician and a buyer for Clovers while also helping Landers on his larger farm.
He raises pork, chicken and lamb. A decade after beginning the slow process of building his livestock holdings, Earle's operation now counts as one of the 84,536 family farms in operation in Missouri.
"It's exciting to see that we are seeing an increase in young farmers and an increase in farming in general when it comes to Missouri," Jamie Johansen of the Missouri Farm Bureau said.
Starting small, as Earle did, keeps land costs manageable, Johansen said. She added that the concentration of customers in urban centers like Boone County may also explain the success of farmers like Earle.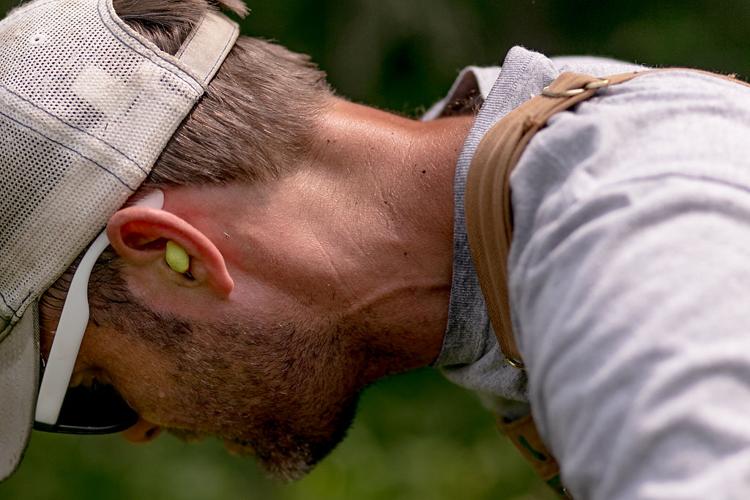 Patty Clover, president of Clovers Natural Market, where Earle has worked for decades, said supporting local farmers has been at the core of her business for years.
"I believe in community," Clover said. "When you hire local and you buy local it's like the circle of life; everything goes around, and everything sustains us."
His job at Clovers led Earle to Landers. He gained the older farmer's trust and respect gradually, beginning by doing odd jobs for him.
"He came to believe that I had a good work ethic and was a trustworthy, worthwhile person to bring into the operation," said Earle.
Now, the work he does earns Earle equity in the farm. He hopes in five years' time his commitment will allow him to become vested, eventually leading to significant ownership.
Landers considers himself lucky. In The Stockman Grass Farmer, a trade magazine he calls "the bible" for grass farmers, he said he sees famers from all around North America advertising to find people like Earle. They're looking for someone who will work hard and eventually gain the skills necessary to take over their operation.
"One of the things that I hear most from people trying to find that person like Noah, they can't find people that want to work, and that's pretty sad," Landers said.
With Earle, Landers feels he's found the right partner. "It's working for us," Landers said. Earle and Landers' products have a large footprint on Columbia. The pair collectively supply meat to dozens of households across Missouri.
Landers isn't eager to part with his beloved land.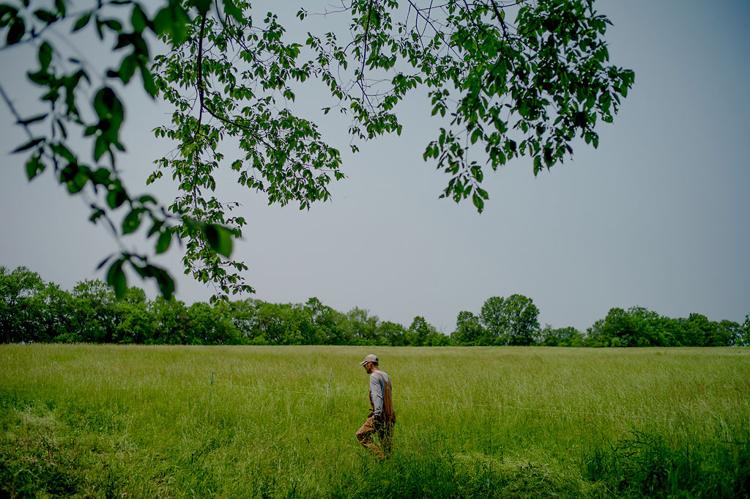 "I'm not ready to throw my chips in. I could be here another 20 years," he said. But he knows that if he doesn't prepare for the inevitable, his carefully cultivated acres will be left up to the highest bidder.
That's why he's opting for farm succession. By securing the future of his land, Landers said, "we can continue to establish opportunities for young people, not gifts and not handing them a trophy for participation, but actually let them learn and earn at the same time."
Missourian reporter Sarah Everett contributed to this report.
Supervising editor is Kathy Kiely.