COLUMBIA — Glenn Chambers began his photography career — and career in conservation — at 8 years old when he saw songbirds through the open smokehouse door on his family's farm.
He set his camera, a Brownie Hawkeye, on the ground, wound the film and took a picture.
Chambers would patiently spend hours waiting for the animal to get comfortable enough with his presence to shoot images without using a giant lens. With a collection of wildlife photographs steeped in his Missouri heritage, Chambers has traveled to Alaska and the Arctic to get closeups of polar bears, beluga whales and Arctic foxes.
But it was the animals he raised that were the stars of Chambers' career. He's brought skunks, deer, beavers, otters, foxes — to name a few — into his home and began caring for them before they opened their eyes. The process, known as imprinting, makes the animals see Chambers as their mother.
The investments Chambers made weren't just for personal reasons. He groomed the critters under his wing so they could star in the photos and videos he used to educate the public. His wildlife films have earned him four Television Emmys.
"If you have a conservation story to tell, there's no better way to do it than to use live critters to carry the message and film it so you can play it back so people can see it," Chambers said. "So that's a connection. That makes it easy, and it fastens it all together and makes for a great combination."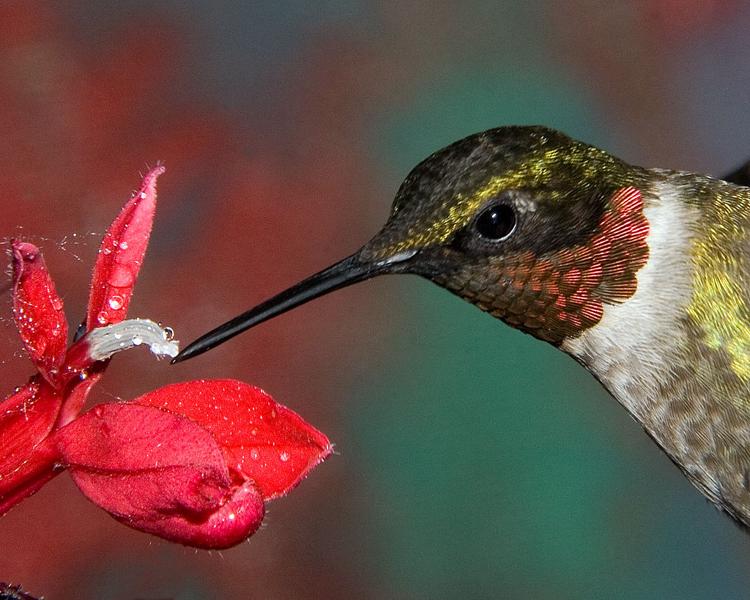 The most famous of his critters were the otters. With the help of his wife, Jeannie, the couple — and their otters — toured over 800,000 miles to share insights with more than a million people about reintroducing the species in Missouri.
"That's what it was all about. Educating the public," Chambers said. "Making a movie about otters, making a movie about raccoons, making a movie about ducks — it was all about educating the people."
Chambers has been on the receiving end of numerous awards for a career that was nonstop for more than 70 years. In 2002, the Conservation Federation of Missouri gave him a lifetime achievement award. In March, the Missouri Department of Conservation made him the 60th recipient of the department's highest recognition: Master Conservationist.
Chambers, 80, has terminal cancer and reflected on his career during an interview recently in his Columbia home. His photograph of a wild gobbler strutting for hens hangs above the couch. On another wall, a photo of Splash and Slide, the last two otters he raised, hangs near his Master Conservationist Award.
"It's been pretty spectacular. It's been nonstop, I'll tell you that," Chambers said. "I wouldn't change a thing. I'd do all the same animals again. No regrets."
Part of the family
It started with Paddlefoot. Then came Babyfoot, Splash and, most recently, Slide.
Chambers raised them, and 24 other otters, from when they were young — before they even opened their eyes. He lived with them, slept with them and ate with them. They came to believe that Chambers was their mother.
"It takes too long to tell," Chambers said of the imprinting process. "You get them when they're tiny babies, before they get their eyes open, and then you imprint them to yourself. You sleep with them, you do everything with them, and in about three months, they're imprinted to you and you can take them where you want and do whatever you want with them. It's easy to say and hard to do."
When he looks at pictures of the otters he's raised, Chambers can tell each and every one apart.
Chambers and his otters had such a strong bond that when he turned them loose to play in the wild they would come back within half an hour. "The favorite memories I have of them is when I would take them to different creeks around the state," he said. 
All of the otters have passed on, though a mount of Splash still keeps Chambers company on a pedestal in the living room.
The otters brought Chambers state and national acclaim. He made a feature length film about them for National Geographic called "Otter Chaos" that was released in 2000.
"If you mention Glenn Chambers, people that are in the field would know who you're talking about," said Joel Vance, former Missouri Department of Conservation information specialist. "He stands pretty much head and shoulders above the average conservationist or biologist." 
While most people look back on their childhood pets and remember a family dog or cat, Chambers remembers raising a coyote when he was 10. Since then, deer, geese, rattlesnakes, frogs, skunks, beavers and about 20 other species have called his home theirs.
His work with the Missouri Department of Conservation allowed Chambers to raise the animals in his home. Conservation agents would call Chambers when they came across a young animal to see if he was interested in taking it in.
He usually told them to bring it by.
"I used to come home from work, and Glenn would say 'go look in the garage' or something, and I was always afraid," Jeannie said. "I never knew what I was going to find."
Evolution of a conservationist
After graduating from MU in 1960 with a master's in wildlife management, Chambers took a job at the Missouri Department of Conservation. After a year with the department, he became a wildlife research biologist.
In 1974, Chambers was promoted from a biologist to motion picture specialist. He used his knowledge in photography to work on several different feature-length films about conservation.
After he left the Department of Conservation, Chambers began working with Ducks Unlimited as the regional director until he was promoted to corporate wildlife photographer. In 1989, he returned to the Department of Conservation as motion picture specialist. He retired in 1995.
It was after his retirement that he traveled with his otters to educate children about reintroducing the species in Missouri and worked on the film "Otter Chaos"  for National Geographic.
"Shooting for National Geographic Television, that was the highlight of them all," Chambers said. "Not everybody in the world has a chance to do a 30-minute show for NGT, and I was one of those fortunate ones that did."
Chambers, who had no formal photography training, credited the mentorship of Charles and Elizabeth Schwartz, two of his peers in Missouri conservation with helping develop those skills. Charles Schwartz was especially well-known for his drawings of Missouri wildlife.
Using his own knowledge of animal behavior, Chambers was able to get up close and personal shots of wildlife. His website catalogues all the different animals that he's taken pictures of, from bighorn sheep and coyotes to hummingbirds.
Chambers sells his work through his website, and it sometimes runs in magazines such as National Wildlife and Audubon Magazine.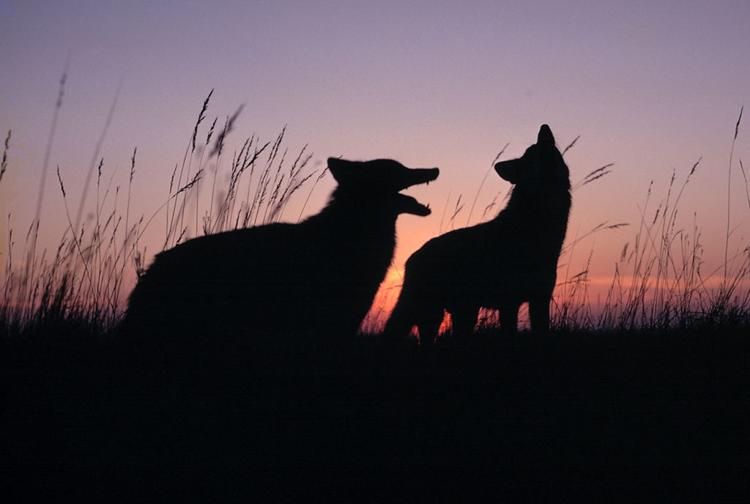 "I have a tremendous number of Christmas cards, birthday cards, all kinds of cards from Glenn over the years. They're his photograph cards," said Bill Crawford of Columbia, who worked with Chambers at the Department of Conservation. "I've got a great big collection of his pictures that I've saved through the years. They're just wonderful." 
Chambers doubts anyone else will go to the lengths he did to create personal connections with animals in the name of conservation education. 
The schedule he kept for his otters was demanding. He would stay up until 2 or 3 in the morning, and Jeannie would wake up at 4 a.m. to feed the otters before heading to work. It wasn't a 9-to-5 job — it was round-the-clock. 
Jon McRoberts, a longtime friend of Chambers, has used the dedication Chambers showed to model his own career in conservation. McRoberts toured with Chambers and his otters when he was in high school and college and said his decision to choose wildlife conservation as a career was largely shaped by Chambers.
"I just think about how a little hard work, long hours, cold nights and early mornings never would slow Glenn down, so I don't let it slow me down," McRoberts said. "I have really taken his work ethic to heart, and I've learned a lot from him."
Supervising editor is John Schneller.