With their expansive deck overlooking a pond, Shirley Kidwell and her family used to spend summer days outdoors reading, but the growth of large animal farms in the area is making that more difficult.
"When that odor hits, you've got to go inside, and a lot of times we go downstairs to the basement to get away from it," said Kidwell, the owner of a small farm in Callaway County and secretary for Friends of Responsible Agriculture. She lives within a mile of a farm with 5,600 hogs.
Kidwell and other residents are particularly worried about a new 10,000-hog farm moving to Callaway County. It would be built less than a mile from Kidwell's home.
Air pollution from those operations can create numerous respiratory health problems such as asthma and contribute to climate change.
Concerned residents face an uphill battle in a regulatory environment that often favors the agriculture industry.
There is also lack of federal regulation. Former Environmental Protection Agency Director Scott Pruitt announced Dec. 26 that the agency would not be regulating concentrated animal feeding operations under the Clean Air Act.
The decision followed the completion of a multi-year study of 24 concentrated animal feeding operations' air emissions that was funded by industry members in cooperation with the EPA, as well as the denial of a petition from nine environmental organizations asking the EPA to regulate those operations.
Congress removed the minimal regulations placed on agricultural air pollution in March 2018.
The failure to regulate angered environmental organizations and locals alike.
The EPA's central mission is to protect human health and the environment.
Concentrated animal operations measurably impact the nation's health and environment, so allowing their emissions to remain unregulated benefits only big industry, not the general public, said Kari Hamerschlag, deputy director of food and technology Friends of the Earth, a national environmental advocacy organization with offices in Washington, D.C., and Berkeley, California.
Federal inaction
In the official letter, Pruitt said the EPA had other priorities for its shrinking staff and declining budget. An analysis of his February-May calendar, released in response to an Environmental Integrity Project Freedom of Information Act request, showed he spent the majority of his time returning to Oklahoma or meeting with oil, gas and financial organizations.
Pruitt also cited a lack of accurate emission estimation methods.
Enesta Jones, EPA press officer for Air Toxics, said in an email that CAFO emissions can't be estimated accurately based only on the number and type of animals at each operation. She said emissions are influenced by location, environmental conditions, animal feed and manure management, animal housing and other management practices.
The EPA could still create rules establishing CAFOs as stationary pollution sources that endanger the environment and community, continuing to develop evaluation methods afterward, Hamerschlag said, adding that the Clean Air Act does not require perfect data to establish general guidelines.
With the sheer number of animals raised in the United States, the pollution released is substantial.
In 2016, the United States produced approximately 97 billion pounds of red meat and poultry, according to the U.S. Department of Agriculture. In 2015, agriculture, food and related industries made up 5.5 percent of the total gross domestic product.
CAFOs also produce massive amounts of manure. In 2013, the EPA estimated that 2.2 billion livestock and poultry produced 1.1 billion tons of manure. Manure is one of the main sources of water and air pollution from CAFOs.
Animal manure contributes to 10 percent of annual methane emissions, according to a 2015 EPA overview.
Methane has a 25 times greater impact on climate change than carbon dioxide over a 100-year period, according to the EPA. California passed strict legislation to tackle agricultural methane emissions specifically from dairy and livestock operations through Senate Bill 1383 in September 2016.
Children are particularly vulnerable to developing asthma when they attend school near a CAFO, according to a University of Iowa study that compared the asthma rates of students in kindergarten through fifth grade who attended school within half a mile of a CAFO with those who attended a school over 10 miles from a CAFO. Those near the farm had a 25 percent asthma rate compared to the control group's 12 percent asthma rate.
Odor is a frequent complaint from residents living near a concentrated animal feeding operation, and that is regulated in Missouri under the Odor Control Programs, according to Teng Teeh Lim, a University of Missouri Extension professor in agriculture systems management in the division of food systems and bioengineering who has contributed to numerous EPA-led studies.
For those operations with more than 7,000 animal units, a buffer zone is required for permits to be approved. In addition, an odor control plan must be prepared and implemented, as described by the Air Pollution Control Program under its odor emission regulations. Those raising under 7,000 animal units are not subject to odor restrictions but are still inspected if complaints arise.
Not all residents are concerned only with odors, however, and concerns are not confined to a single county.
On April 3, hundreds of people attended a public hearing hosted by the Missouri Department of Natural Resources in Kansas City over the planned expansion of Valley Oaks Steak Co.
The company has 900 cattle and applied for a permit that would allow it to build six more facilities, bringing it to just under 7,000 cattle. It would be the first concentrated beef operation in Johnson County.
CAFOs are regulated under the Clean Water Act, which requires that all the facilities obtain a National Pollution Discharge Elimination System permit laying out how manure and waste can be disposed of in relation to nearby bodies of water.
The Department of Natural Resources said the company will be required to build manure storage facilities that will prevent exposure to rain and stormwater runoff and that the manure can be applied as fertilizer to fields. The department granted a permit for the expansion in June but the Administrative Hearing Commission later granted residents a stay, saying they had provided evidence that the feedlot could pose a hazard to the community. An Aug. 27 hearing on the matter is scheduled.
No law regulates air pollutants from CAFOs after the March 23 approval of the FARM Act, which removed the requirement for the reporting of hazardous levels of air emissions from agricultural operations.
Rachel Cox, who attended the Valley Oaks meeting out of concern for her children, said she is particularly worried about health effects that could take years to become evident.
"My kids might have to grow up with that," she said. "Me and my husband would never dream of smoking in front of our kids, so why would you choose to live in one of those areas that are heavily polluted?"
Public hearings regarding the Valley Oaks expansion will continue. Valley Oaks declined to comment for this story.
How we got here
The EPA's involvement in CAFO emissions rules began in 2002, when the National Academies Press, advisers to the nation on science, engineering and medicine, published a report stating the EPA needed to develop methods for estimating the operations' emissions. emissions.
The report said the increasing number and concentration of animal feeding operations in the U.S., coupled with growing concerns regarding the emissions from the large quantities of manure produced, logically led to the need for regulation.
The National Air Emissions Monitoring Study began three years later in 2007. It was funded by the not-for-profit Agricultural Air Research Council as part of a voluntary compliance agreement with the EPA, according to the EPA's website.
The council comprised industry groups such as the National Pork Board, National Chicken Council, National Milk Producers Federation and American Egg Board.
The study lasted two years, with 24 animal feeding operation sites monitored in nine states. It examined the monitoring of particulate matter, ammonia, hydrogen sulfide and volatile organic compounds, as well as animal housing and the management of animals and their waste.
In 2008, the U.S. Government Accountability Office published a report detailing the study's myriad problems. The report said that too few states were being studied and that the data collection methods needed to be re-evaluated.
In addition, it stated that the retiring of staff with necessary expertise in agriculture emissions, air quality and statistical analysis during the study would jeopardize the quality of results.
These issues meant the study would not provide enough statistically valid data to create regulations for concentrated animal operation air emissions, the report concluded. Regardless, the study continued unaltered.
One year later, nine groups submitted a petition asking the EPA to regulate CAFOs under the Clean Air Act. The petitioners included The Humane Society of the United States, the Environmental Integrity Project, Friends of the Earth and others.
Hamerschlag said that Friends of the Earth joined the petition because it did not want to wait on the results of the national study when it did not focus on greenhouse gas emissions such as methane or involve the monitoring of concentrated beef operations.
In 2012, the results of the National Air Emissions Monitoring Study were published, and the analysis by outside parties began.
According to the Office of the Inspector General, the EPA used the data to create draft emission regulations only for broiler operations, as those were the type of operation with the greatest amount of scientifically viable data.
The National Academy of Sciences had called on the EPA to collect scientifically credible methodologies, but the Science Advisory Board found the data collected questionable.
The National Pork Producers Council, one of the study's funders, released an official statement saying that it wanted the EPA to complete the review of the monitoring study's data and create scientifically valid air emission estimation methods to remove uncertainties for farmers.
EPA staff originally assigned to the National Air Emissions Monitoring Study were reassigned, and funding for analysis of the data stopped.
Friends of the Earth challenged the EPA in 2015 for its failure to respond in a timely manner to the 2009 petition but received no response. The group contacted the EPA again in 2016 yet still received no response, according to Hamerschlag.
The EPA's Office of Inspector General, an independent office within the agency that consists of auditors, program analysts, investigators and other experts who ensure that the agency is acting efficiently, conducted a review of the National Air Emissions Monitoring Study in 2017.
It echoed the GAO's criticisms of the study, mainly that the monitoring methods were substandard to such a degree that the data could not be used to create emission regulations, and it recommended the EPA re-evaluate how to collect scientifically valid data in order to create future regulations, then update stakeholders and select locations for monitoring, with a clear timeline for evaluation before data collection.
Action at the local level
In many Missouri counties, residents have tried to use health ordinances to regulate CAFOs. Callaway residents have fought Callaway Farrowing LLC for the past four years, Kidwell said.
When residents were notified of the permit application in 2014, they responded by proposing a local health ordinance that would establish standards for the permitting future CAFOs and regulations governing the operations once they're established. Violators would be subject to fines or imprisonment.
"What the health ordinance would do is put some regulation on them coming in so that they have to control the air emissions, they would have to meet setbacks from homes, in water supplies and so on, so that they're not polluting everybody around them when they spread the waste," Kidwell said.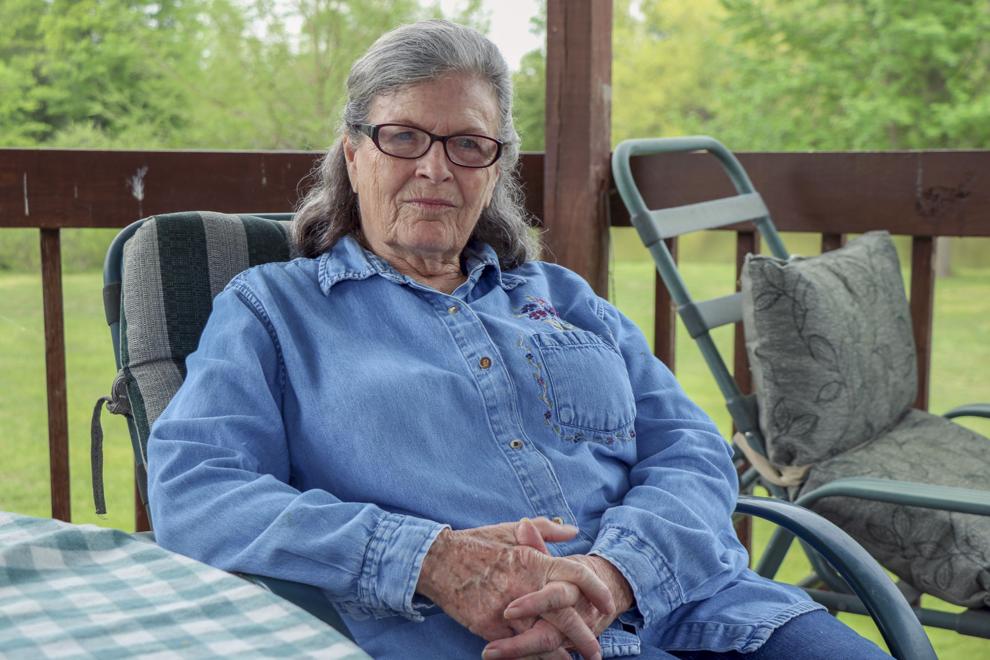 The committee overseeing the permit approval did not review the health ordinance until February.
In Callaway County, the residents' efforts were in vain, as the Missouri Supreme Court ruled in favor of Callaway Farrowing on April 3. They may now begin construction. When reached for comment, Callaway Farrowing hung up on a reporter and did not respond to further calls.
Since the federal government has yet to formulate national rules for CAFO emissions, those living near them must fight on their own, facing opposition from legislators who want CAFOs in Missouri.
"Many legislators want Missouri to look more like Iowa," said Melissa Vatterott, food and farm director for the Missouri Coalition for the Environment, an independent environmental organization based in St. Louis. While Missouri has about 531 concentrated animal operations, Iowa has 3,505, according to the EPA.
Vatterott said Missouri legislators are making it difficult for communities to protect themselves. One way the General Assembly specifically took action was its restructuring of the Clean Water Commission in 2016.
The seven-person committee has the final say on which CAFOs are approved based on their potential to pollute and measures taken to mitigate pollution. The committee denied a CAFO permit in 2016 because of the operation failing to prove it had the necessary assets to pay for the clean-up of potential manure spills, according to the St. Louis Post-Dispatch.
Following the permit denial, Sen. Brian Munzlinger, R-Williamstown, introduced legislation that altered the commission's makeup, removing a requirement that four of the seven seats be held by members of the general public.
Former Gov. Eric Greitens also removed the three commissioners who voted against the 2016 permit and replaced them immediately with commissioners directly tied to agriculture.
Now the committee has been reduced to industry members approving the permits of fellow industry members, Vatterott said.
The first is Ben Hurst, a Kansas City lawyer who is also the son of Missouri Farm Bureau Board of Directors President Blake Hurst. Patricia Thomas is the chief of staff for Munzlinger. Stan Coday is a former vocational agriculture teacher in Wright City and president of the Wright City Farm Bureau. Two seats on the seven-person committee are empty.
The final agriculture industry appointee to the commission was Ashley McCarty, who is also the executive director of Missouri Farmers Care. The organization is a cooperative of large farms and CAFOs. It was founded in 2011 to act as a coordinated voice for agriculture producers in the state and against regulations that might restrict agriculture, particularly by outside groups drafting local legislation. The organization specifically targets counties with health ordinances or zoning laws that limit agriculture, McCarty said.
"No county regulation should be more stringent than state law," McCarty said.
Missouri Farmers Care would prefer if counties would simply follow what the Department of Natural Resources dictates, rather than adding more restrictions, she said.
"Patchwork regulations provide only uncertainty," she said, adding that counties with restrictions would face difficulties enticing agricultural producers to come to their areas, thereby limiting their growth possibilities.
Beginning in 2015, counties without those local health ordinances or zoning laws are labeled as "agri-ready" in a highlighted map; 36 of Missouri's 114 counties are designated in such a way.
Kidwell said McCarty's involvement with both the Clean Water Commission and Missouri Farmers Care is a conflict of interest. McCarty does not see it that way.
"The governor was looking for people with agriculture experience to add to the board," she said. "I have grown up on a family farm in addition to my experience through Missouri Farmers Care."
She added that her work with the Clean Water Commission involves strictly following Missouri laws and regulations and checking if applicants are meeting the requirements laid out.
What's next?
The EPA in May released its Quality Assurance Project Plan, which Jones said in an email would be used to guide the analysis of National Air Emissions Monitoring study data.
Organizations like the Missouri Coalition for the Environment are supporting local groups fighting against pollution from specific CAFOs in addition to informing the public about bills to support and bills to oppose related to agriculture and pollution, Vatterott said.
"It's currently not possible to be proactive on legislation due to the political climate," Vatterott said.
Legislative actions will be difficult to achieve nationally as well, as governmental bodies are focused on decreasing regulation, Hamerschlag said.
"In the absence of federal regulations, federal protections, I think it's really up to the communities in a local region to protect themselves and to fight to keep their environment safe," Hamerschlag said, "to keep the CAFOs out so that they don't endanger their health and the environment."
This story was produced by students in a spring 2018 investigative reporting class at the University of Missouri School of Journalism taught by assistant professor Sara Shipley Hiles. It was first published by the Midwest Center for Investigative Reporting.