Hussein Al Hraishawi started having asthma attacks when he was 14, less than a year after fleeing Iraq with his family and arriving in Columbia in 2016.
When Al Hraishawi had an attack, he would call his tutor, Toni Morcos, to take him to the emergency room because his mother didn't have a driver's license.
The doctor would give him a breathing treatment and send him home. Occasionally Al Hraishawi was given a prescription, but he had no way to fill it and said he received no follow-up instructions.
In the U.S., refugees and immigrants must overcome significant barriers to get good health care, such as access to transportation and language and culture differences, said Kristin Sohl, founder of the Interagency Council for Immigrant Health in Columbia.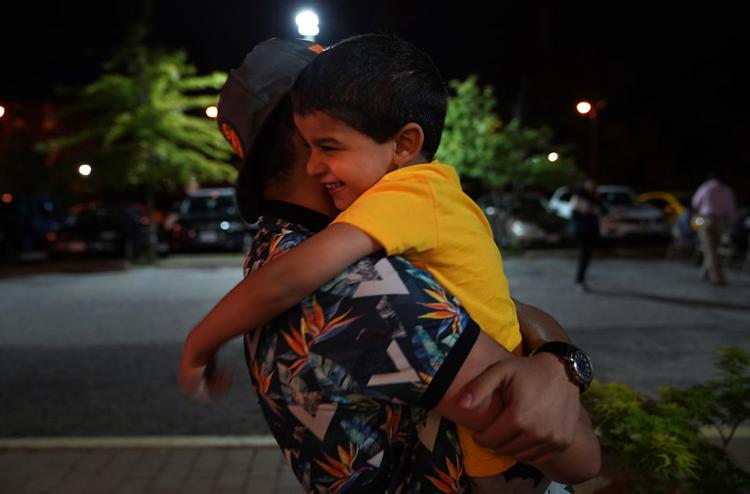 These barriers create an unnecessary burden on refugees and immigrants in addition to the stress of adjusting to a new country and culture.
That's why resident physicians in the MU Child Health Residency Program decided to direct 2016 grant funding toward improving refugee and immigrant care. The grant from the American Academy of Pediatrics allocated money to improve training and advocacy for pediatricians treating children with toxic stress.
Refugee children are more susceptible to toxic stress since it can be caused by disruptions to normal child development, like exposure to violence or economic instability, Sohl said. Stress at such high levels can alter the way the brain develops if it's prolonged and the child is without enough adult support, according to a Harvard University study.
The resident program's leadership decided to use the grant to create and implement community programs that fostered support and more holistic health care for refugees and learning collaboratives for people in the community to develop better cultural literacy.
Mid-Missouri is home to more than 8,000 immigrants and refugees, with around 200 new refugees settling in Columbia each year, said Garrett Pearson, executive director at City of Refuge.
Globally, approximately 25.4 million people are refugees. These are "people who have fled war, violence, conflict or persecution and have crossed an international border to find safety in another country," according to the U.N. Refugee Agency. They have been invited into the U.S. and are living in the country legally, on track to become citizens.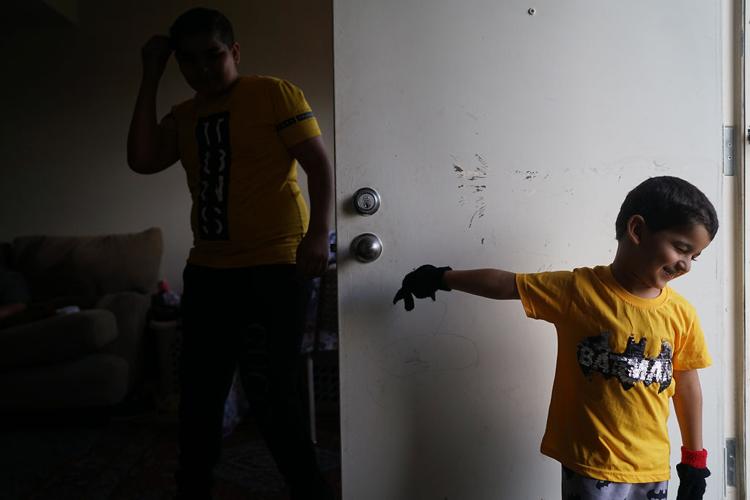 'A coalition of the willing'
The Interagency Council for Immigrant Health was created through the MU residency program as a result of the 2016 grant funding. The council invited local organizations that interacted with refugees and immigrants to join them in their efforts. Partnerships were created among physicians, public schools, the Daniel Boone Regional Library, Columbia transit and others.
Funding ran out in March, which has slowed the group's progress, but members of the group continue to meet as a "coalition of the willing," Sohl said. At their meetings, the council brainstorms ways to fill gaps in refugee and immigrant care, both in the doctor's office and around the community.
Since many refugees have already experienced significant trauma prior to resettlement, navigating new systems in a new place and in a new language can end up causing more harm, said Ali Hettinger, former trauma and health coordinator at City of Refuge.
"As a society, we think we're helping people by just bringing them over, and we're actually causing more trauma because we're not taking care of basic needs," Hettinger said.
To make obtaining care easier on refugee patients, the council created a health access video for refugees in partnership with several different agencies. The video is intended to be a health literacy tool and describe what to expect at a doctor's visit, including certain medical phrases and procedures. It has been translated into the top nine languages spoken in Columbia.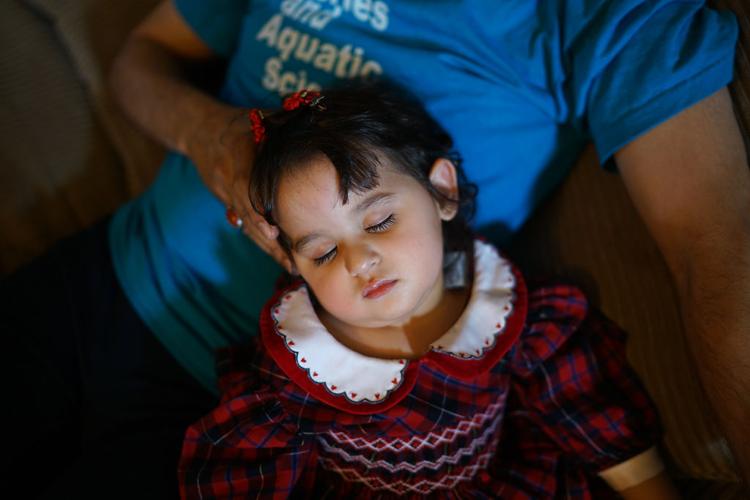 Although the video explains what to expect at the doctor's office, it doesn't address issues in communication once patients get there.
Patients who don't speak English often have to use a telephone with a translator on the other line to communicate with their health care providers. Al Hraishawi speaks Arabic, but there are many different variations in the language, making translation difficult. Several times he has spoken with a translator from Egypt whose Arabic is so different from his own that it is essentially another language, and he can't understand what the translator is saying.
Another challenge Al Hraishawi faces is obtaining consent for care, since he is a minor. Morcos, Al Hraishawi's tutor, usually takes him to and from doctor's appointments so they have to call a translator, then call his mother, Zainab, and connect them over the phone to get her permission.
When treatment instructions are sent home to Zainab, she is unable to understand them because she can't read English. Morcos recalls picking up an ear infection antibiotic for one of Zainab's children last fall. Morcos went home for Thanksgiving break and when she returned, she found Zainab had given half the dosage to another one of her children who had also contracted an ear infection.
For an antibiotic to be effective, the full dose must be taken, but Zainab didn't know that because the instructions she received were in English.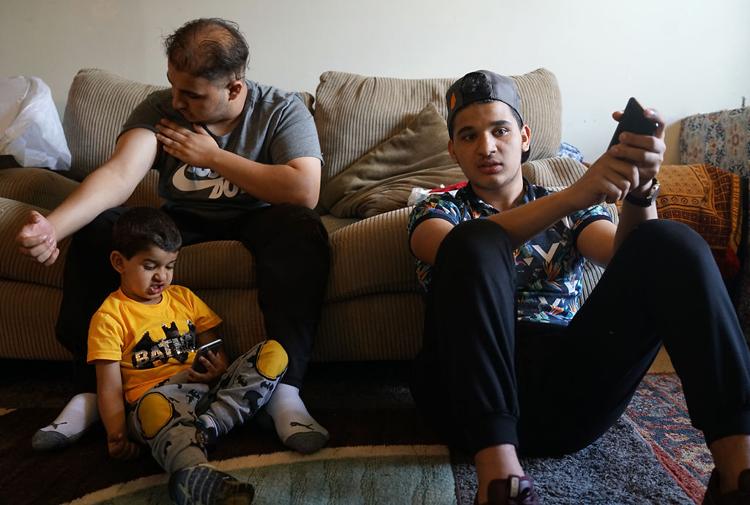 Transportation barriers
In Columbia, transportation to and from health care facilities is another significant obstacle to getting quality care because patients may not know where to go or how to get there.
The council has done preliminary work with the city to make bus routes more accessible to non-English-speaking people, but no work has been completed. Columbia's public transportation is also often described as inconvenient, even for longtime residents and native English speakers, according to previous Missourian reporting.
For Al Hraishawi and his family, transportation is extremely difficult because his mother has been unable to take driving lessons. Driver's tests are offered in 12 languages in Missouri but not Arabic.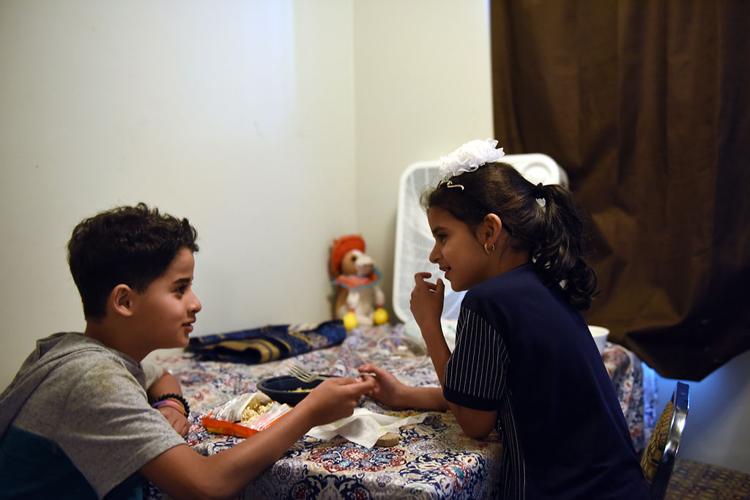 Al Hraishawi's father goes back and forth between Iraq and Columbia, so the family relies on the tutor and Al Hraishawi's teacher from school to drive them to doctor's appointments, the grocery store and other errands.
With no easy access to transportation, urgent situations present a particular challenge.
Now that Al Hraishawi has an inhaler to treat his asthma, emergency room visits are less frequent. Still, when he runs out of medication in his inhaler and has an attack, he relies on his tutor to take him to the hospital. He doesn't feel comfortable calling 911 for an asthma attack. In those moments, he said, he has thought to himself: "This is it, I am going to die."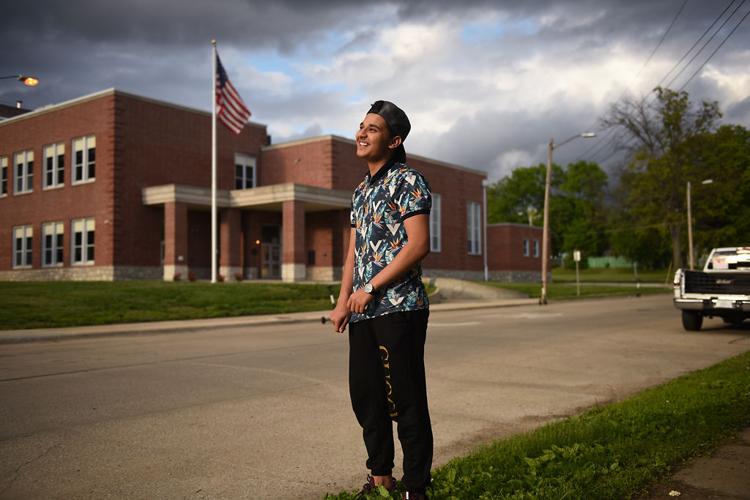 Navigating cultural differences
The Western health care system is complicated and can even be difficult for Americans to figure out, said Hettinger. Understanding the health care system becomes increasingly more difficult if the patient is a refugee from a different culture speaking a different language.
"Immigration services are so low on funding that we aren't able as a people, as a society to help refugees get integrated," Hettinger said. "We're bringing them into a system that we're not teaching them how to use, and we punish them when they aren't able to learn it within eight months."
Refugees often come from countries that have different customs than the U.S., and navigating those differences can be difficult for both physicians and new patients.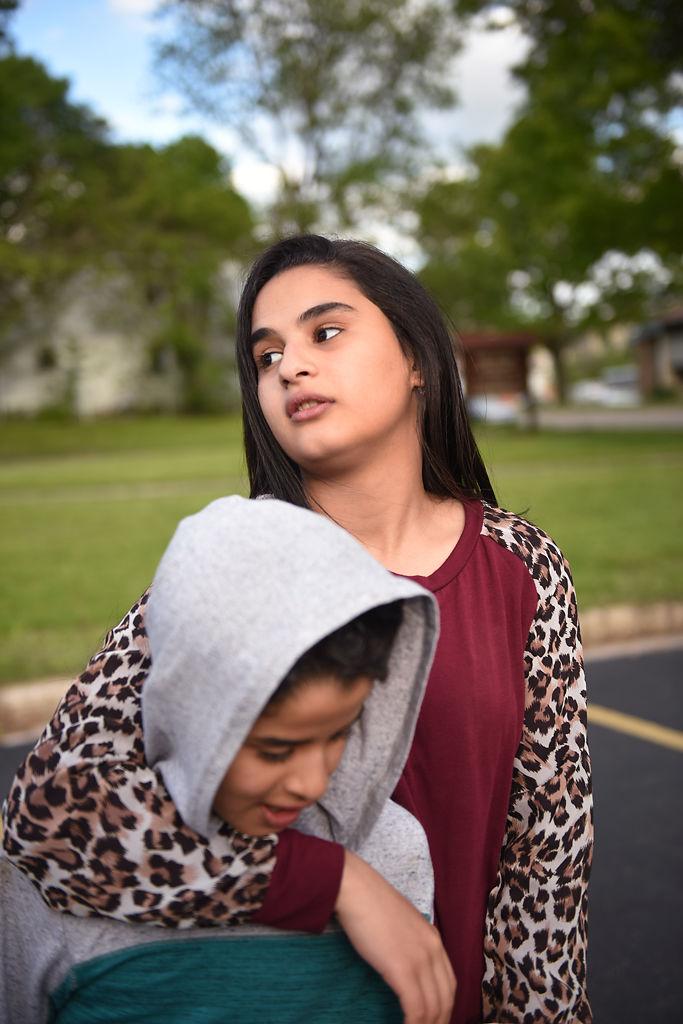 In many other countries around the world, there is less pressure to get to appointments at a specific time or turn in paperwork by a deadline, Sohl said. To health care providers, this can translate as a lack of respect when most of the time it's simply a difference in cultures.
Sohl said she has had personal experience with a cultural difference that could be misinterpreted. She has treated Muslim families, and the men kindly decline when she offers her hand to shake because in their culture it is not appropriate to have physical contact with a nonfamily member of the opposite gender.
After recognizing gaps in cultural understanding, the resident program decided to create what they called cultural cafes where they could learn from representatives of various backgrounds about better ways to interact with their patients.
The cultural cafe is set up as a one-hour Q&A giving physicians the opportunity to ask representatives honest questions and learn more about their patients' backgrounds. Initially the cafes were held for residents only, but now the entire MU Child Health Residency Program attends.
There's still work to be done in Columbia, especially within the adult refugee community, and the council welcomes more people to get involved, Sohl said. The council has enough money to conduct meetings for at least a couple years longer and will continue to seek funding for more local projects.
"I would love to see us just continue to try to be more open with each other and not be so fearful," Sohl said. "I feel like fear is at the root of most misunderstandings, and I think that's what leads us to be more and more divisive, especially with something as politically charged as refugees and immigrants."