Columbia and Boone County were enduring even more rainfall after a series of heavy storms dumped record rain across central Missouri.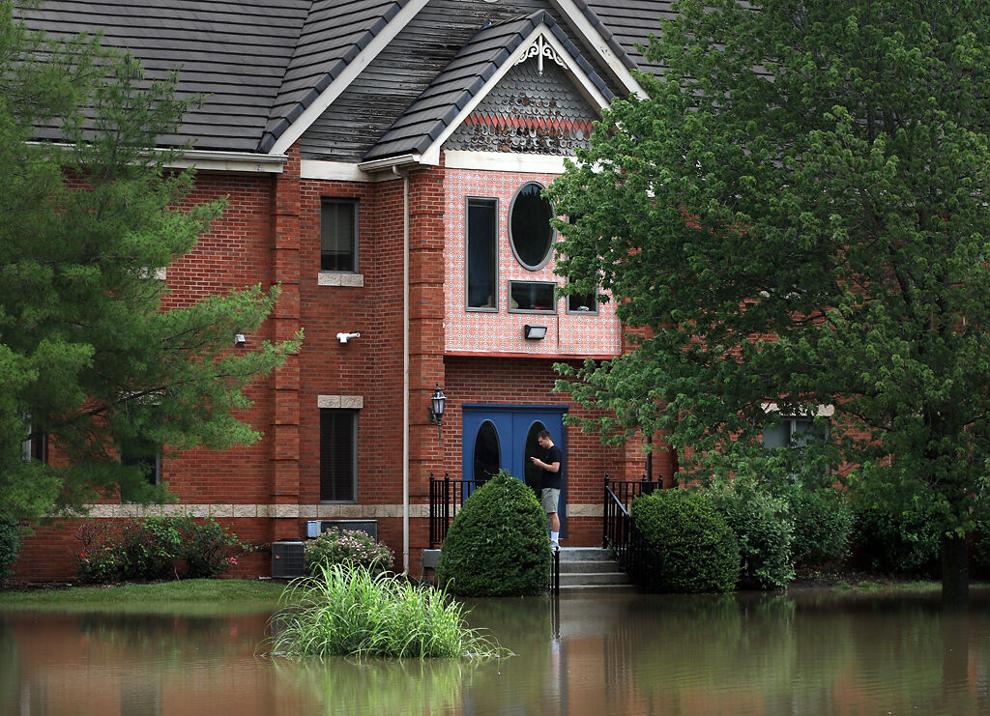 Flooding from the early storms closed state highways, city streets and county roads. The rain pushed Hinkson Creek to a record high, flooding Wilson's Total Fitness and the Missouri Athletic Center at Forum Boulevard and closing Providence Road for much of Friday morning at Mick Deaver Memorial Drive near Faurot Field.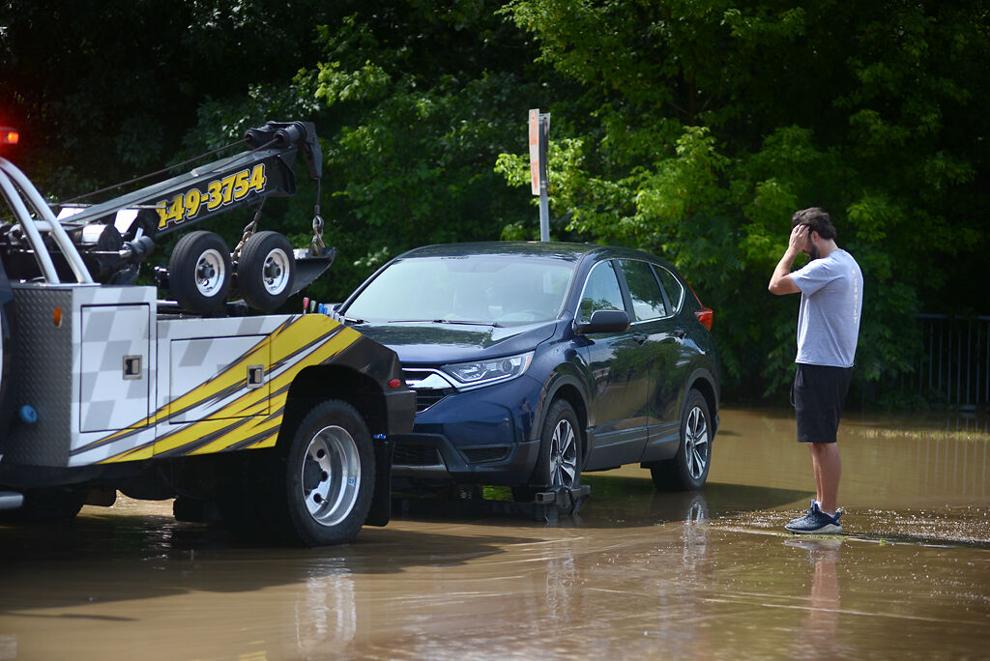 The Columbia Fire Department reported performing five water rescues Friday morning, and the Boone County Fire Protection District said it had assisted in helping people out of flooded cars.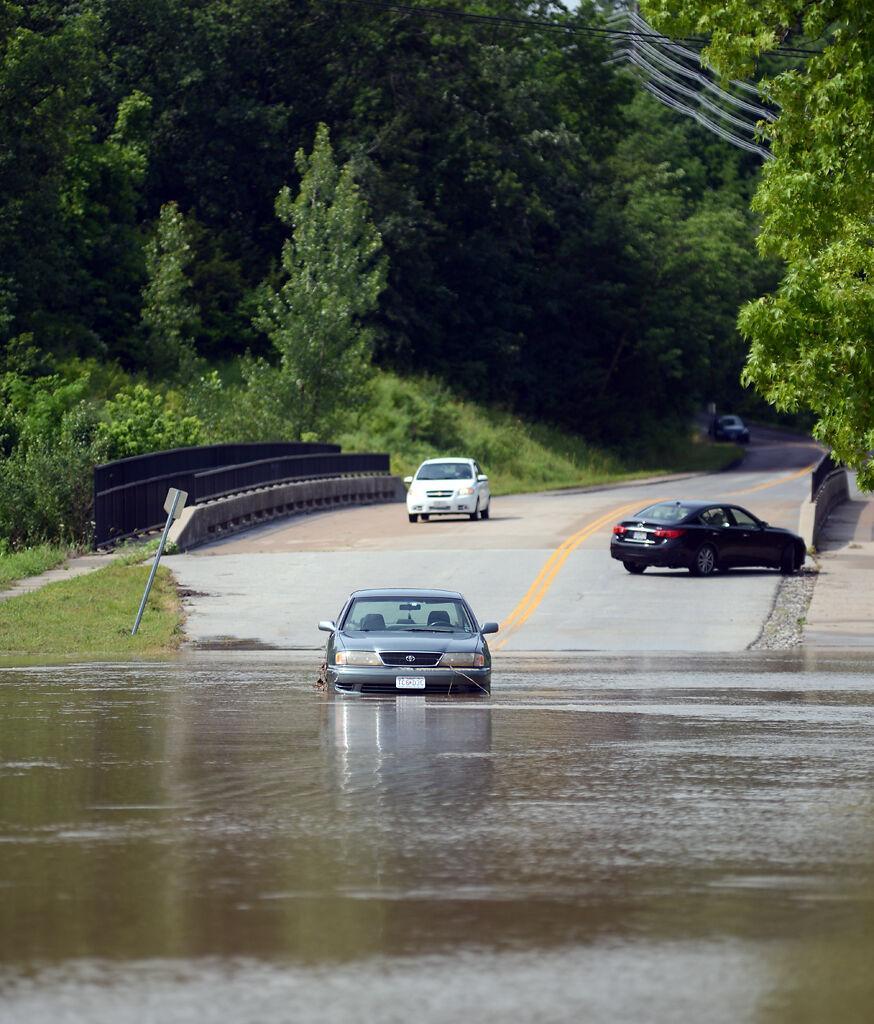 The rainfall pushed the Missouri River up nearly 6 feet to 14.94 feet at Jefferson City, where it was expected to crest at 31.5 feet on Sunday. That's a foot and a half above the major flood stage of 30 feet. At Boonville, the river rose to 18.7 feet and was expected to crest at 29.5 feet on Sunday, just shy of moderate flood stage.
The Columbia Parks and Recreation Department asked the public Friday to avoid using the city's trail system and to avoid any barricaded park entryways and parking lots until a full damage assessment could be done. Crews were adding barricades and caution tape at all hazardous areas.
The department reported that portions of the MKT Nature/Fitness Trail, the Hinkson Creek and Hominy Creek trails, Twin Lakes Recreation Area and Grindstone Nature Area were under water. It expected to begin repairs on Monday.
Hinkson Creek, which rose to a record 23.1 feet at 7:45 a.m. Friday, had flooded Wilson's Total Fitness and the Missouri Athletic Center at Forum Boulevard. Aerial footage of the creek showed it far out of its banks and flooding surrounding timber. Friday's crest bested the previous record of 22.4 feet set in 2009.
The Missouri Athletic Center's pool was submerged in flood water and the basement of the building was flooded.
Wilson's Director Lisa Acton declined to comment. Margie Meyers, a member of the fitness center for 27 years, said she had never seen the property flooded so badly.
"A pool umbrella from MAC was standing straight up but covered with water," Meyers said.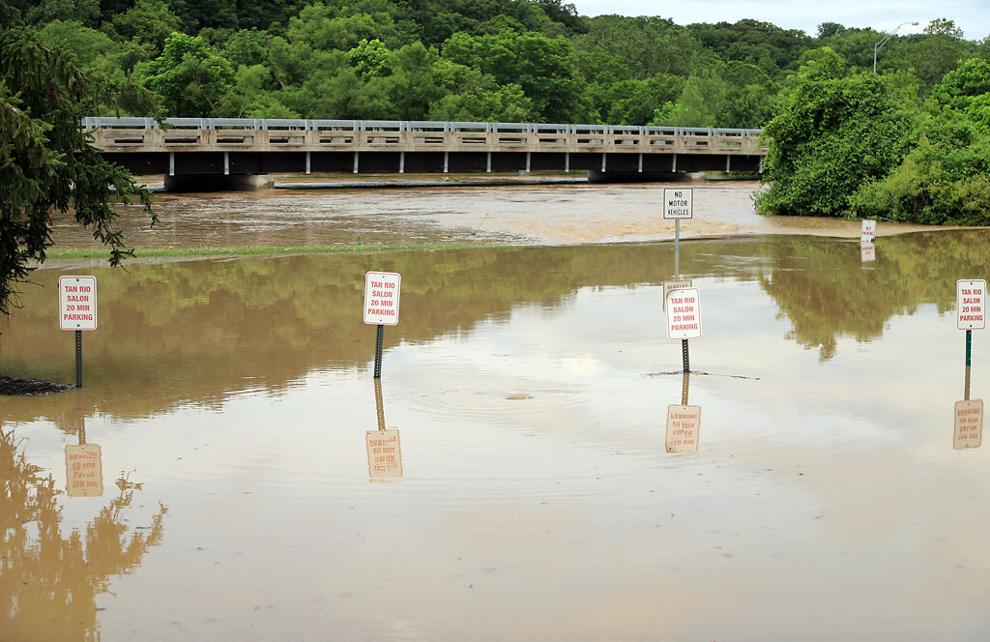 Columbia firefighters rescued a man who was clinging to a tree in Bear Creek downstream of Creasy Springs Road after his car got swept away by swift current. They also rescued two people from a mobile home on North Hinkson Creek Road on Friday morning and assisted others at Providence and Mick Deaver.
Assistant Fire Chief Brad Fraizer said he expects to perform more rescues throughout Friday night, but the number can be reduced if people follow the rules of the road.
"It's important to remind people to avoid roadways that are closed and roadways that are covered by water," he said.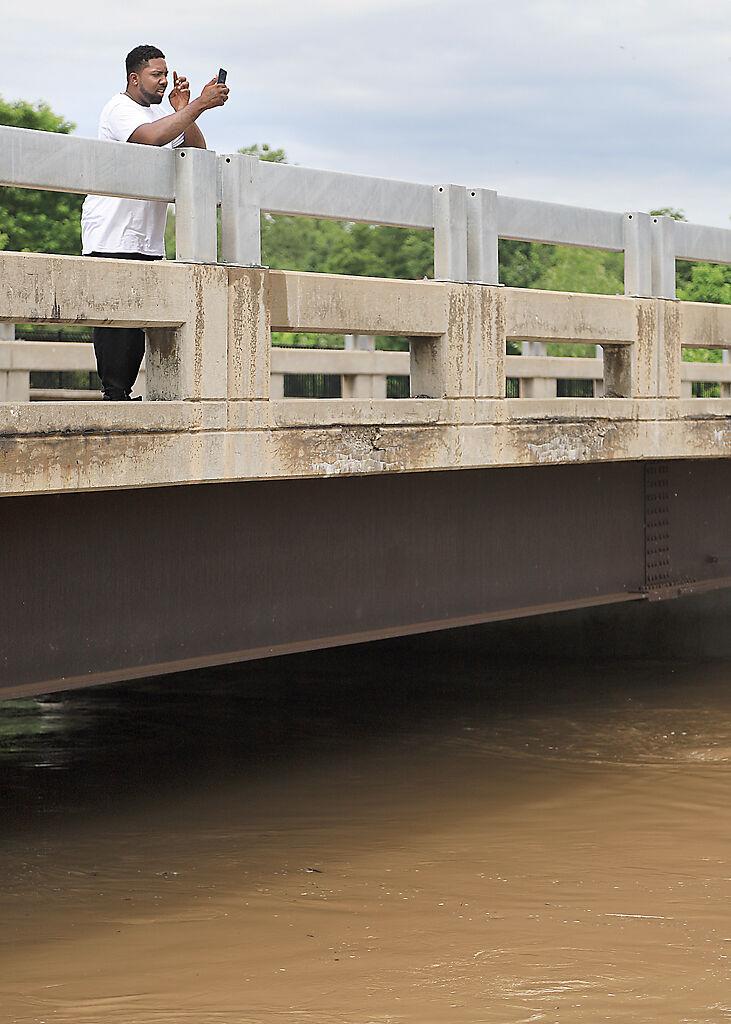 By the time the morning storms subsided, the rainfall already had broken the record precipitation for June 25 of 3 inches that was set in 2003. The National Weather Service had recorded 3.65 inches of rain at Columbia Regional Airport by mid-morning, and meteorologist Jayson Gosselin in a forecast discussion Friday afternoon that another 1 to 1.5 inches was possible Friday night.
The rain resumed shortly after 5 p.m. Friday, when a severe thunderstorm warning was issued for Boone County. The weather service said a severe storm packing 60 mph winds and quarter-size hail was at Easley and moving northwest at 20 mph. More storms continued to rake the county with rain, and the weather service issued a flash flood warning for Boone County at 6:45 p.m. The warning was extended to 12:45 a.m. Travel during this time period is not advised. 
MU's Sanborn Field Weather Station had recorded 6.77 inches of total rainfall between midnight and 7:20 p.m. Friday.
The best chance for severe weather Friday was expected to be between 5 and 11 p.m., Gosselin said, adding that he didn't expect the next round of storms to be as organized as the morning storms.
The weather service was forecasting a 70% chance of showers and thunderstorms Saturday and Sunday, a 60% chance Monday and a 50% chance Tuesday.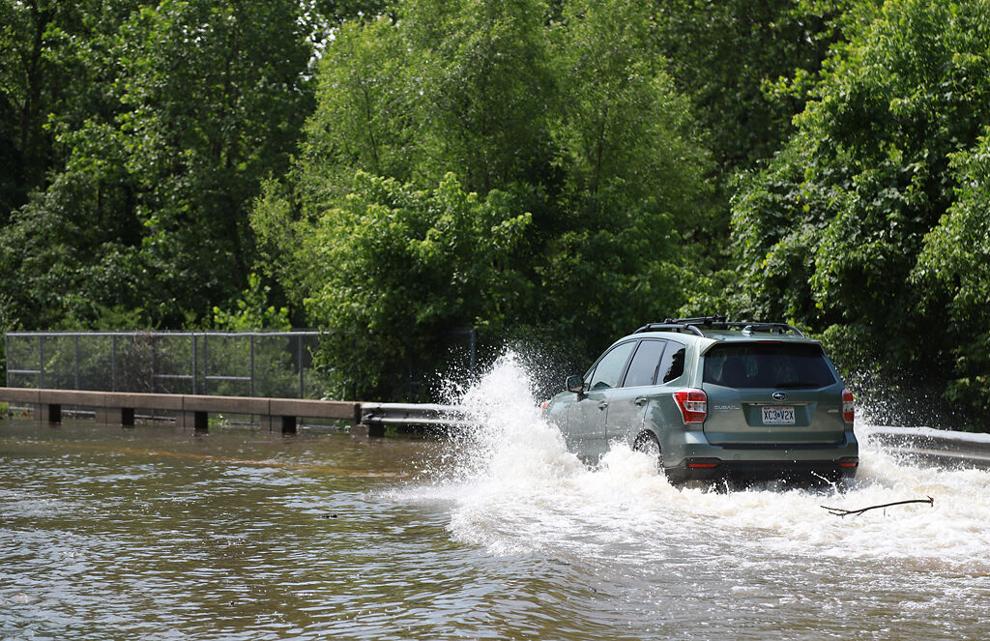 Missourian reporters Anna Watson, Hannah Barczykowski and Joel Boenitz contributed to this story.