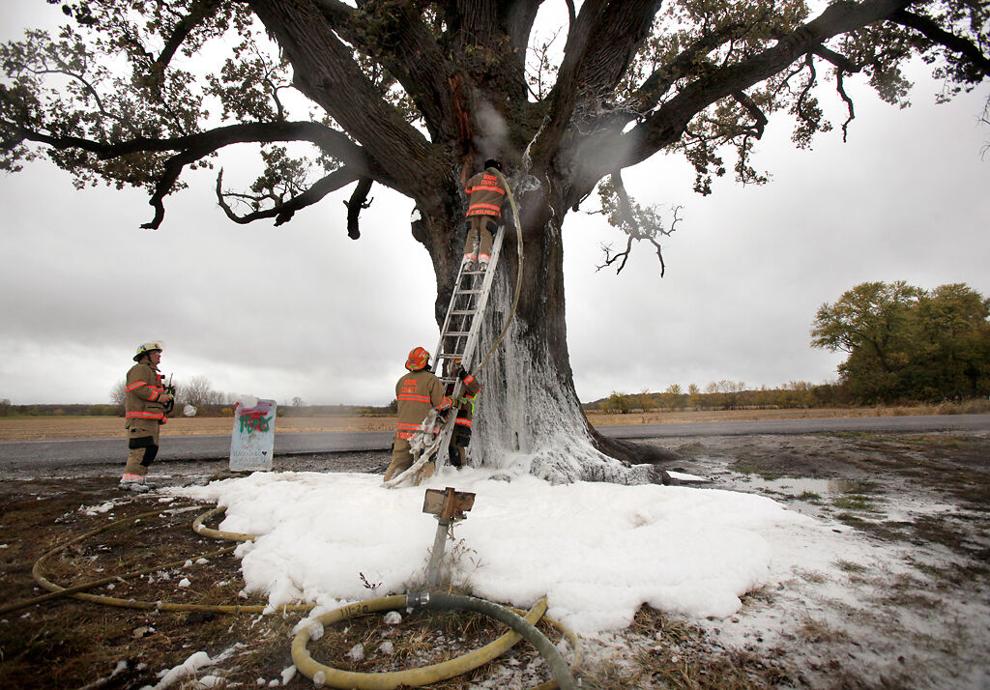 Columbia's beloved bur oak tree was struck by lighting and caught fire Friday morning.
Martina Pounds, a captain at Boone County Fire Protection District, said there was active fire when firefighters arrived on the scene. Lightning reportedly struck the north side of the tree, splintering it. Firefighters from the Fire District worked throughout the morning to put out the fire and stabilize the centuries-old tree.
"They don't know the extent of it yet, how far or how deep it went down," Pounds said. 
"It's hard to extinguish the stuff that's inside the tree," Pounds said. "It just sits there and smolders forever. So they're probably trying to avoid that the whole tree goes and burns and eventually becomes hollow."
According to the National Park Service, the bur oak tree is estimated to be between 350 and 400 years old. Located on Burr Oak Road, the tree is the largest bur oak tree in Missouri. The "big tree" is widely known by locals, alumni and students in Columbia and Boone County.
Pounds said the Fire District also conducted traffic control throughout the morning due to a large amount of people driving by to check on the tree.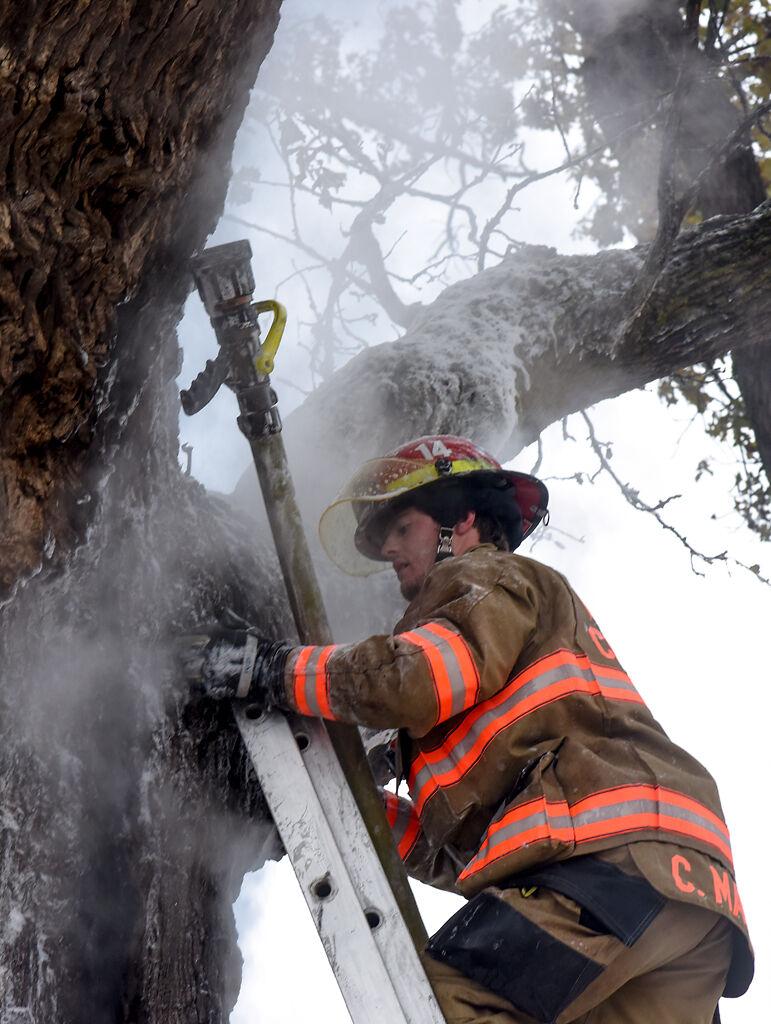 Paul Jackson, a local artist belonging to "The Big Bur Oak" Facebook group, arrived at the scene after his brother from Arizona texted him about the images of the smoking tree. Jackson said he had painted the tree at least 100 times.
Jackson took home a 20-pound chunk of wood that had broken off the tree to turn into art, along with some acorns to plant to turn into the next "big tree."
Jackson said he was feeling sad but hopeful about the tree's survival, adding that "#2020 sucks."