A Columbia artist who agreed to help out at a holiday gathering at Orr Street Studios on Friday night is alleging that two brothers — Zac and Drew Wallace — threatened her physically and used homophobic slurs when she stepped in to manage and, finally, end a party she felt was out of control.
Joy Wilson, who described the events Saturday in a lengthy Facebook post, filed a report with Columbia Police on Tuesday morning. Columbia police Officer Chad Malsy confirmed that police were looking into the incident but said he couldn't talk about an ongoing investigation.
Zac and Drew Wallace, along with Wallace Architects LLC of Columbia, which held the party, didn't return calls Tuesday afternoon. Randy Porter, a manager and senior architect at the firm, said he was at the party but left before the alleged incidents occurred. He referred questions to the company's attorney, Hallie Gibbs.
Gibbs said that no damage had been done to Orr Street Studios and that "feelings got hurt on both sides," referring to Wilson's posts on Facebook denigrating the entire company and urging people not to do business with it.
"Randy (Porter) apologized for the tempers that flared, and that's all there is to it," Gibbs said.
Anne Jacobson, speaking on behalf of Orr Street Studios' board, said the incident had deeply upset board members, who have never dealt with anything like it in the 13 years of Orr Street's existence. She emphasized that the board supported Wilson completely and had responded as quickly as it could.
Jacobson also acknowledged Porter's apology on behalf of the company.
In an interview Tuesday morning, Wilson said she was just looking to pick up some extra cash when she agreed to work for six hours Friday night — the second half of the time that Wallace Architects had reserved for set-up, the party and cleanup.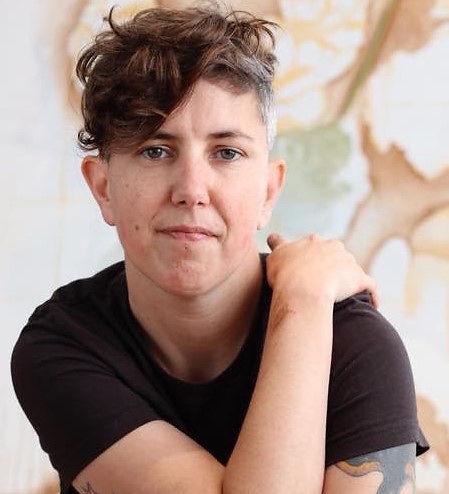 Wilson said that she spent most of the evening painting in her studio, "entertaining people walking through, helping the caterers and helping one of the renters when they needed it with trash bags, extension cords and dimming lights."
The gathering became unruly quickly because of what one bartender and a guest told her was fast and excessive drinking. Wilson said two men tripped near the back of the building "and were already showing signs of inebriation that felt unsafe."
The scene on the dance floor grew wild. At one point, as the DJ was playing Def Leppard's "Pour Some Sugar on Me," a man opened his shirt while another man poured sugar onto his body.
Wilson said at one point a guest grabbed her, pulled her onto the dance floor, dipped her and sang to her.
She asked one of the two female bartenders if she had friends or her husband nearby, and the bartender said that her husband, Stephon Austin, was coming and had agreed to stay near the bar to provide some protection.
"The bar area during this time had about an inch of standing alcohol as guests had begun to knock over and break liquor bottles," Wilson wrote in an email. "There were people PACKED around the bar taking shots and beginning to take over the bar duties personally."
At 10:10 p.m., a subcontractor for the architecture company asked Wilson if she was aware that a bartender had allowed some black people who were not guests of Wallace Architects into the party, alluding to Austin. Wilson told the guest that it was probably time for him to go home, offering to get him a taxi. She said he left peacefully.
By 10:15 p.m., Wilson said she'd realized she was going to have to shut down the party and had texted her partner and Orr Street Studios' event manager Jenn Wiggs to that effect. Meanwhile, she said she was moving extension cords to keep people from tripping.
She said Drew Wallace thought she was harassing his group. When she tried to explain that she was moving cords so no one would trip and suggested he go get some fresh air, he replied: "No need to be an angry dyke about it."
The name-calling escalated when the party was finally shut down around 10:20 p.m., Wilson said, with men yelling homophobic insults at her from the parking lot.
Wilson said that "both Wallace men lunged at me at one point, having to be restrained by everyone nearby, threatening." She said they threatened her physically more than once.
That's the crux of Wilson's police complaint.
But Wilson is also angry at Orr Street Studios and its board — because, she said, she was discouraged by the studios' staff from talking about what happened. And because the board met without her for three hours to discuss what to do about the incident, which Wilson said left the studios "trashed" and a carpet stained.
The $100 deposit won't begin to cover the damage, and Wilson criticized Orr Street for not requiring a credit card damage deposit, having insufficient management on site during parties and for disregarding the impact the incident had on her, artists in their studios and others who felt threatened by the guests, including the bartender's black husband who came in to help.
In an email sent to Orr Street's artists over the weekend, the board said it would consult with an attorney, review the contracts that renters sign and talk to artists who work at the studio. Jacobson also said that Orr Street was a co-complainant with Wilson in her report to Columbia Police.
"We never shut Joy out," Jacobson said, emphasizing that Orr Street Studios' artists are the board's first priority.
She also said that Wilson had "misspoken" in asserting that her concerns were being ignored the next day.
Board member Tootie Burns said: "Needless to say, board members and staff condemn what happened to artist Joy Wilson on Friday."