Howard County School District's lawyers filed a joint motion for dismissal last month of the wrongful death lawsuit against it and four individually accused employees in connection with the suicide of Kenneth Suttner.
Angela Suttner, the mother of the 17-year-old who was a junior at Glasgow High School, filed the suit in July, alleging an inadequate response by the district to the repeated bullying of her son. He took his life in December 2016.
She filed the petition against the school district and Mike Reynolds, superintendent of the school district; Sonya Fuemmeler, assistant superintendent; Stacey Kottman, Glasgow High School principal; and Kyra Yung, former Glasgow Elementary School principal.
The suit describes Suttner as a victim of constant disability-based discrimination who "was repeatedly called derogatory names and put in difficult, abusive, harassing, and humiliating situations" by students and teachers.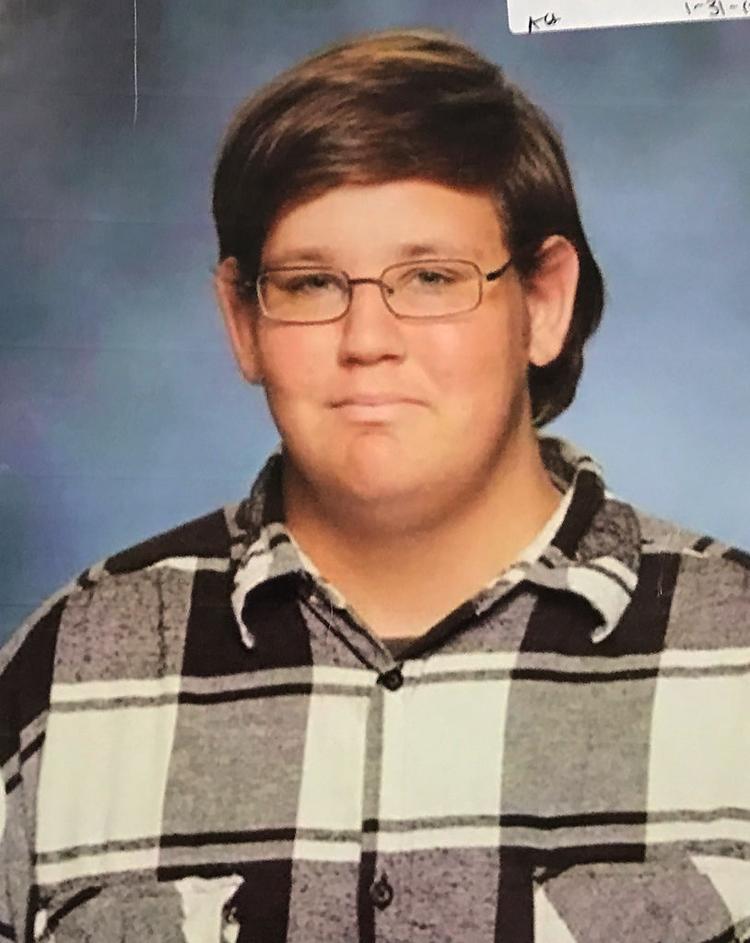 Suttner was born prematurely and as a result was diagnosed with mild hypotonia, dysmorphic facial features, global developmental delay and sound system disorder.
In their motion to dismiss, the defendants claimed that, among other reasons, Angela Suttner's Human Rights Commission complaint was "not timely filed within the 180-day window and failed to name or identify any of the individual District Administrators."
But Suttner's attorneys responded to this in a court filing Wednesday by pointing out Suttner filed a charge of discrimination exactly 180 days after her son's death on June 19, 2017. They also argued that while some of the acts described in the complaint took place before December 2016, Kenny Suttner was bullied nearly every day from second grade until the day he died, so "the act complained of is part of a continuing violation and is an exception to the 180-day time bar."
Tom Mickes, an attorney for the school district, said Wednesday that Kenny Suttner's death was a tragedy, "but the district has a right to defend themselves."
The lawsuit cites several examples of bullying, including an episode in which Suttner's music teacher "told him in front of the class that his speech impediment was the cause of him not having any friends."
His bus driver observed students harassing Suttner and flicking his ears on the school bus, according to the lawsuit. She described knowing when he had a bad day of bullying at school by his demeanor "in that he was sad, sullen and withdrawn."
The lawsuit accuses the school district and its employees of:
Violating ministerial duties.
Discriminating in public accommodations.
Negligently inflicting emotional distress.
Depriving Suttner of his rights.
Violating the Individuals with Disabilities in Education Act.
The lawsuit was originally filed in the 14th Circuit Court of Missouri but was refiled in U.S. District Court, Western District of Missouri, Central Division in August because of the civil rights violations involved.
The lawsuit defines bullying as "someone being repeatedly subjected to abuse over time for the purpose of humiliating, scaring or isolating" and points out the mistake some adults make in equating teasing and bullying.
"Bullying and playful teasing are not the same," the lawsuit states. "Bullying is not simply kids being kids."
Suttner was a frequent victim of harassment throughout his school career. According to the lawsuit, the Howard County School District "had a reputation (as) somewhere he could expect to be bullied." He began to expect this sort of treatment as he experienced it on a near daily basis, the lawsuit alleges.
Among many other allegations, the lawsuit claims that students and teachers frequently discriminated against Suttner with the intent to make him feel "degraded, ostracized or excluded, less important, or unworthy because of (his) physical appearance, socioeconomic status, intelligence and other characteristics."
The Howard County School District and its employees were fully aware of "severe, ongoing, and targeted bullying," yet the district refused to take action against the perpetrators or even acknowledge it was taking place, according to the lawsuit.
Suttner is reportedly not the only victim of abuse within the school district. According to the lawsuit, multiple students and parents have made repeated complaints to the district. When those complaints were ignored, some students transferred to new schools while others sought mental health treatment to combat the harmful effects of persistent bullying.
The lawsuit specifically points to Superintendent Reynolds, stating he "and the School District officials acting under his direction failed to respond adequately (to bullying reports)" and that "such failure was so grossly inadequate it amounted to no action at all."
Another wrongful death lawsuit filed in July claimed the Hallsville R-IV School District ignored reports of bullying that eventually led to the suicide of 13-year-old Rylie Wagner, according to previous Missourian reporting.
According to the Center for Disease Control's National Vital Statistics System, suicide rates in Missouri have steadily risen by over 30 percent since 1999.
Missouri has multiple anti-bullying laws and policies in place meant to protect students from harassment, yet the Suttner lawsuit claims that these laws were deliberately overlooked. As a result of this, Angela Suttner is asking for compensatory damages in excess of $25,000.
Suttner's attorneys did not respond to multiple requests for comment.