What appeared to be well over a thousand people gathered Sunday at the Boone County Courthouse for the Black Lives Matter protest, likely the largest in Columbia since the demonstrations began last week.
Protesters marched through areas including by Douglass Park and near the Sharp End, Columbia's historic black business district.
At one point during the protest, demonstrators knelt for 8 minutes, 46 seconds, the same amount of time a white police officer had his knee on Floyd's neck before he died. They chanted, "Take your knee off my neck!" and "George Floyd! Say his name! Breonna Taylor! Say her name!" They also sang, "Lift Every Voice and Sing," often called the black national anthem.
The protest was one of many happening across the nation and internationally following the death of George Floyd, who died under police restraint on Memorial Day in Minneapolis.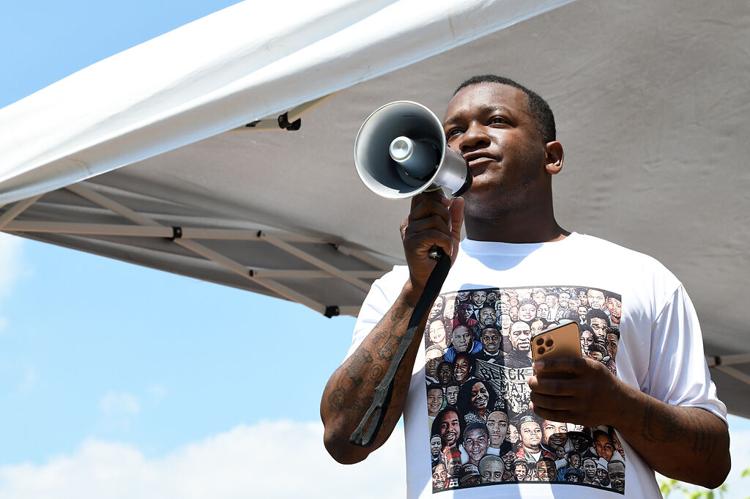 The goal of this protest, organizer Markiez Smith said, was to promote awareness and spur action well after the demonstration ends. He described the turnout as "wonderful."
"People need to be aware of what's going on and what's been going on for many, many years," said Smith, who urged people of all races to speak out about racial injustice.
Tents along the march route supplied water to offset the 90-degree heat and snacks.
Juwan Mahaney, one of the speakers who addressed demonstrators, urged the crowd to call lawmakers and vote. Mahaney, who graduated from MU with a health sciences degree in May, described the U.S. justice system as a "modern day version of Jim Crow" that requires "real, tangible change."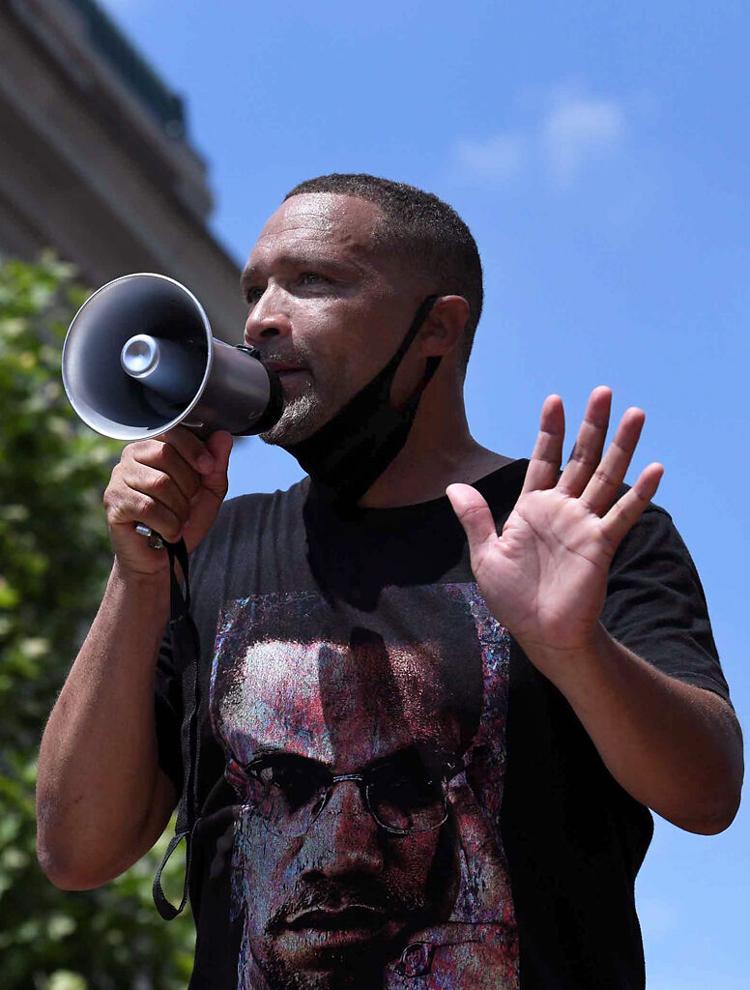 Mataka Askari, Columbia resident and certified peer specialist at Burrell Behavioral Health, spoke about the power of peaceful protest: "The system wasn't born from an emotional outburst of anger; it was born from methodical, calculated, strategic intelligence, and it has been reinforced and maintained for hundreds of years — for centuries — with that same mindset."
"So for us, it's going to take calculated, methodical and strategic thinking in order to start undoing those things that have been in place for 400 years," Askari said.
Analee Shatlain, 24, said she's walked daily from her home off Grindstone Parkway to downtown to protest and show support for black Americans.
"Their lives aren't less important than ours," said Shatlain, whose parents are Hispanic and white. "They should have the same voice we do, so if people aren't going to give them that voice, then we're going to come out here, we're going to protest until they have that voice."
(tncms-inline)1269709327901904898[0](/tncms-inline)