Hunt Avenue in the mid-1940s was a short, quiet street that marked the westernmost part of town. Columbia's population at the time was around 31,000.
Sitting on what was then the outskirts of town, the street was lined with tiny houses that some World War II veterans called home.
The houses, most less than 1,000 square feet, were built in the 1940s and '50s. To put that in perspective, Interstate 70's construction wasn't approved until 1956.
Both the city and its population have since expanded exponentially. The population has grown to around 120,000, and the city's western boundary extends well beyond Columbia Mall, which sits on what used to be farmland.
Just like Columbia, the landscape of Hunt Avenue is changing. It's now considered part of the central city, making its lots desirable to new developers who want to build homes in a location near schools, the mall, the Activities and Recreation Center, I-70 and downtown.
John Amick has been renting a 720-square-foot house on Hunt Avenue for the last 3½ years. He said that he and his wife like the size of the house and that it helps the them live with less. The property also has a big yard that's good for their dog.
While the old houses have a half- century worth of charm, some also have decades worth of damage. Several homes along the street have been demolished, and more will be soon.
Columbia dentist Fred Christman is the developer who had four of the old, dilapidated houses demolished. He said some had been vacant for years.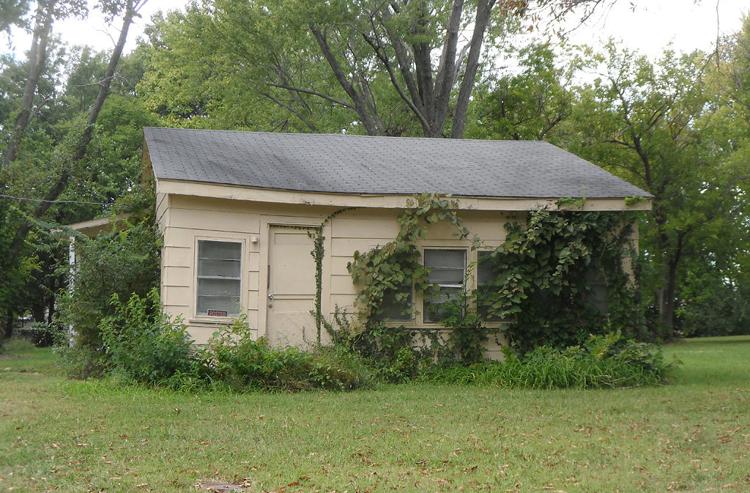 "We just had to tear them up and haul them out," Christman said. He hopes to replace them with energy-efficient rental housing.
About 10 years ago, the city helped make Hunt Avenue more appealing by rebuilding and widening the street, adding curbs and gutters, and installing a sidewalk. With new construction and old demolition, the street's appearance continues to change.
Amick said the land was "waiting to be developed," but he worries about how that development will progress.
Big developers often craft neighborhoods with homes that look a lot alike. Christman, however, said individuality is key to his plans for Hunt Avenue. He owns seven properties on the block and said he's interested in acquiring more.
Christman said each of the homes he builds will look different from the others. As part of that effort, he's asking a friend's 8-year-old daughter to choose the roof colors.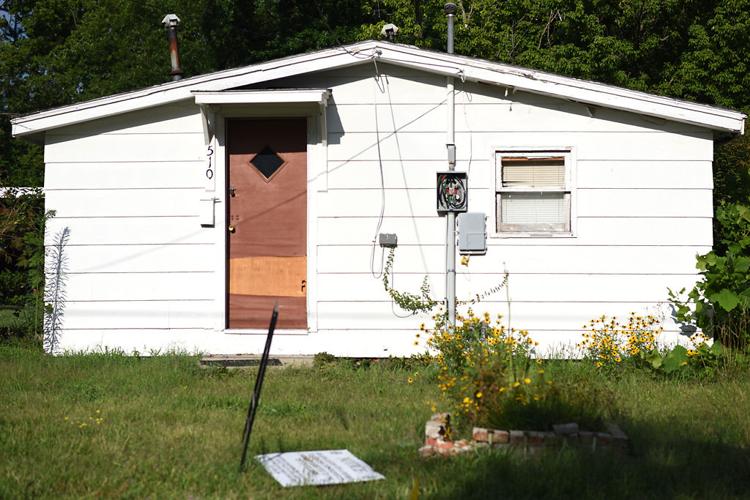 Although the existing houses on Hunt Avenue are old, they have a quirky charm. Some still manage to catch the eye with their pastel siding and tiny proportions.
"I don't think you can build a house that small anymore (in Columbia)," Amick said.
Christman doesn't plan to try. He said his homes would have two or three bedrooms.
Lots along Hunt are zoned R-1 for single-family residences. A developer wanting to build anything else would have to persuade the City Council to rezone the property.
Christman said he doesn't have solid details about the houses he'll build, except that they'll be energy efficient. Although his plans are still in the early stages, he would like the houses to run mostly on electricity.
The idea of energy efficiency clicked in his head when friends were commiserating over utility bills as high as $300 or $400, which totaled more than half their rent. He wants Hunt Avenue to become an efficient little community.
He said he is working with the city on details and is considering installing solar panels on the houses.
"I want someone to be proud to live there," he said.