Three years ago, Brittany Fatoma and her husband, Amos, came to Columbia as So Amazing Life Today fellows under the leadership of Ty-Ron Douglas, who was developing the SALT City Church and its urban mission.
Douglas told the couple that the community development work they were doing in Kansas City could be done in Columbia — but with greater impact. He also suggested Fatoma could pursue a doctorate in education at MU, which was something she wanted.
Back in Kansas City, Fatoma was heavily involved in the community surrounding the school where she taught and in her church. But she wasn't leading any organizations.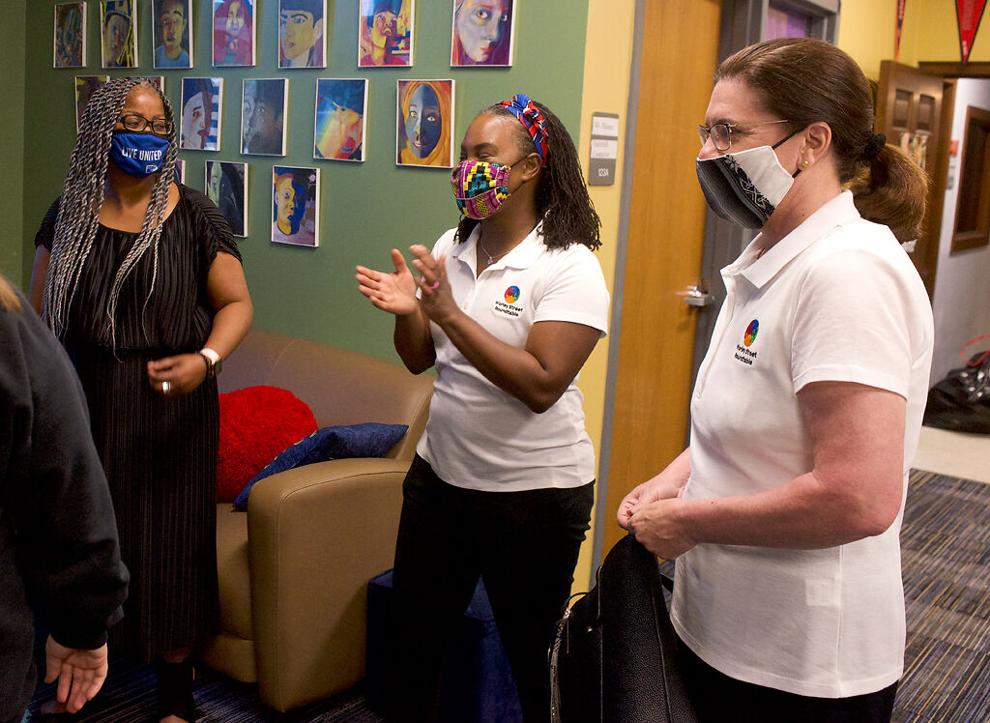 Once she got to Columbia, though, Fatoma realized there were opportunities for her to lead.
"I began to really get in the room with people that made decisions or (were) willing to do work to change the decisions that were being made," she said. "That definitely increased my activism."
Fatoma has put down roots in Columbia, engaging with people and groups to create a safe, equitable space for everyone, especially Black and brown people.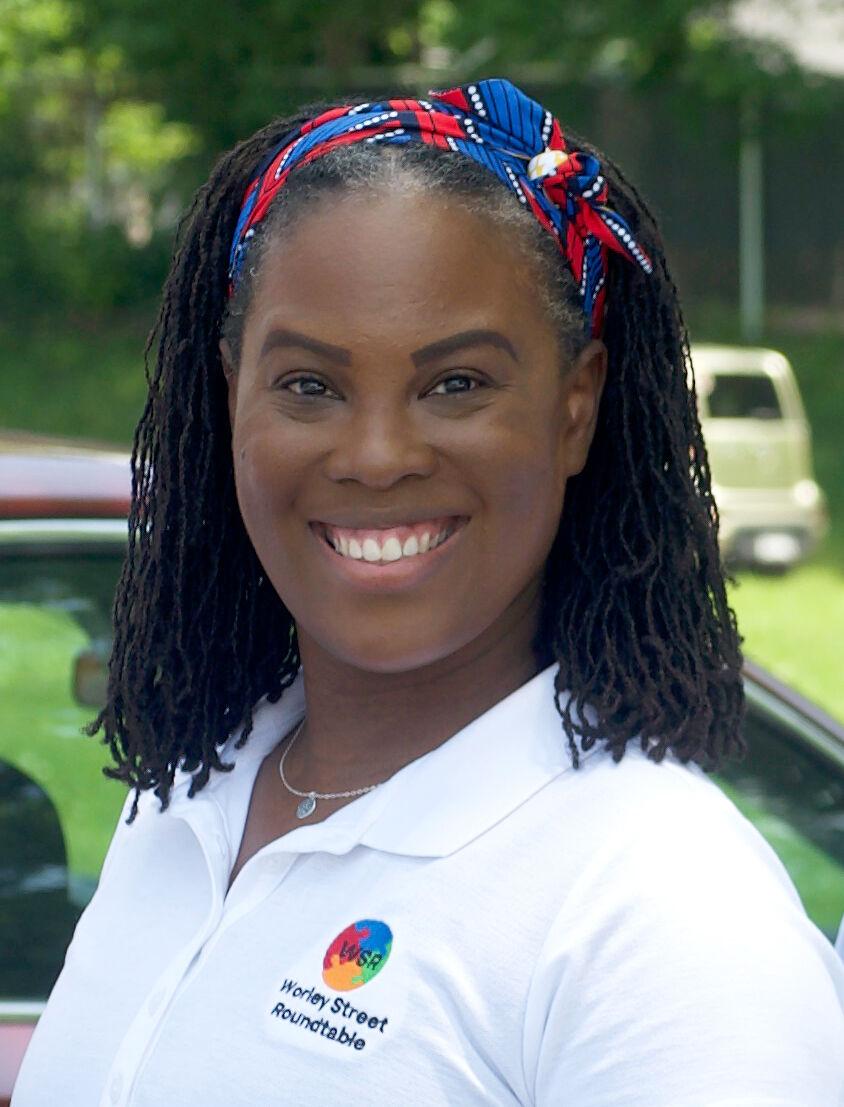 She is executive director of the Worley Street Roundtable, an educational advocacy organization, and the founder and executive director of the "I See You" Teachers of Color Support Network. She is working toward a doctorate in Education Leadership & Policy Analysis in the MU College of Education.
This year, she was named Graduate Student Leader of the Year through the College of Education at MU and was tapped as an honor tap for LSV secret honor society.
Fatoma, 33, and her husband have a daughter, 17-month-old Ava.
"I think she's a connector. She is someone who connects people. She is a person who is curious about every person she interacts with," said Douglas, associate athletic director for Diversity, Equity, Inclusion & Belonging at the University of California, Berkeley, and formerly with MU's College of Education.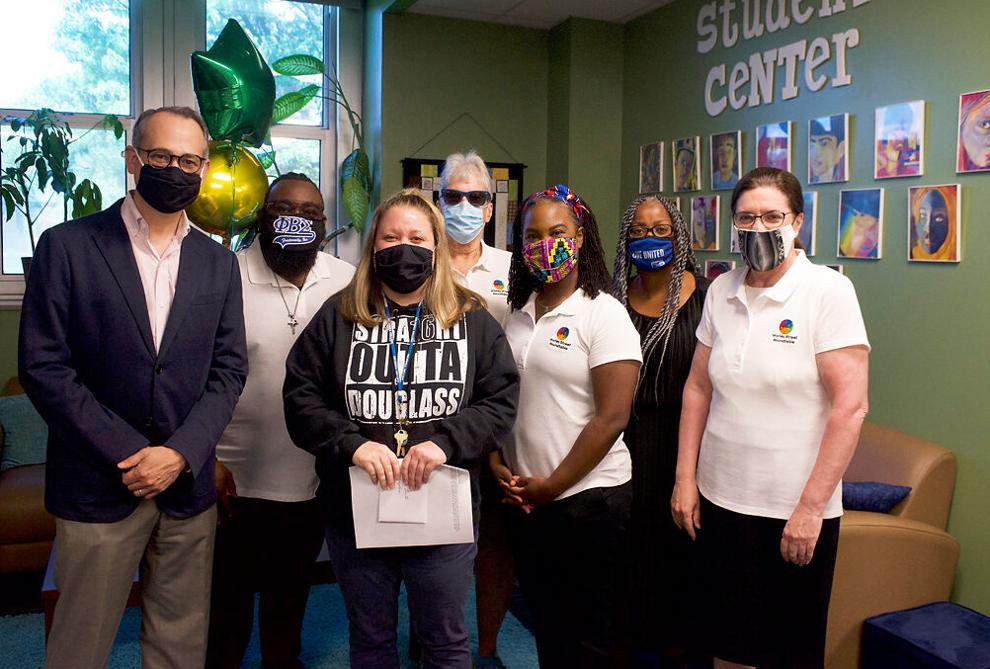 She "finds ways to leverage her seat at the table for the better of those who may not even know that the table exists," Douglas said.
*Fatoma took the lead of the grassroots Worley Street Roundtable, which was founded by Verna Laboy, in September 2019. The previous director, Adrian Clifton, laid the foundation of advocacy for students of color and helping parents find their voices in working with their children's schools. Fatoma wants to build on that and make the group even more effective.
She wants to broaden the group's focus beyond educational issues to community-wide ones. The challenges faced by students of color aren't confined to the classroom, and Fatoma believes they won't go away unless changes are made to the way police act toward people of color in Columbia.
Fatoma helped create the roundtable's "I See You" Teachers of Color Support Network initiative in February 2020. The program seeks to recruit and retain teachers of color in Columbia. The network includes not only teachers but school counselors, home-school coordinators, teacher assistants, secretaries and administrators.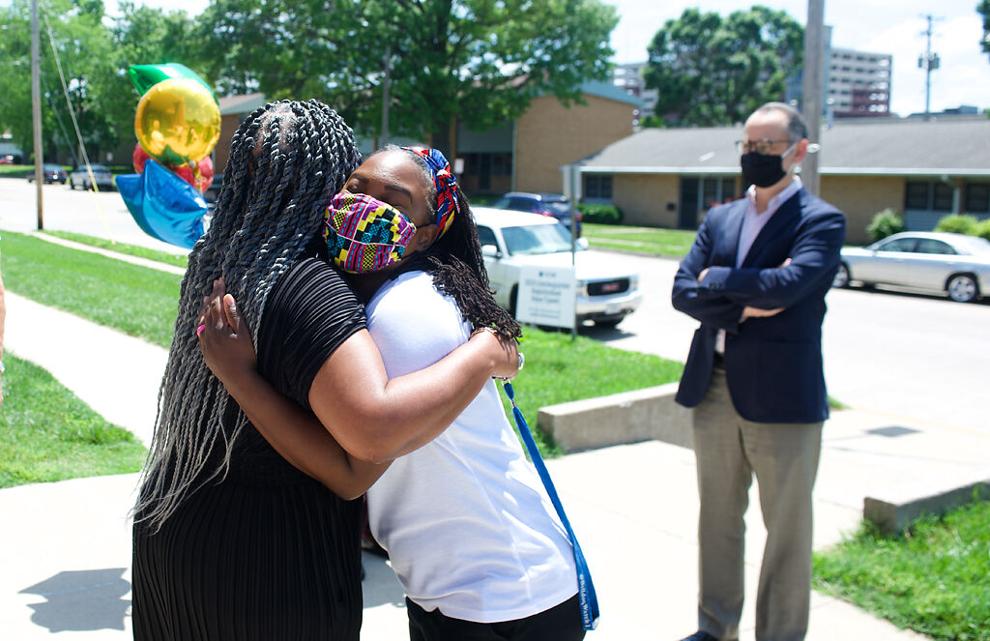 Through the roundtable, Fatoma interacts with a range of people and is presented with new challenges every day. Doris Littrell, the group's treasurer, said that because Fatoma is so young, it's fun to watch her grow. "She's been very positive and assertive about making sure that Worley Street works with other organizations," Littrell said.
Even though Fatoma has been working hard to improve the communities of Columbia, there is still a lot of work in front of her.
"I've come to the realization that the work I'm doing is encouraging people to change their mindset. And changing your mindset is by far one of the hardest things you can ever do in life," Fatoma said.
"So, this idea that it's going to change overnight is unrealistic," she said. "But if I can encourage, motivate, even push someone to say, 'Hmm, that doesn't feel right,' that has to be enough."