The popular lunch spot Ingredient True Eatery has closed its doors permanently.
Owner Barry Ogden, who lives in the Kansas City area, could not be reached to talk about the reasons he shut down the business. But John Ott, who owns the building at 304 S. Ninth St., where the restaurant had operated since 2008, confirmed it was closed.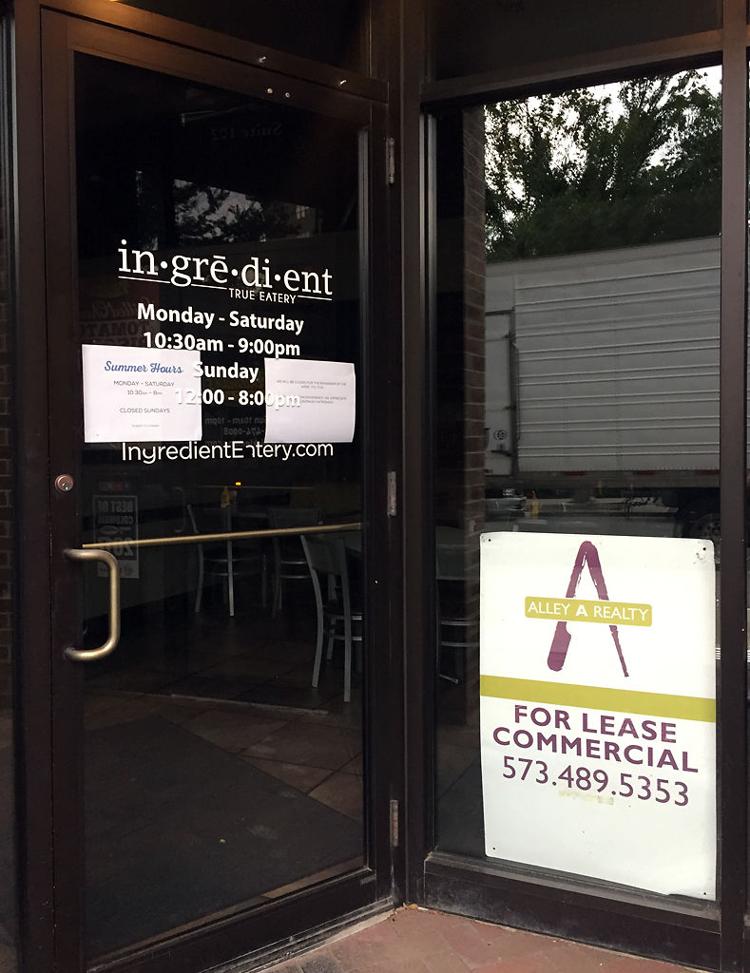 Ott said the owner had lost interest in the business and had not been involved in its day-to-day operations for some time. 
He said that he posted the for-lease sign in its window mid-week and that he thought Ogden would be happy to sell the business concept and the equipment, if there were an interested buyer.
Ott said he didn't think it was true as rumored that Ingredient's employees had not been paid in the final weeks it was open.
When Ingredient opened in 2008, one of its owners was Steve Kern, also of Kansas City, and it was the third restaurant of its kind — a casual salad-focused place that also had an array of burgers and other sandwiches.