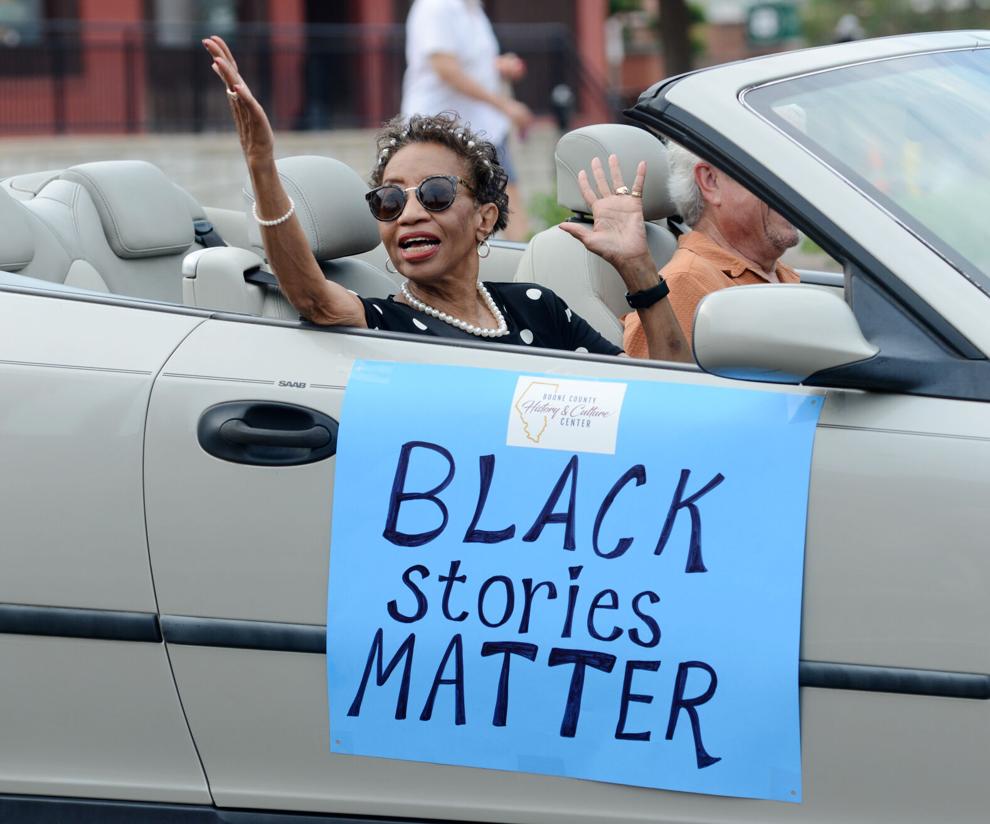 A tour group followed guide Annelle Whitt to the yard outside St. Paul's African Methodist Episcopal Church. The learners congregated around a marker that designated the area as part of the African-American Heritage Trail. Whitt, the district coordinator for Columbia Public Schools, led the Juneteenth tour Saturday and educated a group of about 70 people on African-American history in Columbia.
Whitt and members of the crowd began to sing a song they know from church, with the melody accompanied by clapping and a slight breeze in the midday heat.
"Woke up in the morning with my mind—"

The Columbia Juneteenth celebration included a parade, a tour of the African-American Heritage Trail and a block party at Douglass Park. The tour visited markers of African-American history in the city and educated about different areas and their significance to Black history.
"It just made my heart happy," Whitt said. "With all the stuff that's going on in the world, this just let me know today we're gonna be all right."
"There's more of us that want to be together than don't, so it made my heart happy," Whitt continued.
This Juneteenth was the first that was recognized as an official federal holiday after President Joe Biden signed legislation Thursday. June 19, 1865, was the day that enslaved people in Galveston, Texas, learned about their freedom.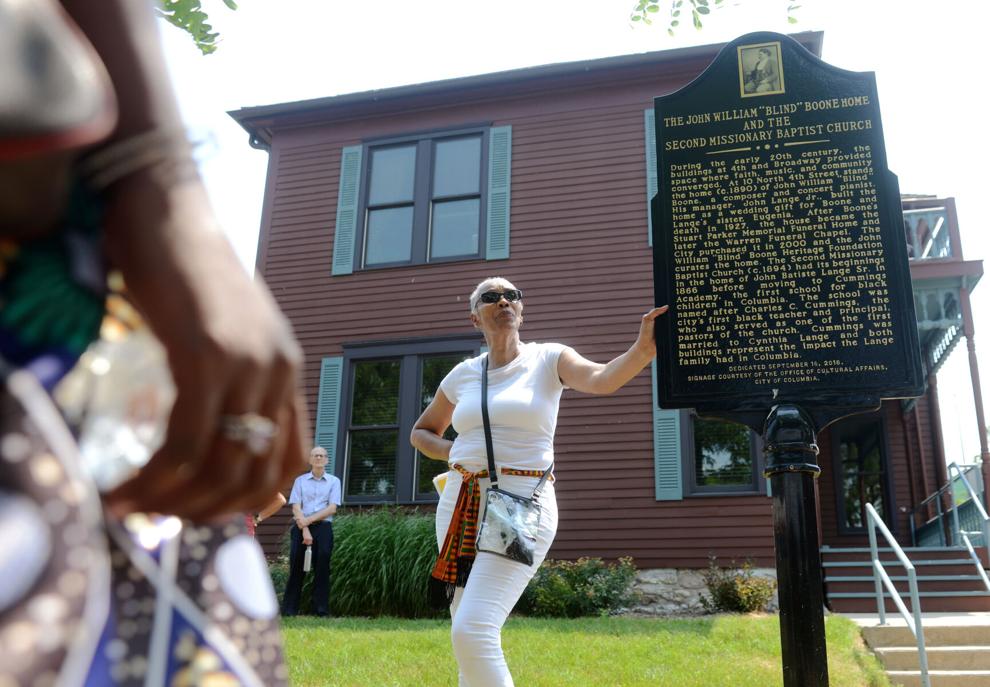 "It's personal for me because it's recognition of me and my culture," said LaKeysha Swanson of the Columbia Center for Urban Agriculture. "I'm just glad they finally got around to it."
The first Juneteenth was celebrated in Galveston in 1865, more than two years after the Emancipation Proclamation and about two months after the end of the Civil War. Gen. Gordon Granger arrived in the city and announced that the war was over and enforced President Abraham Lincoln's proclamation, freeing the enslaved people in the area.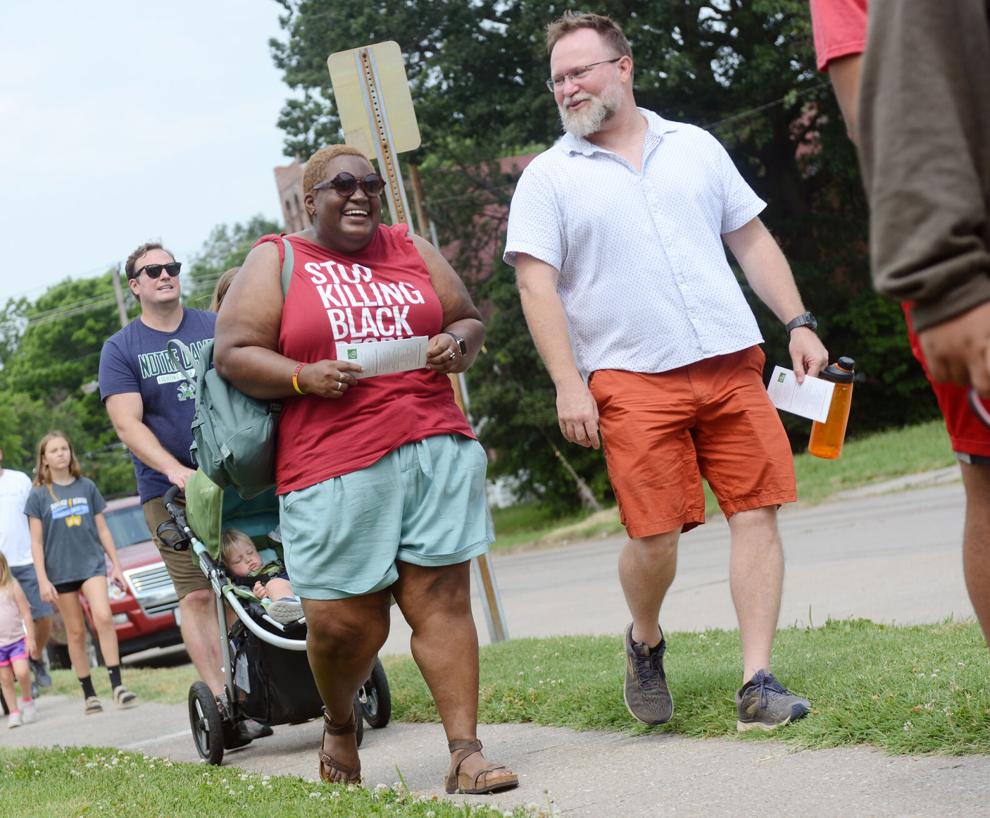 "I don't think I've had an opportunity to really sit down and internalize it, to know what it really means, what is the real significance, not only to myself but to us as a people," Whitt said. "This is the day we were actually free."
"Well, in the quotes 'free,'" she continued. The day is to recognize and acknowledge the legitimate date, that it took two years for folks in Texas to know they had been freed, and to recognize there had been an injustice, Whitt said.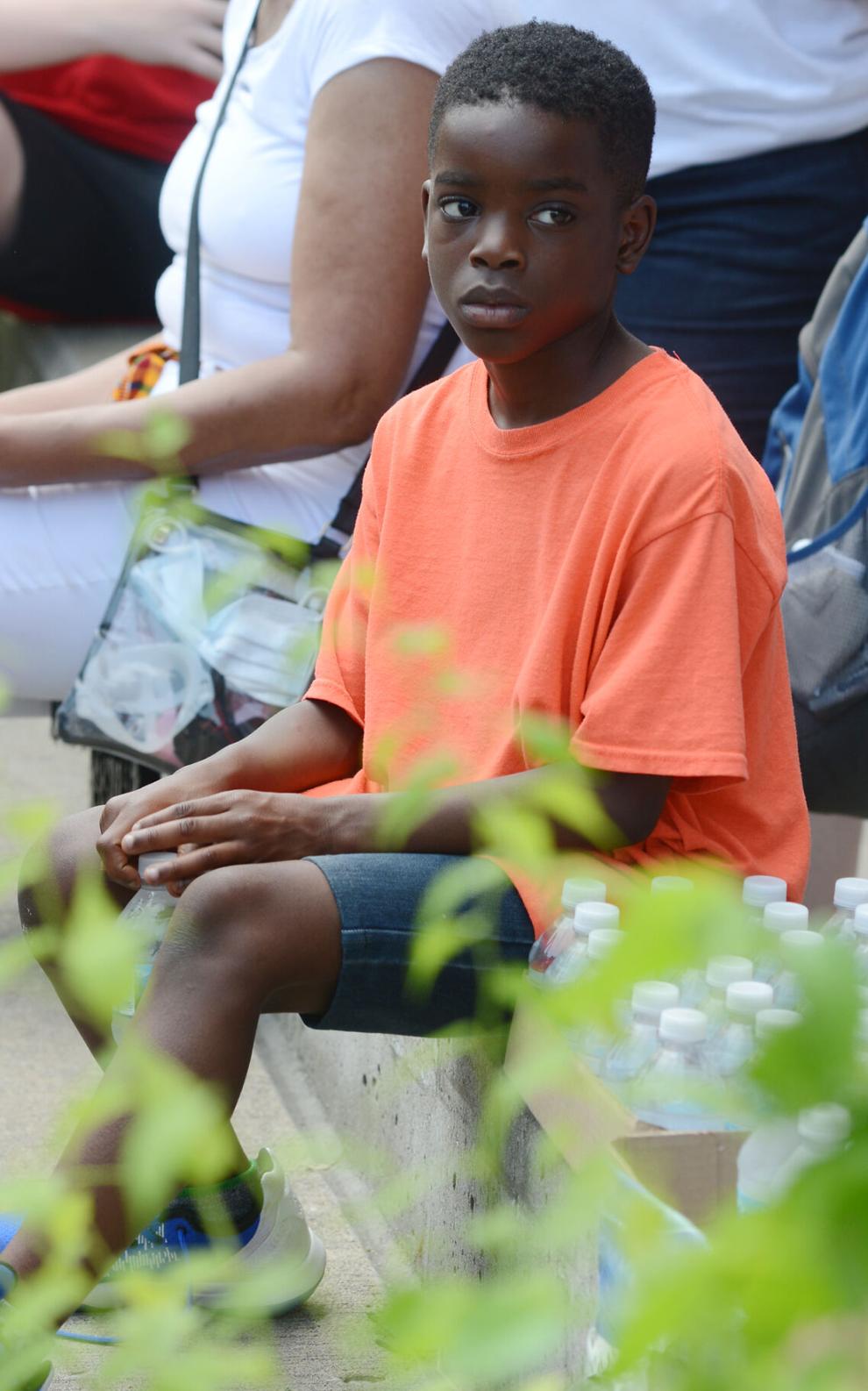 The historical context in which Juneteenth is celebrated was ever-present throughout the day. Stephen Graves, the director of undergraduate studies for the MU Department of Black Studies, said there is still a lot of progress that needs to be made. In an address to the people at Douglass Park, he made note of the struggle against police brutality that has been protested for decades. There was still work to be done in terms of racial equality, Graves said.
"I don't want to knock the importance of the jubilee and the celebration — it is good," Graves said in an interview. "But it should come with the remembrance of the price that was paid for this party, the price that was made for us to celebrate."
"We got to have something worth celebrating," he continued.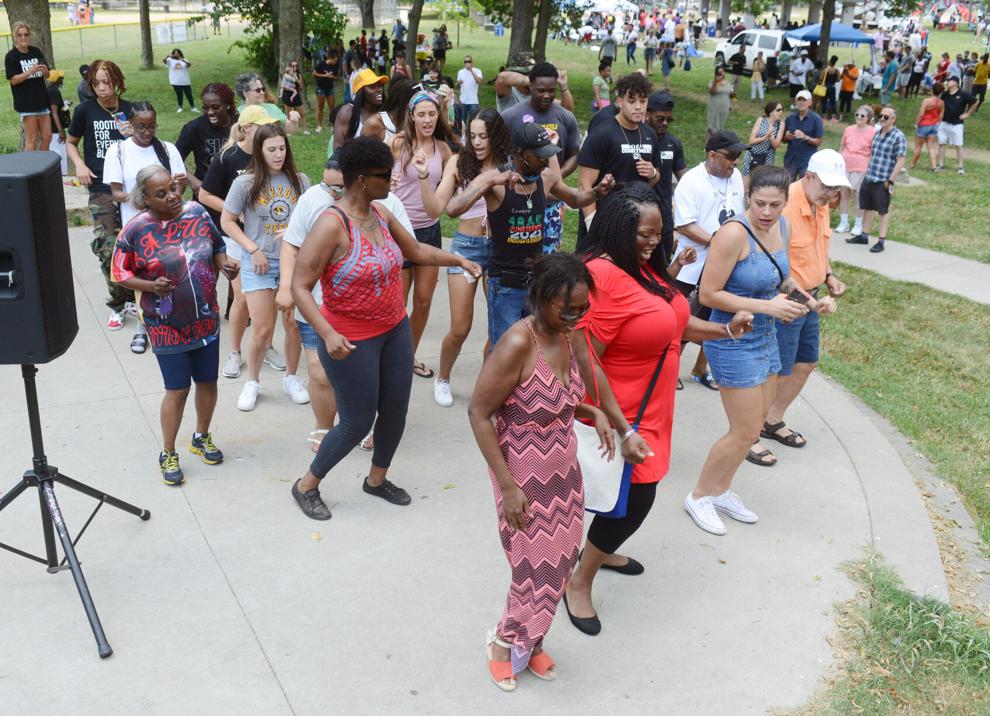 Graves wasn't alone in feeling that progress is still needed. Whitt said in addition to the federal recognition of Juneteenth as a holiday, there still needs to be large-scale changes throughout many aspects of life in the U.S., including voting rights and the call for a living wage.
"I'm happy that it's a federal holiday, but it's not going to mean anything if we don't make systemic changes in this country," Whitt said. "It recognizes more of an adjustment, but it's not going to mean anything if we don't deal with the systemic issues in our country."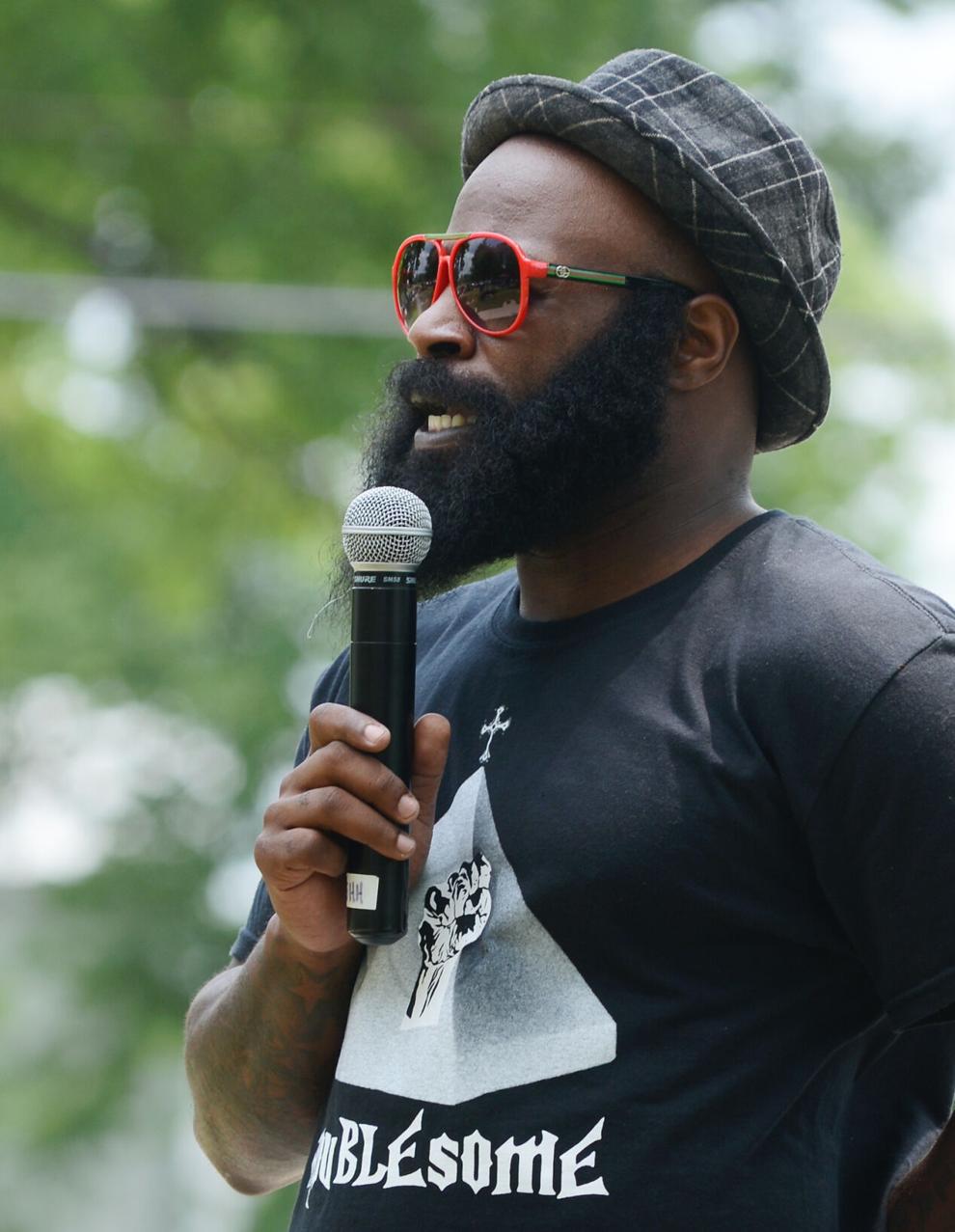 Many people from the Columbia area laughed and chatted throughout the day at Douglass Park. People celebrated the first federally recognized Juneteenth holiday with music, dancing, food and a variety of activities and games.
"This is just a wonderful day today," Whitt said. "To look out and see ... folks of all rainbows and that we were trying to learn about each other, and I didn't feel like I had to censor what I said or how I said it, and knowing that everybody knew I was coming from a place of love — that's rare that that happens to me as a Black woman."
"It just warmed my heart today," she continued. "I think we're gonna be alright as a country. I really do."