COLUMBIA — Carhops at Mugs Up darted around a packed parking lot on a recent Monday, bringing their patrons original "zip" burgers, fresh chili and home-brewed root beer. That was true when the drive-in opened in 1955 and, 60 years later, it's still true.
Ray Kewley bought the Columbia Mugs Up on July 2, 1955  At the time, it was one in a chain of 60. Today, only Columbia's edition remains, along with Ray's original recipes — and his family name. Ray managed the restaurant for decades before passing the reins to son Larry Kewley and his wife, Kay. Today, Kay and Larry's son, Brandon, holds the same position his grandfather took on six decades ago. Brandon took the position in the mid-1990s. 
In its early days, the restaurant was on the south side of Business Loop 70 near the Parkade Boulevard intersection, where JJ's Diner stands today. The road was known then as just "The Loop" and it became so busy that to protect the carhops from traffic, Ray moved the restaurant — the entire original building — to its current location, 603 Orange St., just south of JJ's, in 1969. The small drive-in stands in the middle of a blacktop lot, but the tucked-away location doesn't stop the same people who came in for zips and root beer decades ago from doing the same today. 
"We have a really strong fan base here," Brandon said.
Brandon was 12 when learned how to make the signature root beer, and as a teen he manned the register and started carhopping with guidance from his mother. It wasn't until his 20s, Brandon said, that his father taught him the family chili recipe. Today, he prepares nearly all of the food for the restaurant.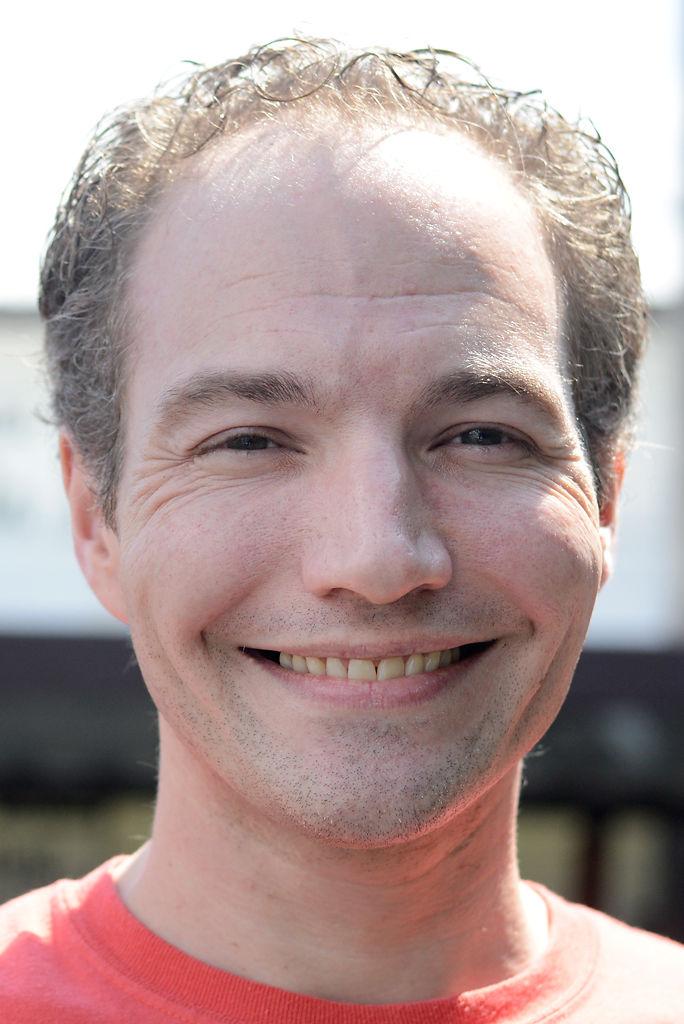 Even before he was old enough to work, Brandon spent much of his time at the drive-in. His mother, Kay, would take him into the kitchen in the evenings, Brandon recalled, give him a hot dog or a pickle bucket to eat and let him watch the customers come and go. His mother and grandfather were particularly close, Brandon said. 
"They were really funny together," Brandon said. "She was like his straight man, and he was like the goofball."
Over 60 years, little has changed. The original building remains, as do the recipes that were once scrawled out in Ray's handwriting all over the restaurant. Brandon has committed those recipes to memory. Credit cards are still an alien technology; only cash and local checks are accepted. Mugs Up still does not advertise, but word of mouth and loyal customers have kept the Columbia icon afloat, even through the recession of 2008, which caused business to drop off for a stretch of time.
"We were worried we would be next, but we kind of just pulled through," Brandon said. "I don't know if it's luck or just the loyalty of our customer, but we have a really strong family here."
That family is bigger than just the Kewleys. 
Several of the Mugs Up carhops have worked there for decades. Brandon, like his grandfather, thinks of the carhops as family. One carhop, Kelly Bias, has been there since Brandon was a kid. Now, she runs the lot — essentially, she's the head carhop — and her three daughters have been brought into the business as well. Her daughter Stephanie Pollock is Brandon's assistant manager. 
"I feel like these girls that work here are my kids," Brandon said. "I feel like I've watched them grow up."
One of the only things that has changed is the addition of fries to the menu. Until the 1980s, fries were nowhere to be found. Brandon uses a rice oil to cook his fries, as a "healthier way to fry potatoes." To make the classic zips, the meat is boiled and the grease and oil drained away. 
Brandon said he is most proud of how the restaurant connects with customers. One day when Mugs Up was short-staffed, Brandon had to help carhop again to keep things moving. He recognized a customer from when he was younger and said he knew what the man wanted before he made his order. Brandon remembered right.
The third-generation manager is proud to be part of a family atmosphere where people "don't dread coming into work."
"People know that they'll have a good time even if we are busy," he said. "They know they're coming somewhere where we are all happy to be here and we all enjoy each other's company."
These days, Branson's biological family doesn't play as a big a role as they used to. Ray died in 2005. Kay still runs the books and occasionally comes into the restaurant, but getting there has become difficult with age, Brandon said. His father, Larry, helps Brandon open the store each morning.  
"This place was his life," Brandon said of his grandfather. "His spirit really looms over this place."