In a move scheduled to coincide with the 50th anniversary of the moon landing, the Daniel Boone Regional Library District started allowing adults to check out telescopes last month.
As of last week, the 10 new telescopes had been checked out 22 times, according to librarian Greg Reeves. 
The telescopes, which cost $200 each, were chosen for their affordability and usability.
"We wanted one that was relatively low-cost but also good enough to use to do some quality stargazing," Reeves said.
Reeves said that if the telescopes become more popular, they will probably buy more.
"We try to have one item for every three holds," Reeves said. "So if there were 33 holds, we'd probably buy one more telescope."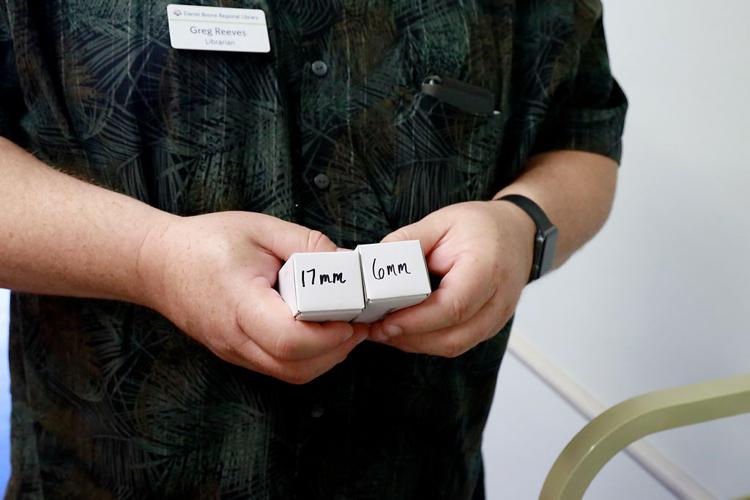 The telescopes can be checked out for just a week so that more people can have the opportunity to use them.
"They have got instructions in there, and they also have a little star chart in there, and then you can kind of orient to see what the night sky should look like," Reeves said.
He said the library limited the checkouts to those 18 and older because it wants an adult to be present to work with kids using them.
Mitzi St. John, public relations manager for the library, said the library has considered buying telescopes for several years.
"We timed the introduction to coincide with the 50th anniversary of the lunar landing, this year's Summer Reading theme of 'A Universe of Stories' and during our spring-fall program called 'Party With the Stars,'" St. John said in an email.
St. John said the telescopes have been distributed at each of the library's locations in Ashland, Columbia, Fulton and Holts Summit, as well as its mobile library.
Reeves said the program has been a hit so far.
"All in all, it's going really well, people seem to really like it, and it gives people a chance to try one out to see if some people are interested in getting one for themselves," Reeves said. 
Funding for the telescopes came from the library's general materials budget. 
Supervising editor is Tom Coulter.