Alex Selig was sitting on a lifeguard stand Wednesday at Albert-Oakland Family Aquatic Center, the first of Columbia's outdoor public pools to open for the summer. She had been on the job for only about 10 minutes when a cry for help came from the blue water below.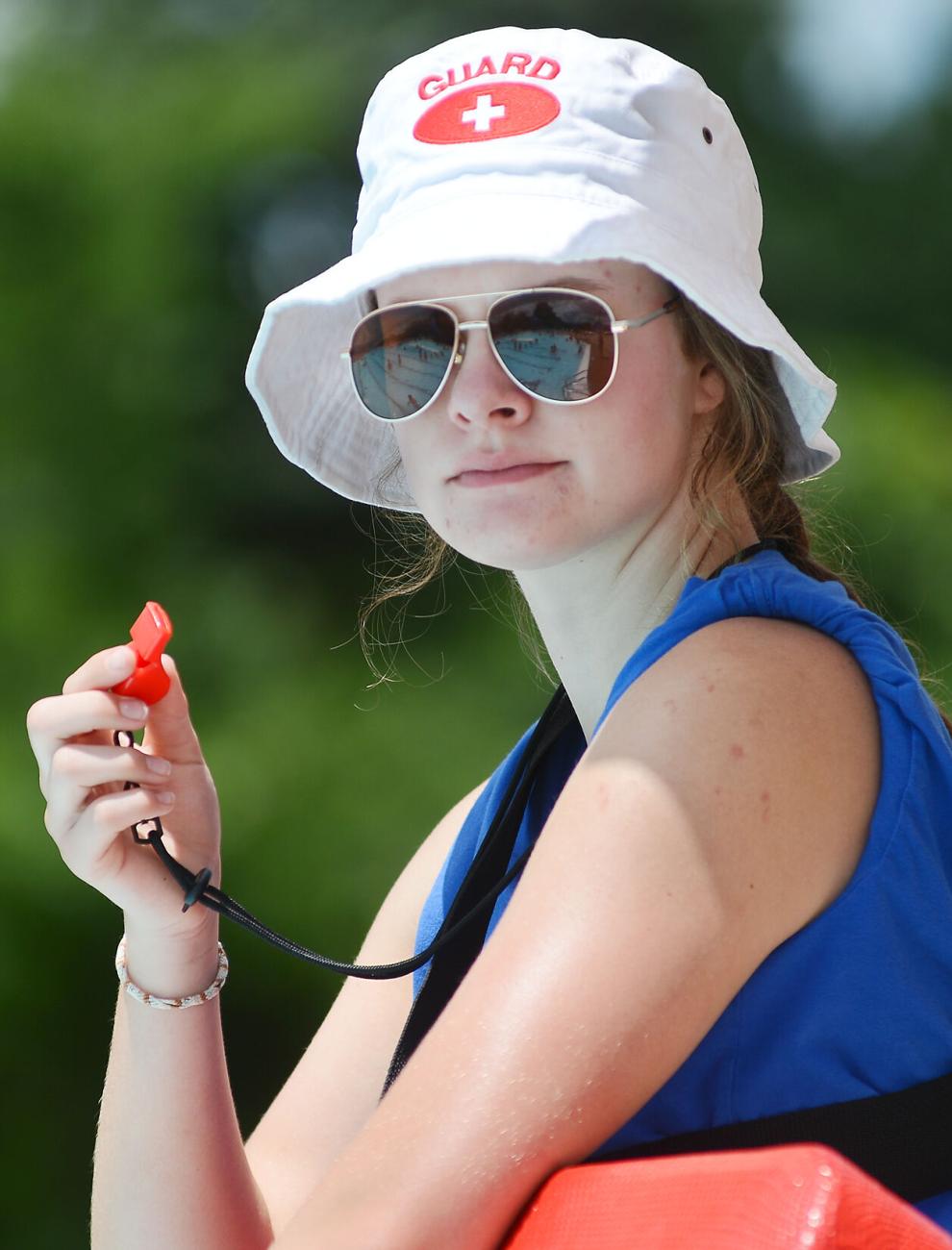 Still wearing her clothes over her swimsuit, Selig blew her whistle and jumped in, pulling the 10-year-old boy from the pool and ending the emergency. The boy was fine. He just hadn't realized the bottom of the pool deepened rapidly, and he suddenly found himself in over his head.
Selig calmly got back on her stand to finish her rotation.
"You have to be well-trained to work at Oakland," McKenna Asmus, who has been a lifeguard at Albert-Oakland for four years, said. "We do mannequin drops twice a day to be ready."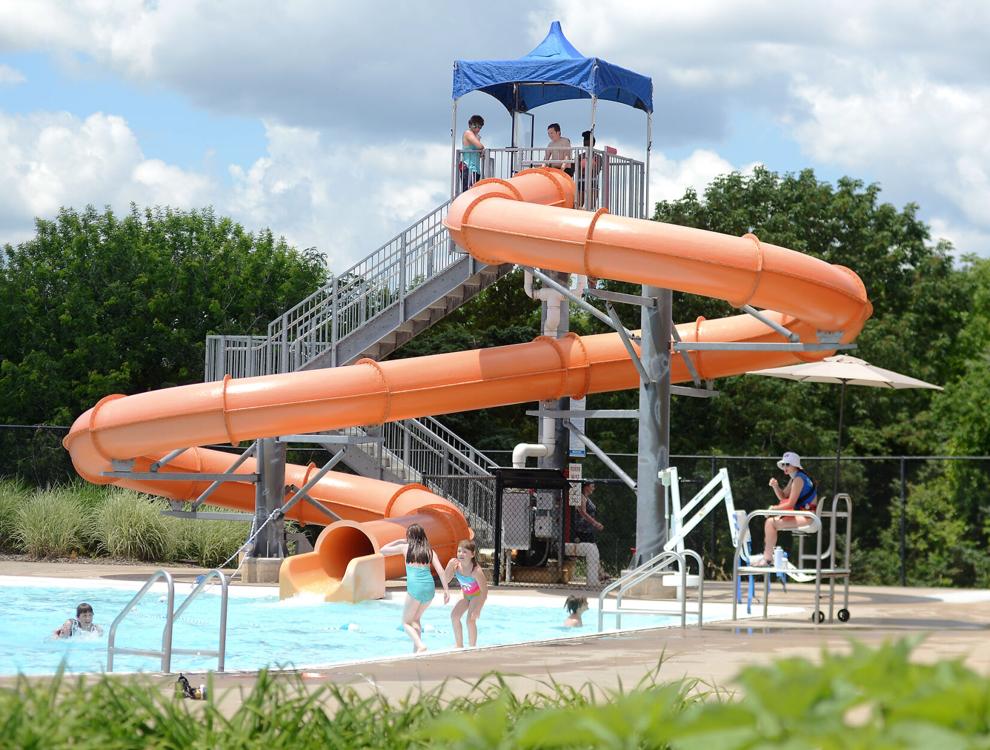 Columbia has three public outdoor pools as well as Twin Lakes Recreation Area. As of this week, the city plans to open only Albert-Oakland and the Douglass Family Aquatic Center this summer.
The reason? Not enough lifeguards. The number of lifeguards working for the Parks and Recreation Department is at an eight-year low, Director Mike Griggs said.
The lifeguard shortage has become a challenge across the country. Reasons include a backlog in training and certification sessions because of the COVID-19 pandemic and an overall decline in interest in the job, according to the American Lifeguard Association.
Locally, wages appear to be a factor. The city pays minimum wage, $10.30 an hour, Griggs said. Although he declined to name pay as the problem, he did say that Columbia's many private pools can offer more.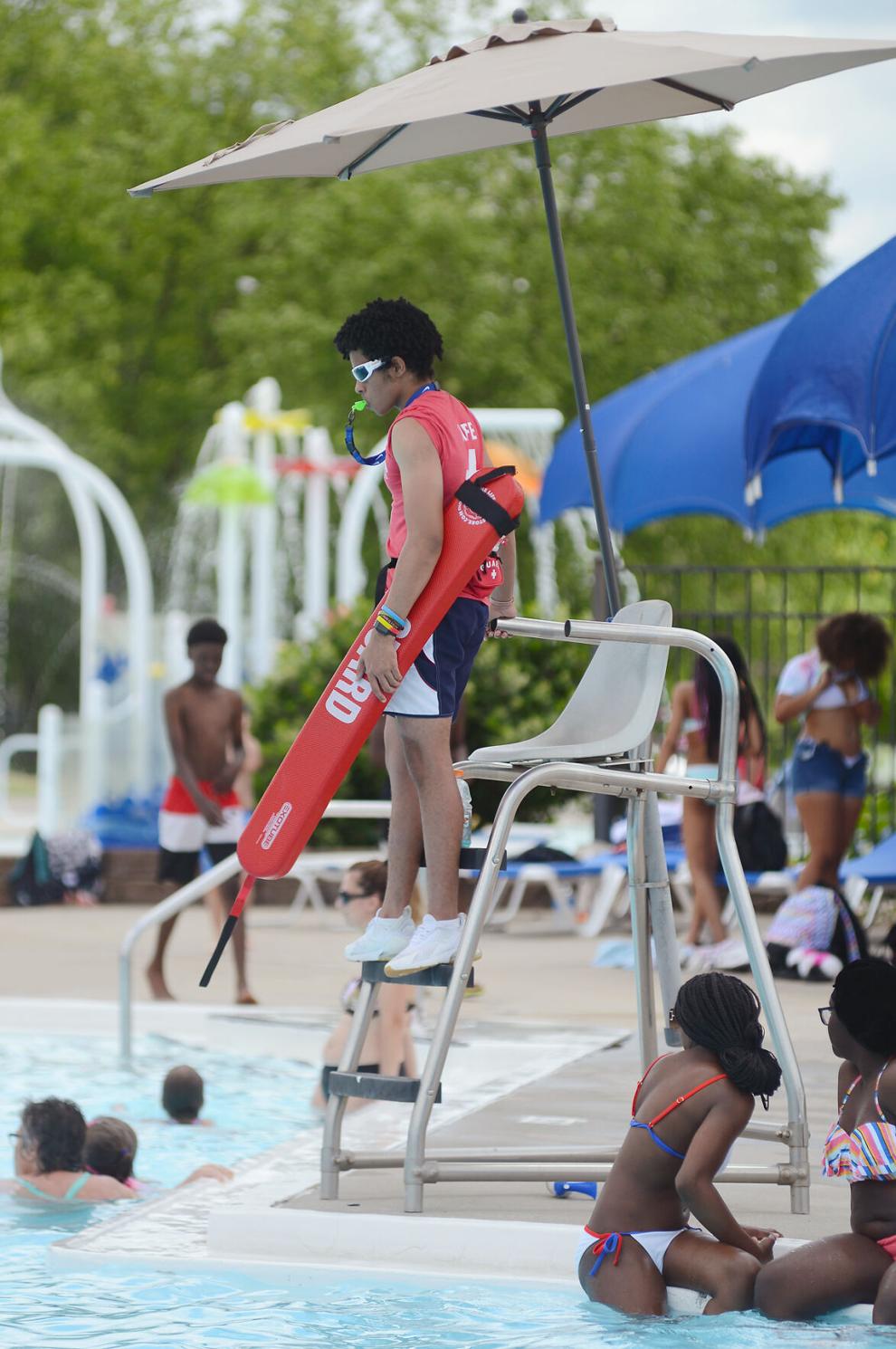 Selig lifeguarded for three years in north Chicago before coming to Columbia to attend MU. She said she makes less lifeguarding in Columbia. She said higher wages would make it easier to hire more guards, given the amount of training and certification the job requires.
The lack of lifeguards means shorter hours at Albert-Oakland and Douglass, which is scheduled to open July 1. Albert-Oakland, at 1900 Blue Ridge Road in northeast Columbia, will be open from noon to 2 p.m. and from 2:30 to 4:30 p.m. Wednesdays through Sundays throughout the summer. Tentative hours for the Douglass pool at 400 N. Providence Road will be from noon to 5 p.m. Tuesdays through Sundays if the city can hire enough guards to staff it. The Lake of the Woods pool won't open at all.
For Asmus, lifeguarding is both "chill" and stressful. The 18-year-old said her main goal is to keep everyone safe.
"It can be stressful when the pool is packed, but if the guards do as they're taught then they can be alert to any patrons that are in distress," she said.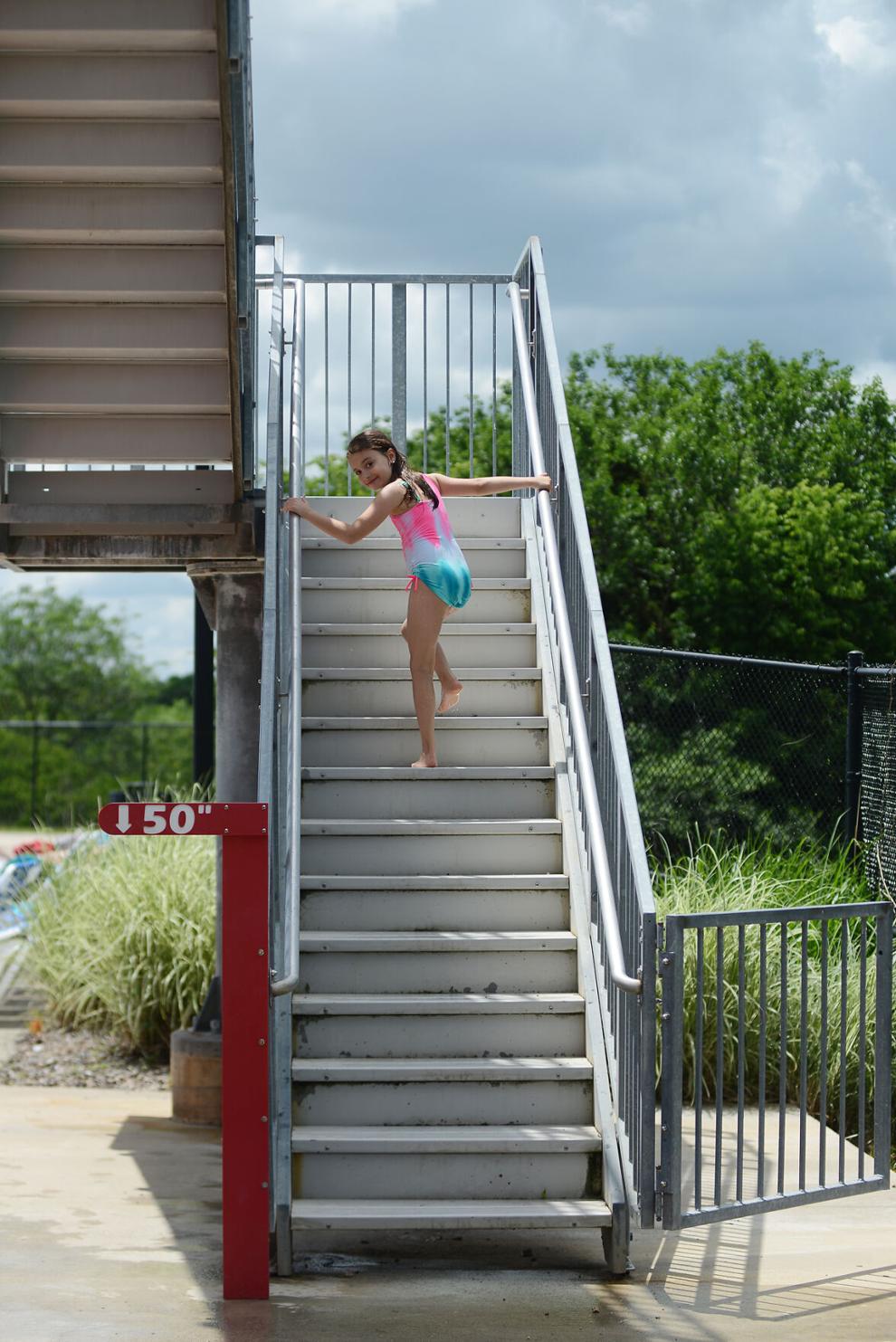 Daily responsibilities at Albert-Oakland are standard: keeping the deck furniture in order, cleaning the pool, yelling "walk!" multiple times per day and making the occasional rescue. Safety is the primary order of the day. Lifeguards also enjoy the opportunity to catch a tan and to socialize with one another.
"By the end of the summer, you're like a family," Asmus said.
Although the daily mannequin drops and CPR practice are intense, Asmus said they're her favorite part of the job. She recalled once making three rescues in one day and being commended by a firefighter at the pool for being on top of her game.
For Nick Sondermann, lifeguarding at Albert-Oakland was "standard." He said Parks and Recreation "runs a tight ship" and the management staff is excellent, but he felt he deserved more than minimum wage for a job that requires him to be constantly vigilant. Sondermann is working at MizzouRec, which still pays just $10.55, 25 cents more per hour.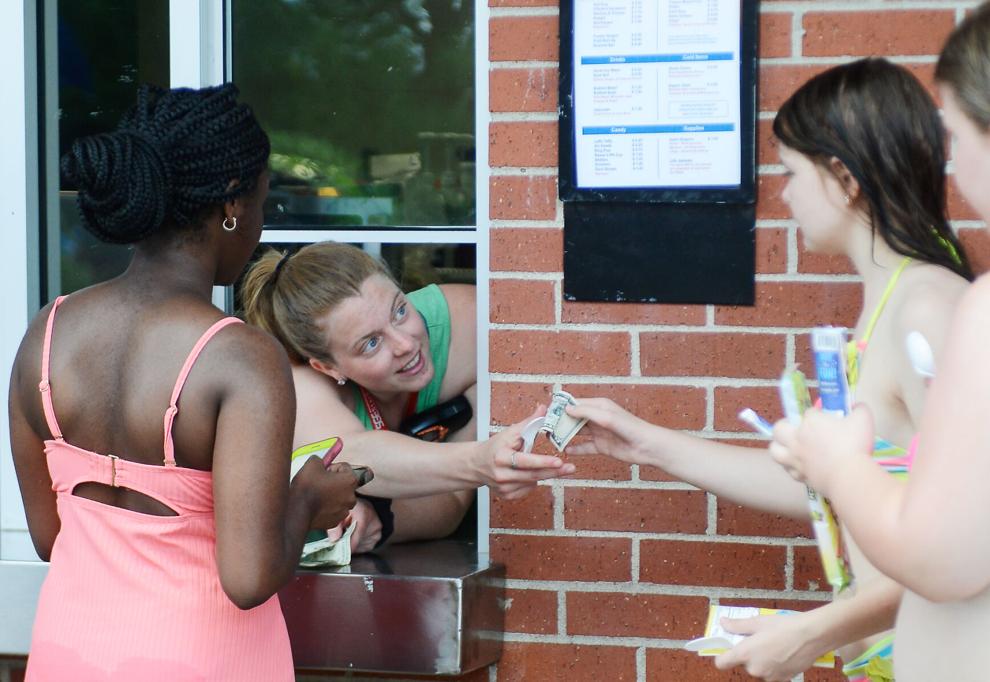 "It's not super easy to look forward to sitting in the sun in a cotton T-shirt in 100-degree weather," Sondermann said of working at the public pool, "but there's a real sense of camaraderie that comes with guarding with the same dozen people every day."
Kelsey Warren, a lifeguard instructor and manager at Albert-Oakland, said the limited pool hours are evidence of the importance of lifeguards. Despite the shortage, Albert-Oakland has sufficient staff to be open, she said.
The Parks and Recreation Department wrote in a memo to the City Council that having 120 to 150 lifeguards is best, but in the past eight years it has reached the 90-guard threshold only in 2014 and 2017.
Recreation supervisor Janel Twehous said Wednesday that the city had 65 lifeguards. It added 19 after a recent certification session, and she anticipates getting more after certification sessions Monday through Wednesday and Friday through next Sunday. The classes are $135, but participants who go to work at public pools are reimbursed.