With fog rolling over the lake and cool air producing goose bumps, hundreds of people gathered with one focus Saturday morning: supporting childhood cancer research and honoring those affected by it.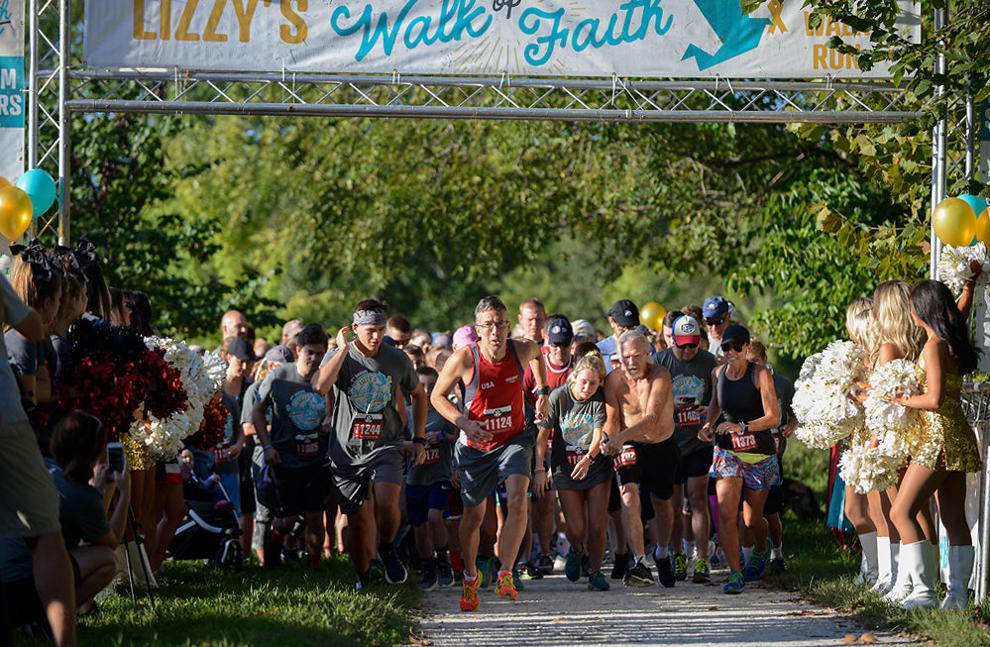 Everyone was at Twin Lakes Park for the second annual Lizzy's Walk of Faith 5K Walk/Run.
Ten-year-old Elizabeth "Lizzy" Joy Wampler died March 2018, after battling osteosarcoma, a type of bone cancer. Her parents, Jennifer and John Wampler, chose to honor her by creating the Lizzy's Walk of Faith Foundation and hosting the annual 5K.
"I know Lizzy would be really happy that we're doing this," Hannah Wampler, Lizzy's sister, said. "She always loved having a bunch of her friends around, and I know she'd be blessed to have a lot of people supporting her."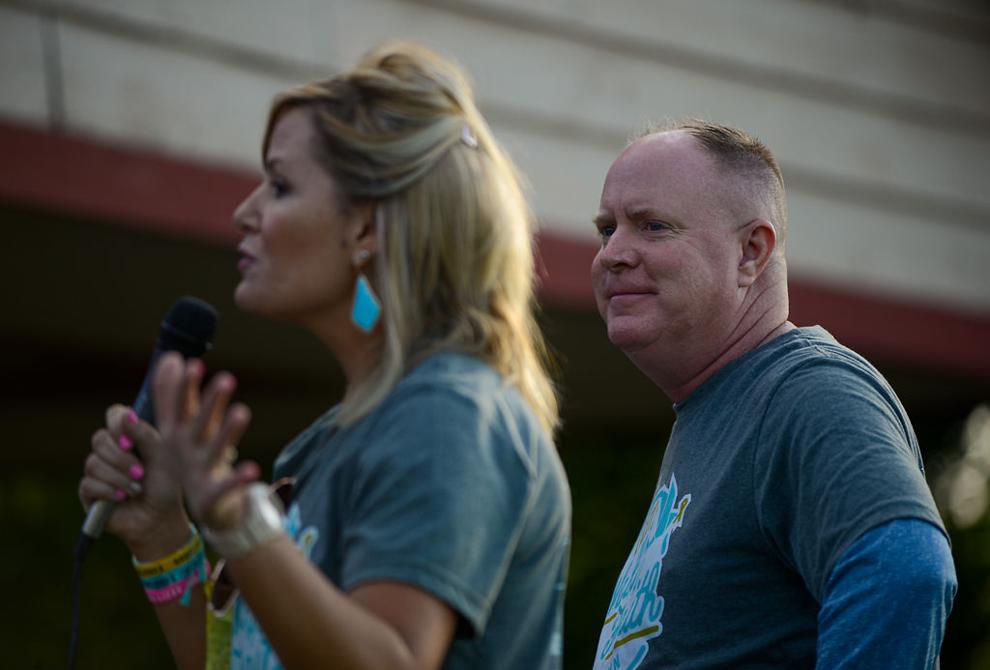 Up until the very end of her life, Lizzy remained constant in her faith in the Lord, and her family continues to have faith and encourages others dealing with pediatric cancer.
Jennifer Wampler said they wanted to help other people who had to hear the words "your child has cancer" to keep faith and continue walking on.
"You have to walk through it," she said. "And we're praying for a better outcome for them, or a different outcome than Lizzy's."
The Wampler's vision for the foundation is to raise awareness about pediatric cancer, support research to find a cure and care for other affected families.
Their care for other families was on display at the race's remembrance table. The table was covered with pictures and stories of many children like Lizzy who were taken too early by cancer. Jennifer Wampler said she's concerned that not enough has been done to solve this terrible problem.
When Lizzy was diagnosed, the medicine provided for her had not been changed in 40 years, Jennifer Wampler said.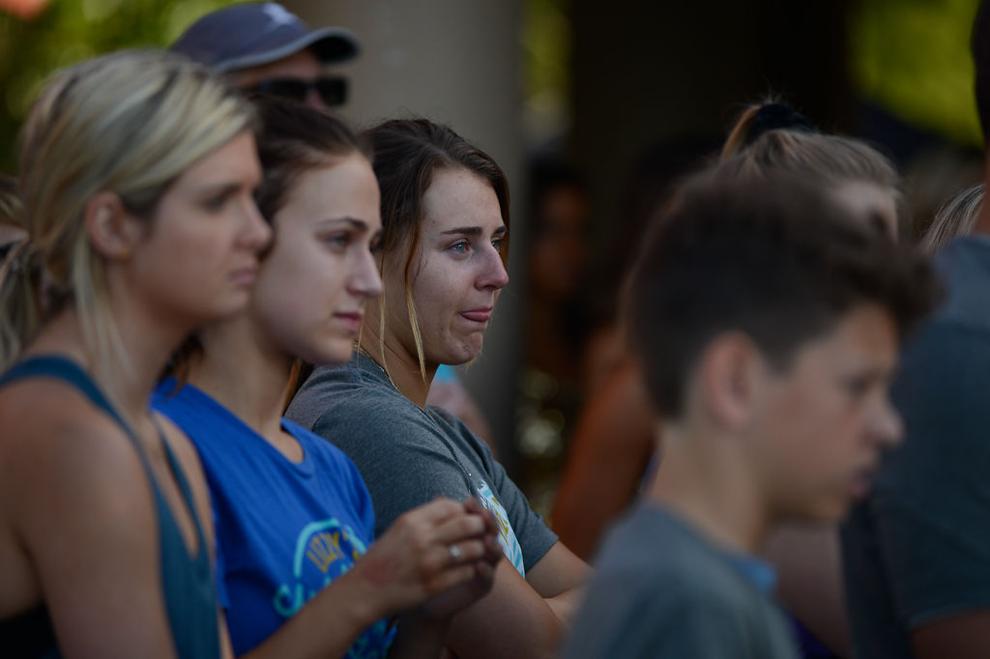 "There haven't been any new breakthroughs with osteosarcoma," she said. "I find that hard to believe in 2019, when you hear of all the advancements in adult cancers, which I think is wonderful."
She asked why the same advancements in pediatric cancer aren't being made.
The money raised by the foundation is in part donated to St. Jude Children's Research Hospital in Memphis, Tennessee, to support research for childhood cancer cures. This year, some of the money will be used to support local families.
Last year's 5K raised $30,000. This year, $35,000 was raised and 400 participants had signed up for the race, the foundation announced Wednesday on Facebook.
Some people who came just to cheer for the participants included the Oakland Middle School cheerleaders, the Christian Fellowship School cheerleaders, MU's Golden Girls and members of MU's Tri Delta sorority.
"It's really great because you get to come and see all these people that have known her come together to celebrate her life," Deanna Foster, a Christian Fellowship cheerleader, said. "Everyone's just happy, and it's not like a sad event."
Many others showed their love and support for the family by volunteering and participating in the race.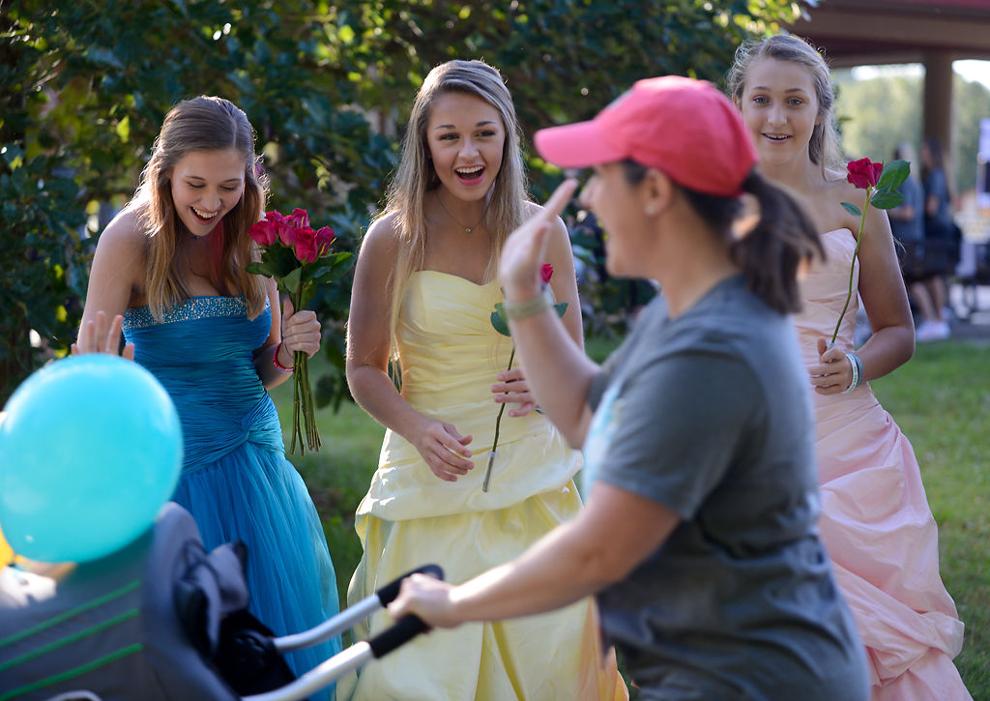 "Just any way that we're able to support the family and just encourage each other in our faith is a great way . . . to keep her memory alive," Regan Muth, who participated in the 5K, said. Muth is also the leader of a bible study group that includes Lizzy's sister, Hannah.
Lizzy's love and faith not only inspired her parents to create the foundation, but also had an incredible impact all over Columbia — and beyond.
Austin and Rachel Carson traveled all the way from Columbia, Tennessee, to support the family in the race. The Carsons and Wamplers became close friends while Lizzy was at St. Jude Children's Research Hospital.
The couple was so affected by Lizzy that they named their daughter "Elizabeth Joy" to honor her.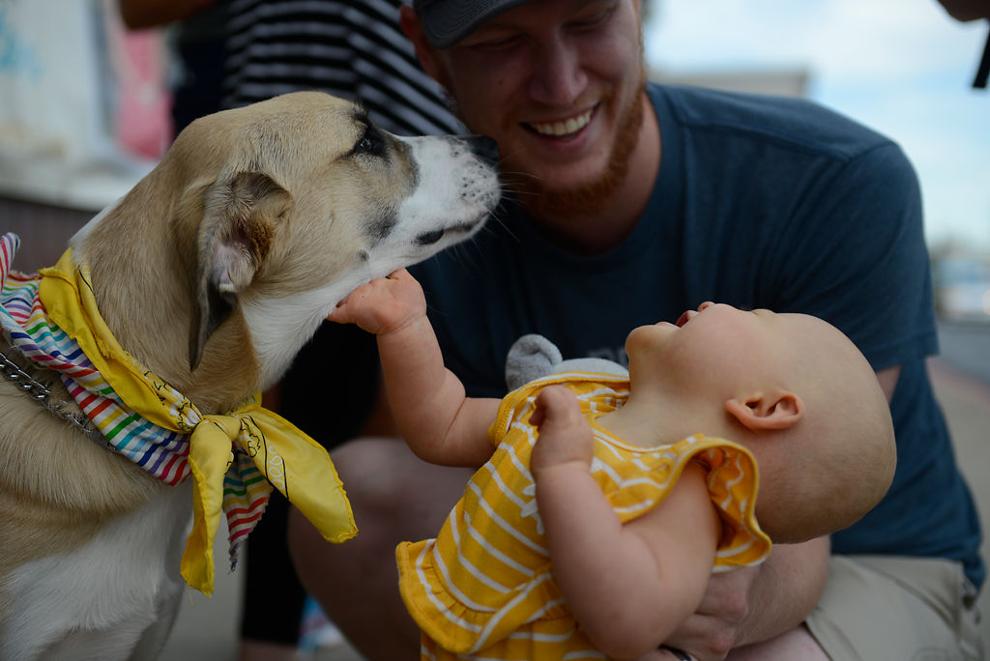 Frank Hazelrigg, Lizzy's best friend, admires her. He remembers many fun, silly moments when Lizzy would do things that would bring him joy and laughter.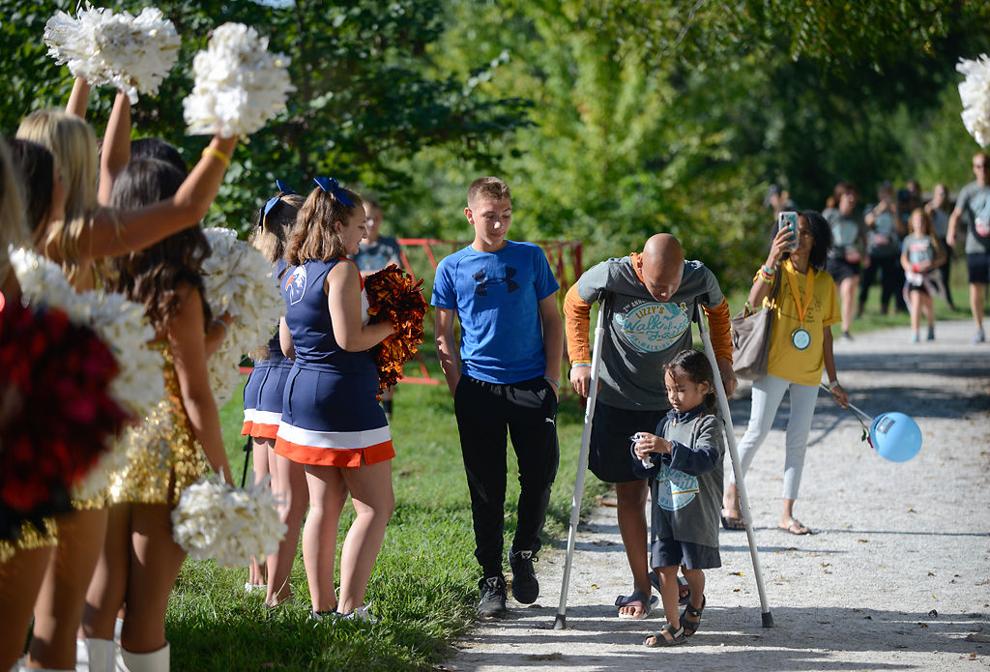 "Lizzy was a true cheerleader. She was a true encourager," John Wampler said. "She always left people better than when she found them. And that's what charisma does."
Supervising editor is Tynan Stewart.