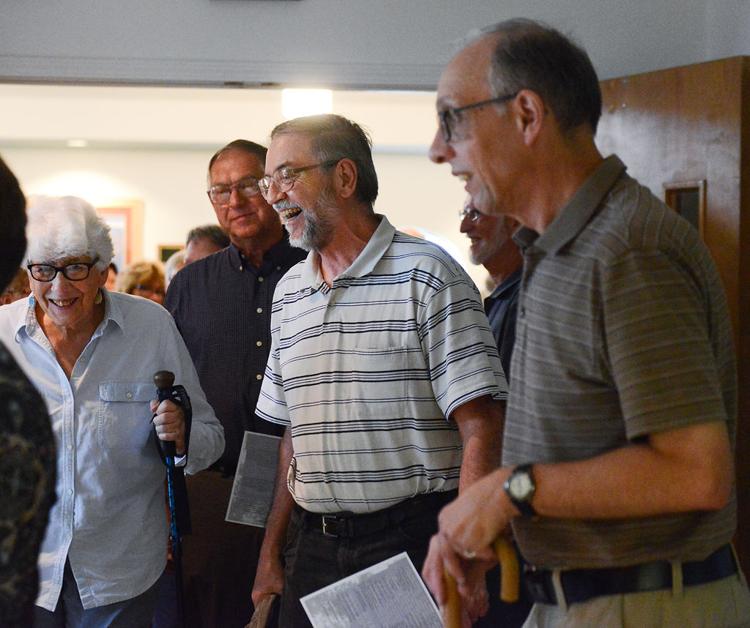 Organizers were thrilled that the rain let up Sunday afternoon just in time for their local civil rights pilgrimage. This pilgrimage, organized by a group of Columbia churchgoers, took visitors on a walking tour of Columbia's historic black churches.
The event sought to bring together people of all races in the local Christian community and to teach people about black churches in Columbia.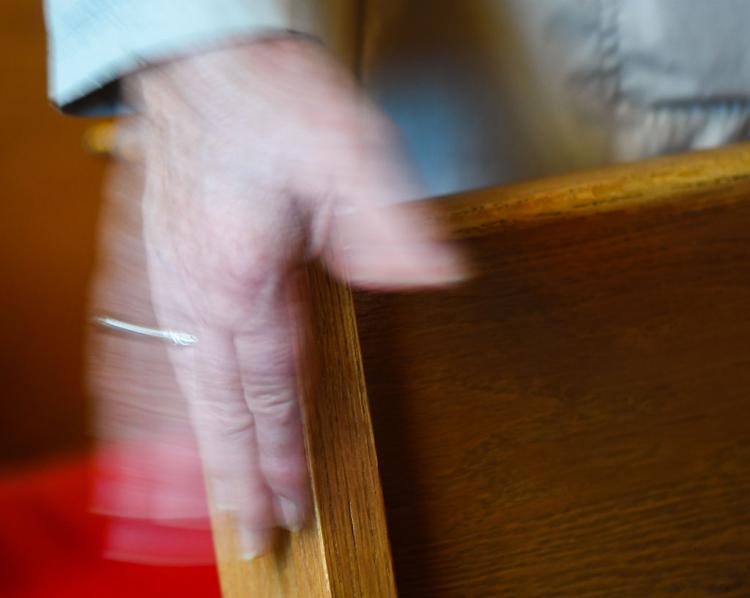 "Anything we can do to make people more spiritually concerned, we want to do that," the Rev. Leon Steward of Russell Chapel told the crowd.
Participants met at St. Luke United Methodist Church on Ash Street and began the pilgrimage with prayers and song before hearing about the history of the church. The next stop was Russell Chapel, where visitors sang, prayed and learned about the history of that church. Event organizers from Russell Chapel also displayed a quilt commemorating the Underground Railroad.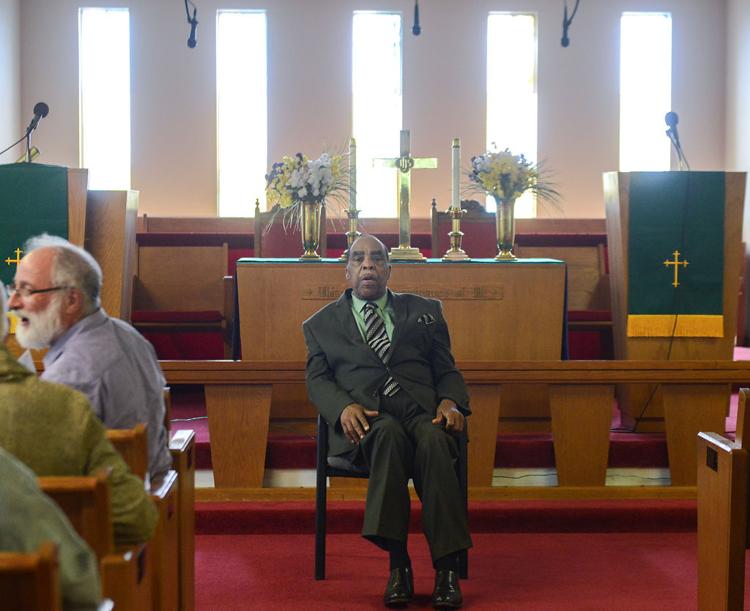 After that, visitors went to Second Missionary Baptist Church and sang "This Little Light of Mine" before watching a video on the history of the church. They then walked to Fifth Street Christian Church.
There, Verna Laboy did a reenactment of historic black chef Annie Fisher and taught people about her life. Fisher, who was born in 1867 to former slaves, was a successful cook and businesswoman. She was famous for winning a gold medal at the 1904 St. Louis World's Fair for her beaten biscuits, and she prided herself on cooking real old Missouri-style food.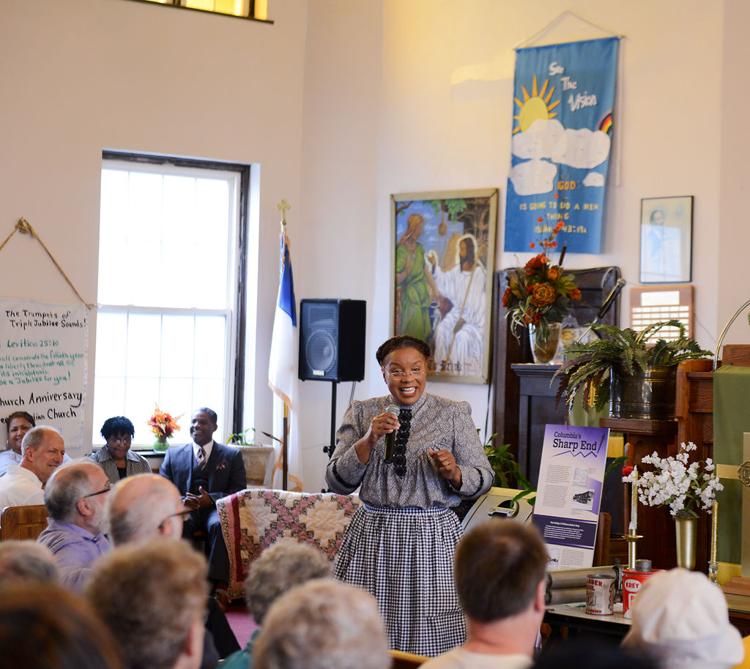 Then visitors prayed, sang and learned about the history of Fifth Street Christian Church.
The organizers encouraged visitors to take a moment to look at the façade and outside of St. Paul African Methodist Episcopal Church on their way back to St. Luke United Methodist Church, where visitors shared desserts and coffee.
Organizers were very pleased with how the event turned out and with the number of people that attended.
"This has been great," said Barbra Horrell, one of the organizers and a member at Second Missionary Baptist Church. "We started out hoping we'd get just a few people, but we got people from all denominations."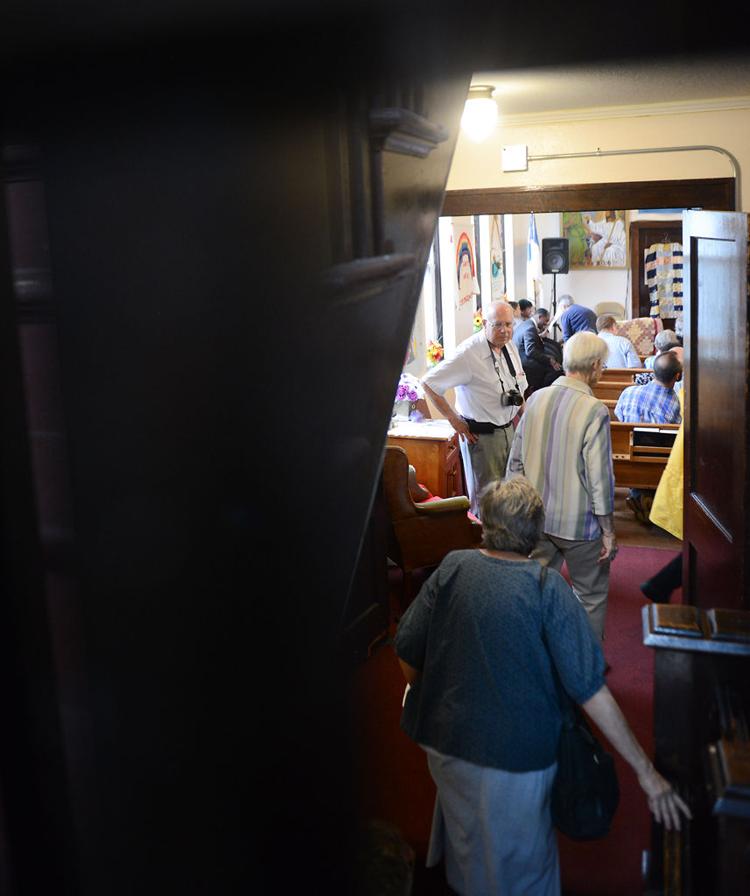 Attendees enjoyed the pilgrimage as well.
"This has been a very fulfilling event, very enriching," said John Rice, one of the visitors.
Rice said he thinks it's important for people to learn about these historic black churches.
"We have visited some important houses of worship that have stood the test of time," he said. "Many of the black people in Columbia are familiar with the history of the black community, but most of the white people aren't."
Second Missionary Baptist minister and First Ward Councilman Clyde Ruffin was happy with the way the event turned out.
"As we always say, 'On the corner of Fourth and Broadway, miracles happen,'" Ruffin said.