Clay Richmond's passion for playing music has never wavered, even as he has battled throat and lung cancer.
"The only passion I have besides my beautiful wife is music," said Richmond, 65.
When he was a kid, he said he would climb onto the roof of his house to get away from everyone and everything and play the harmonica and guitar.
In his 30s, Richmond started playing anything with strings — banjo, fiddle, ukulele and bass.
He took a break from music to raise twin boys — he wanted to give them the best life he could, he said, and that meant putting his music career on hold.
But when his wife bought him a guitar at a pawn shop, Richmond began looking for a band to join.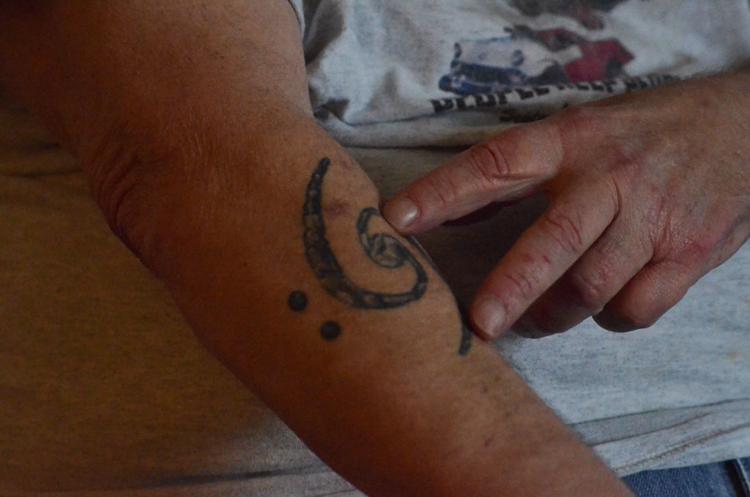 The Clay Creek Band is now a three-piece country band, and Richmond plays bass.
The group has been together for eight years and once played as many as 165 dates a year. Now, they play once a month.
"He is tough and determined and will play till he's gone," said Michael Staley, a band member.
In April 2016, Richmond received some news that put his music on hold. A doctor found three small spots on his right lung.
Richmond's oncologist needed to wait three months for the tumors to be large enough to biopsy. Unfortunately, they grew.
During surgery to remove them, the doctors discovered the cancer was more invasive. One of his lungs would have to be removed. Two of his ribs had to be broken to take it out.
"When you have two lungs for 65 years, and now you have one, it's a whole different ballgame on breathing," he said. "It was scary, and it hurt."
After surgery, Richmond asked his doctor if he could play a gig in three weeks. The doctor gave him the OK — so he did.
It did take a couple months to recover fully, but then he was back playing regularly. He was in remission for 3½ years.
"He was a happy boy then," his wife, Cherie, said.
One day in June he got dizzy and had to go to the emergency room. That's when doctors found cancer on his remaining lung.
"He's lucky they discovered it before it got too bad," Cherie said. "Otherwise, he wouldn't be here."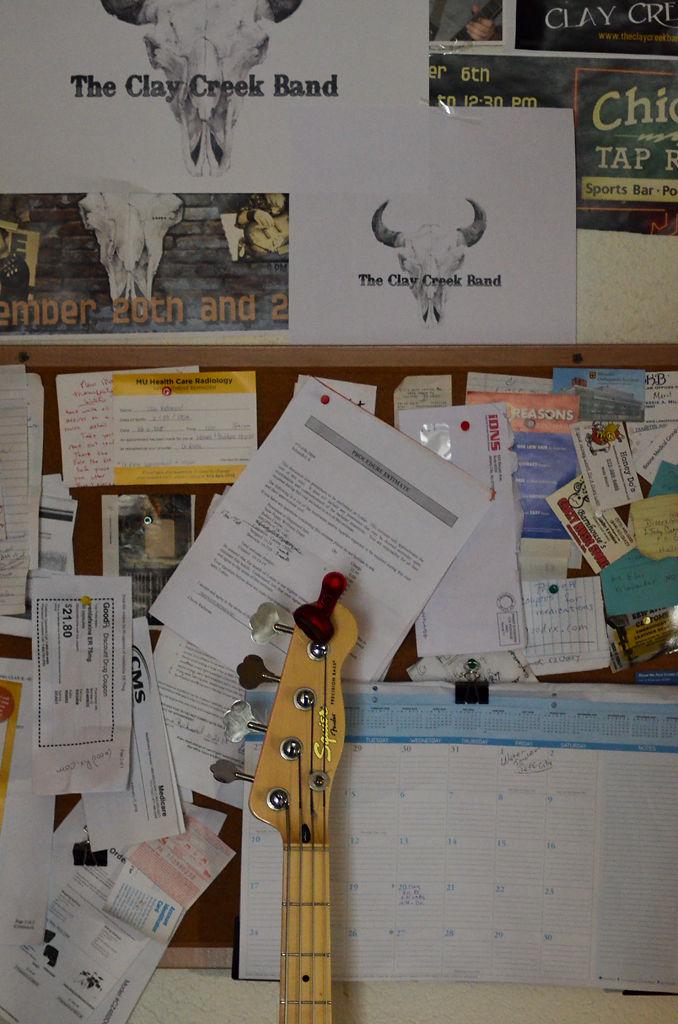 Richmond got a call from his doctor saying that he had Stage 4 lung cancer and a tumor on his throat.
His doctors suggested immunotherapy. It work likes chemotherapy but with fewer side effects and complications, and it uses a patient's own immune system to fight cancer.
It has been proven effective for 15 different types of cancer, including lung cancer, and there are more than 1,000 active clinical trials across the country, according to Johns Hopkins.
"I'm doing it for my family and for (Cherie)," Richmond says. "I'm still alive with Stage 4 cancer, and living."
Richmond takes Keytruda, which is administered through a port under his skin.
The immunotherapy has side effects that make his hands shake, blister his hands, mouth and feet, and cause extreme fatigue.
Yet, Richmond said he doesn't want cancer to define who he is and will do everything in his power to not let that happen. He wants to continue to play music until he can't, even if it means relearning how to play his instruments.
Throughout his treatments, he has focused on playing because it helps get him through the day.
"Music is what keeps me going," Richmond said. "It's who I am and what I do."
After six rounds of the therapy and more to go, Richmond's cancer is diminishing. The spots on his left lung are gone, his lymph nodes are returning to their original size and his bronchial tube tumor is shrinking as well.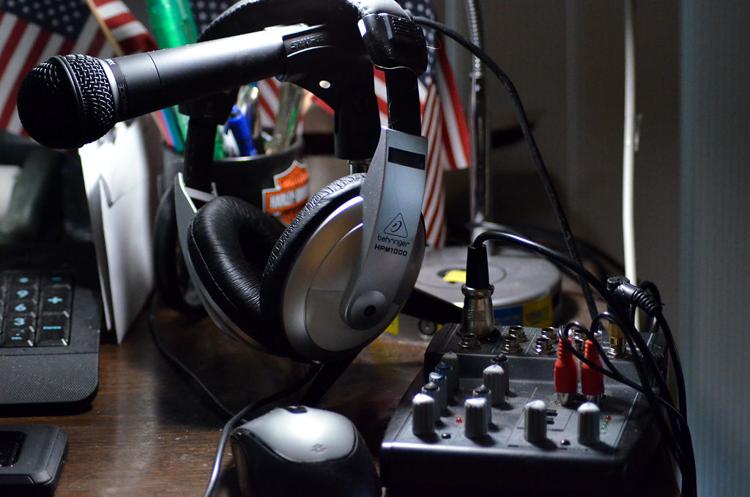 "He had a CAT scan last month that showed things are almost completely resolved," said Dr. Anna Hulbert, physician at MU Health Care's Ellis Fischel Cancer Center.
Richmond has put together a short bucket list: Learn to fly a kite, solve a Rubik's cube and see the Grand Canyon.
The couple wants to downsize and hit the road — but that's only if Richmond can't play anymore, he added quickly.
"I can't quit," he said. "I would still need my guitar with me, playing in the backseat."