Local musician, chef and business owner Bryan Maness is "moving beyond the biscuit," announcing a new brick-and-mortar expansion of his popular food truck, Ozark Mountain Biscuit Co.
Expected to open its doors in June at 1204 Hinkson Ave., Ozark Mountain Biscuit & Bar will feature a full bar, dining room, coffee bar, to-go menu and expansive 2,000-square-foot patio.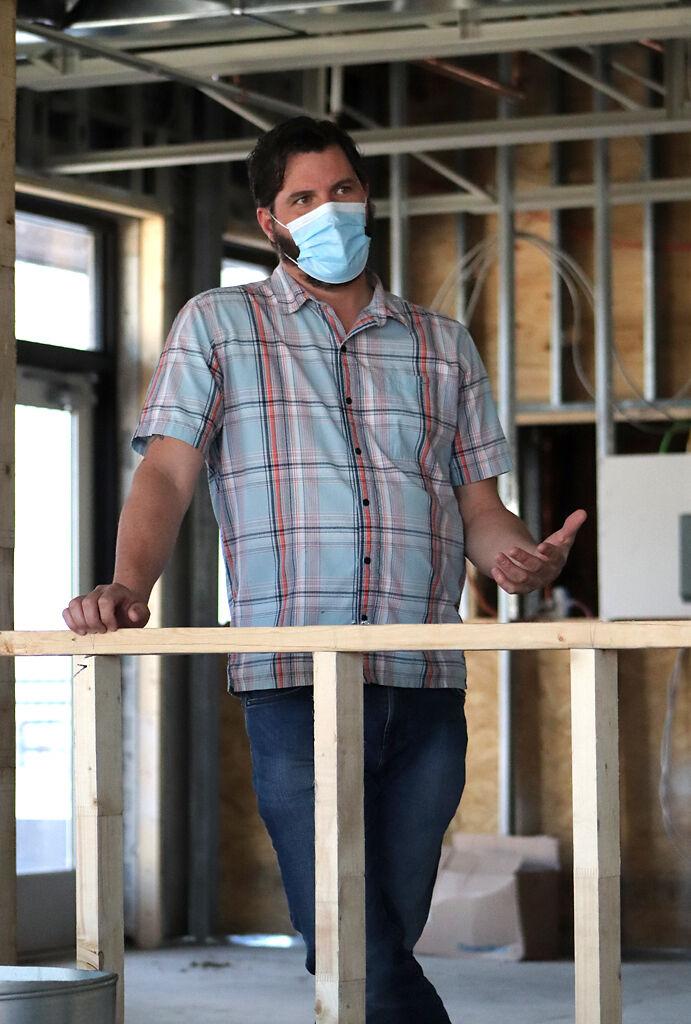 "Our full-service restaurant can be your destination for breakfast, lunch and dinner," Maness said in the promotional video released on the restaurant's Facebook page. "Our new menu, that's available all day, will feature some favorites from the biscuit truck. But that's not all we're offering. We're branching out beyond the biscuit."
The coffee bar, featuring a subway-tiled backsplash, will be located at the entrance of the space, a nod to the to-go style cuisine of the food truck.
"We wanted to still give customers that option if they didn't have time to wait for a table of just a quick cup of coffee and a sandwich in the morning," Maness said.
In addition to the food truck's classic biscuit sandwiches, like the Cajun catfish and chicken-fried chicken topped with sawmill gravy, the restaurant will feature an expanded menu, especially for dinner, focusing on locally sourced, seasonal offerings.
"The restaurant will give us the ability to work with more delicate ingredients," Maness said.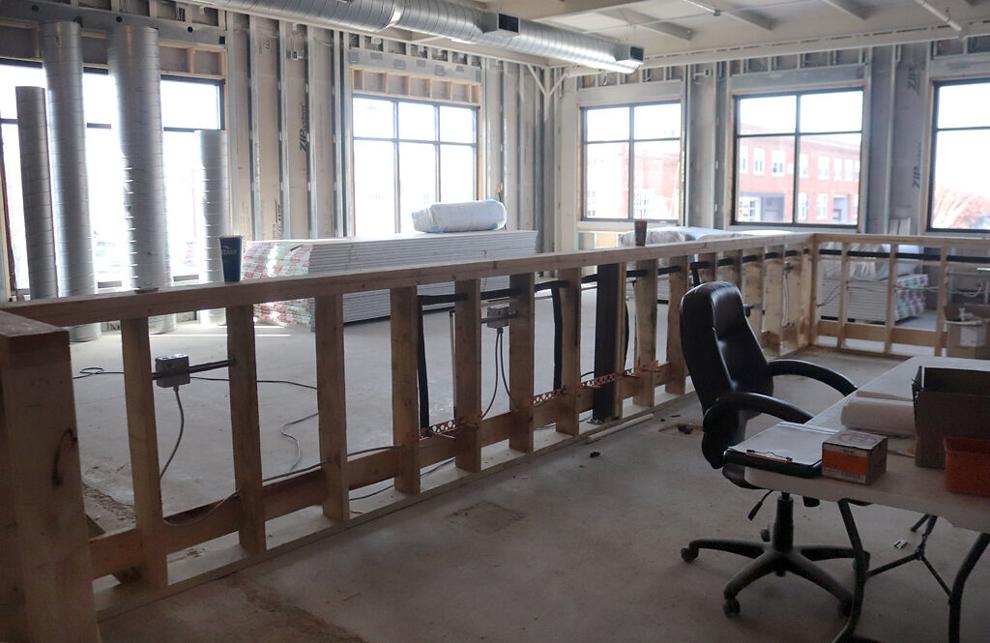 Such ingredients will include gulf seafood to be featured in dishes like crab cakes and shrimp and grits.
Other new items customers can expect to see include a variety of salads and appetizers like fried okra.
"We wanted to include more small plates to be shared over happy-hour drinks on the patio," Maness said.
The menu will rotate to incorporate seasonal ingredients. Maness emphasized the importance of local sourcing as a way to support the community as well as offer higher quality food.
"We know where the food comes from and where the money is going," he said.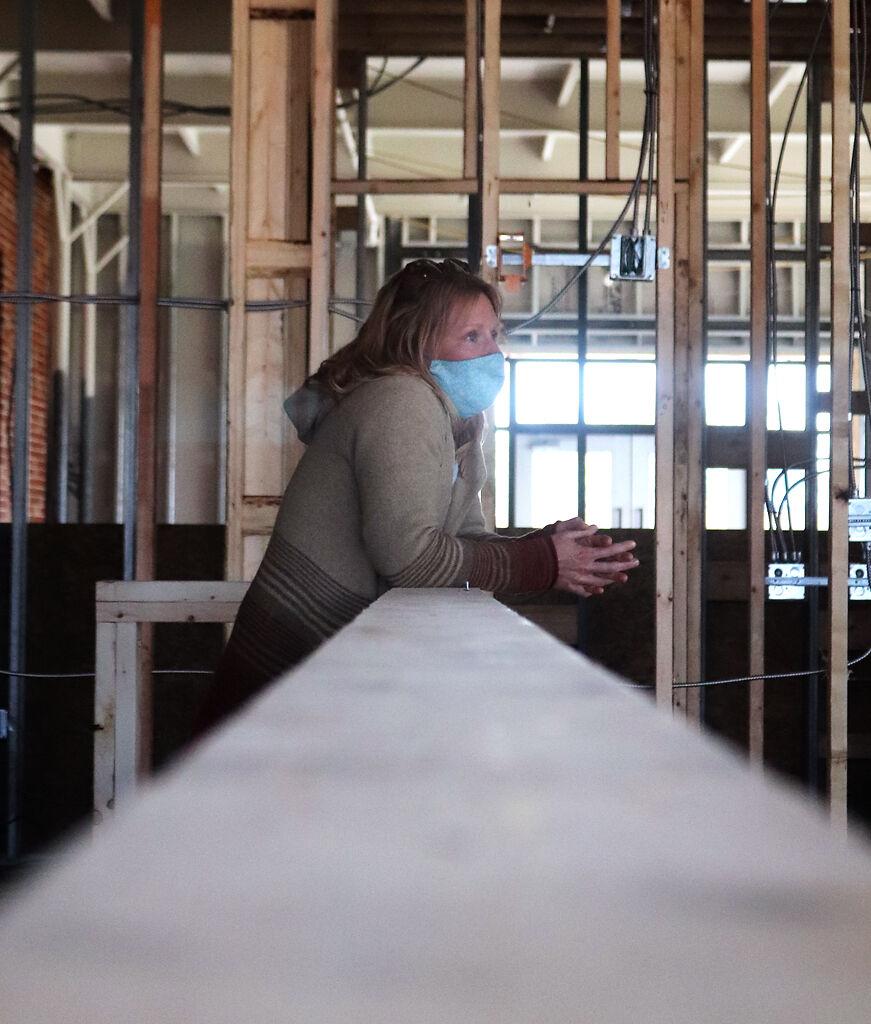 But incorporating local brands doesn't stop with the food menu. Maria Seiffert, front-of-house manager and the head of the bar operations, said that instead of using a traditional soda gun, the restaurant will serve Fitz's Bottling Company sodas and will have local and regional beers on tap. She said it goes with Ozark Mountain's mission of local sourcing and natural ingredients over processed ones. Maness also said that some furniture is being made by local manufacturers, including the coffee bar and booths.
The restaurant building is located next to Walt's Bike Shop across from Logboat Brewing Company. Maness said the space becoming available — as well as a canceled festival and event season because of the pandemic, which would have previously made up a majority of Ozark Mountain's revenue — motivated him to put the restaurant plans into motion.
"I knew I had to act quickly, or the space wouldn't be available," he said. Construction began on the custom space last winter.
Maness said one of the things he is most excited for is the opportunity to work in a brand-new, streamlined open-concept kitchen designed to minimize steps between prep space and service.
"We are proud of the food we are making, and we want customers to see that," he said about allowing customers to see into the kitchen. "We want to have a real face-to-face connection with our customers that a lot of restaurants don't have."
The large kitchen design will also allow for space to prepare Ozark Mountain's take-and-bake wholesale frozen items, which are available now in the following stores: all Columbia Hy-Vee locations, all Columbia Moser's Foods spots, both Clovers Natural Market stores and Root Cellar. Maness said Ozark Mountain is looking to expand that operation throughout mid-Missouri in addition to continuing its food truck business, all based out of the new restaurant.
Custom-build projects are not new to Maness, though, as his first food truck in 2013 was also a custom design. The restaurant's custom build also allowed Maness to design unique features, including investing in a multi-zone audio system throughout the restaurant, reflecting his passion for music.
He also spoke of the potential for future partnerships with neighboring Logboat to hold concerts and music festivals. As the community begins reopening and lifting pandemic restrictions, Maness said he "hopes that people are ready to come out and support local bars, restaurants and music venues again."
Ozark Mountain Biscuit & Bar is hiring for several positions, including front of house and kitchen staff positions. For inquires, contact ozarkbiscuit@gmail.com.