Wendy Noren, who developed a national reputation as an elections expert during her 35 years as Boone County clerk, lost her battle with cancer on Sunday.
Noren, 63, died at her home.
Noren was the county clerk from 1982 until she resigned in June, citing her declining health. She worked briefly as a consultant for her successor, Taylor Burks.
Noren began working in the clerk's office in 1978 when her predecessor, Chris Kelly, hired her. She won re-election eight times and was challenged only once, in 1998.
"Few people get the chance to spend their entire career doing meaningful work that allows them to accomplish so much," Noren said in a statement she issued when she stepped down from her job. "With the generous support of the people of this county I have been lucky to have that opportunity."
Wendy Noren was the fourth of five children and grew up in Jefferson City. The family was close and often went on camping trips.
"We'd pile in our station wagon with five kids, our parents and a big Labrador retriever and we'd set out across the country far and wide," younger sister Laura Noren said. "And that stayed with us all of our life."
Growing up in Jefferson City, politics was always a part of her life. Her friends were the children of politicians. Her father was director of the Missouri Department of Conservation and sometimes brought home wild animals for his kids, including a raccoon, a skunk and snakes.
Wendy Noren once told a reporter that she first started thinking about elections while at cheerleading camp. She learned that the voting age had been lowered to 18 and celebrated with future senator Claire McCaskill, whom she met at the camp.
"Wendy was the best example of why a career in public service is a positive thing," McCaskill said on Monday. "She worked hard, learned, and innovated her entire career. She was a national expert on free and fair elections. She was deeply committed to her community, her friends, her family, and her work. I was very proud to call her a lifelong friend."
When she was 17, Wendy Noren and her childhood best friend Georganne Nixon, former first lady of Missouri, planned a trip to Europe. Nixon ended up staying home, and Wendy decided to go on her own.
"Wendy said, 'Well, I'm just going to go ahead and go anyway,'" Laura Noren recalled.
Older sister Jane Noren Davis was working in Germany at the time.
"Our parents sent her off to Europe thinking that I was going to be taking care of her," Davis said.
Davis sent Wendy on her way with a Eurail pass. She came back more than two months later with sore feet.
"She returned raw," Davis said. "She had done very well, but she was in Paris and she ran out of money. She walked to Versailles because her Eurail pass at that time did not accommodate that link and she was not going to leave Paris without seeing Versailles."
Versailles is about a four-hour walk from the center of Paris.
Over the years, the sisters went camping together, often with their own kids in tow. But as much as she loved the natural world, Wendy Noren didn't settle for rough living on camping trips. She brought her talents as a cook with her into the woods. She was always strong-willed and had strong opinions about good food from an early age. Davis remembers how at age 3, Wendy once held her breath until she was blue to avoid eating peas.
"It was no secret that she was a messy cook," Jane Noren Davis said. "But she was a great cook. I've eaten at some of the best restaurants in the world, but I would hold some of the meals I've had with her up to them."
A few summers ago, Laura Noren and Wendy Noren went on a trip to a campground outside of Ashland. Wendy cooked stuffed trout over an open fire, covered a picnic table with a cloth and candles and served salad and roasted potatoes as sides. The campsite smelled of red wine and rosemary.
"She had the park ranger in awe because up at this little campsite she cooked this fabulous meal, and we camped out under the stars that night," Laura Noren said.
Last month, on her final trip, Wendy Noren rented a house in Orange Beach, Alabama, where she enjoyed the waves. All of her siblings — three sisters and one brother — and her son and mother joined her at the beach.
Wendy Noren enjoyed books and movies, particularly old movies and documentaries. She attended True/False Film Fest every year, but she was particularly passionate about films produced before the 1950s.
She shared her passions with the son, Brennan Noren Rose, she had with former Columbia Tribune columnist Forrest Rose when the two were married. Brennan came into the world and her life a little earlier than predicted — during the busy election season. Throughout his life, she always took the time to plan and decorate for his birthday parties, no matter how busy she was.
Wendy never tired of travel and stayed informed on national and global events and trends.
"I had lived in Germany, and she's the one who introduced me to German Expressionism," Davis said. "I was always so impressed with her ability to stay abreast of international and national trends."
But she also loved Boone County.
"I cannot tell you how much she loved Boone County," Davis said. "I mean, she had a dog that she named Boone."
Wendy Noren studied nursing in college, before deciding in the middle of her senior year to switch to history. She graduated from MU in 1976. In 1978, Chris Kelly, then Boone County Clerk, hired her.
"It worked out not only for Columbia, Missouri, but for the entire state of Missouri and in fact the whole nation because she provided election expertise all over the country and in Albania and other countries," Kelly said.
She served as an international elections observer in Albania in 1997 and in Bosnia in 2001.
She brought innovations to the office, Kelly said. Kay Murray, former Boone County treasurer, noted that it was Wendy Noren's idea to provide county employees with health benefits.
Former Boone County Southern District Commissioner Karen Miller was president of the National Association of Counties in 2004 when she appointed Noren to the association's U.S. Election Assistance Commission Advisory Board. Noren was reappointed every two years thereafter.
She also served as legislative chair for Missouri County Clerks and Election Authorities and was a leader in election law reform.
"After the 2000 election exposed many weaknesses in the election process, I was privileged to be a part of the first national effort to reform election administration," Noren said when she retired.
"Every secretary of state in her time, A, respected her, and, B, knew not to cross her," Kelly said. "When secretaries of state got things wrong, she said so and got them to change."
For example, in 2007 Noren decided to develop software that enabled Boone County to join a statewide voter registration database required by the federal government. Although the state had offered software for $150,000, Noren saved the taxpayers nearly $125,000 by creating her own. The incident sparked a public spat with then-Secretary of State Robin Carnahan.
Davis realized just how respected and well-known her sister was in Boone County when she moved to Columbia to work on Barack Obama's presidential campaign.
"Because my name is Jane Davis nobody knew I was Wendy's sister," Davis said. "It was like being a fly on the wall and hearing wonderful things about your sister, and it enhanced my already high feeling for her integrity."
Wendy Noren also championed improving voting access for people with disabilities, Laura Noren said.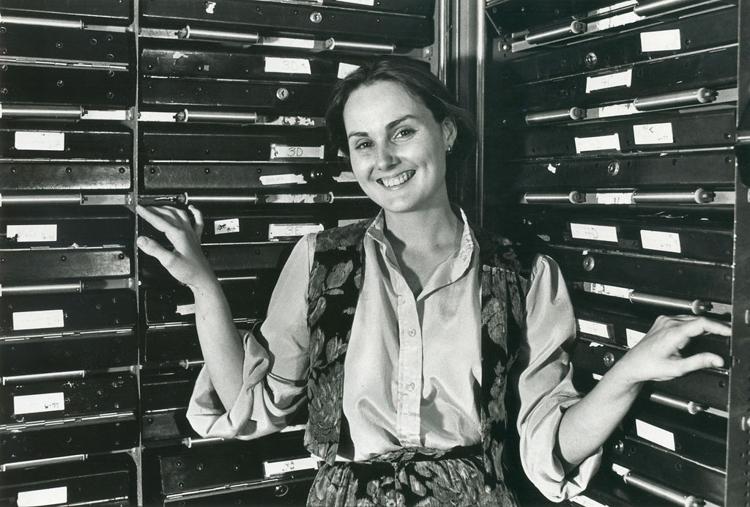 Art Auer, who worked with Noren for 33 years as director of elections, told the Missourian in June the office was "always busy, always changing, always innovating, always moving forward."
In 2008, Noren hosted a pair of international election experts — one from Canada and one from South Africa — who came to learn about her techniques for conducting elections. That visit was arranged by Global Exchange, a San Francisco-based organization for human rights.
Kelly told the Missourian that even after Noren retired, "people would call her from all over the country" for advice on election-related matters.
"She was proud of being a politician," Laura Noren said. "I think that's a dirty word sometimes nowadays, but she really was a public servant and that's how she thought. It wasn't just elections, it was about that right to vote. It didn't matter why you were voting and what you were going to vote, it was your right and she was going to do everything she could to ensure that you had that right."
A celebration of Noren's life is set for 3 p.m. April 7 at the Tiger Hotel.
Missourian reporter Hannah Archambault contributed to this report