Wyatt Bonaparte, 12, strolled across the stage of the Moberly Area Community College auditorium in his favorite pair of blue jeans Saturday. When he reached his designated mark, he struck a pose, flipped the the hood of his sweatshirt off, tousled his hair and flashed his signature smile.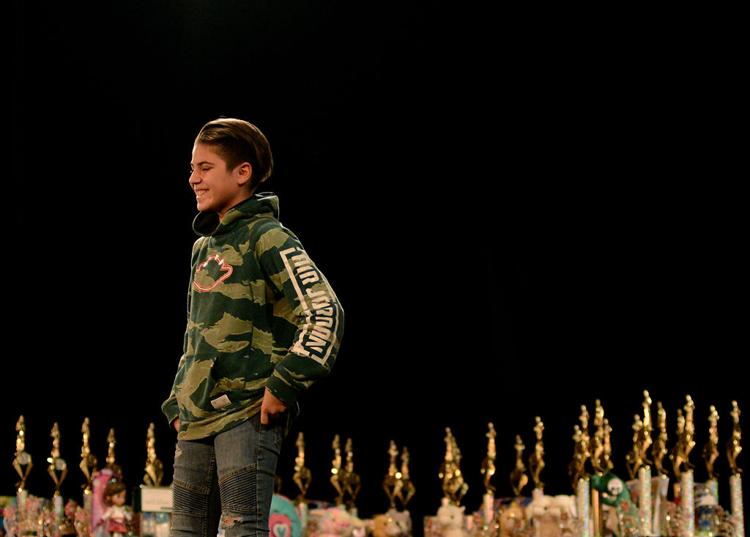 Before stepping down from the stage, he took a passing look at the judges and blew a kiss to the crowd.
The theme for this America's Best Pageant was back-to-school, and while Wyatt was excited that he got to wear his favorite casual clothes, he's also pumped for his next big competition, where he hopes to wear a red glitter tux.
Many boys his age might not be so confident in the world of pageantry, but Wyatt loves the attention and the excitement of being crowned victorious.
At Wyatt's home just north of Business Loop 70, a pageant crown almost a foot tall, with cowboy boots bedazzled into the front, sits atop a shelf in the dining room. Wyatt won the crown when he dressed as a cowboy for Rodeo Cuties, his first pageant. It's one of his many crowns and trophies, and he's running out of room on the shelf to display any more.
Wyatt, the youngest of eight children, began doing pageants after a pageant director sent a message to his mom, Delsie, on Facebook. The director told Delsie that she had a very handsome son and wondered if she had considered putting him in pageants.
Delsie said she never considered it.
Wyatt was into the idea from the beginning, so he and his mom decided he should compete. He won his first pageant, and at his second pageant, Salute the Troops, he was crowned Mr. Boone County and qualified for the Midwest Finals of the America's Best Pageant circuit he competes in.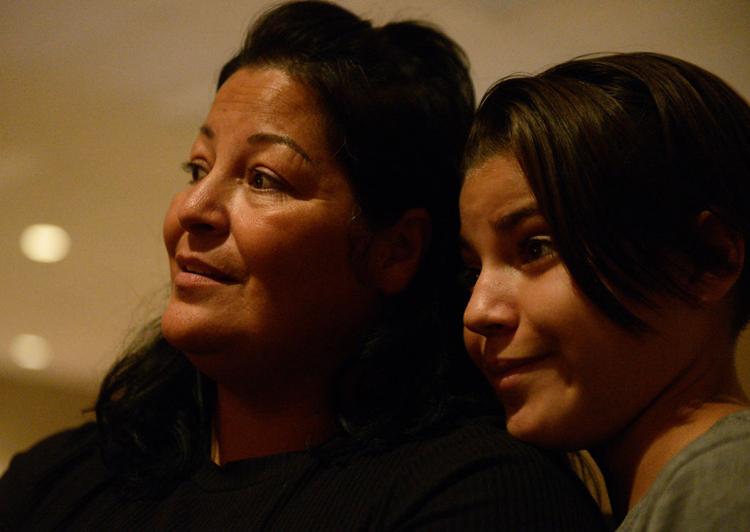 Despite his success on stage, Wyatt is shy around strangers. He sometimes looks to his mom when he's asked questions. He said he gets nervous before he competes. At his first pageant he drank a Red Bull to get through the day.
"I get nervous, but then I get in the groove and…well," Wyatt said pointing toward the shelf with all his crowns and trophies.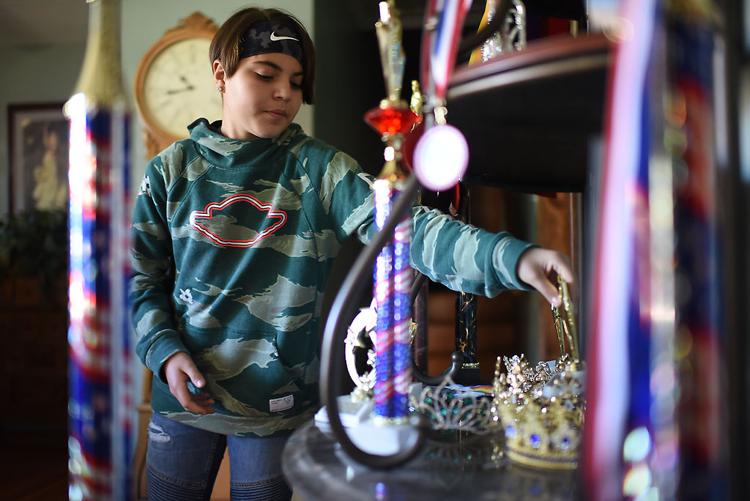 Delsie said boys' pageants are just like girls' pageants but without all the dresses. The boys wear dress clothes, compete in talent portions when given the option and get dressed up in theme wear, with categories such as "cowboy" and "villain."
Each contestant is up for a number of awards, some of which have titles long enough to be a Starbucks order. Deslie said the titles sound like the names of burritos: "Mega Ultimate Grand Supreme" and "Mega Elite Grand Supreme." Delsie said Wyatt usually wins most of them.
Wyatt won a handful of accolades Saturday at the back-to-school pageant. Overall, he won the Mega Ultimate Grand Supreme title, the second highest recognition.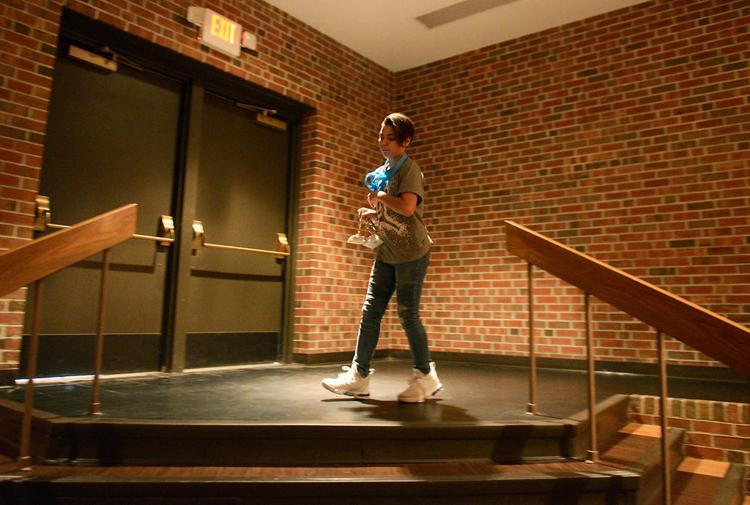 Wyatt's strategy is simple. He tries to memorize where the marks on the stage are placed before he walks out to strike a pose at each. To prepare for the pageants, Wyatt watches YouTube videos of male models posing, then works on his own poses.
Delsie helps Wyatt by coaching him at home and from the side of the stage. She said she has watched "Toddlers and Tiaras" and avoids acting like those "crazy moms," even though she understands why they do it.
Deslie said boys' pageants tend to have much less drama than girls' pageants, and they do a good job of boosting kids' self-esteem and confidence.
One requirement for winning titles in America's Best Pageants is community service. Winners have to help with charity events and volunteer. Recently, Wyatt worked with Welcome Home, an organization that helps veterans make the transition back into life at home, and he also helped out with a school supply drive Saturday.
"It's not just about that pretty face," Delsie said. "You got to have a pretty soul.
Contestants can even win titles for community service at the Midwest Finals, which Wyatt will compete in this April.
Delsie said more boys are competing in pageants, but they can be hesitant when they get on stage because of the negativity some people have about boys' engaging in them.
How does Wyatt feel about that? "Meh."
The lack of boys competing leads to some pageants lacking king-style crowns. On Saturday, when Wyatt won a People's Choice title, he was ecstatic about getting a Spiderman mask made of the same metal and jewels a crown would feature.
"I would actually wear that to school," he said.
Delsie is glad to have a son competing in pageants rather than a daughter, because the expense is much greater for girls. Registration for pageants can range from hundreds of dollars to over $1,000. With a boy, she doesn't have to spend more money on clothing, makeup and hairstyling. The most she has to do is get Wyatt's hair cut or put on some base makeup at larger competitions.
In some cases Wyatt will pull back his hair with hair ties or into "viking braids."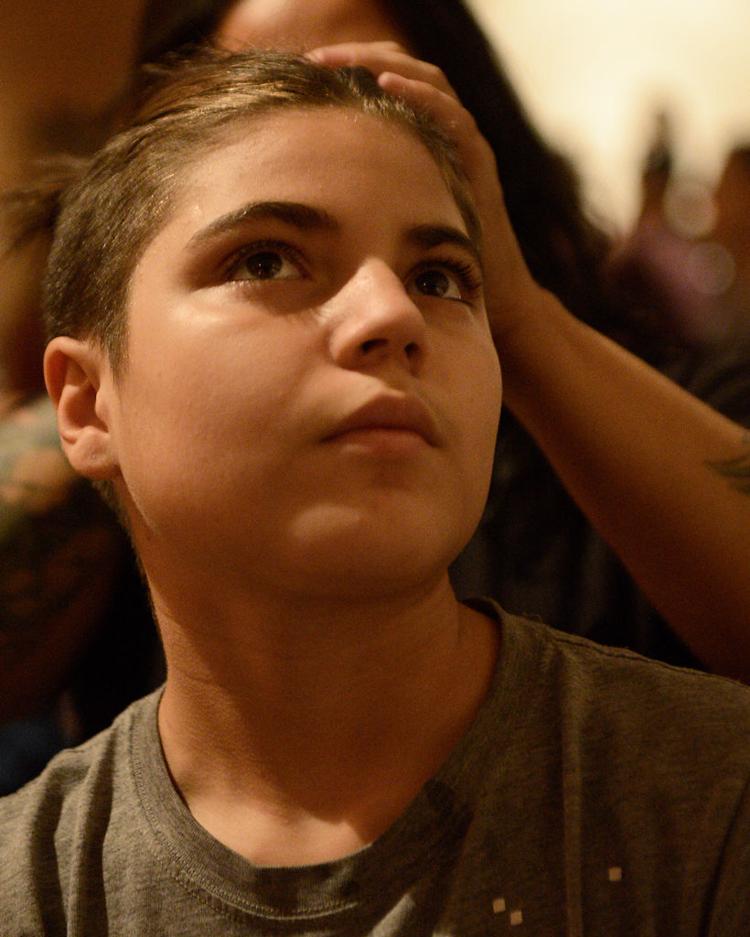 "I have natural beauty," Wyatt said in response to not having to do as much getting ready as the girls competing. "All I have to do is brush my teeth."
Wyatt said most people he knows have been more interested than not in his pageants. His dad isn't as "gung-ho" as his mom, but he is supportive. Ruby Williams, his grandmother, has attended all of Wyatt's pageants.
"I'm pretty proud," Williams said.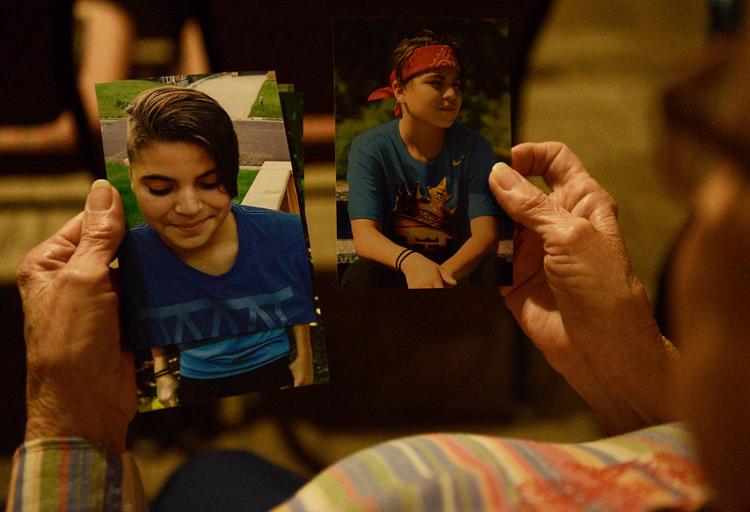 Wyatt's best friend laughed at him when he learned Wyatt was in pageants, but Wyatt wasn't upset. "He's Mr. Tough Guy," Wyatt said.
Aside from pageants, Wyatt enjoys playing the violin and video games, as well as riding his bike, collecting rocks and hiking.
Wyatt hopes to become more involved in pageants. He'd like to travel to other states to compete.
"I'm just trying to get my rep' out," he said.