COLUMBIA — Lucy's Corner Cafe is celebrating its last day in business Friday, marking the end of a three-decade-old franchise that has been one of Columbia's most beloved places to gather for breakfast and lunch. 
Lucy Reddick has owned and operated the family-oriented diner since 2004. After working at the restaurant for 23 years when it was Ron's Country Boy, Reddick bought the building from Tracy Dexter and changed the name.
Dexter, who died in a car crash in 2011, had taken over the restaurant after the death of its founder, "Country Boy" Ron Dexter. Ron Dexter died of cancer in 1985.
Apart from the name, the diner remains almost identical to what it looked like when Ron Dexter opened it in 1981.
"One night we closed as Ron's Country Boy," Reddick said of the transition. "We just changed the sign, and the next morning it was Lucy's."
Lucy's is well-known and loved for its simplicity and homey atmosphere.
Carol Reynolds, a server at the diner and Reddick's sister, said the no-fuss vibe of the restaurant is one reason it's closing.
"With the world changing and people being in a constant rush, there is less of a demand for small, home-style diners like this one," Reynolds said.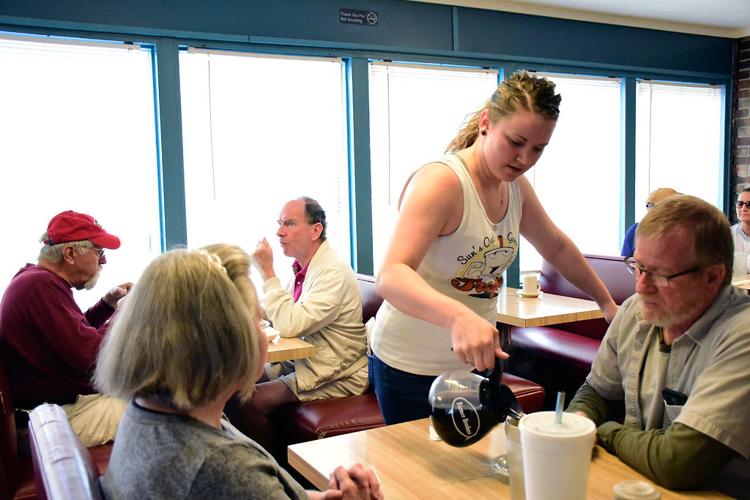 Reynolds has worked with and for her older sister since she was 15. She looked off at a wall covered in photos — both new and old — of different families when asked what she will miss the most about the restaurant.
"Losing our regulars is a huge heartbreak," Reynolds said. "It makes me want to cry. It is a family."
Reddick's son and cook at the cafe, Josh Rice, said business is difficult depending on the season.
"College kids are our main customers so when school breaks come, the guest count seems to drop by a lot," Rice said.
Some guests have enjoyed Lucy's for years. Columbia resident Jay Yeager took his 3-year-old son, Maddox Yeager, to Lucy's this week to share a meal and a nostalgic moment. 
"This is Maddox's first time eating at Lucy's," Yeager said. "I wanted to have this experience with him before it closes. I am lucky to have gotten to take my son here."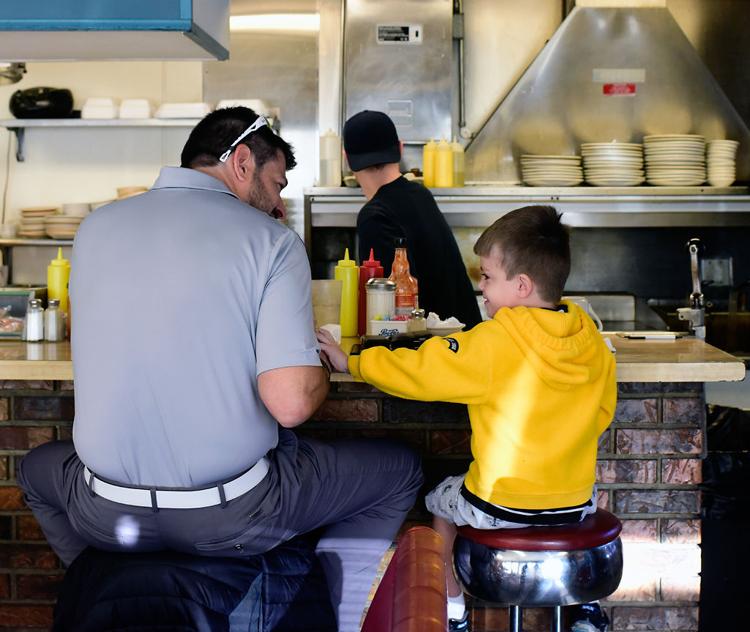 Yeager has eaten frequently at the restaurant since he was a child and said he wishes the staff the best of luck.
"It will be sad to see the passing of a diner that my family has known for so long," Yeager said.
The staff at Lucy's has started to make arrangements for jobs after its closing. Reynolds said she is unsure what will become of the building.