COLUMBIA — A Boone County pediatrician's conduct is being questioned as part of a Missouri State Highway Patrol investigation into the death of an infant last summer. 
On July 6, Mary Buxton of Moniteau County discovered a bruise on her 2-month-old son's back. The child's pediatrician, Laura Weidt, advised the mother against going to the emergency room for the bruise because doing so would trigger an investigation, according to the highway patrol's probable cause statement.
But Weidt, in an interview with the Missourian and other news media, has said she wanted to "work up," or medically assess the baby, Kyler, herself because she knew his medical history and could do the same work as an emergency room. At the end of the day, nothing about Kyler's condition made her suspect he was being abused, she said.
Three weeks later, Kyler died from multiple bone fractures and internal bleeding in his head — injuries consistent with shaken baby syndrome. His father, Christopher Buxton, was arrested on a second-degree murder charge a few days later. He has been in the Moniteau County Jail ever since without bond.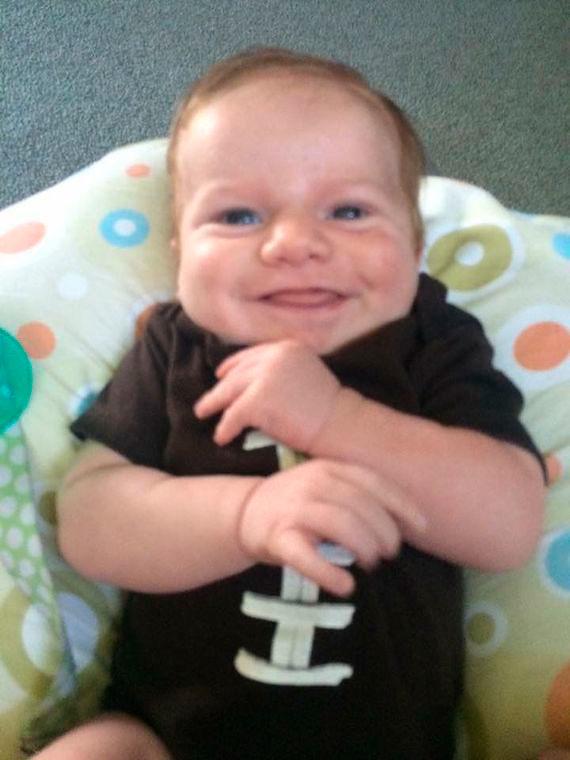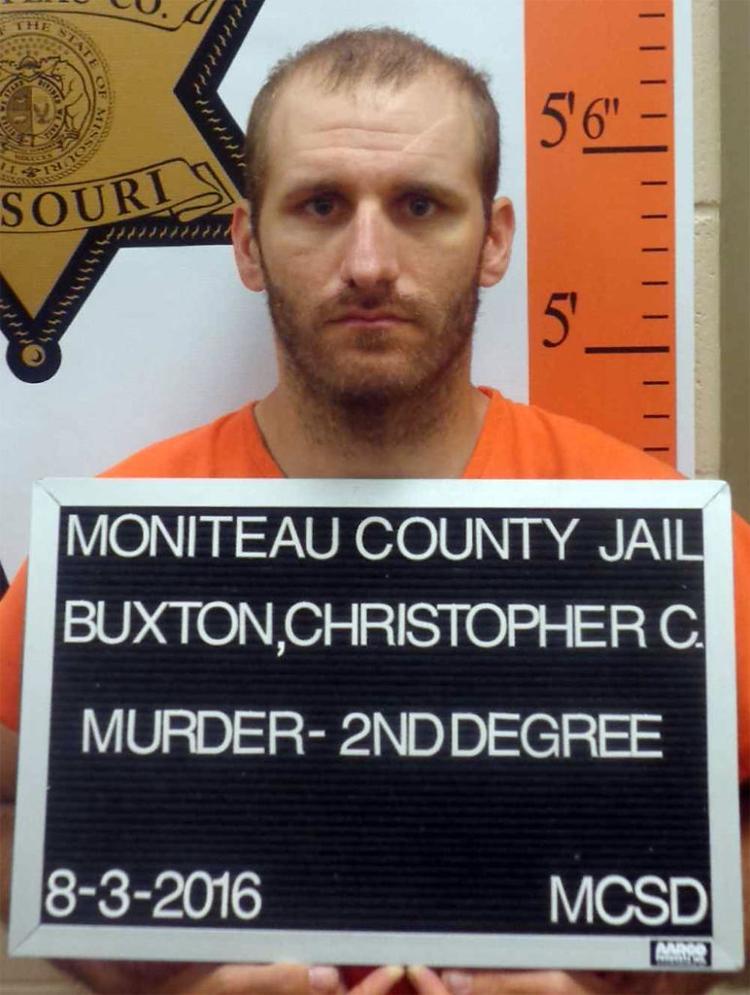 Under federal law, adults who work with, or are responsible for the well-being of children under 18 are mandated reporters of child abuse and neglect. That includes pediatricians, educators, child care workers, social workers, mental health professionals and law enforcement officials. But anyone who has "reasonable cause to suspect" abuse or neglect can make a report.
Roughly 1,000 Missouri children die on average each year. Last year, 37 of those deaths resulted from abuse or neglect, according to the Missouri Department of Social Services Children's Division's 2015 annual report.
"Mandatory reporting really is the chance to save a child's life," said Emily van Schenkhof, deputy director of Missouri KidsFirst, a child abuse and neglect prevention and advocacy network. She declined to comment directly on the case of Kyler Buxton.
But, she said: "There are very serious consequences for children when the general population doesn't understand their legal and ethical responsibilities to report suspicions of child abuse."
Part of Missouri KidsFirst's mission is helping adults protect children. Some mandated reporters fear wrongly accusing someone of abuse or neglect, which gives them pause or even prevents them from making a report, said Cherisse Thibaut, Missouri KidsFirst manager of prevention and community outreach. Other times, a mandated reporter simply might not feel comfortable because he or she doesn't know enough about making a report.
In response, several child protection agencies have put together a statewide standardized training course on mandatory reporting they hope will "enhance mandated reporters' awareness and understanding of reporting child abuse and neglect to improve the safety of children," Rebecca Woelfel, Department of Social Services spokeswoman, said in an email.
Children's Division was among the agencies that helped develop the training, she said.
A new training curriculum
Missouri's mandated reporter training was completed this month, Thibaut said. It took two years to develop.
This training was first suggested by Missouri's Task Force on the Prevention of Sexual Abuse of Children in its 2012 report. The task force made recommendations to the governor, the General Assembly and the State Board of Education after holding public hearings and gathering testimony from experts on child sexual abuse.
The group that created the training spent a lot of time carefully choosing the information to include, she said. A pilot version was sent to selected participants in September so the group could get feedback.
The self-paced training is broken up into four different lessons, which users can access at any time:
Introduction and legal requirements of mandated reporters.
Indicators of child abuse and neglect.
A plan for responding to suspicion, discovery or disclosure of child abuse and neglect.
Effectively reporting child abuse and neglect.
Like the training that other states offer their mandated reporters — including New York, Illinois and Arkansas — Missouri's isn't legally required.
"It's highly recommended and I believe the most comprehensive in Missouri," Thibaut said. "Our efforts and energy are spent toward getting mandated reporters to take it, but ... every adult would benefit from this training, certainly."
The training describes warning signs and types of abuse and neglect, explores Missouri's child protection statutes and includes an example of a hotline call between a mandated reporter and a Children's Division hotline worker.
At the end of every lesson, users are asked five review questions.
Once the training was ready for the general public, the organizations involved in creating the training promoted it on their websites and sent it out to their contacts, Thibaut said.
Mandatory reporting in health care
The Missouri Board of Registration for Healing Arts has the authority to revoke a health care provider's license for failing to report. If a licensee is charged with a misdemeanor, the board can hold a hearing to decide if it wants to pursue a disciplinary action. A felony charge would result in automatic license revocation.
Students in the MU School of Medicine receive instruction on mandatory reporting during a required course called Introduction to Patient Care, which stretches over their first two years, MU Health spokeswoman Diamond Dixon said in an email.
Students who enter the child health clinical rotation in their third year receive additional training, including how to identify warning signs of physical, sexual and psychological abuse and neglect and how to report the suspected abuse or neglect.
Mandated reporting has been part of child health's curriculum since 2009, Dixon said.
Weidt is a 2005 graduate of the medical school's pediatric residency program. She said in an email that she wasn't aware of any formal training during her time in the program, and if it was mentioned, it was minimal. Most of her knowledge about mandatory reporting came from researching it herself, she added.
She was licensed by the Missouri board in 2005, the same year she started working for Tiger Pediatrics. In 2006, she was certified by the American Board of Pediatrics.
She said she has not been contacted by either board about the highway patrol's statement.
Making a report
Child abuse and neglect can be reported to the Children's Division's 24/7 hotline. In 2015, the hotline received more than 68,000 calls involving over 100,000 Missouri children. According to annual reports, mandated reporters have made between 59 and 66 percent of total hotline calls.
"When you are making a report, you are not making an accusation," Thibaut said. "You are requesting a professional service to get involved. That's what we need to think about."
In Missouri, a mandated reporter can be charged with a class A misdemeanor, punishable by up to one year in jail and/or a $1,000 fine, for not reporting an incident of child abuse or neglect to Children's Division. Any subsequent offense could be a class D felony.
Highway Patrol Public Information Officer Shawn Griggs said Weidt hasn't been charged in its investigation of Kyler Buxton's death.
Children's Division responds to reports by launching an investigation or a family assessment. Investigations begin with reports of fatality, sexual abuse, serious physical abuse or neglect involving foster parents or public institutions. A family assessment may be used in reports of mild or moderate physical abuse or neglect, including medical and educational neglect.
Although not every report will result in an investigation, van Schenkof said people should always err on the side of the child. Any reason to suspect that a child is being abused or neglected should be reported.
"Kids die when people don't fulfill their obligations to report child abuse," she said.