Late in the summer of 1944, an 18-year-old Miles Davis walked into the Riviera Club, a popular spot for jazz in St. Louis.
On the stage, a band was setting up. Its members included Charlie Parker, Dizzy Gillespie, Art Blakey, Billy Eckstine and Sarah Vaughan.
When the third trumpet player called in sick, they asked Davis to fill in. And right here in Missouri, the legendary Miles Davis got his start.
That milestone is just one of the highlights identified by Michael J. Budds in a new book, "200 Memorable Missouri Musical Moments: Commentary, Historical Photographs and Video Clips."
Budds, a professor of music at MU for 37 years, started the book in 2019 and was about to finish it when he died in November at the age of 73. With help from one of his graduate students, Elisabeth Roberts, it was completed.
"To me, it was really special to know someone who felt the music that deeply but also didn't let that compromise his objectivity or his drive as a researcher," Roberts said.
Music in Missouri
The timeline of Budds' musical moments starts in 1809 with a July Fourth celebration in St Louis that featured "liquor, bombast and music," including popular patriotic tunes.
The timeline then travels through Missouri history, noting the 1876 grand opening of the Tootle Opera House in St. Joseph, the St. Louis World's Fair in 1904, the launch to fame of 16-year-old Tina Turner in 1955 and the recording of "Maybellene" by St. Louis native Chuck Berry the same year.
The musical thread also follows the beginning of Silver Dollar City in the Ozarks in 1960; Patsy Cline's last concert in Kansas City in 1963, before the plane crash that killed her; a Beatles concert in Busch Stadium in 1966; and Luciano Pavarotti's international debut as a recitalist at William Jewell College in 1973.
The memorable moments include commentary and context from Budds, a relevant photograph and a link to a YouTube recording so the reader can share the experience.
In his preface, Budds wrote that he wanted to show "the breadth of musical life in Missouri." He pays tribute to the musical traditions of African Americans, French and German settlers, and residents of the Ozarks to illustrate how they shaped the state's history, particularly in St. Louis and Kansas City.
"I suspect that a comparable volume could be compiled for each of the states in the Union, but I do not believe that the majority of them would prove as rich and compelling," he remarks in the preface.
In addition to Chuck Berry, the book honors composer Carl Stalling, ragtime pianist J.W. "Blind" Boone, saxophonist Coleman Hawkins, opera singer Grace Bumbry, pop singer Sheryl Crow and rapper Eminem as Missouri-born artists.
There is also a nod to historic visits by composers Igor Stravinsky and Aaron Copland, jazz musician Duke Ellington, rock 'n' roll icon Elvis Presley and actress/singer Judy Garland.
At times, the book pauses to discuss shameful aspects of the state's musical history, including the popularity of blackface and minstrel performances in the late 19th century.
A statement on the back cover summarizes Budds' book: "Two hundred unique musical events, people and venues have been compiled to honor the area's bicentennial of statehood, complete with additional resources — both online and in print — for you to investigate and experience further each piece of history."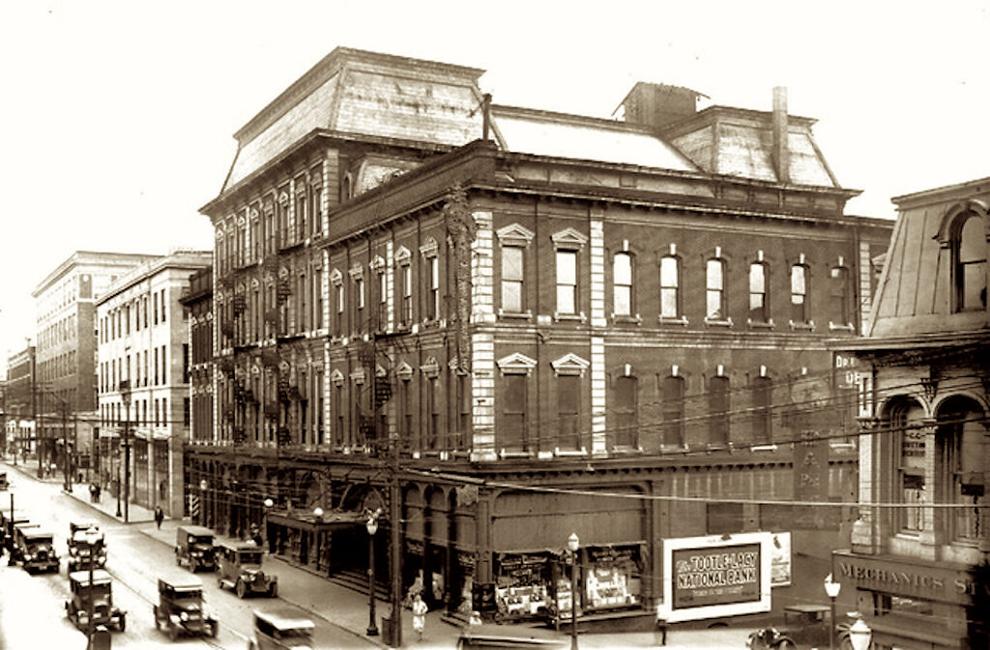 The family name
Budds also wanted the book to introduce music scholars, musicians and the public to the newly established Budds Center for American Music Studies at the MU School of Music.
The center was founded in 2019 after he donated $4 million as seed money, hoping to further the appreciation for music and music tradition that he delivered so enthusiastically to his classes. As the last remaining member of his family, he also wanted to memorialize the Budds name.
The center was designed to be a resource for musicians and music scholars with more than 2,000 CDs and LPs from Budds' own music collection. A set of his class materials will also be available in the center and online. One wall is already filled with thank-you notes he received and kept during his teaching career.
Budds wrote four other books about music, ranging from the evolution of rock 'n' roll to the influence of American jazz in Germany and the history of jazz in the 1960s.
He was also an international authority on musicology, especially jazz, serving as a contributor to other books, dictionaries and encyclopedias such as The New Grove Dictionary of American Music and American National Biography. He was also quoted in a 1989 New York Times article about the influence of Miles Davis.
The final score
Earlier in the month, Roberts reminisced about the class she had with Budds, the "dreaded 7:30 a.m. jazz, pop and rock class." It was the first class she took at MU after she enrolled as a graduate student in 2017.
"I knew which class it was because I could hear this New Orleans-style jazz music blasting through the building," she said. "So I opened the door, and it's 7:30 a.m., and he's sitting down there in the front, waiting for everyone to come in. I knew right then and there that this was going to be an interesting time."
When Roberts talks about Budds, her voice carries a bittersweet mix of admiration and sadness. She remembered his style of teaching and the way he turned the volume up to full blast to yell over the music, "This is the B section!" or "Feel the beat on two and four!"
"His presence in the front of the room was so compelling," she said.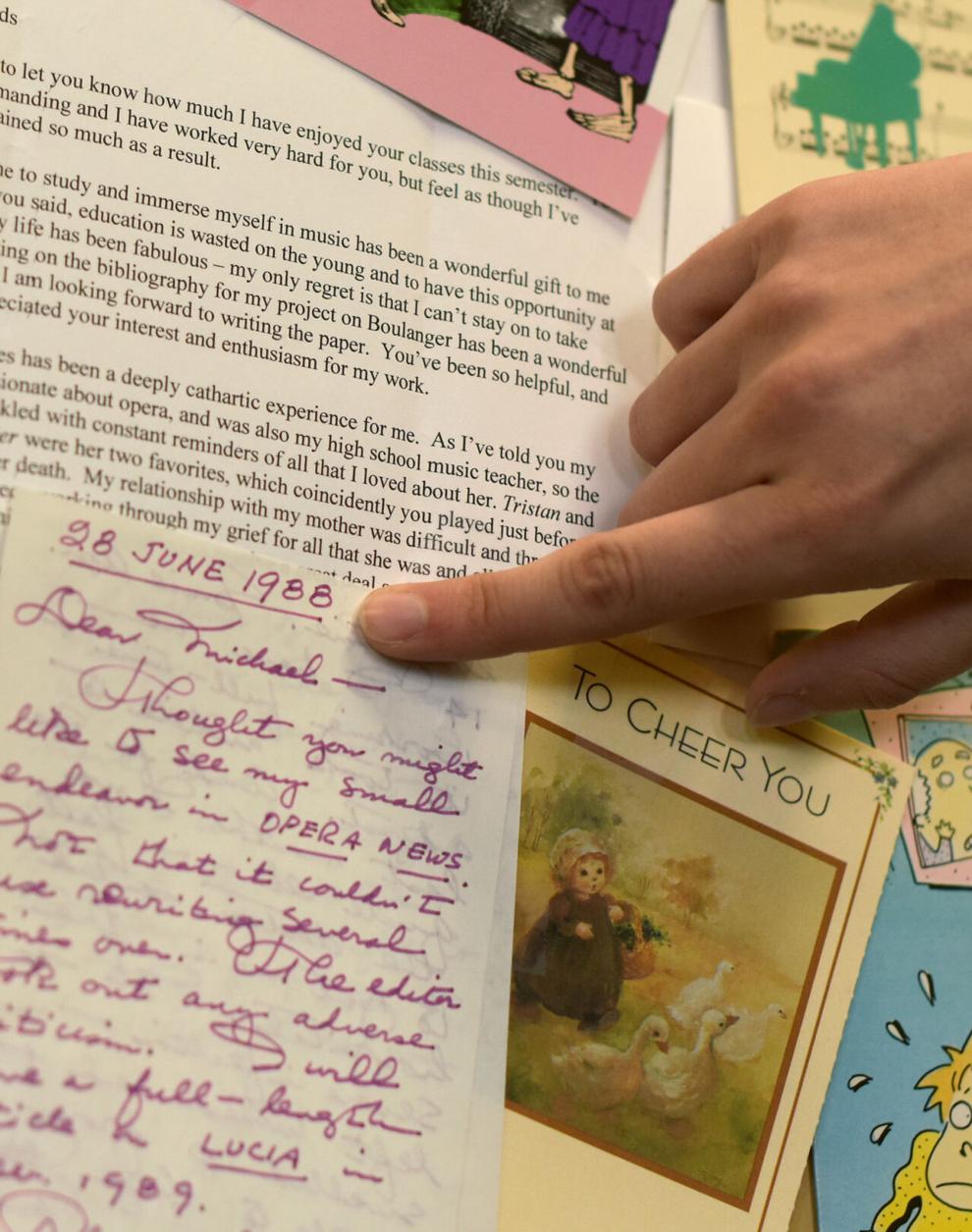 Once, when the class was watching a documentary called "Louis Armstrong: Satchmo," she said she saw Budds in tears after seeing the part where Armstrong dies.
Budds hired Roberts to be his student research assistant in 2019. When she graduated in 2020 with master's degrees in music and composition, as well as musicology, she became his staff research assistant.
That was around the time he began working on the book, and he asked her to help as a researcher and editor, to find photographs and work on the formatting.
Budds already knew much of the content as a leading professor of musicology, but he combed through newspapers and resources at the State Historical Society of Missouri for other entries. Roberts recalls talking to him about places where he was actually present, including a duet performance in February 1986 by opera singers Montserrat Caballé and Marilyn Horne in Jesse Auditorium.
If Budds were alive, he would be delighted to share the book with his friends and fellow researchers, Roberts said, "but in his usual way, he would already be looking ahead to his next project."
She said working on this book gave her a chance to process the loss of her friend and mentor.
"After Dr. Budds' passing, it was comforting to work through the text, hearing his voice so clearly in it," she said, "having an outlet that both made use of my emotional energy and honored his memory.
"I felt that this project was like a love letter to Missouri from him."