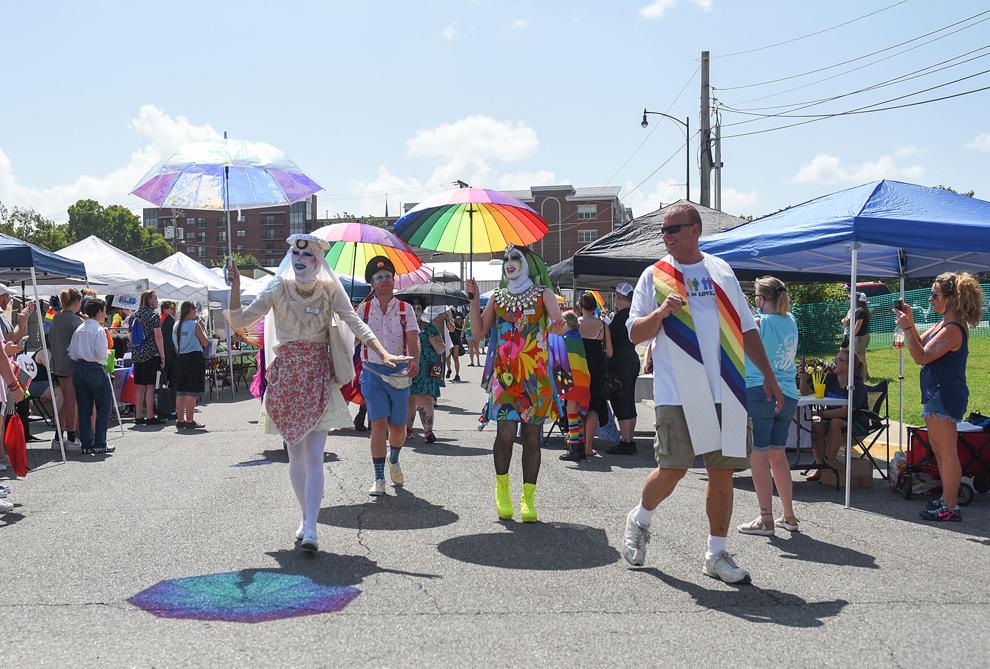 Boisterous color and shining glitter overtook Rose Music Hall on Saturday for the first day of the Mid-Missouri PrideFest.
Even with temperatures reaching well into the 90s, people from all over the state came to celebrate pride and express themselves.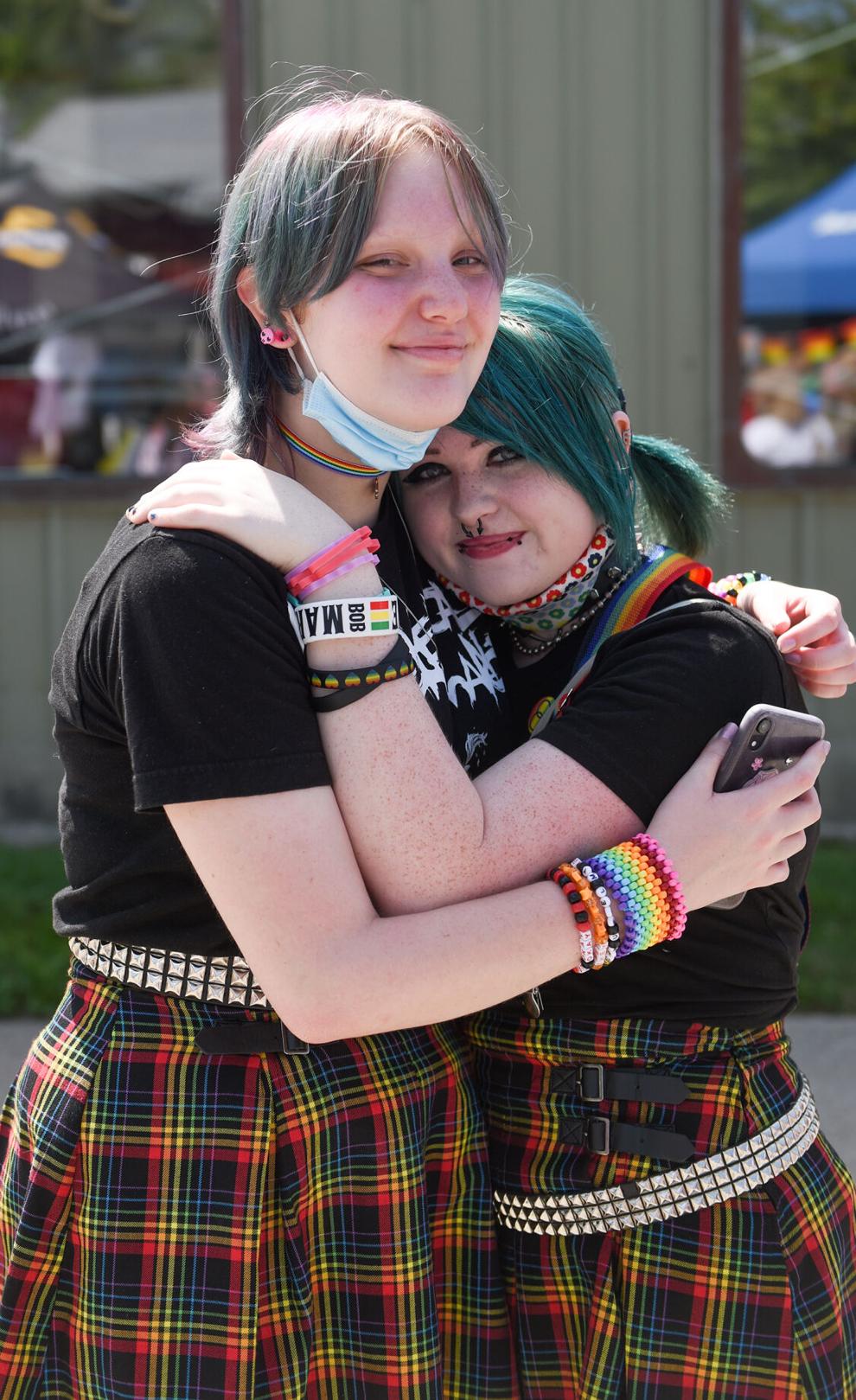 The two-day event hosted a variety of food vendors, performances and activities for the whole family. The event was extended to span the full weekend after COVID-19 caused the cancellation of 2020's PrideFest.
"I want to be here to celebrate the community," said festival attendee Daz Murray. "I feel like a lot of people, when they find out that they are trans, they feel a lot of fear. They come here to be celebrated and accepted."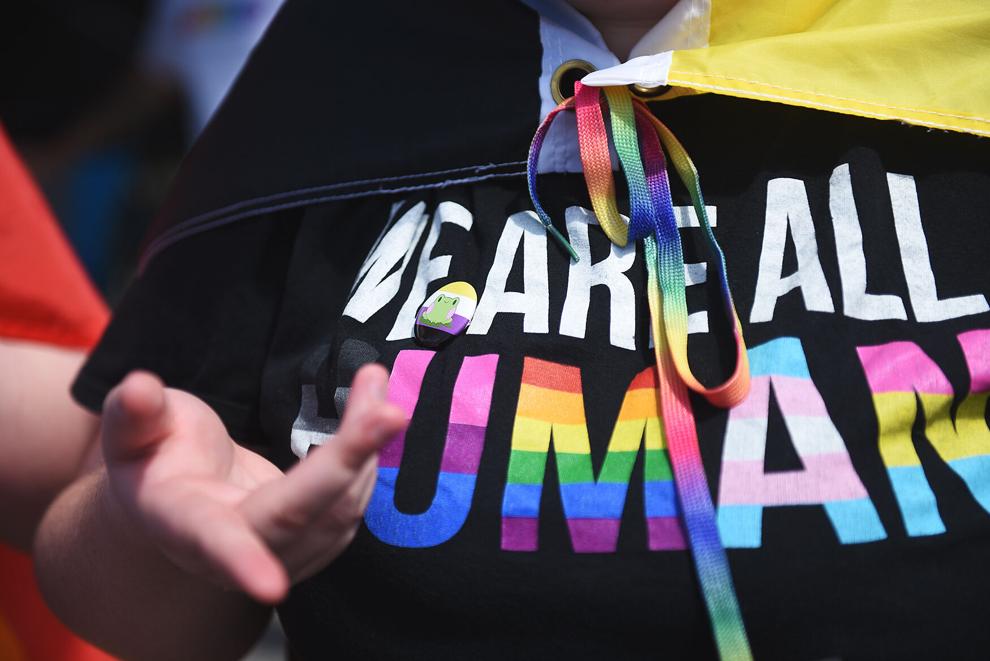 This is Art Smith's second PrideFest. He offers dad hugs to anyone at the celebration.
"I'm trying to share a little bit of love and let people know that they are appreciated," Smith said. "It's life-changing. Three people told me they never had a dad hug.
"Everyone deserves a hug," he said.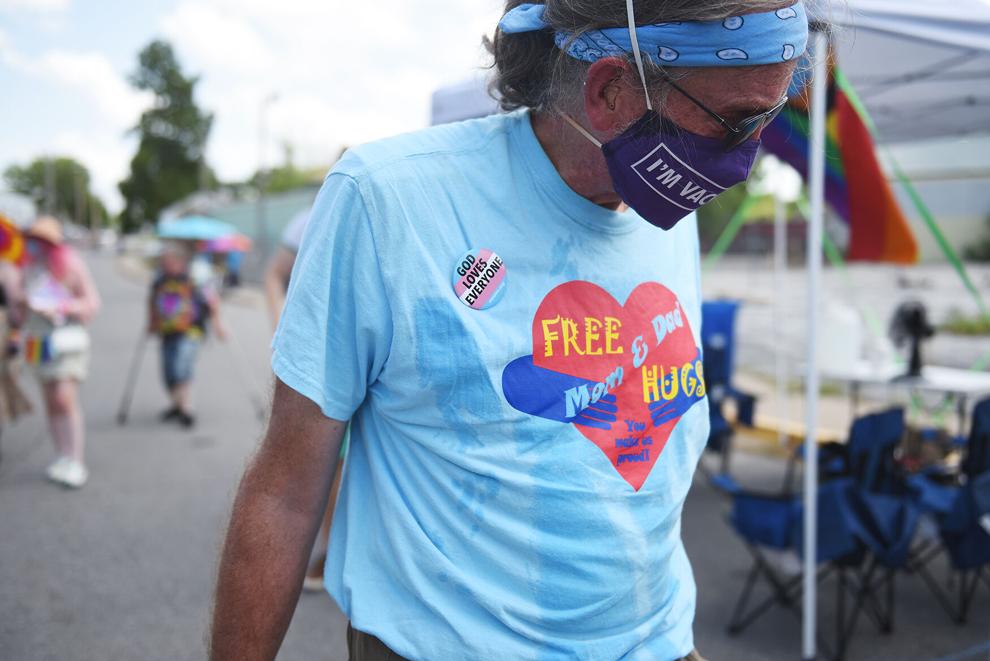 To start off the first day of PrideFest, a homecoming procession walked through the grounds with pride flags and candy.
"Anything that has to do with pride, I feel very included," fest-goer Mary Birmingham said.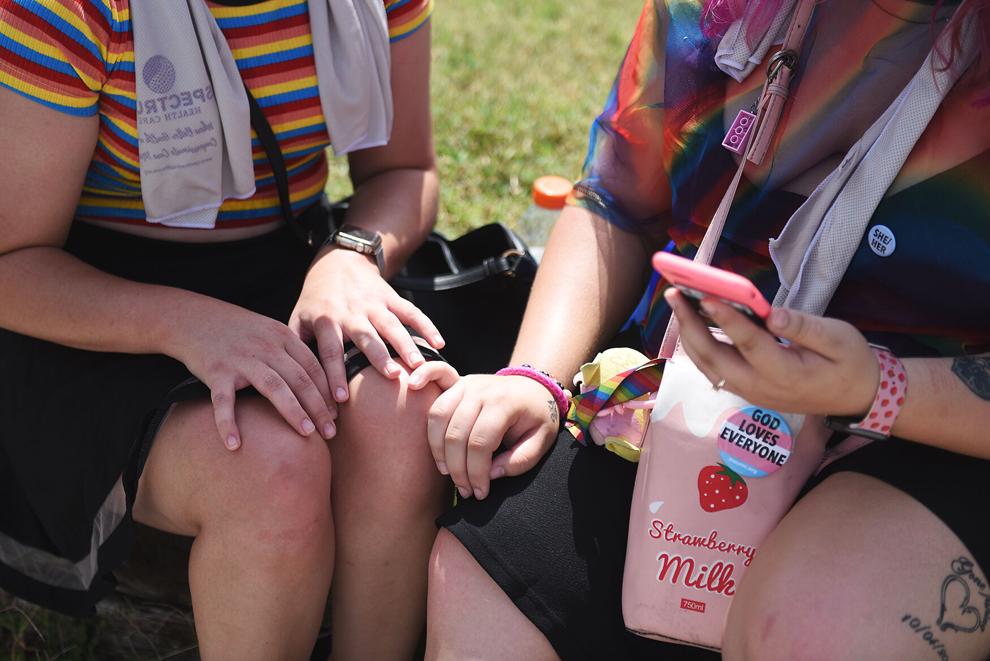 Drag shows and musical performances were planned for later in the evening.
The fest is free to the public. Visitors to the festival can grab a bite to eat from various food vendors and interact with sponsors.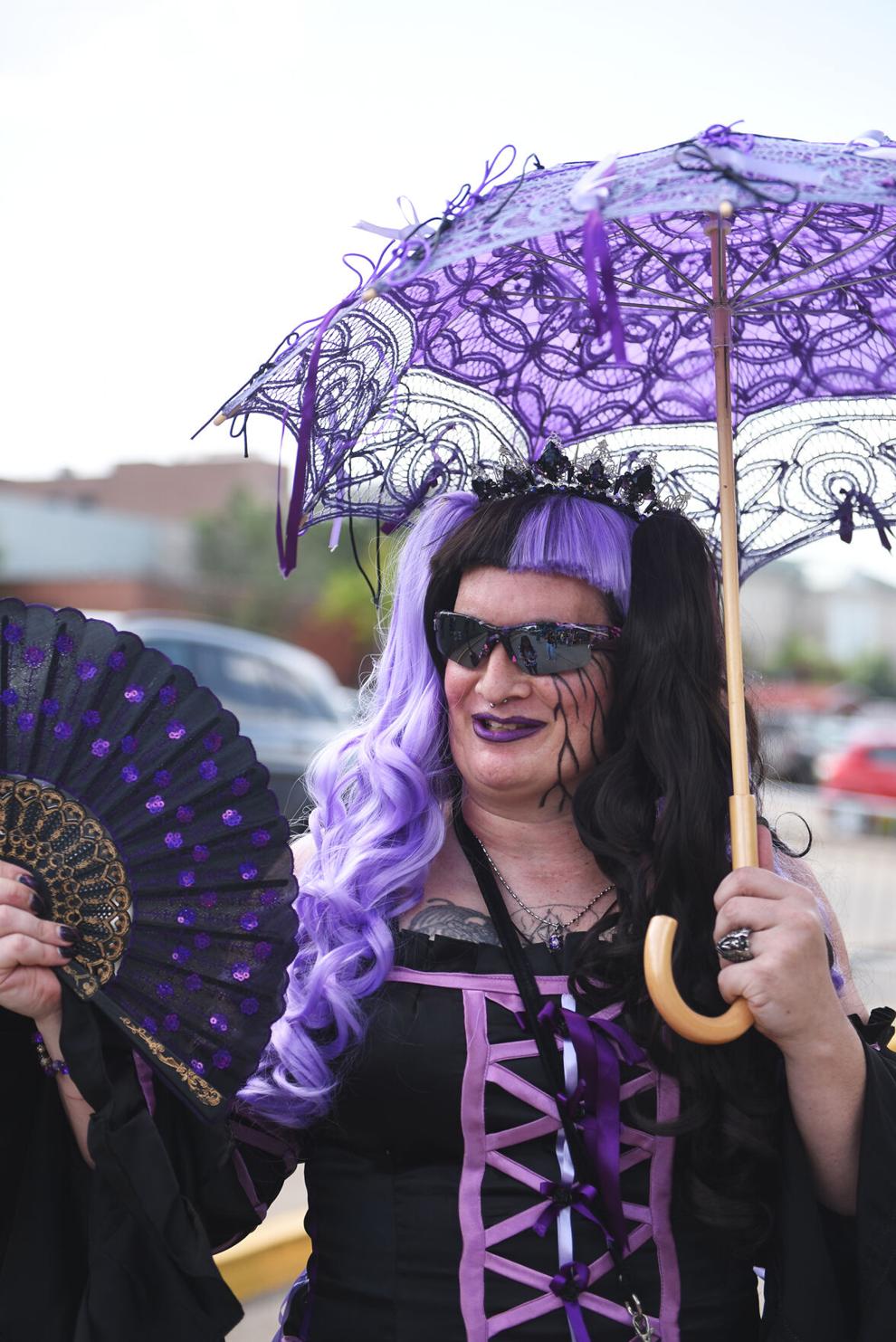 "It's such an awesome and happy time," said Paige Orscheln, an employee of U.S. Bank.
PrideFest sponsors lined the street where people could receive free glitter, pins and candy. Other sponsors such as Truman Memorial Veterans' Hospital, Lizzi and Rocco's Natural Pet Market and Spectrum Health Care were present at the event.
"We love gay pride, and we support it. We think people should be themselves," Kindle Concessions employee Lisa Tatum said.
Food vendors such as Big Daddy's BBQ and Ozark Mountain Biscuit Co. served festival-goers.
When asked about the significance of the festival, attendee Michelle Daytona said, "Pride is freedom of being yourself as you're meant to be."