COLUMBIA — Missouri Republican lawmakers want MU assistant professor Melissa Click and Assistant Director of Greek Life Janna Basler fired.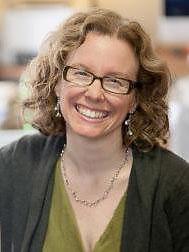 Ninety-nine Republican members of the Missouri House of Representatives* signed a letter to Interim MU Chancellor Hank Foley, Interim UM System President Mike Middleton and the UM System Board of Curators on Monday, calling for Click to be fired for her behavior toward two MU students during campus protests Nov. 9.
Eighteen Republican senators signed another letter demanding UM dismiss Basler and Click. 
Click is a faculty member in the communications department of the College of Arts and Sciences at MU. She resigned her courtesy appointment in the School of Journalism the day after she was seen in a viral video pushing the MU junior Mark Schierbecker's camera and calling for "some muscle" to remove him from Mel Carnahan Quadrangle, where students had been protesting the racial climate on campus and were reacting to the earlier resignation of former UM System President Tim Wolfe.
In the same video, Basler can be seen pushing and berating MU senior photojournalism Tim Tai. Tai was trying to take pictures of student activists who had been camping on the quad for about a week. Concerned Student 1950, the group pushing for Wolfe's removal and increased awareness of racial tension on campus, had posted signs asking reporters to stay away from the encampment. 
"The fact that, as a professor teaching the communication department and the school of journalism, she displayed such a complete disregard for the First Amendment rights of reporters should be enough to question her competency and aptitude for her job," the House letter reads.  
Click never taught courses in the School of Journalism. Her courtesy appointment allowed her to advise graduate students on projects and theses.
Republican Reps. Caleb Jones, Caleb Rowden and Chuck Basye, all of Boone County, were among those who signed the House letter. Sen. Kurt Schaefer, R-Columbia, signed the Senate letter.
"At every turn, Click's actions were unacceptable and inflammatory in a situation where the students and the public needed and expected university employees to serve professionally and as a calming influence," Jones said in a statement accompanying the letter.
"In my opinion, it's clear she violated this reporter's constitutional rights," Jones added in an interview Monday afternoon. "It's also clear that she assaulted that reporter. The state's land grant institution should not be employing people like that." 
The House letter also called into question some of Click's research. The letter states that the lawmakers' constituents "expressed outrage" that Click was paid with taxpayer dollars to do pop culture research on "50 Shades of Grey," Lady Gaga and "Twilight." 
MU spokesman Christian Basi said he doesn't comment on personnel matters as a matter of university policy.