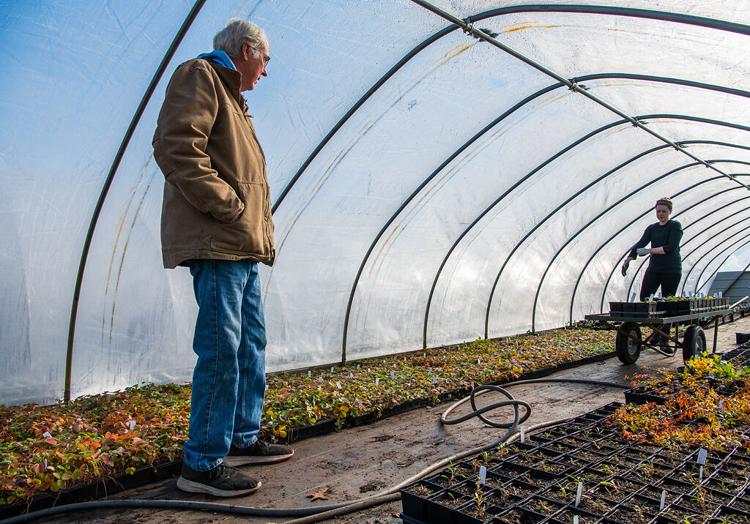 From the time he was 10, Mervin Wallace knew he was a plant person. As a child, Wallace would watch his mother in the garden, and she would teach him about plants. As a young man, Wallace majored in biology in college and studied botany for a year in graduate school.
Wallace started out teaching high school biology and later worked in the Missouri State Public Health Laboratory before founding Missouri Wildflowers Nursery in 1984. Wallace's passion for wildflowers began with an interest in orchids.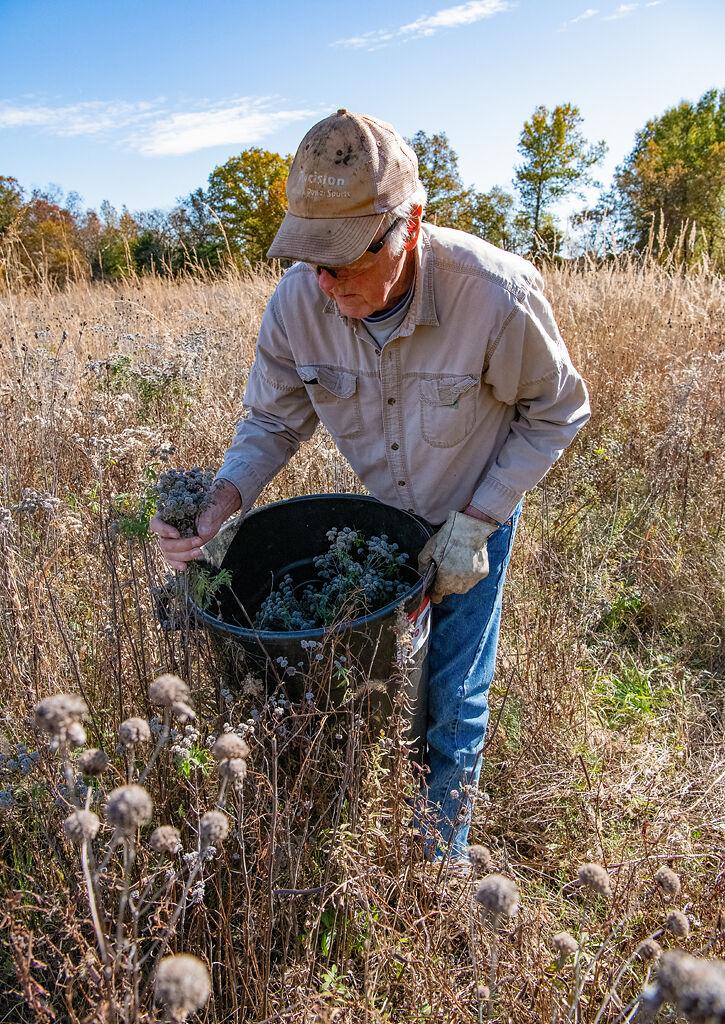 "For 14 years, I went around looking for the native orchids in Missouri and learning their habitats," he said.
"I got tired of working in the laboratory, inside walls. I was an outdoor person, so I got interested in growing natives," Wallace said. "I came up with the idea of selling them and developing a nursery as an alternative to working in the laboratory; so in 1984 I started the nursery."
Wallace was John Edgar's high school biology teacher in 1970, which inspired Edgar to go into biology himself. Now retired, Edgar worked as a teacher and later an administrator.
"Mervin was always the standard I looked back to because he had a passion and was excited about sharing his knowledge," Edgar said. "When I evaluated teachers as an administrator, I could tell who had a passion and who just 'did it.' It's obvious he had love and passion for biology."
Edgar and his wife decided to put their own love of nature into action by converting 35 acres of their farm into prairie. They started the project in 2008, and Wallace provided the seed and technical advice. The Edgars share their prairie with others and it is used as a teaching tool.
For example, schools use the Edgars' prairie as a lab, and the Missouri Department of Conservation uses it for classes. It is even used to show elementary school students studying Missouri history what a prairie looks like.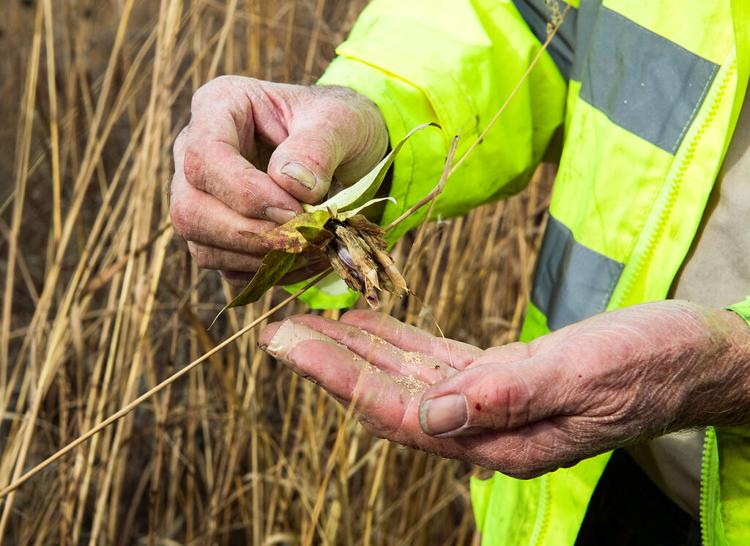 Through his love of plants, Edgar notes that Wallace has inspired many people in his life.
"My wife and I are just two of the many people that he has changed the trajectory of their life," Edgar said. "We are different, and we are better because of him."
In 1986, two years after starting his nursery, Wallace began helping Herb and Joan Domke with the long process of converting fescue fields on their property near New Bloomfield to native wildflowers and grasses.
Although the Domkes had enhanced the natural habitat on their property since buying it in 1971, the fescue was the last challenge to tackle.
Fescue is an aggressive, non-native perennial grass that makes it hard for natives to compete. Wallace was new to establishing prairie. He is still practicing and refining the strategies for growing native plants that he learned while assisting the Domkes.
Herb and Joan Domke have now passed, but decades later, the property now known as the Prairie Garden Trust features a breathtaking diversity of native wildflowers and grasses, which attract an abundance of pollinators and other wildlife.

Herb and Joan's son and daughter-in-law, Henry and Lorna, continue to build on their legacy by opening the Prairie Garden Trust, now a nonprofit foundation, as a nature garden open to the public by appointment.
Carol Davit, executive director of the Missouri Prairie Foundation, has known Wallace for over 11 years. Wallace is a professional member of the foundation's Grow Native! marketing and education program.
Davit counts Wallace among her most trusted and respected colleagues. She noted his tremendous energy and drive and his passion for conserving native plants and habitats.
"He has an unrelenting curiosity about the natural world, which is one of the secrets to a satisfying life," Davit said. "There is always something interesting to learn."
Wallace is one of a number of native seed producers who has contracts to collect seeds from the foundation's properties. He also gives presentations, writes articles for the Missouri Prairie Journal and is generous with his advice to others.
That advice is important because growing native plants is difficult, Davit said, which is why growers cooperate and collaborate with each other to promote success across the industry.
"(Wallace) has been a real inspiration to other native plant nurseries and growers," she said. "He paved the way and helped build a clientele and create demand that other producers are helping to meet."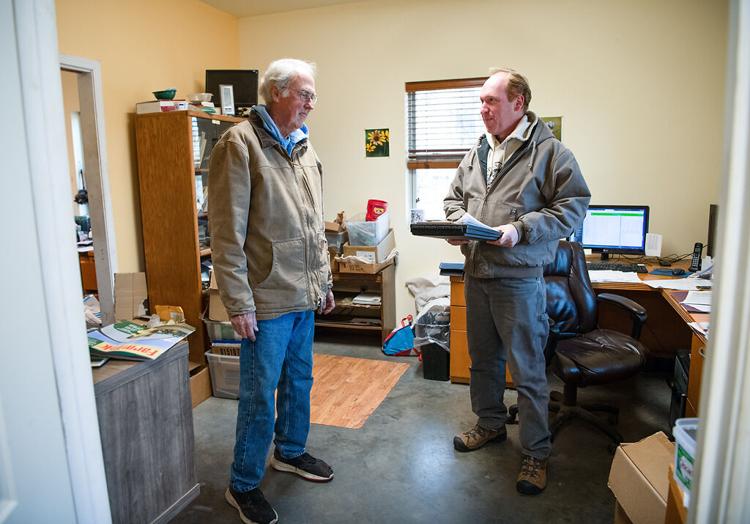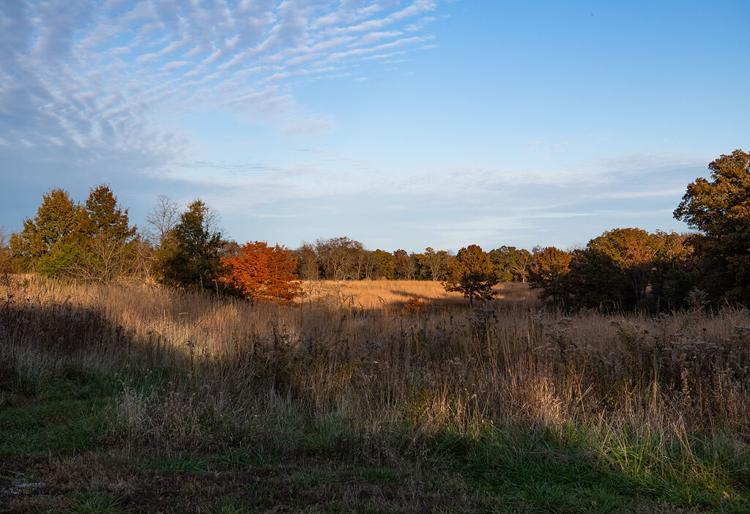 Wallace's dedication to selling only genetically pure Missouri native plants means he and his staff hand collect many of the seeds from locations across the state. Others are grown in fields and collected in bulk fashion using a combine.
"When I started the nursery, I decided that Missouri would be the geographic boundary of where I would get my material," Wallace said. "I did native plants because I felt like they needed a place to live, and people could plant them in their yards and give them a place."
Wallace notes that as our population expands, we are eliminating more true native habitat. Wallace recalls being inspired by Douglas Tallamy's book "Bringing Nature Home." Wallace notes how Tallamy made the connection between native plants and wildlife.
"That just clicked in my head," Wallace said. "In particular, (Tallamy) points out that the insects that eat the plants are essential for birds, that 96% of all birds feed their young insects, which includes all those songbirds that people enjoy around their house."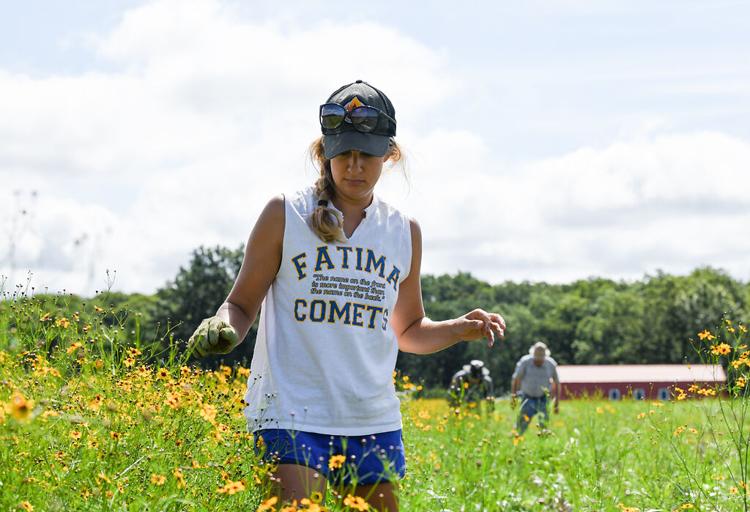 Wallace is the sole owner of his nursery, but eventually, his son Marcus is likely to inherit the business. Unlike his father, Marcus recalls not wanting anything to do with plants as he was growing up. It was later in life when he began to appreciate the fact there is always more to learn about them. He recalled going on family vacations where on highways without traffic, his dad would slow down to 30 or 40 mph so he could look at the wildflowers.
"Me and my brother would get so annoyed," Marcus said. "I guess now I do the same thing."
From the founding of Missouri Wildflowers, Wallace decided to sell only genetically native material, and he has never given up on that founding principle.
"I stuck with it, and it's really paid off," Wallace said. "There are lots of organizations, including government, that want to increase the amount of wildlife in nature and the way to do that is with native plants because they are the bottom of the food chain."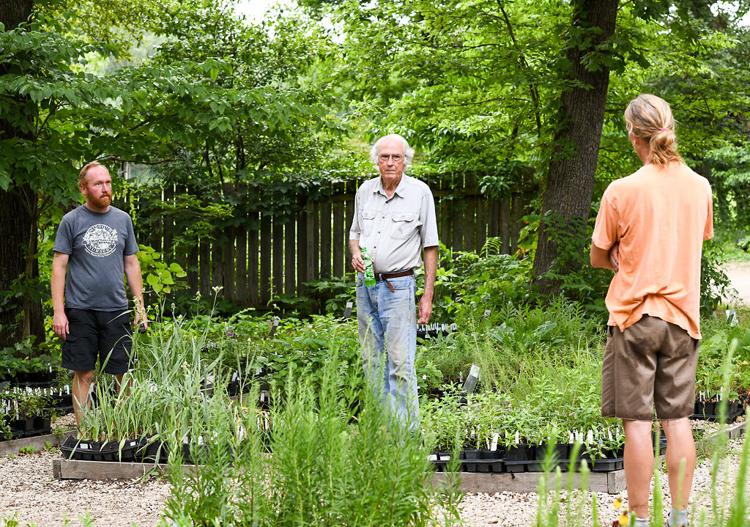 "Ultimately, when (Marcus) or whoever is in charge, we need to keep going in the future with using native Missouri sources unless we expand it to other areas beyond the state. That's why people come to us," Wallace said. "I think the nursery will be a success as long as they stick to that basic principle."
In the early years, Wallace would have waste plant materials with seed in it that he would put along the nearby highway, resulting in profuse wildflower blooms in the springtime. He contemplates the effect of these flowers on commuters.
"I just know without anybody saying it that they look forward to (the flowers blooming) if they live inside a cubicle all day long."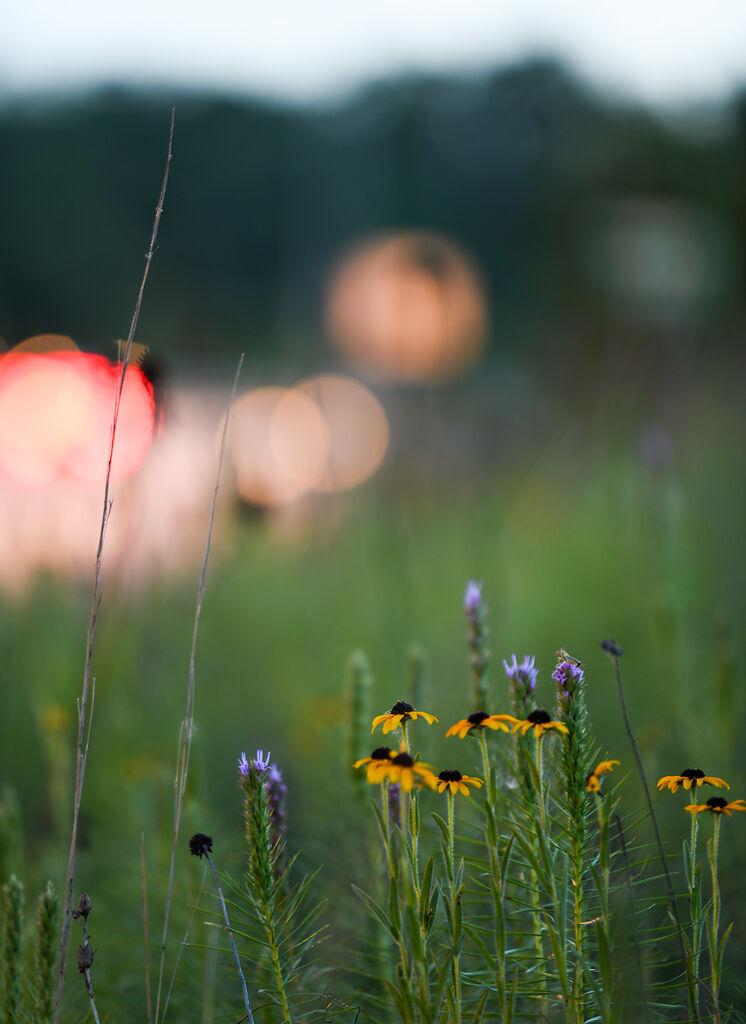 Wallace mused about the legacy of these highway plantings. He put the seeds out on dry rocky places, knowing those are the most successful places to plant wildflowers because there is no competition with plants such as fescue.
"It dawned on me that I took the seeds for these plants from glades, and I'm putting them back out on a glade," he said.
"I realized those plants have been on those glades for thousands of years, so there's the potential for the ones I put out here to stay for thousands of years."