By April 2020, the drag performers of mid-Missouri found themselves once again looking for a new home when Yin Yang, Columbia's sole LGBTQ-dedicated bar that regularly hosted drag shows, closed. Seven friends, all drag show regulars, banded together to birth Nclusion Plus.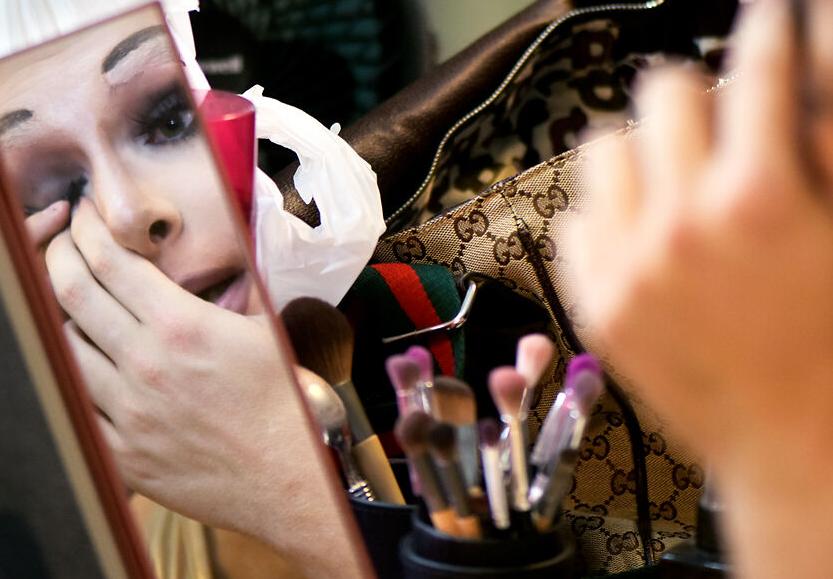 Venus O'Hara, who has been performing for ten years, was asked by the founders to become a performer for their new group.
"It felt heartwarming to me because I had never been reached out to by other gay men before in a friendship way," said O'Hara. "It meant a lot because I felt like they wanted me to be a part of their lives."
O'Hara credits having this group of male friends with opening her eyes and teaching her to "look past the stereotypes of the gay society." This is one goal of Nclusion Plus.
The new business hopes to side-step the traditional obstacles facing most small businesses by relying on a member subscription, providing LGBTQ resources for all ages and forgoing a permanent location.
They are looking to serve the LGBTQ community in a fresh new way that is "member-owned, run, organized and centric," said Brandon Banks, one of the co-founders of Nclusion Plus.
A place to call home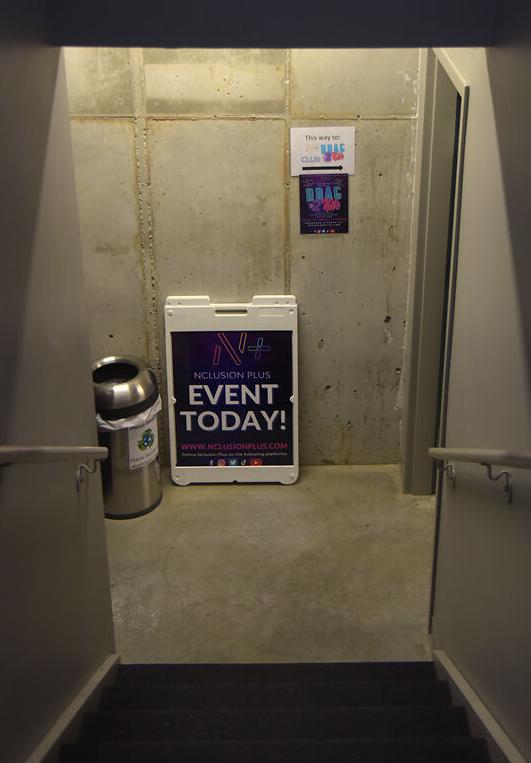 Despite mid-Missouri's need, Columbia has seen the opening and closing of five LGBTQ bars, the most recent casualty being Yin Yang. So when news of this most recent closure came, the seven LGBTQ mid-Missourians and friends knew that if they wanted a queer-run establishment to be long-lasting they needed to try something new. Their first question was where their startup funds would come from.
They did the math and realized that between them, they had unconsciously been spending around $1,000 a month on entry costs, tips and drinks at drag shows. Since the start of the pandemic, that money was no longer being used. Rather than pad their own savings accounts, the group pooled their money and used it to fund small virtual shows put on by their friends.
Banks was deemed the "most business-y" of the group and was therefore assigned the role of writing a business plan.
"We don't want to have a location that costs us $5,000 a month, or else we won't be able to afford this more than one month," Banks said. "We just built our dream list, and we worked backwards essentially."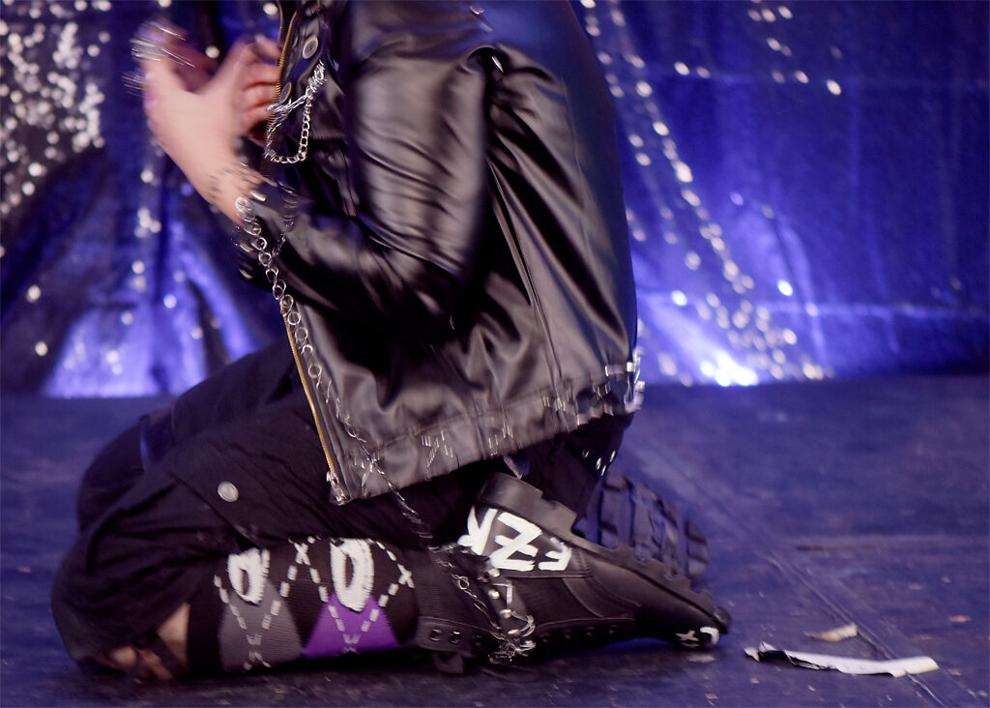 Nclusion Plus operates as pop-up entertainment rather than paying rent for a permanent space. Currently, Nclusion Plus hosts their shows in the lower level of Twaddle Orthodontics and at Downtown's Pressed.
"Because we don't have a physical location, we're able to be very nimble. We don't have financial pressure against us that makes us collapse," Banks said.
An orthodontics office may not seem like an obvious home for drag performers. However, the team, between the dynamic choreography and engaging performances, transforms the space, suspending the COVID-19 reality briefly for a night of fun and glamour.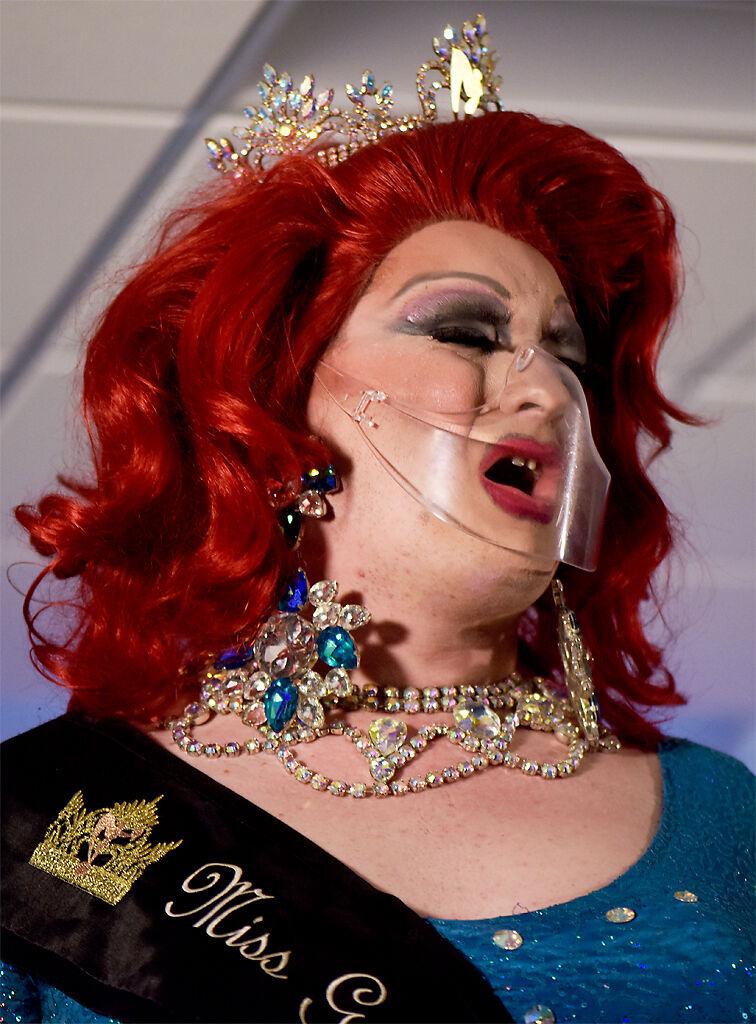 "We're gonna go wherever people ask us to put on a show," co-founder of Nclusion Plus, Anthony Plogger said. "If you've got 1,500 square feet, we'll put on the show for you."
Supporting performers
Nclusion Plus also sets itself apart through its member-orientated approach to business. Rather than having one sole owner, the seven members share the burden of opening a new social club. The performers are encouraged to become members as well, and every member is encouraged to join a committee. This allows the members to have direct control over the decisions of the club, ensuring that it remains true to its purpose of being an inclusive space for everyone and fulfilling the community's evolving needs.
To further support the performers and members, the founders work with the drag kings and queens to record digital content that teases their shows and promotes their brand as a performer. They do photoshoots with the performers, tag them in the Nclusion Plus social media posts and help them in producing and selling locally-sourced merchandise.  
O'Hara was one of the first performers to join Nclusion Plus. She is also one of the primary members of Nclusion Plus's Education Committee and helps run the Pride Pioneer, which is a monthly publication that highlights local and celebrity pioneers in the LGBTQ community.
"Yin Yang did wonderful things, and they offered me so many shows, but a lot of times it was about the next biggest name we can get, and that's not always me," O'Hara said. "I felt like my talent was strong; Nclusion sees that and wants to do everything they can to show that with posters, t-shirts, stickers, slogans and memorabilia, and they even hosted a roast for me for my drag birthday, which I would have never gotten the opportunity to do elsewhere."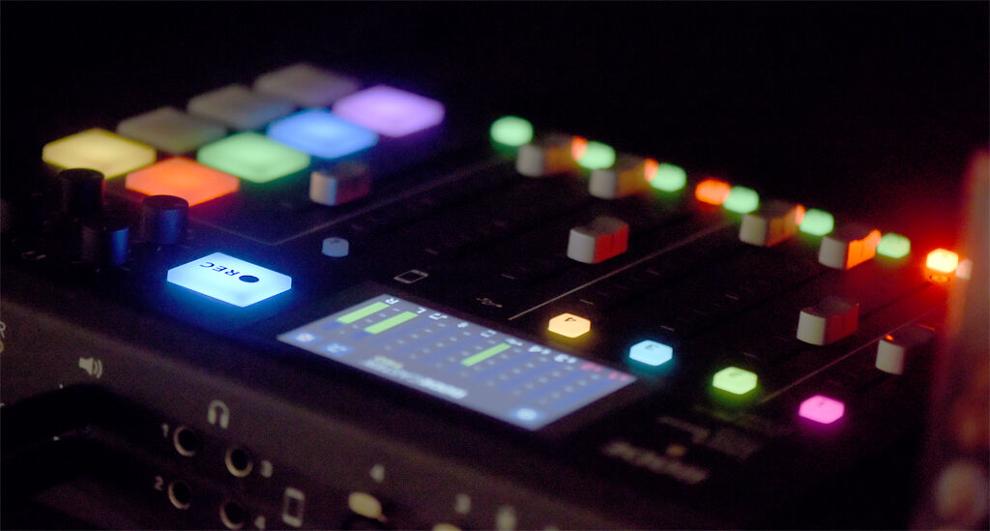 Luna Steelheart, who has been performing in St. Louis and Kansas City for four years, was asked to perform in Columbia at Nclusion Plus shows by her friend and Nclusion Plus founder, Plogger. Since then, she says, her drag has evolved and her fan base has grown. Steelheart praised Columbia's evolving and adaptive performance scene. 
"Nclusion Plus not only promotes you for them, they promote you for other people," said Steelheart. "So now I'm almost traveling all over the state to perform, which has been my dream because I would love to turn drag into a full-time gig."
Along with promoting the performers, Nclusion Plus is working to teach them business and performance skills. Banks realized that new performers starting out weren't getting the business tips they needed to take their performance to the next level. He knew that time on stage was only a part of the whole picture.
"We also have tried to do some professional development workshops, surrounding building resumes, learning interview skills, perfecting job searches, trying to understand the business of entertainment. It's easy to get on stage and put on an outfit, but do you understand that you're supposed to track your tips and what happens when you are 1099 person versus an employee, and all those things that may not be told to them," said Banks.
Nclusion Plus works to better educate their performers to help them reach success. Along with professional development workshops, Nclusion Plus hosts a bootcamp performance workshop . During this bootcamp, new performers work with experienced mentors to focus on an area they hope to improve on each month.
Community Education
Unlike other drag spaces, Nclusion Plus is member-focused, so performances are just a fraction of what they do. Their goal is to build a healthy, inclusive environment for the entirety of the LGBTQ community.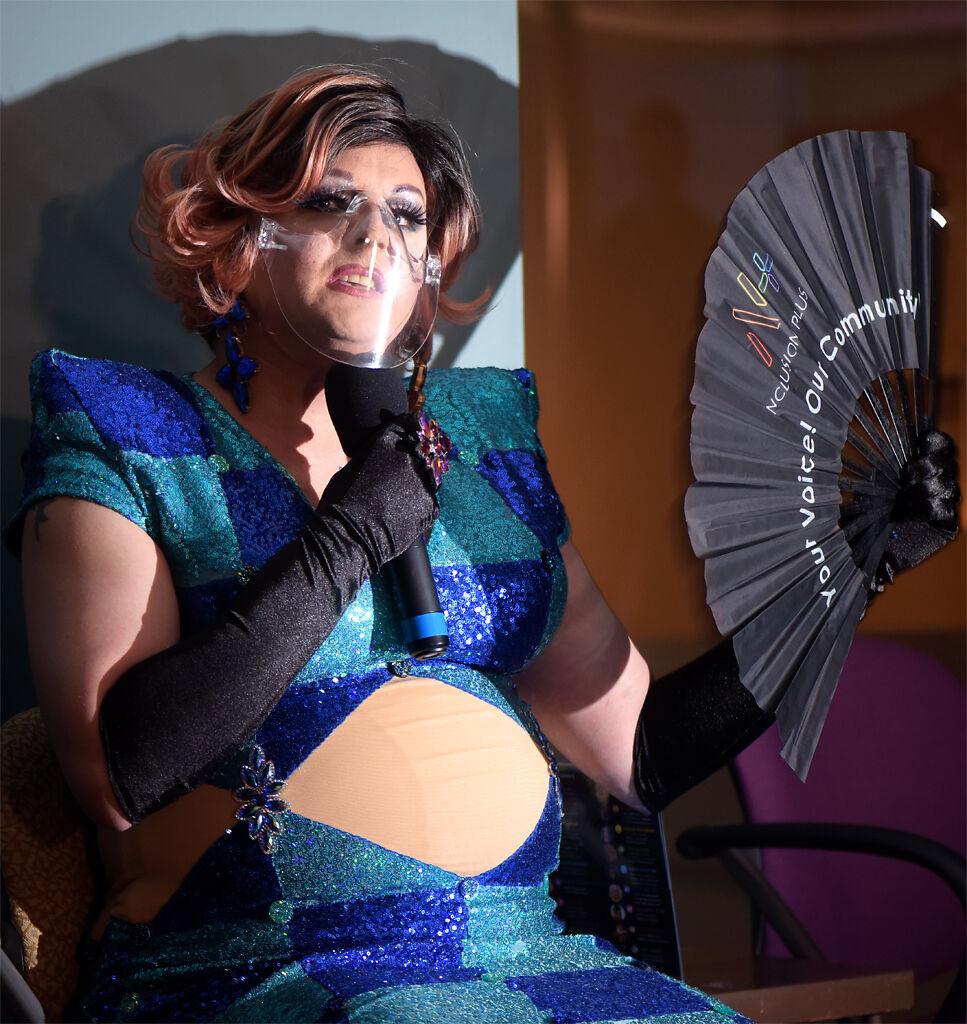 "Being in the LGBTQ community, the LGBTQIA community is not always open doors and friendly smiles; it can sometimes be even when you find a safe space, it's not always a healthy space, ... our mission is really to support the positive environment where the entertainers are valued and appreciated," said Plogger.
Nclusion Plus is working to create a cumulative portal of resources for the queer community, complete with book suggestions and connections to mental health services, on their website.
Plogger has a personal interest in education and wanted to be sure it was a pillar in the organization's foundation. As part of his education efforts, he selects children's books, teenage books and adult books monthly to suggest to the community. These are books written by and or for the LGBTQ community with the goal of educating or including those in the community. Plogger links the books from Skylark Bookstore, a local business in downtown Columbia.
"In the last couple of decades those stigmas have started to subside. And people have been more open minded to even allowing conversations about LGBTQIA+ individuals to exist in their households and in their lives. So, I think that while we have that opportunity, it's more and more important to educate people on how we be safe as a community, this is how we should interact with others, and how they should hopefully understand and interact with us, and then it gets us all into being in a more equal and egalitarian playing field," said Banks.
Columbia has seen a growing and evolving LGBTQ community, with the 2020 COVID-19 pandemic throwing traditional bar owners an extra curveball. Looking for an innovative way to create a home for their community, Nclusion Plus is leading the next wave of entertainment groups with their member-run, pop-up business style. With a focus on resources for the community and a local- oriented model, Nclusion Plus is looking to build a healthy performance and community space for all.
"It's inclusive to everyone and every type of performer," Steelheart said, "which I think speaks bounds on their characters that they are so open to just everyone. Nclusion is a place of love and acceptance and kindness and family; those are, I would say, their four key fundamentals."
Nclusion Plus will be hosting two shows this week. Honey D'Moore and Venus O'Hara will be hosting a show at 8 p.m Thursday at Twaddle Orthodontics. Saturday, join Nclusion Plus for Luna's Birthday Bash at Twaddle Orthodontics.