Three years before retiring from her job in Santa Monica, California, Jeanne Sinquefield and her husband, Rex, built a 20,000-square-foot home on their farm in Westphalia. In retirement, the farmhouse has not only allowed them to live closer to family, but it has also become a favorite place for Jeanne Sinquefield to gather with friends and family and play music with them.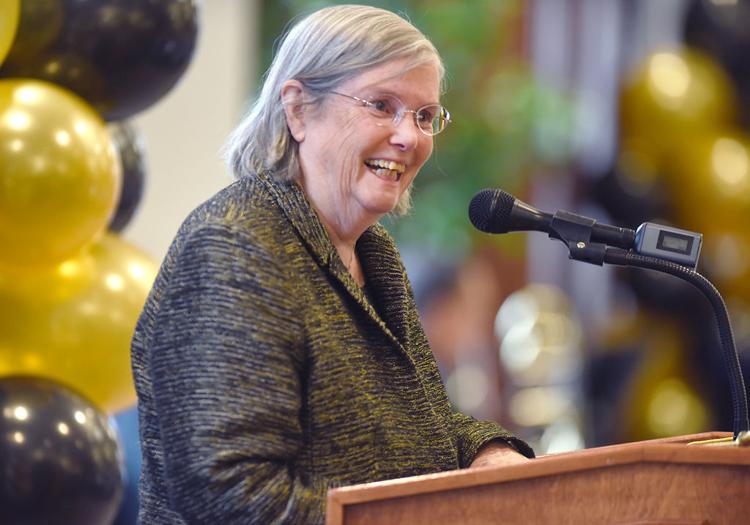 Sinquefield retired as executive vice president and head of trading at Dimensional Fund Advisors, which her husband founded, in 2005, and now she's living out her retirement dream. Along with visiting her four grandsons, ages 7 to 13, she's come to realize a new passion for music composition.
Sinquefield, who has played the string bass since she was 11, has regularly invited people to the farmhouse to create music with guitars, violins, cellos and violas. The gatherings are casual — more like family reunions than concerts.
Her daughter, Katie Sinquefield, said the music seems to delight her mother.
"It's great to see her so happy doing something she loves," Katie Sinquefield said.
The gatherings eventually became a turning point in her mother's life. In 2004, a cousin, Alex Genigeorgis, brought his family and a guitar to the farm from Sacramento. Genigeorgis, who started playing music as a 2-year-old, knows how to play guitar, harmonica, piano, accordion and the drums.
He was just 11 when his grandfather died, and he wrote a song about him. It was the first song he'd ever written, and it was warmly received at the funeral.
"I didn't know what I was doing," Genigeorgis said. "It comes natural ... I never went to (music) school. It's just a gift."
At the farmhouse, he played a song he wrote about America after the 9/11 attacks.
"If her arms were an ocean, she'd reach out vast and deep," he sang.
Sinquefield was transfixed. "I thought it was magical that someone can come up with these beautiful pieces of music," she said.
Ever since that moment, Sinquefield has been dedicated to promoting opportunities for future composers and has donated a total of $17 million for composition programs to the MU School of Music since 2006. The money also helped build the Sinquefield Music Center on the MU campus, which opened Monday and will celebrate a grand opening Feb. 1.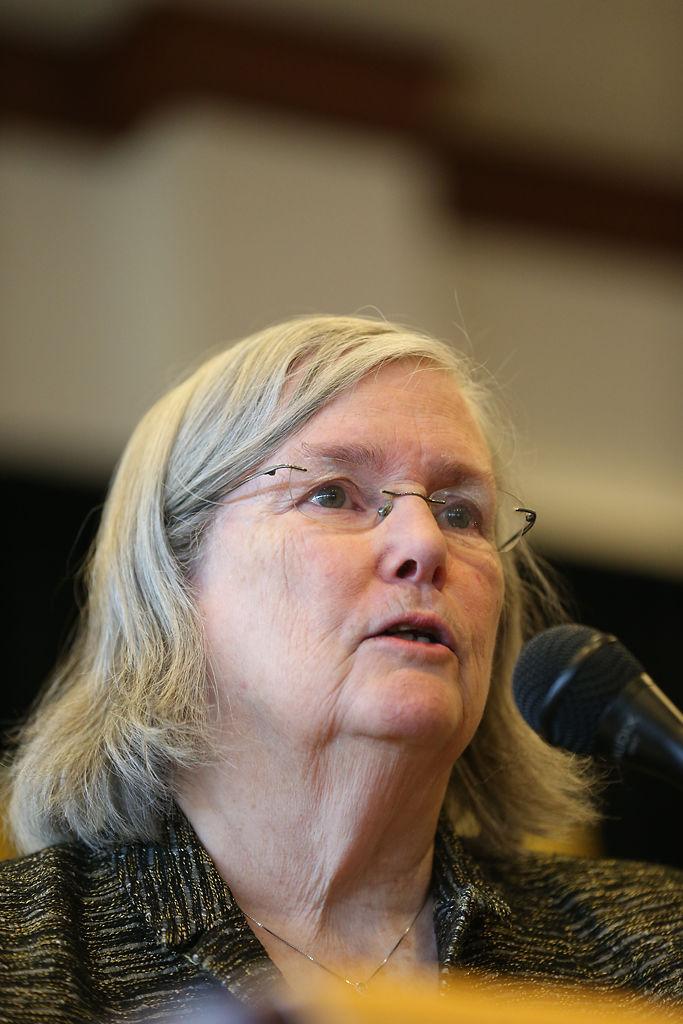 Fostering future composers
In 2005, then-MU Chancellor Brady Deaton visited the Sinquefields' farmhouse to talk about how to use her monetary donations. Sinquefield's first idea was to put a $50,000 gift toward the establishment of the Creating Original Music Project, a composition contest for K-12 students in Missouri. MU music students perform the winners' pieces. The first competition was held in 2006.
Sinquefield said it was fun to watch the children show off their creativity, but she was shocked to learn the first year that none of the winners had ever met another composer.
Feeling an obligation to provide a better environment for aspiring composers, Sinquefield sponsored a composition summer camp for Missouri high school students at the MU School of Music campus in 2007. During the five-day workshop, one of the MU music students helping the high schoolers approached her and asked: "What about us?"
That's when Sinquefield started focusing her attention toward enhancing opportunities and experiences for composition students. In 2009 Sinquefield and music school administrators started the Mizzou New Music Initiative to benefit students, faculty and guests.
Using a $1 million donation from Sinquefield, the program offers scholarships to composition students, connects them with professional musicians and holds concerts featuring the students' music. Sinquefield has renewed the contract with the Mizzou New Music Initiative every three years since 2009, MU music Professor Stefan Freund said.
The program has also held the Mizzou International Composers Festival since 2010. Musicians from England, Germany and Ireland performed during the one-week event in July, according to the program's website.
The festival selects eight "resident composers" to give presentations on their music, take lessons with guest composers and work with the professional ensemble Alarm Will Sound to premiere their compositions at the final concert. A record 346 people from 24 countries have applied to be resident composers for the 2020 festival, scheduled from July 27 to Aug. 1.
Freund recalled what Sinquefield often said in her meetings with the music school: "To have new music, we have to have composers, we have to have performers and we have to have an audience."
"She's providing funding for composers who aren't famous and might not even know they're composers yet," he said. "She wants to find and grow composers. It's incredibly unique."
Sinquefield, who attends every concert offered by the Music Initiative, said she enjoys talking with the students.
"One of the coolest things to do is to go to a concert and listen to a beautiful piece of music and realize that you commissioned it," Sinquefield said. "I am trying to make Missouri a mecca for musical composition."
Julia Gaines, the School of Music director, said Sinquefield is persistent.
But Sinquefield wouldn't give up.
"You know what? These facilities are holding our musicians back," she told Gaines one day.
"Yes, they are," Gaines replied.
Music center vision
The Sinquefield Music Center that opened Monday on Hitt Street allows musicians and composition students to rehearse and record their work in well-equipped facilities.
Gaines said the music school now uses only two buildings — the Sinquefield Music Center and the Fine Arts Building. Eventually, the school will be housed in one building with a 500-seat concert hall, faculty studios, additional classrooms, rehearsal spaces and a graduate student area. There is no timeline for the second phase, Gaines said, because the funding hasn't been secured yet.
Greg Sheldon, an architect with BNIM of Kansas City, said his team paid attention to every detail when designing the center. The rooms feature "acoustical isolation," which requires special walls that absorb sound so students in regular classrooms can focus on their studies.
"It was just always trying to make sure we had the right assemblies for the wall, the floors, the ceilings so those rooms are truly quiet," Sheldon said.
The School of Music has seen a 15% increase in student enrollment over the past two years, and Gaines said the new building will further boost the program.
"We're definitely moving in the right direction," Gaines said.
Niko Schroeder, a master's composition student and 2019 winner of the Sinquefield Prize, said Sinquefield is not only a donor but also someone who gives students rare opportunities.
Schroeder, who is scheduled to graduate in May, said the composition program would be impossible without Sinquefield.
"Honestly, one of the primary reasons that I'm here is that she's funding graduate assistantships that make it incredibly appealing to come here."
Schroeder said graduate students with assistantships not only receive scholarships and learn composition but also teach undergraduate students and assist high school students in the Creating Original Music Project.
"What Mizzou has given me is the opportunity to try things — to write for large ensembles — and opportunities to study with people to write music in very different ways and look at music in very different ways," he said.
Sinquefield's dedication to music education and composition hasn't faded. She and her husband recently won the 2020 Missouri Arts Award for philanthropy, according to the Missouri Arts Council.
She said music is the joy of life.
"It's just giving back," she said of her support for the school and young composers. "I went to graduate school with a scholarship."
It all started with Genigeorgis, she said, who said he didn't expect his songwriting would inspire his cousin's philanthropy.
"I feel very proud and humbled," he said.