Protesters gathered at noon Tuesday in downtown Columbia and vowed action on the abortion law passed last week by the Missouri legislature.
House Bill 126 outlaws all abortions at eight weeks except in cases of medical emergencies, according to previous Missourian reporting. The bill has not yet been signed by Gov. Mike Parson, but he has said that he will sign the bill.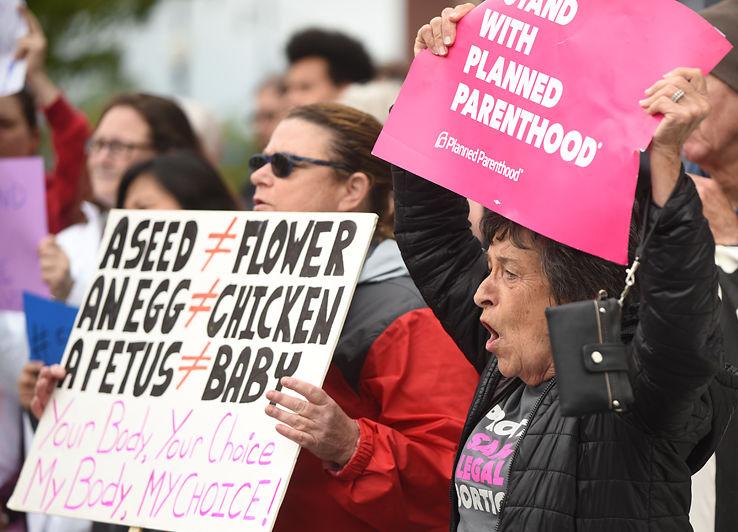 Tuesday's demonstration in front of city hall was organized by Planned Parenthood Advocates of Mizzou and CoMo for Progress. Lyra Noce, chair of the Boone County Democrats, urged approximately 50 people in the crowd to make their disapproval known at the ballot box.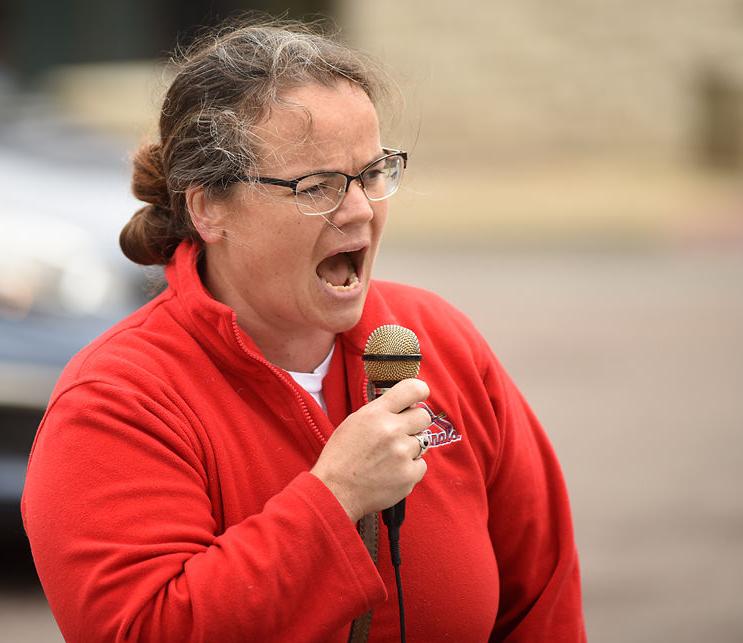 "I will do everything in my power to elect people who will stand and fight for my right to make medical decisions between my doctor and myself," Noce said.
The event attracted a variety of ages and genders.
Susan Pereira, a physician who joined the gathering, said she has been pro-choice since the 1970s. She spoke to the crowd about her lifetime of activism.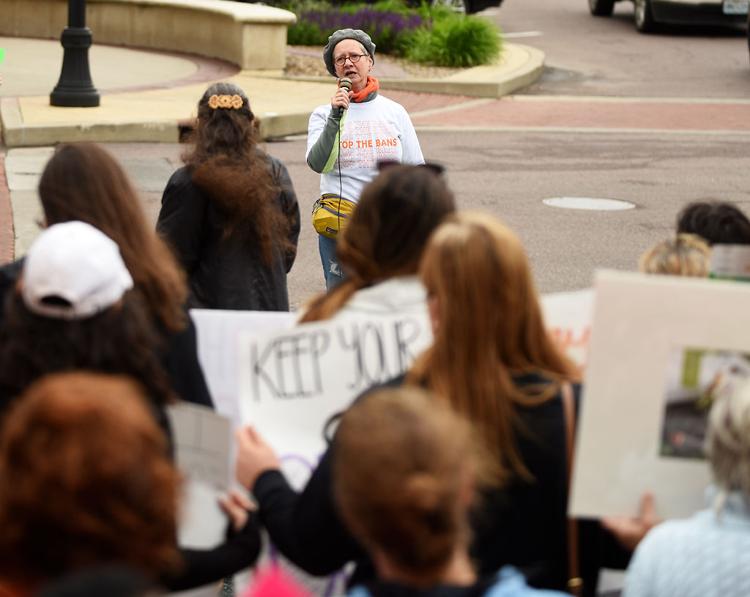 In reference to the most recent abortion bans, Pereira said, "I'm furious and I'm scared and I'm sad. ... It's appalling to me."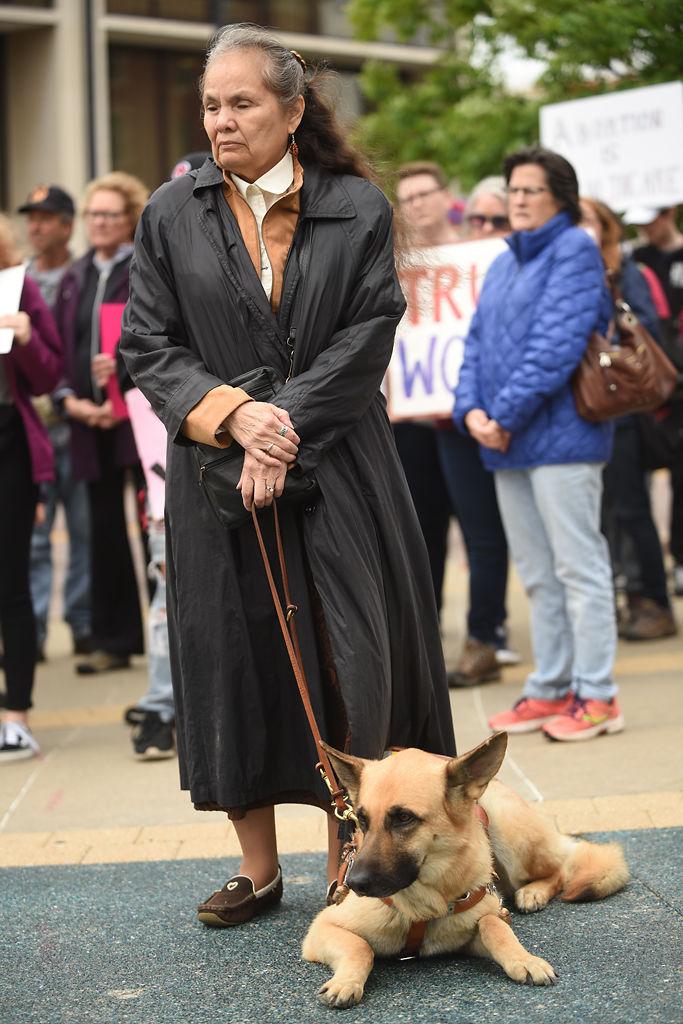 Mike Garrett attended the rally to advocate for the rights of his young daughter, who he said is "coming into womanhood very soon, and I couldn't sit it out knowing that my mother, her grandmother, has more rights than she does."
Magdalena Johnston rejected the idea that outlawing abortions after eight weeks would be beneficial to the health of mothers and children.
"If they wanted to make this world better, they would be giving us sex education, they would be giving us free birth control, they would be putting stricter laws on rape," Johnston said, "if they really wanted to fix the issue, but they don't."