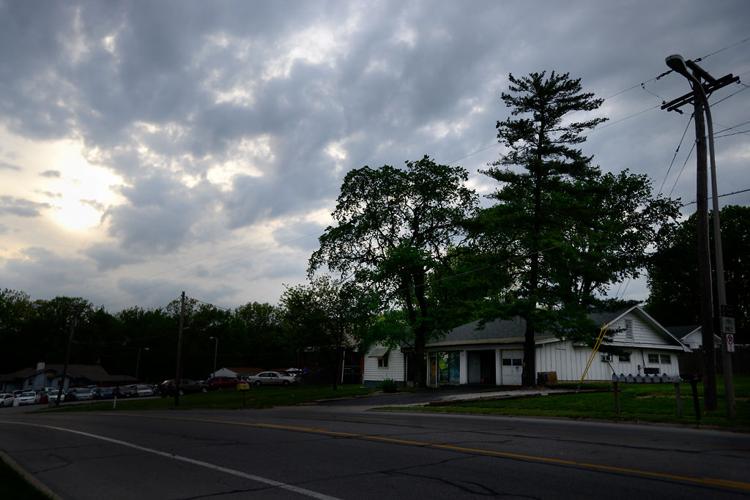 COLUMBIA — It was known to local authorities but hidden from the view of the public: a brothel operating in a house on Vandiver Drive for decades.
And then, in February, a man was arrested for sex trafficking a teenage runaway.
The girl had been taken by Kenneth Ronald Jones from her hometown of Milwaukee, Wisconsin, and coerced to engage in sex acts for money. She was rescued by the FBI and Columbia police after she was located through her cellphone's GPS.
That led authorities to the house at 1125 Vandiver Drive, well known as the location of a brothel operated by Barry Manthe and Ron Clark.
While the news shocked the community, neither the house nor its operators, who were arrested and charged two months later, had been a secret to neighbors or local law enforcement before the FBI got involved.
Because the teenager was a minor, there is no debate about whether she was trafficked. But for older women and former sex workers, the distinction is not as clear. Law enforcement must prove force, fraud or coercion in cases involving adult sex workers.
The difficulty in prosecuting cases, combined with increasing pressure to focus on other types of crimes, with limited resources has prompted law enforcement to ignore the activities at the Vandiver Drive brothel.
The Columbia Police Department calls prostitution a low priority because of understaffing, except when trafficking is suspected or a minor is involved. "Resource-wise, it is a very difficult investigation to do, and in the end, you're arresting women for misdemeanor prostitution and sending them out to the overcrowded jail," Deputy Police Chief Jill Schlude said. "There's all this drug dependency involved. I'm not even sure that arresting them is the best way to change their behavior."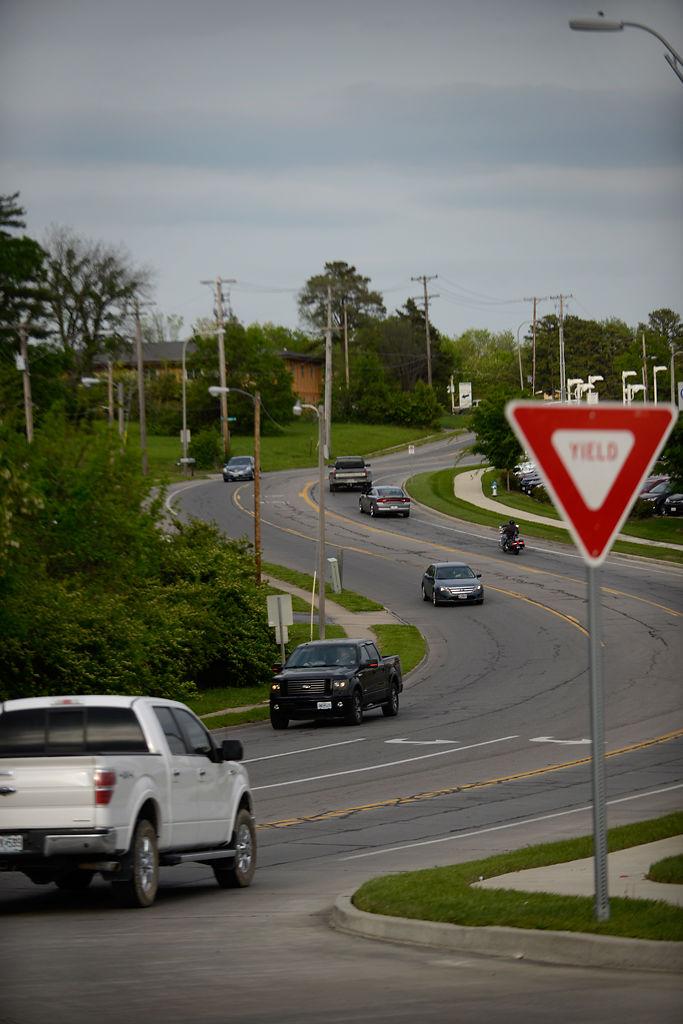 A long, notorious history
Former Boone County SWAT members say one of the brothel's operators, Barry Manthe, gained notoriety in the late 1980s for the sex trafficking businesses he began in Boone County. He operated in the open, along with more than a dozen similar businesses that once boasted 24-hour massage services in Columbia.
"He was a master of getting girls hooked on narcotics," former Boone County SWAT commander Ken Kreigh said last year. "He was taking a lot of young women into his house. There were rumors that he was picking them up at the bus station and offering to give them a place to stay."
Other former Boone County SWAT members recall Manthe as one of the more active operators. He even circulated a petition in 1990 to prevent a rival massage parlor from opening up in his business area.
A series of search warrants by Boone County SWAT pushed him out of the county in the 1990s. He briefly landed on a 1999 Crimestoppers Most Wanted list for a $15,000 felony warrant for failing to appear for a court date on charges for promoting prostitution.
Police and private investigators' accounts of Manthe's whereabouts in the early 2000s differ, but it is clear that at some point before 2010 when his landlord found him living in a newly acquired property, Manthe had restarted his business within Columbia Police jurisdiction.
He operated with little interference from city law enforcement until his arrest by the FBI on March 30 at the Vandiver Drive house he rented with his friend and co-manager, Ron Clark. Although the house is described in police reports as a "residence known for both narcotic activity and prostitution," police left it pretty much alone, apart from showing up there to arrest women and drug dealers who had warrants.
Women who have stayed at the Vandiver location allege that Manthe and Clark dodged attention to their own illegal operation by tipping off police to their warrants.
Boone County assistant prosecutor Brouck Jacobs, who prosecuted Manthe for promoting prostitution, said sex workers are not seen as credible enough to convince a jury, so many accused pimps can wriggle out of felony charges. He has had to accept plea bargains in several cases, including Manthe's, he said.
Chris Felten, the landlord who owns the house at 1125 Vandiver also owns the properties for two other massage parlors that engage in sexual commerce. He says he doesn't know what Clark and Manthe did there, though the house is just a few doors up the street from his own used car business.
"They pay their rent. They don't bother me; I don't bother them," Felten said in an interview two years ago. "Whatever they are doing there, I would rather they do it instead of some perverts grabbing my daughter off the street, but I am not saying that I know what goes on there. I have no idea what goes on there, no matter what they do."
Pricing a person
It's the drug use that creates the gray area between prostitution and trafficking.
Statements made in police reports by women who worked at the house and accounts from former Boone County SWAT members suggest women who worked there may have often been too intoxicated to legally consent to sex.
Nicole Fenton remembers arriving on Barry Manthe's front porch in April 2012 with a broken nose and half a bottle of whiskey.
She says Ron Clark answered the door that afternoon. He took the whiskey bottle away from her. Alcohol made the women too lethargic. "Ron said that I didn't need to drink, that I needed to compensate with something else," Fenton said in an interview last May at Women's Eastern Reception, Diagnostic and Correctional Center in Vandalia.
The other girls in the house gave her some clean clothes and did her makeup. "Then they gave me some meth in a glass bowl to smoke," she said.
Fenton, who said she was sexually abused as a child, became a sex worker of her own volition in St. Louis when she was in her early 20s. She had already developed an alcohol problem, prompting her mother to take custody of three of her four children.
She moved to Columbia in 2011 and became a caterer at a Columbia restaurant, but became lonely and fell quickly back into alcohol abuse.
She quit her job and started attending a nonprofit community health program called New Horizons where she met her now ex-boyfriend. She was serving parole for a charge related to marijuana distribution.
Her parole officer noticed her increased alcohol use and offered to send her to a rehabilitation program in Bethel, Missouri.
Fenton said her boyfriend threatened to kill himself when she said she wanted to go to rehab. She said the day before she decided to go to Manthe's house, her boyfriend attacked her.
Fenton said she hadn't considered sex work since she'd moved to Columbia, but when a friend who worked for Manthe and Clark told her about the house, she saw its potential as a hideout.
"(She told me) that I'd have a place to stay and that I could make money and that my alcohol habit — which I had a physical addiction to alcohol — would be taken care of," Fenton said.
"I was just on my own and I was afraid. I didn't want to go to jail, and I didn't want to go back to the guy that beat me."
The night she arrived, Fenton had sex with six men.
"I made quite a bit of money, and the girls were like, 'Well, let's get some drugs,' and they had a box of needles and that's when I started shooting up."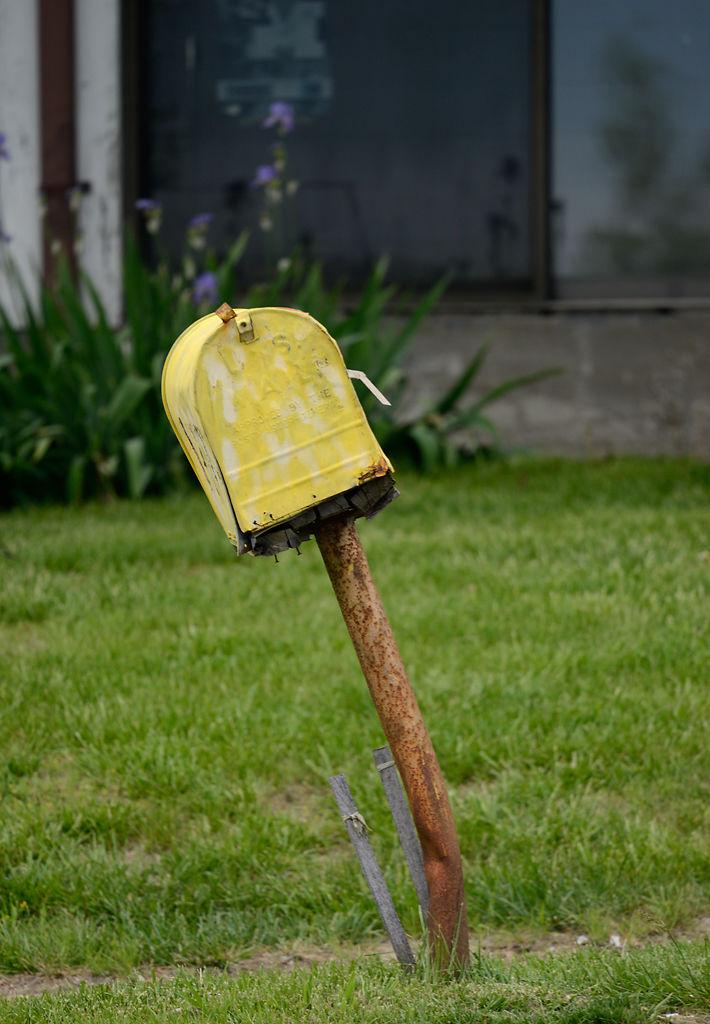 At Manthe's house, Fenton said a woman could earn $100 from a customer for 30 minutes of work; an hour was $180. If a customer wanted two women together, the price was $300.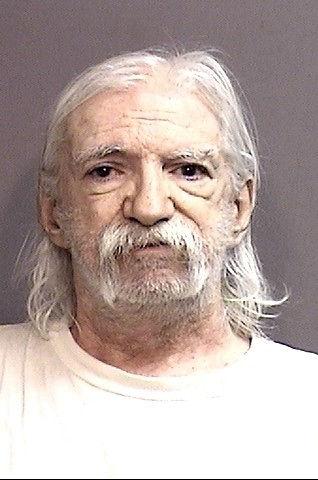 Depending on the job, she said, each woman turned over between $20 and $40 per customer to Manthe and Clark, but they seldom held on to the rest of it.
She said that within a week, she was spending more than $60 per day on heroin and methamphetamine.
Fenton said Manthe used the rest of the profits he made from the women, who were often too intoxicated to consent to sex work, to pay rent and stock the house with groceries and condoms.
She was never physically injured by Manthe or Clark, she said, but she lived in fear of more forceful customers.
Saturdays were the busiest, so she learned to hate the day. "Guys would be really drunk. It was just really scary, and I felt like to keep my place on the couch or in the house I had to be available."
By the time she was arrested nearly four months later, she had developed an addiction to both heroin and methamphetamine and was covered in bug bites from the house's infestation.
Neighbors notice
Between 2011 and 2015, seven warrants were served at the house, according to Columbia Police reports obtained through the Sunshine Law. The calls often came through Crimestoppers, an anonymous line that pays informants for any tips that lead to arrest.
Fenton said she saw Clark tip police off to her warrant the day she was arrested. Columbia dispatch said the name of the caller isn't visible in the system because it came through Crimestoppers.
"He found my Social Security card with my real name on it, and they found out I was absconding" from parole for a marijuana violation, she said. "That's how they keep open ... turning girls in that come in that are wanted to the police."
Columbia Police Officer Mark Hoehne responded to the report of a woman with a warrant who was working as a prostitute and using methamphetamine at the house.
When he arrived on the scene, Fenton broke down. "When the policeman arrested me, I didn't know how old I was. I thought I was already like two years older, but I was only there for like three or four months."
Fenton again gave the police a fake name, but Hoehne recognized her from a photo and checked her tattoos against police records.
She spent the next five days in the hospital detoxing from alcohol, heroin and methamphetamine before she was transported to the Boone County Jail.
"You know, I didn't know the best thing for me right then was to tell them my real name and have them lock me up. Now I know that, but I didn't realize that then," she said.
In another case where a warrant was used against a woman at the house, officer Skyler Williamson responded in 2011 to another 911 call from Ron Clark about a "trespass subject" at the house who refused to leave.
In a police report coded as a "warrant," Williamson said the alleged trespasser, Jessica Nole, told him not to search a nearby blanket because it was full of needles that "she had been stabbed with" more than six times that night. The report did not specify who had injected her with the drugs.
Nole also told the officer she had been with approximately 10 men in the past three days at Clark and Manthe's house.
Police responded to serve the warrants, but made no effort to shut down the house.
"Obviously prostitution is something that happens in any community that's of a significant size," Columbia Police Lt. Jason Jones said last year in an interview about the brothel. "It is something that's investigated, but with limited resources, we have to prioritize where we put those resources."
In a 2015 interview, Officer Mark Fitzgerald, who patrolled the Vandiver and Paris Road areas at the time, said he knew the house was one of a few brothels in the area. It just didn't take precedence over calls for service.
"Anytime in Columbia, the priority has been and always will be violent crime," Fitzgerald said. "Our core function is to respond to calls for service — to assist citizens in 911 calls for services." He said calls for service indicate the public's priorities, and police responders follow suit.
The department has been understaffed in recent years, with as few as 14 cops on patrol and limited resources for investigations. Fitzgerald said even prostitution stings are difficult for the department, so the police generally conduct or participate in just one or two per year. Trafficking investigations are even more time consuming and must prove force, fraud or coercion were employed to keep a victim working against her will.
At the time, Fitzgerald said he believed that public perceptions of prostitution being a "victimless crime," may be the reason dispatch doesn't hear about it. In the absence of calls for service, Columbia patrol cops have less interaction with sex workers who might be at risk.
He is now a detective at the Columbia Police Department. He said that in his new position, he is more aware of how strained resources play a role, too. "Prostitution is a misdemeanor crime," he said. "The resources required to investigate it are significant. It boils down to the resources required versus the outcome."
Columbia arrests for prostitution going back to 2010 are low. There were 11 prostitution arrests in 2010, one in 2011, eight in 2012, and none in 2013. The most successful Columbia police prostitution stings and investigations, like those at 1125 Vandiver, were made through partnership with the FBI.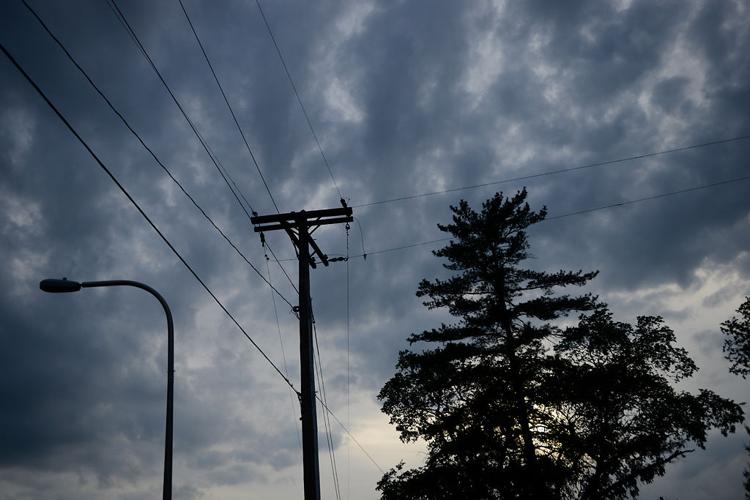 Burden of proof
Columbia Police partnered with the FBI in a 2014 prostitution sting that resulted in the arrest of three women and each of their alleged pimps, one of whom was Barry Manthe.
The probable cause statement said that Manthe drove Charlotte Hollingsworth to the Holiday Inn on Port Way to meet a client — an undercover police officer.
Each woman arrested in the sting was convicted for some form of prostitution. The charges for promoting prostitution stuck to the only female pimp, Ebonie Brooks-Lewis, whom Fenton and other women from the brothel say used to work with Manthe. Brooks-Lewis had been previously arrested as a prostitute along with six other women in a 2010 sting. This time, Boone County assistant prosecutor Jacobs said, the woman she drove to the hotel took a deal to reduce her own sentence by turning her in.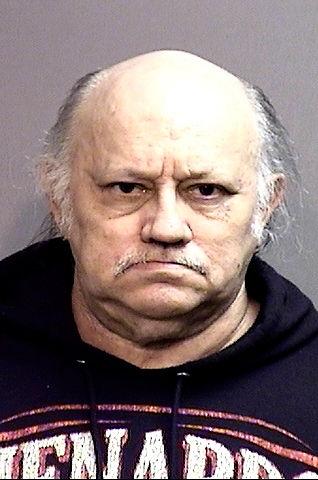 "But Hollingsworth wouldn't speak on Manthe," Jacobs said. "If there had been a way, I would have taken the case to trial, but my evidence would have been this girl got arrested for prostitution and (Manthe) dropped her off.
"Can I prove she didn't just meet him at Walmart and asked him for a ride, and he wasn't smart enough to say no?"
Manthe pleaded guilty to a misdemeanor trespassing charge on Dec. 7, 2015. He paid a $250 fine and did not serve a day in prison. But, Jacobs said, had Hollingsworth cooperated, it still might not have been enough to convict Manthe.
"The prostitute's credibility is going to be questioned. For one thing, she is participating in a crime. Any time someone who is technically a co-defendant is squealing on another defendant, it is suspect, because the defense is going to say she's just trying to get herself off the hook."
A jury in a criminal trial would also be told if a prostitute who testifies has prior convictions. "That would go against her credibility as a witness as well," Jacobs said.
It sets a high bar for prosecutors to make a case against a known trafficker, and when traffickers go free, it sends a message to the police.
'Pretty prolific'
Watching traffickers go unpunished has frustrated some older and retired law enforcement officials who say they have watched guys like Manthe operate with impunity.
Columbia Police Sgt. Michael Hestir was a member of the Boone County SWAT team — then called the Boone County Emergency Response Team — when Manthe was still running brothels in outer Boone County in the mid 1990s.
"He had a place, a couple different places," Hestir said last year. "He was pretty prolific. He was an example of someone who would get arrested, get out of jail that night or the next day or get out of prison and go right back to it."
At the time, brothels, escort services and massage parlors were not uncommon. In 1996 there were more than 15 such establishments in Columbia and Boone County. Most of them were located along Interstate 70.
Ted Boehm, the Boone County Sheriff at the time, began to target the brothels because they became dens for other crimes.
"We found that most of the women involved were addicted to drugs. And so they were being victimized or controlled by whoever was supplying drugs to them," Hestir said.
The Boone County Sheriff's Office used search warrants to raid the the brothels and massage parlors. The warrants allowed the SWAT team to enter establishments, seize evidence and make any appropriate arrests.
They did not empower the Sheriff's Department to shut them down, but repeated search warrants hurt the clandestine businesses enough that many shut down on their own, or in Manthe's case, moved five miles south into the city.
Former Boone County SWAT commander Ken Kreigh said that though there wasn't a dedicated human trafficking task force at the time, busting women for prostitution was never the objective.
"We didn't go after the women, we went after the operation. [Manthe] was a high man on the totem pole in Boone County," Kreigh said.
"The women we did get to talk to, they were all afraid of him, and all of them were addicted to a drug or multiple drugs," he said.
Property management
According to Manthe's landlord, Chris Felten, Manthe first moved into the building that is now Shogun Sauna — a Vandiver massage parlor which has advertised sexual services on Backpage — after he left Boone County.
Felten, who was previously convicted of counterfeiting, already owned Doug's Auto Sales and Service next door. He bought the Shogun Sauna property in 2002 and claims Manthe moved out six months later, but allowed the massage parlor, now operated by an elderly woman named Ki Sun Hyatt, to stay.
In 1996, he bought a car lot from Advantage Motors on Paris Road with his former business partner. When their partnership fizzled out and Hyatt's business began expanding next door, Felten leased the property to one of the women working for Hyatt.
The Paris Road property eventually became Foxy Sauna, another massage parlor that engages in sexual commerce, according to online reviews of the place on forums and online advertisements.
Felten acquired the 1125 Vandiver house — a few doors up the road from his auto shop and Shogun Sauna — in 2010 with the purchase of a neighboring property. Manthe was living there, though Felten said he did not know for sure at the time because Ron Clark's name was on the lease.
"I don't know if it would be any different if I bought three pizza places," he said in an interview about the house two years ago. "My business is just renting properties."
He said he hasn't been in the house more than five times since he bought it. He's inconsistent when asked when he realized that Manthe and Clark were operating a brothel.
"The people that I'd bought it from said (Clark and Manthe) were doing massage and spa services and so my only concern was whether it was residential or whether it was commercial, and how I needed to go about making the lease," he said after the two were arrested.
But, he added that he thinks the sexual services offered there mitigate sex crimes.
"I have a daughter, and would I rather have some place like this a guy can go to and get what he needs so he's not out on the street abducting some child off the street," he said. "I think there's perverts out there that probably need what they need and they're going to get it however they can get it, but I'm not condoning it at all, I'm not saying that it should be allowed, or that it's OK."
He also questions the story about Jones trafficking the teenager from Milwaukee and was skeptical about Manthe and Clark's power over the women.
"These girls are drug addicts and homeless and living in their cars and prostitutes before they ever came in that house," he said. "Who forced them to do it? Some 70-year-old men? Have you looked at the pictures of those guys? I mean they're weak and frail."
Closing the doors
For years, Clark and Manthe had a piece of paper taped to their front door at 1125 Vandiver that read "Come in."
In some cases that invitation was taken literally. The house has been broken into several times. But the invitation, alongside numerous Backpage advertisements, was directed at a more dangerous clientele.
Since 2010, anonymous solicitors of Columbia brothels have posted online reviews about Foxy, Shogun, and the house at 1125 Vandiver on USA Sex Guide's "Massage Parlor Reports."
The men, who refer to each other as "mongers" or "hobbyists," openly discuss their experiences and the women they've had sex with at the brothels, referring to the women's bodies and the services they've received by abbreviations and code words.
Many of their posts end with two words: "Be safe," expressing concern for their health and about getting caught. They show less concern for the women they pay to be with, rating and reviewing their behaviors and their bodies on the internet in graphic detail.
Jones is still being detained until his trial date in May. He is facing an eight-count indictment for transporting a minor across state lines, for illegal sexual activity and sex trafficking of a minor. Although he was charged only with sex trafficking a minor in the initial criminal complaint, additional charges for trafficking two older women were added to his indictment.
Fenton just graduated from a Christian prison group called "Beauty for Ashes," and has finished a business technology program offered at the prison. She wants to use her new skills to become a secretary at a church and someday move to be closer to her mother and children.
After two years in prison, she will soon be released. She will move into a transitional housing program where she will have the opportunity to work with other women who are victims of trafficking.
She said she was pleased to hear that Manthe and Clark were arrested and hopes the house will be shut down, though both men have since been released on bond.
Fenton says being arrested delivered her to the real refuge she sought. She says she isn't defined by her past and hopes to be a voice advocating for other women.