Two Columbia City Council members are making a strong push for a property tax increase they believe could ease the suffering many residents are enduring as a result of the COVID-19 pandemic — and to address the city's long-standing problem of declining sales tax revenue.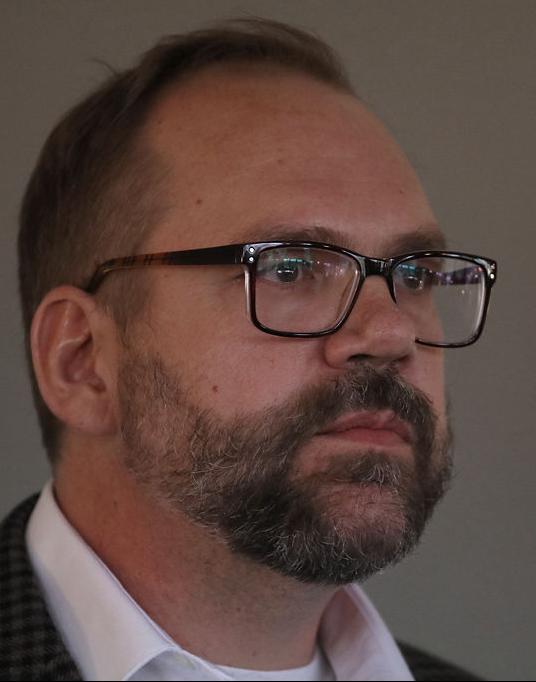 Mike Trapp and Ian Thomas of the Second and Fourth wards, respectively, say it's time to go to voters to seek a modest property tax increase to address basic needs. Both made impassioned pleas at a council work session Monday, during which Finance Director Matthew Lue outlined a grim revenue picture and reviewed a host of options for ballot issues the council could consider in 2021.
"In recovery, there's a saying," Trapp said. "If nothing changes, nothing changes, or if you keep doing what you're doing, you keep getting what you're getting."
"There's a lot of hardship out there," Trapp said, telling the story of a friend who has been evicted from his house and is now sleeping in city parks, "playing a cat-and-mouse game with our parks and police staff so that he has a place to lay his head."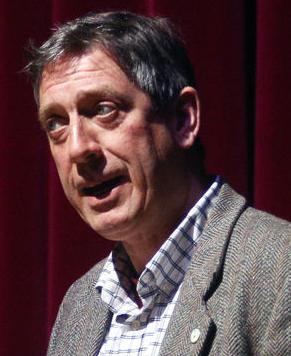 Thomas also told of a constituent who was evicted in August and has been living with him.
"There is a constant pressure for thousands of Columbia residents living on low incomes or no incomes, which is just pushing people to the financial brink," Thomas said. "We've seen demand for human services and social services surge recently ... but it's gonna get a whole lot worse. This is a time for compassion and also for justice because the people who are suffering now do not deserve this."
The council discussed several options for boosting city revenue, not only to shore up city finances but also to address increasing needs brought on by the pandemic.
Raising property taxes
Trapp and Thomas have proposed what they call "a property tax increase for economic dignity and survival," which they say would generate resources to support Columbia's most economically vulnerable.
"There's certainly an urgency to act, but act, we can," Thomas said Monday.
The council members have mentioned a 30-cent property tax in the past, but on Monday, they were less specific, saying a modest property tax increase is in order. The city's existing property tax is 40.75 cents per $100 assessed valuation.
A 30-cent increase would cost the owner of a $200,000 home an additional $114 per year and would raise about $6 million per year. It, like all the revenue options the council considered Monday, would require voter approval.
Thomas and Trapp have high hopes for what the city could achieve with such a tax: a homeless day center, housing and utility assistance, workforce development, small business support and improvements to public transit.
These types of projects, Trapp said, are impossible given the city's revenue situation, which has been slammed by increases in untaxed online purchases and by sales tax declines that are the result of COVID-19.
"If we're gonna combat our biggest ills, like generational poverty, we're gonna need some new revenue," Trapp said in an interview.
Thomas told the Missourian that it's time for Columbians who have not been harmed by the pandemic to step up. A property tax, he and Trapp believe, is the most equitable way to do that.
"Those of us that can afford to spend another $10 a month, on average, to provide absolutely basic essential services to people who are in very difficult situations should consider doing so."
Lue told the council that Columbia's property tax is lower than all but one of Missouri's 20 largest cities.
Third Ward Council member Karl Skala pushed back on the scope of Thomas' goals, acknowledging there is a "panoply of needs" but advising that the council not to be too broad about what it asks for.
"The reality of the politics is that the more things that you try to combine in that ask, the less potential you have for successfully getting that tax across."
First Ward Council member Pat Fowler noted, even with voter approval, a property tax increase would generate no new revenue until the end of 2021.
"The needs are now," she said.
"The city residents are looking to us for a compassionate response to the dire circumstances our residents are facing," Fowler said.
The council has a number of property tax options. Lue noted that the Missouri Constitution allows cities, with voter approval, to impose 20-cent levies for parks and for health, solid waste and museum programs.
City Manager John Glascock told the council he needs guidance on exactly what it wants to accomplish and whether it's looking for one of the constitutionally allowed taxes or a straight-up increase for the city's general fund.
"I kinda gotta know what we're looking at before I bring a program forward," he said.
The Wayfair fix
The simplest and most straightforward solution to the city's revenue woes would be to impose a tax on internet sales, known as the Wayfair fix.
This type of tax became possible as a result of the 2018 Supreme Court case Wayfair v. South Dakota.
Proponents argue that prohibiting local governments from taxing online sales gives big out-of-state online retailers an advantage over local small businesses.
Mayor Brian Treece said taxing internet sales in Columbia would generate about $9 million in revenue per year, but the state legislature has to enable local governments to ask for voter approval. Even if it does so in the next legislative session, it could be a challenge for the council to put such a tax before voters, even as late as November 2021.
Fifth Ward Council member Matt Pitzer said in an interview that a Wayfair fix would be the best-case scenario. He said he wouldn't be able to support any other proposals given the economic fallout surrounding the pandemic.
Thomas, however, said taxing internet purchases would be regressive and do more harm than a property tax on the city's low-income population.
Of the 45 states that collect sales tax, Missouri is one of only two that lack a Wayfair tax. State Rep. Kip Kendrick, D-Columbia, said there's a good chance the legislature will make it happen.
"I do believe there is a desire among probably the majority of members of the House and Senate to get this done," he said.
State Sen. Caleb Rowden, R-Columbia, agreed and said it would have happened this year if the pandemic hadn't shortened the legislative session.
Some legislators say a Wayfair tax would have to be offset by a tax cut elsewhere, such as income tax.
Kendrick argues a revenue-neutral bill won't fix anything. Rowden, however, noted that cutting income taxes wouldn't hurt cities.
"Just finding a path to get it done is my priority," Rowden said.
Use tax
Lue also cited the possibility of a use tax on purchases from out-of-state vendors. It differs from a Wayfair tax in how it's collected.
With a Wayfair tax, the state would collect the tax from retailers then distribute it to cities, just like ordinary sales tax. Under a use tax, consumers would have to voluntarily declare their purchases and remit the tax when they file income tax returns.
Treece noted the average consumer couldn't be expected to do that, so a lot of revenue would slip through the cracks.
When the city last proposed a use tax in 2017, it estimated it would bring in $917,000 per year. Voters rejected it.
Gasoline tax
A gas tax is another option. The state allows cities to impose local motor fuel taxes of up to 1 cent per gallon.
Lue estimates that would generate $1 to 1.5 million that could be used for any street-related expense. It would require approval by a two-thirds majority of voters.
Gas taxes ensure the people who use streets the most pay to keep them up. It also would capture revenue from people traveling through Columbia.
Concordia is among several Missouri cities that have local gas taxes. It's situated along Interstate 70 in western Missouri.
"It is working real well," Concordia City Administrator Dale Klussman said, adding that the tax generates about $80,000 per year. "We're very satisfied."
Klussman estimated that 80 to 85% of gas tax revenue comes from I-70 traffic. He said that because gas prices fluctuate so much, he doesn't think people notice the tax.
Trapp has supported the idea in the past but fears it lacks enough council support to make it to the ballot.
Additional sales taxes
Lue outlined several options for additional sales taxes. The Parks and Recreation Department already is scheduled to ask voters in November 2021 to extend a one-eighth-cent tax that supports park maintenance and development. The city also has a permanent one-eighth-cent tax for park operations.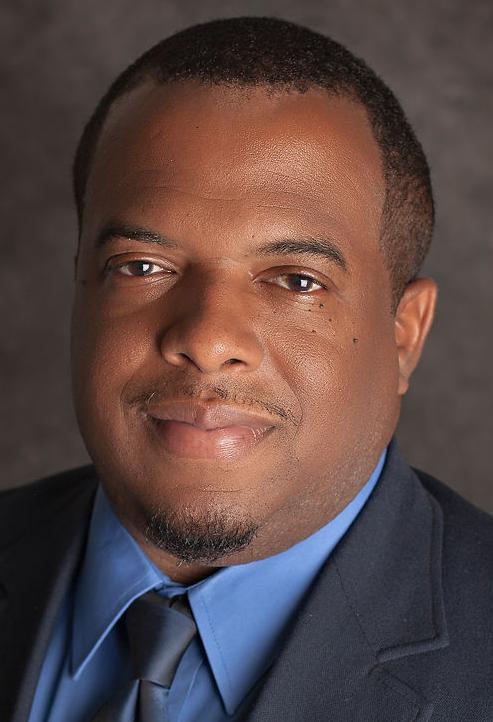 Lue threw out the idea of similar taxes, like a quarter-cent to support the Fire Department and a half-cent for economic development. Both are authorized by the state but would need voters to approve.
Based on Lue's estimates, a half-cent sales tax increase would generate $10 to 11 million per year, and a quarter-cent would generate $5 to 5.5 million.
What's next
In the end, the council reached no clear consensus Monday night on which revenue options were best.
Fowler proposed appointing a task force to study the issue, but her colleagues said creating a new advisory group would take too much time.
Treece proposed charging the Finance and Audit Advisory Committee with the task and said that would be much more efficient. The rest of the council agreed.
"I would love to just ask them to jump right in," Thomas said.