Be careful what you ask for.
Seth Reynolds, who has been reporting to the Boone County Jail every night for nearly 11 months in a contempt of court case, will no longer be released during the day while the stay-at-home order related to the COVID-19 outbreak remains in place.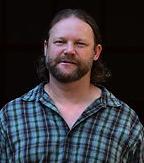 Reynolds had sought court permission to remain on house arrest while the order is in force. His attorney, Stephen Wyse, said in a Monday petition to the court that Reynolds feared either contracting COVID-19 while in jail or transmitting it to other inmates.
County attorney C.J. Dykhouse, however, argued that if Reynolds feared contracting or spreading the virus, the best solution is to keep him in jail 24/7. Circuit Judge Jodie Asel sided with the county.
Asel in December 2018 found Reynolds in contempt of court for failing to comply with an order that he remove a shed, a fence and a satellite dish that the county says encroaches on its right of way along Creasy Springs Road.
Reynolds, the owner of Eye Candy, lost an appeal of that ruling and has been reporting to jail almost every night since mid-May.
Reynolds until now was being released during the day to operate his business. Dykhouse, however, said that because Eye Candy is a nonessential business, there is no need for Reynolds to be free during the day while the stay-at-home order is in effect. That order for now is set to expire April 24.
Reynolds did fail to report on a few occasions over the winter because of storms he said prevented him from getting to the jail safely. Asel earlier this month had ordered him to make up that time by remaining at the jail an extra hour each morning for a month.