Leftover sandbags made during the rush to build levees sit near the trail head on Thursday in Rocheport. The levees built along the trail in Rocheport remain standing.
Customers walk around Stockton Mercantile on Thursday. Many businesses around Rocheport remained open throughout the flood and want people to know that water levels are receding.
Lynn Barber unpacks a box of candles to place on the shelves of the Stockton Mercantile on Thursday in Rocheport. The store has been owned by Barber's family since 1975. Despite the risk of flooding, the store has remained open and received more traffic on Thursday than over the past several weeks.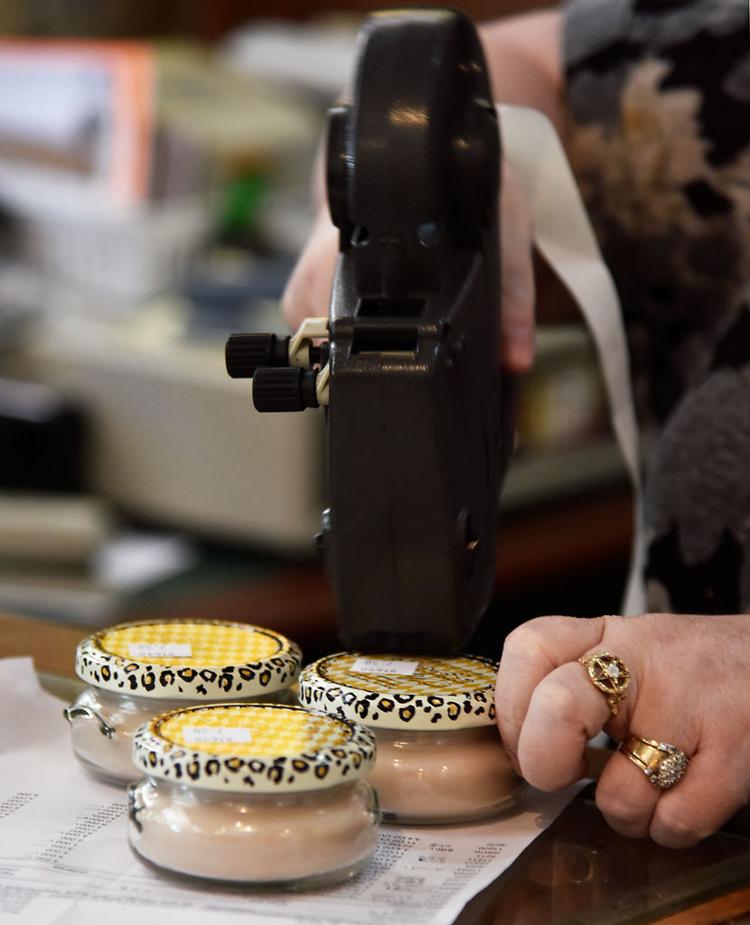 As news of flooding in Rocheport escalated in late May, tourism started to dwindle, leaving businesses struggling to fill their shops.
"Everybody in town has been affected by slow business," said Lynn Barber, who works at Stockton Mercantile, an antique and home decor store. "It has greatly impacted the sales in this store."
Despite the misconceptions about flooding closing local businesses, Barber said stores are operating during their normal hours.
"Letting people know that we are open and we are fully functioning would help our little town," Barber said.
Richard Saunders of Richard Saunders Inc., a home decor store, said business has also been slow because of flooding coverage in the media.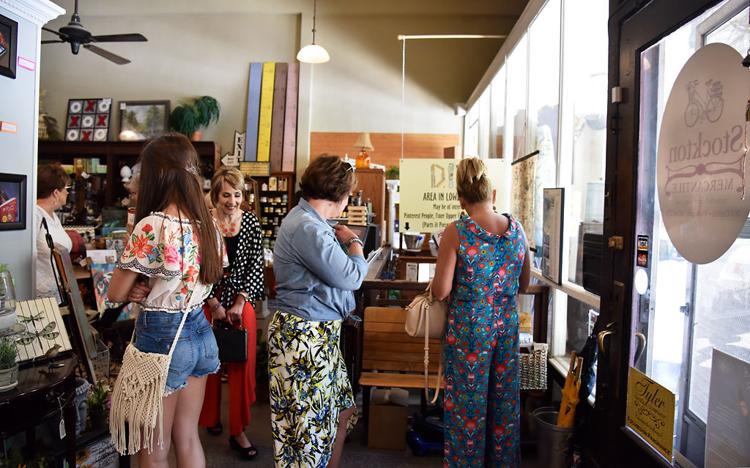 "Over the various news programs they talk about the terrible conditions and flooding," Saunders said. "People just assume we have a problem and we don't."
Saunders said this isn't the first time flooding coverage has caused problems for business. When he first moved to Rocheport in 1978, many reporters came to town and took photos of flooding on the Katy Trail.
"They were down there taking photos and we were up here doing business," he said.
Saunders wants people to know that as far as business goes in Rocheport, "We're completely fine and open."
Resident and owner of Abigail's, Todd Schapira, explained that his business has not been greatly affected due to the restaurant's steady clientele.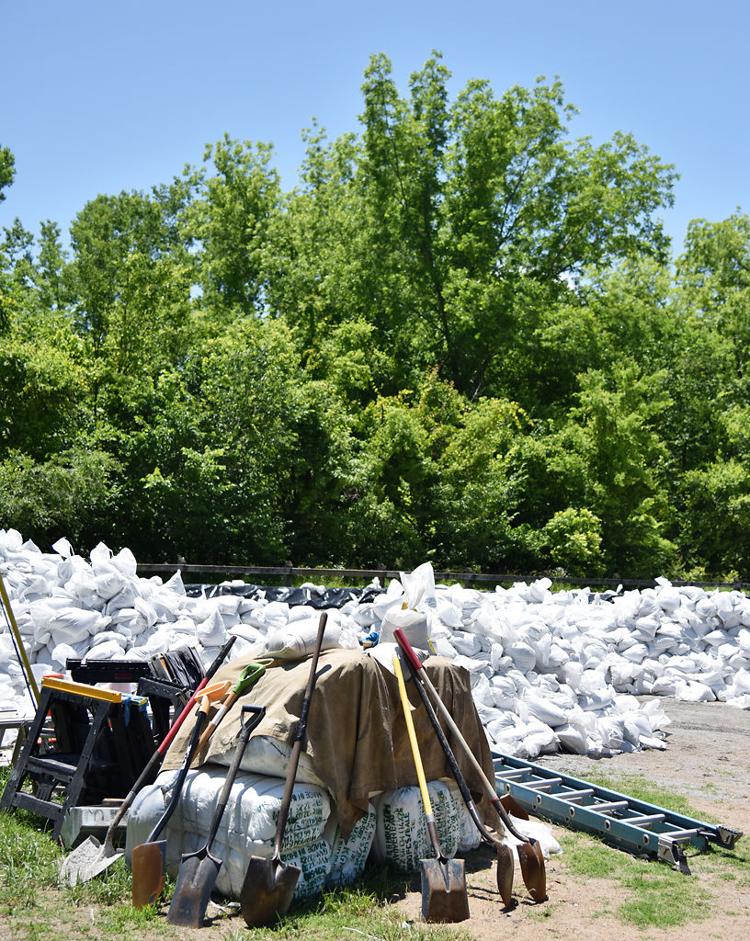 He has, however, noticed a decrease in tourism, a driving force in Rocheport's economy.
"Tourists are staying away," Schapira said.
The sandbag barricade remains for now as rainfall continues to be in the forecast. The community is prepared to keep the formation of the sandbags until the water is no longer a threat.
Supervising editor is Libby Stanford.