More than a decade ago, Roxie Campbell found herself torn: The naturalist at Rock Bridge Memorial State Park could make a deadline on a state parks management plan that her bosses wanted, or she could serve on the steering committee of the Bonne Femme Watershed Project. The project would help protect aquatic animals and water quality in streams, where her park is located.
For Campbell, it was a no-brainer.
"I opted in to do what was needed for the resource rather than make a deadline and keep my supervisor happy," she said.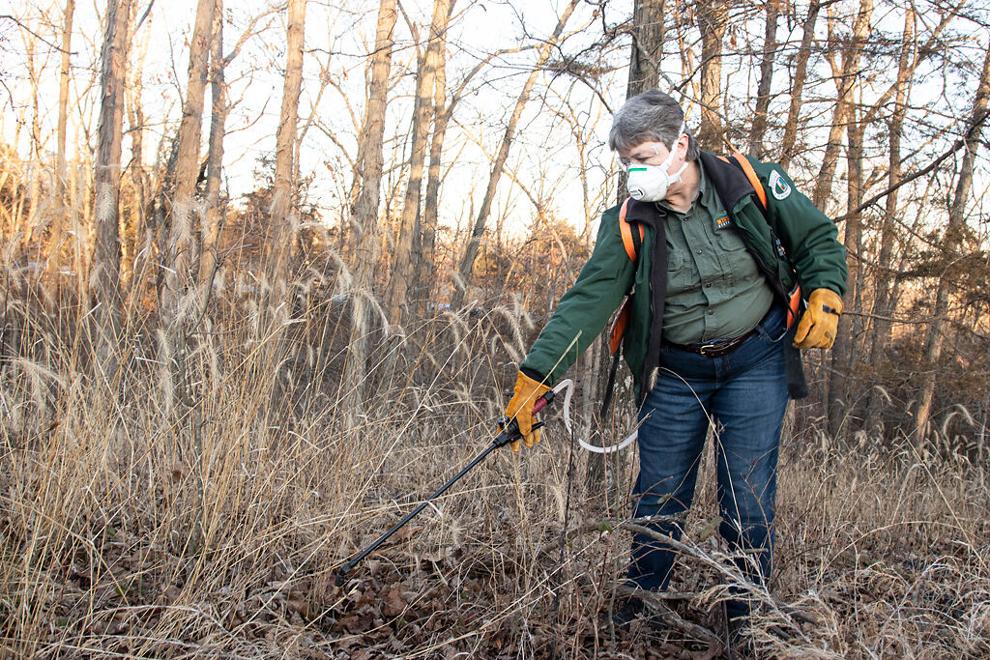 This is an indication of the level of passion Campbell brings to her job. This November, Campbell will celebrate her 30th anniversary as the park naturalist at Rock Bridge. And the bosses couldn't be happier with her.
"She's been doing it for many, many years and she's just a mind full of resources," said Sarah Jones, superintendent of Rock Bridge Memorial State Park. "She has quite a core of knowledge that would be very hard to replace."
Campbell said she always wanted to be a park naturalist, and at one point earlier in her career, she even passed up an offer of a promotion to park superintendent.
"It took a lot of guts to turn down," Campbell said, but working to protect the park was one of her life priorities.
She gives credit to her mother and her rural childhood for initiating her interest in becoming a naturalist. Along with four older brothers and one older sister, Campbell grew up on a farm surrounded by animals, woods, fields and acres of gardens and orchards. It all eventually led to her majoring in forestry at MU.
But she took a lot of detours before landing back at Rock Bridge Memorial State Park.
Out of college, Campbell worked two seasonal jobs in Arkansas state parks before getting a full-time job as a tour guide and tourist assistant at Watkins Woolen Mill State Historic Site. She and her husband, Tim Campbell, a newspaper reporter at the time, moved 10 times in 9½ years to various locations in Arkansas and Missouri for both of their careers.
"You do have to be willing to move around and get experience," Campbell said.
"Naturalist positions are hard to come by," Campbell said. "So once I landed it, I wasn't going to give it up."
As a park naturalist, Campbell's responsibilities cover three areas. The first is resource management, which includes prescribed burns, control of invasive species and monitoring plants and animals.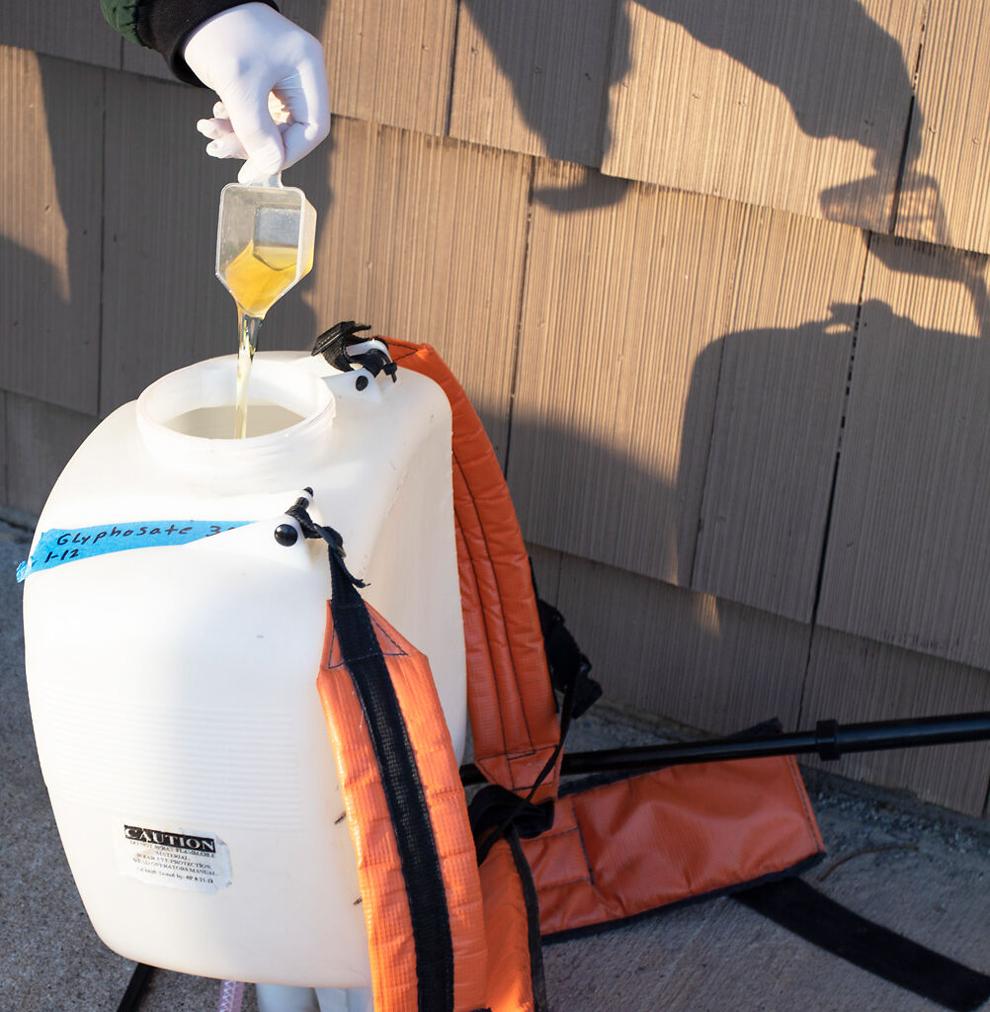 The second is administration, including writing reports and supervising seasonal employees and approximately 35 park volunteers.
The volunteers are essential to Rock Bridge, Campbell said. She sees herself as their facilitator.
"It's the volunteers and the seasonal employees who've accomplished the invasive plant control (and help with) some of the interpretive programs," Campbell said.
Interpretation — providing programs and other ways for the public to connect with the park — is the third aspect of Campbell's job and an especially rewarding one.
"To give you an example," Campbell said, "I remember leading a Connor's Cave Tour when I had a group of fifth-graders, and we're at the back of Connor's Cave. It's time to leave, and you always have a couple of kids who want to linger. I had this girl who's like, 'This is the best day of my life,' and she was very serious."
Kathy Christensen has known Campbell since she began volunteering at Rock Bridge in 1997. She instantly picked up on Campbell's gift for communicating her enthusiasm for the park and its Devil's Icebox cave to audiences.
"She's one of those people who has a lot of experience with the park and the cave," Christensen said. "And she very much enjoys sharing and giving that to other people. She loves the park, (and) she loves the cave. She can make that connection for people; it's very evident."
In the past year with COVID-19, many more people have been using the trails at Rock Bridge as an avenue to connect with the park. Campbell took advantage of the extra time during the winter months to come up with a way to help them learn more about the park.
"I've developed a self-guiding trail on the Sink Hole Trail that is about the park history," Campbell said. "It's a variety of history ranging from how the park was founded to the Rockbridge Mills in the 1800s to the small farms in the early 1900s."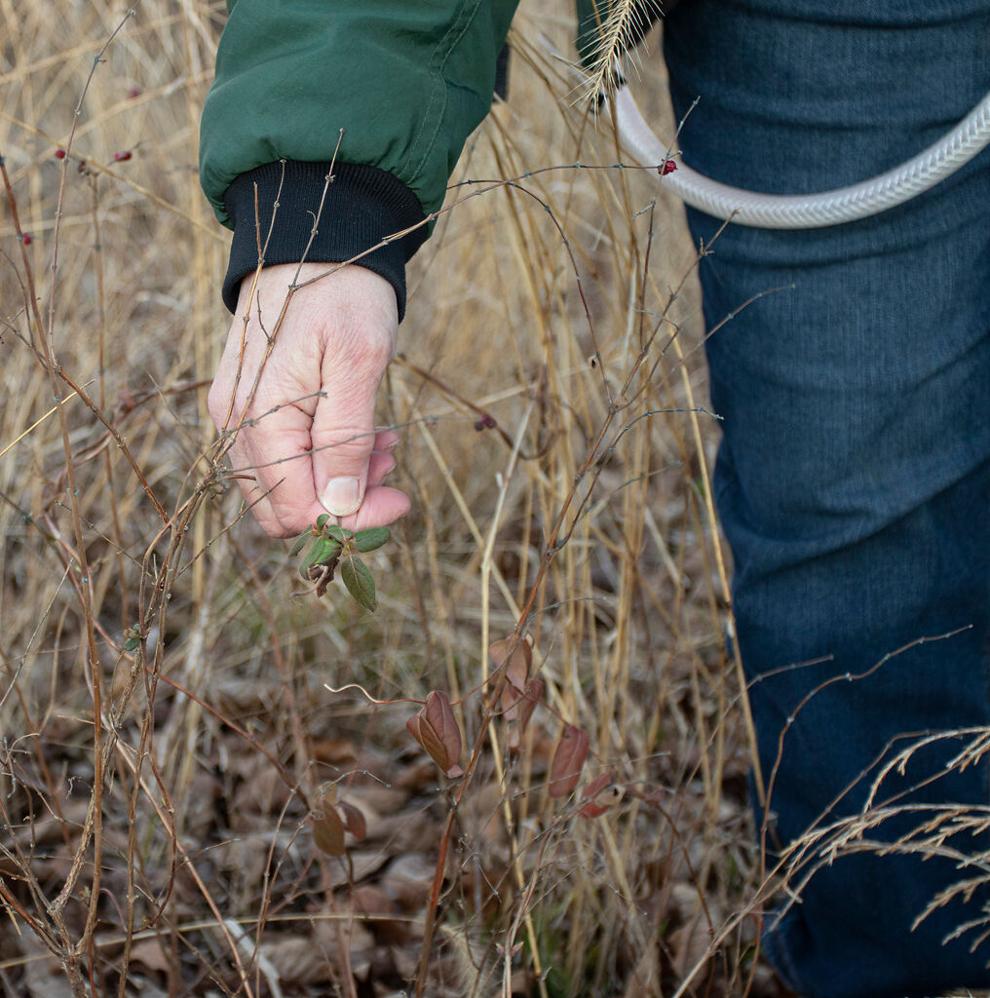 The park is now looking to make the signs on the Sink Hole Trail permanent. Campbell also made signs along part of the Spring Brook Trail about the spring wildflowers in the area.
To juggle all of the tasks that come with being a park naturalist, Campbell has found that one of her most crucial skills is the willingness to adapt.
"I might have come in today planning to do one thing," Campbell said, "and then the phone rings, or there's an email, and now I'm doing a different thing. There's an aspect of managing having a lot more to do than you have time to do."
But for Campbell, the end result is worth it.
"We need to allow space for nature and take care of nature," she sad, "because it's invaluable to people in a lot of ways."