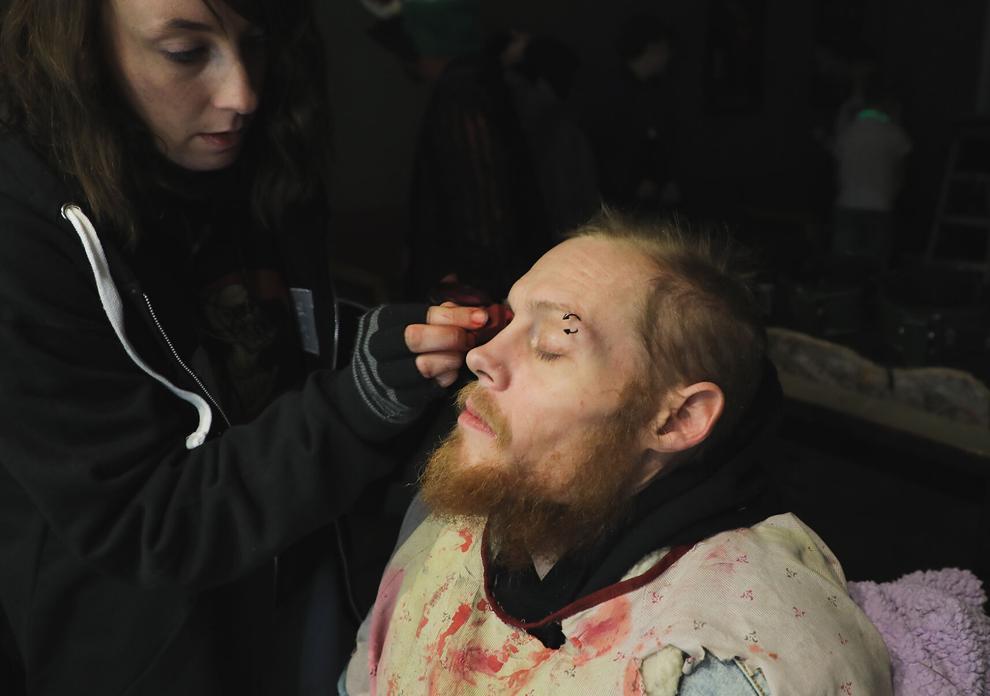 Allen Fisher found out he had severe liver failure less than one year ago. He was initially misdiagnosed after a grand mal seizure in early 2019, and by the time he learned he had liver cirrhosis, his condition had progressed to Stage 4.
Last year he did not think he was going to live past his favorite holiday — Halloween.
This past weekend, Fisher, his wife and four of his six children attended FearFest with complimentary VIP passes and performed alongside the cast in the Saturday night show.
Following his diagnosis, Fisher, his wife Jessica and their children decided to complete items on his bucket list and have been documenting their journey on TikTok. He is on bedrest 90% of the time and uses a wheelchair while out, making it difficult to participate in traditional Halloween activities.
In his hometown of Des Moines, Iowa, he couldn't attend a haunted house he had been to before.
"They're not very accessible at all," he said. "I might fall and they would think I'm part of the show."
Dana Green, a manager at FearFest in Columbia, saw one of Jessica Fisher's TikToks and decided to see if they wanted to attend FearFest, a more accessible "haunt."
"Even in the act, they've known me by name the entire time I've been here," Fisher said, adding that FearFest employees have also helped him manage his wheelchair.
FearFest is the only accessible haunted house they know of, said Jessica Fisher, with ramps, alternative paths and assistance when needed.
"In Iowa, a good majority of them (you) have to get down on the ground and crawl, and there's just absolutely no way for anybody that's handicapped or has any type of sensory issues," she said.
Some temporary structures in Halloween events do not have the same requirements that permanent structures do under the Americans with Disabilities Act (ADA). For permanent structures and businesses, the ADA has strict laws whereas temporary structures and events are only subject to following the core of the ADA: no blatant discrimination to an individual based on their disability status.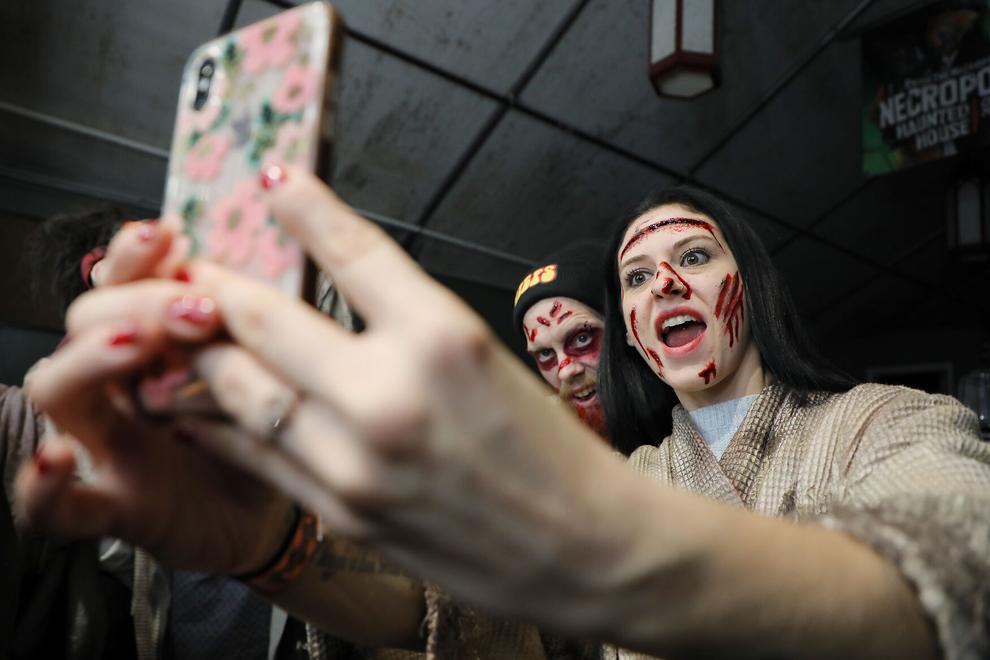 The nature of some Halloween events can present accessibility challenges, but FearFest has taken extra steps to make their haunt experience as accessible as possible.
"Our attraction is fully wheelchair accessible," said Ryan McClintic, operations manager at FearFest. "We have ramps built at two of our locations that have any type of stairs, and any place that we have alternate stairs, where we don't have ramps, we have cut-throughs to take them around."
FearFest has four main attractions: Hawthorn State Asylum, Terror in the Woods, Necropolis Haunted House and The Mortuary.
First-year actor Halim Mavrakis performs in the Hawthorn State Asylum in his wheelchair.
"My character's name is Wheels," Mavrakis said. "An asylum patient who the doctor tried to cure by putting in the electric chair."
Mavrakis has Charcot-Marie-Tooth disorder, which affects the nerves in the arms and legs and can create issues with mobility.
"When I was born all the way 'til 23 years old, I had minor side effects. Whenever I turned 24, a lot of the symptoms got progressively worse," he said.
As his symptoms progressed, Mavrakis began using a wheelchair. 
"Whenever I first had to get the wheelchair, I did not go out for a while, most of the time because people were used to seeing me walking," Mavrakis said. "But my friend kept telling me to come out here and do this with him, and it's mostly got me out of my shell."
Performing Thursday through Saturday each weekend in October, Mavrakis has scared thousands of attendees.
"I'm a lot more comfortable. I've been able to be a lot more expressive as well as a whole bunch of other stuff so this has actually been a very big help for me."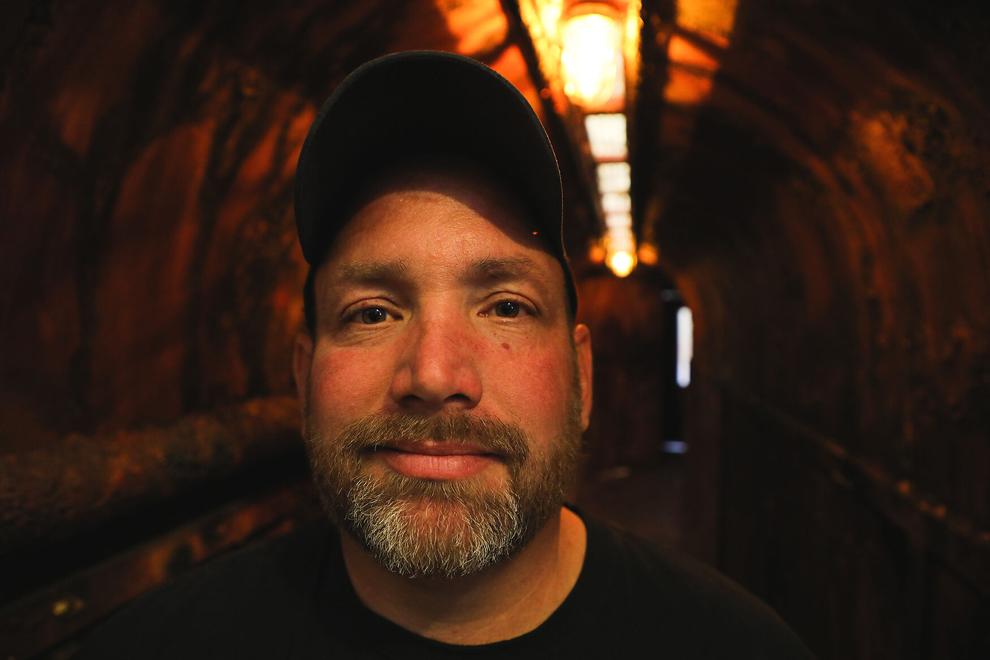 What does the law say?
For able-bodied individuals with no mental impairments, waking up and deciding to go to a corn maze, a haunted house or another Halloween activity is a relatively mundane task. For some people with disabilities, it isn't that simple. They often have to consider the level of physical accessibility and other factors at the event to determine if they can safely and equally participate.
At some point in their lifetime, 70% of all Americans will experience a temporary or permanent disability, according to the planning guide.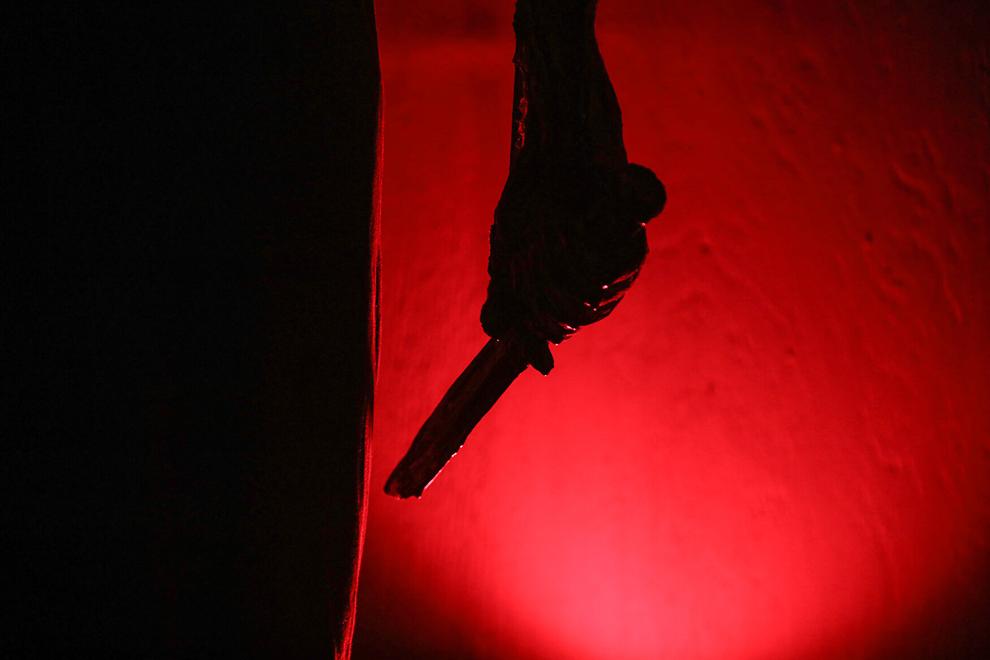 According to the ADA, someone is considered to have a disability if they have "a physical or mental impairment that substantially limits one or more major life activities; a record of such impairment; or being regarded as having such an impairment."
For temporary events such as many Halloween events, the ADA acts as an extension of coverage. "The ADA covers state and local governments and what they call public accommodations, which are basically businesses and that doesn't stop with temporary events," said Troy Balthazor with the Great Plains ADA Center. While temporary events have less direct regulation if a complaint or violation of an individual's disability rights were to occur, the state and local government would be expected to take action.
It is crucial for an event to demonstrate a "good faith effort" to comply with the ADA; there needs to be intentionality with considering accessibility.
Once an event is established and promoted, it is up to the local code officials to determine compliance. But unlike new construction of a permanent location or add-on construction to a current location, code officials are not required by law to check every temporary event.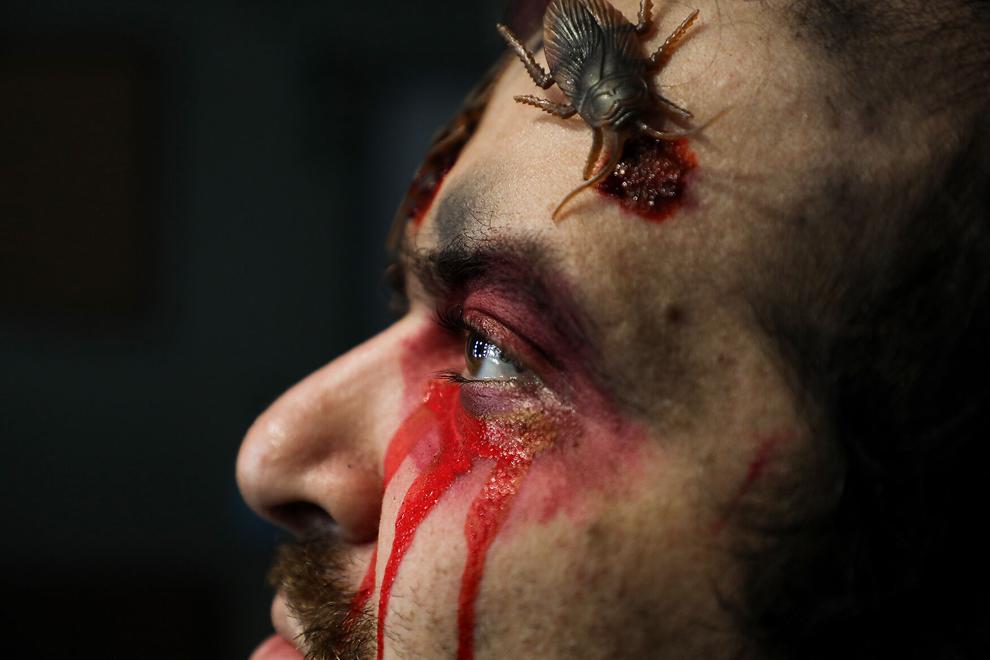 "You may have local code officials who would cover temporary events. But in general, there's no inspection or standardized inspection process set up to review these things," Balthazor said.
In August 1998, the state of Missouri created the Missouri Commission on Human Rights. The function of the commission is to eliminate and prevent discrimination by helping to enforce the ADA. If a violation of the ADA were to be found in Missouri, it would be handled and hopefully settled by the commission before being sent to the U.S. Department of Justice.
According to Columbia ADA Coordinator Adam Kruse, it's not always just about the legality of disability accessibility, but also about disability etiquette. "It's accessibility and inclusiveness which includes words, actions and breaking down stereotypes of people with disabilities, it's different than necessarily Civil Rights," Kruse said. Using proper disability etiquette and being intentional with event planning and hosting is just as important to preventing discrimination as is having accessible routes at a venue.
Kruse explained that there are two important yet distinct categories of accessibility. The first is facility access, which essentially means the facility can be equally accessed by both disabled and non-disabled visitors. The second is access to services, programs and activities, which comes down to both disabled and non-disabled people having an equal experience and equal opportunity to participate.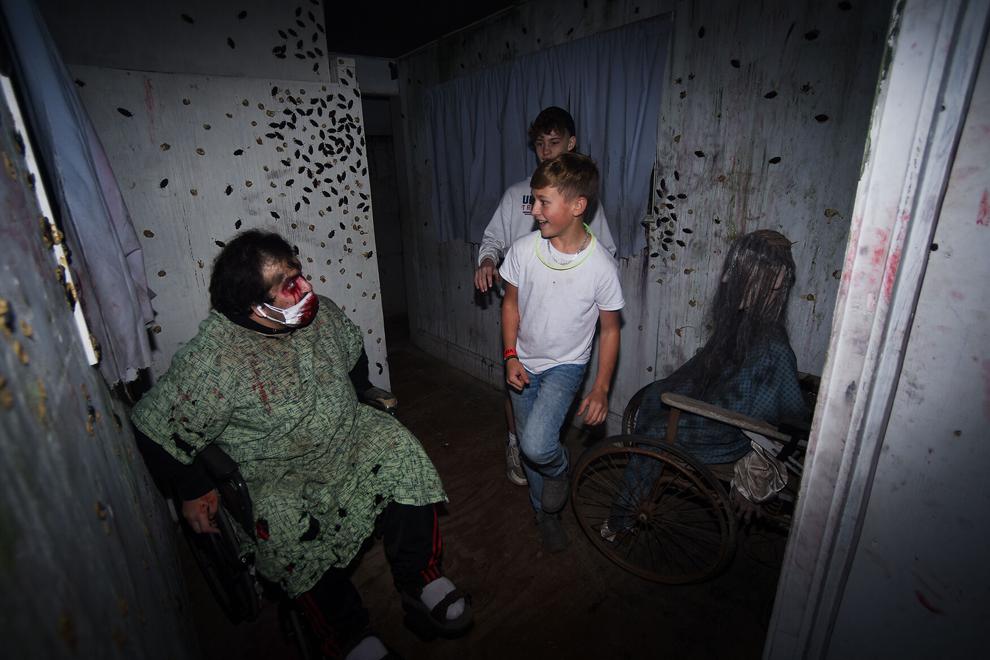 "I would say for a full experience in a haunted house, you should be able to get through that thing, and be able to experience what everybody else experiences," Balthazor said. "If they can alter or provide a similar experience for somebody that's perfectly legitimate as long as it is equal access." When a business or event fails to provide this alternation or similar experience, that's when they can potentially find themselves in trouble for violation of the ADA.
FearFest has proved it is possible for a temporary event to be both fun and accessible for people like Fisher and non-disabled people.
"Ultimately, we want all events in our community to be inclusive and accessible," Kruse said. "That should be the goal."