Sheriff Dwayne Carey's decision to commission Columbia police officers to make arrests in the county has made cooperation between the two departments easier, he said Friday.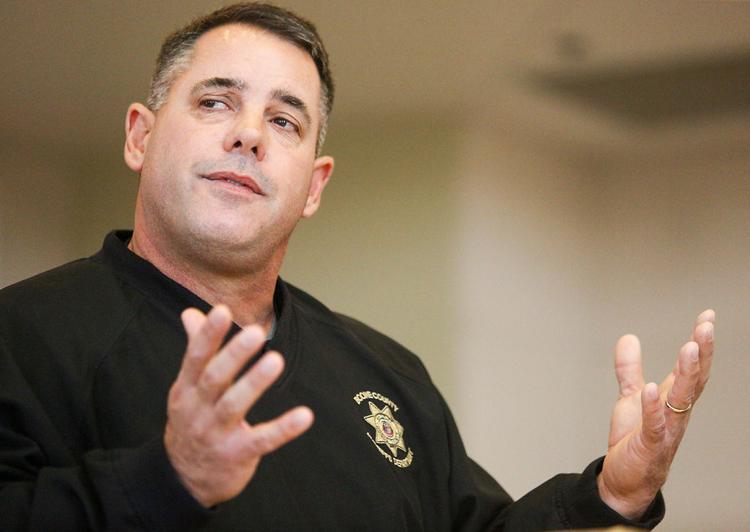 About 150 Columbia officers have been commissioned since June 26 by the sheriff's department, Carey said. Before the latest round of commissions, only about 15 were deputized at the request of the previous Chief Ken Burton.
The leadership of Interim Police Chief Geoff Jones gave Carey the confidence to commission the officers and to believe it would be worthwhile, he said.
"I know what kind of guy he is," Carey said of Jones.
"I just don't know that the previous police chief and I had the same philosophy on law enforcement," he added.
Before being commissioned, Columbia police could venture into the county to interview people and possible suspects. If they found probable cause to make an arrest, however, they would have to contact a sheriff's deputy to do so.
The police and sheriff's departments now are more intertwined and can more easily share information, Carey said.
Being deputized doesn't give Columbia officers the authority to do routine patrols in the county. They must notify a supervising deputy at the Sheriff's Department any time they plan to make arrests or conduct investigations outside city limits, Carey said.
The commissions do create an additional responsibility for Carey and his staff. The Peace Officer Standards and Training requirements mandate that the Sheriff's Department maintain training records for all commissioned officers. Carey said the initial burden of that change was challenging, but now it's simply a matter of communicating.
Jones has not responded to a Missourian request for an interview about the commissions.
Carey said the arrangement is a good one for both departments because the same criminals that are present in the city are present in the county.
"We want to work together to better serve our community," Carey said.