COLUMBIA — When Ahmad Alkadah and his family left their home in Syria, they thought they would return in a month.
They packed small overnight bags with two to three changes of clothes and their most important documents and crossed the nearby border into Jordan.
Four years later, Ahmad shares a plain two-bedroom apartment in Columbia, almost 6,500 miles from home, with his mother, Lamaat; his wife, Samera; and their daughter, Ilin.
Native Arabic speaker forges bonds with family while helping tell its story.
"I miss every bird, stone and leaf of the trees," Lamaat said through an interpreter.
Yet the parents smile and take turns holding a restless Ilin, who is 17 months old and intent on distributing sugar packets to guests. Ilin has never been to Syria, where both of her parents grew up. Maybe she never will. As her family talked, she played with a light-up toy train that sang to her in English.
Born in Jordan to Syrian parents, Ilin lives without the citizenship of any country.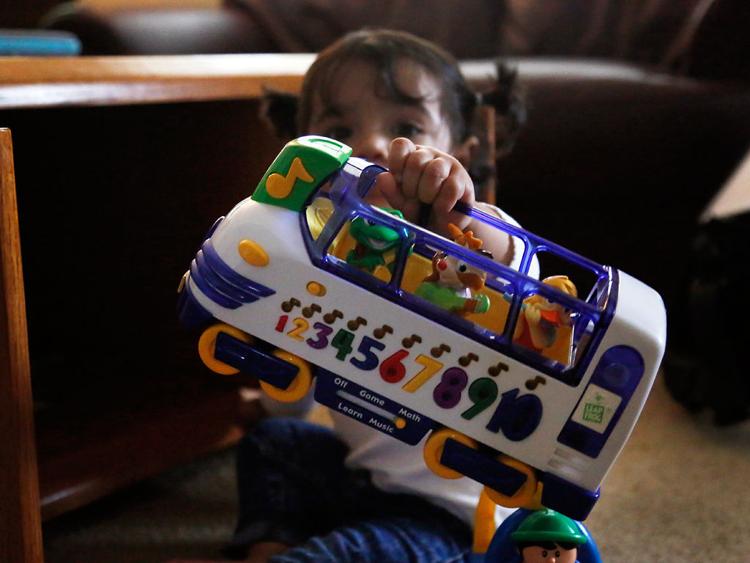 "We are grateful to America in general," Ahmad said, and "to the American people to receive us here and to welcome us, especially since we know that all of this is financed by American taxpayers."
Ahmad and his family were, at last count, among 419 Syrian refugees who have arrived in Missouri since 2015, according to data from the Refugee Processing Center. As of Sept. 26, the United States has accepted a total of 11,717 refugees from Syria this year. Approximately 4.8 million Syrians have been forced to flee the country since the Syrian civil war began in 2011, according to the United Nations.
In 2016, Missouri has accepted 382 Syrian refugees. In 2015, only 37 Syrian refugees settled in Missouri, with 28 settling in the St. Louis area.
Missouri ranks 11th out of 50 states in the acceptance of Syrian refugees in 2016.
Five years ago, Ahmad attended university in Syria and never expected to become part of that 4.8 million. Now, he and his family are starting over, like so many other Syrians, across the U.S. and the world.
"The people of Columbia are very nice," Ahmad said.
His wife and mother echoed that warmth.
Leaving home behind
Ahmad grew up in the small village of Al-Hrak in the southwest Syrian Daraa governorate. The area is flat and agricultural, and when Ahmad's father passed away when he was 2, his mother, Lamaat, began working as a farmer on her family's land to help support Ahmad and his four sisters.
They shared a large stone house. As the only son, Ahmad said he was somewhat spoiled. 
In 2009, he moved to nearby Al-Suwayda to study geography at the university. When Ahmad and his family heard of uprisings in other Arab countries in 2010 and early 2011, they never thought an uprising in Syria would be possible.
President Bashar al-Assad had assumed power in 2000 following the almost 30-year authoritarian reign of his father, Hafez al-Assad. Initially, Bashar al-Assad promised reform and transition toward democracy. He released hundreds of political prisoners and allowed the creation of a newspaper. But by 2001, he put an end to the burgeoning civil society, shutting down the newspaper and arresting opposition leaders. 
He continued his father's legacy of ruling under emergency law, which allowed the government to arrest people without charge and legalized media censorship, among other restrictions. The people of Syria could not protest or speak out against the government.
Within four months, he had to leave the university because fighting had escalated to the point of danger.
"Quickly, things got out of hand," Ahmad said.
He had university exams, but he could not leave his house to take them because of violence and kidnapping. Instead, he took a job as a food distributor near his home. Because of the danger, he could only travel within 1 kilometer, a little over half a mile, from his house.
On Nov. 15, 2012, Ahmad, his mother, his sister, her husband and their children left Syria for nearby Jordan. In those days, they could still cross the border as travelers without a special visa or refugee status.
Although the Jordanian border was only half an hour from their town, their taxi ride took two hours because of checkpoints. They said the road was crowded and some people were not allowed to cross.
"It wasn't as bad as it is today," Ahmad said. "There were only a few mortar shells and only some small rockets. Now, every day there are multiple air strikes."
They rented an apartment and lived off savings, expecting to return within a month. After three or four months, with little money and worsening violence in Syria, they had no choice but to apply for refugee status with the U.N. 
Ahmad said he entered a six-month training program to become a chef as part of the refugee program in Jordan. He began working at a three-star restaurant in Irbid, cooking everything from burgers to Chinese cuisine to traditional Syrian dishes. Sometimes, he would work 16 to 17 hours a day to support his mother, sister and her four children.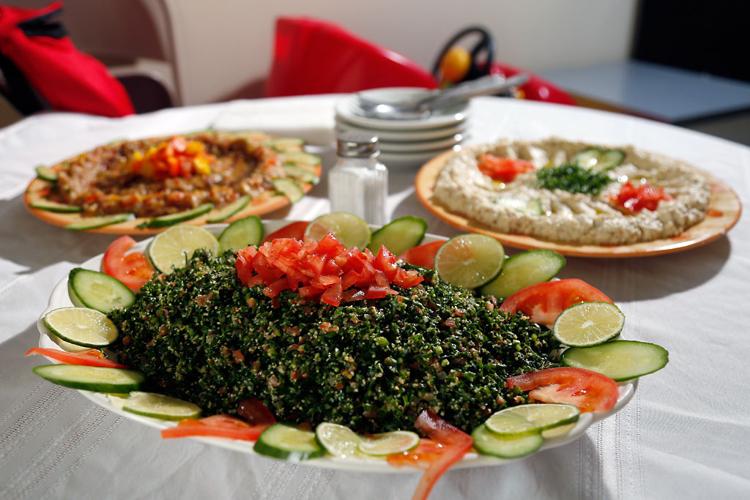 Their 60-year-old family home was destroyed in the Syrian civil war. They said sharing a small apartment with so many people was difficult.
And then, two years in, Ahmad met his wife, Samera.
"We met in the traditional way," Ahmad said. His mother arranged the match.
Samera came to Jordan with her family from their small village of al-Jeza, also in the southern region of Daraa.
About a year later, their daughter, Ilin, was born.
The waiting game
Ahmad said that Syrians have always been well aware of the freedoms that U.S. citizens enjoy.
"In general, it's always a dream to come here to the U.S.," he said.
Still, as a refugee in Jordan, Ahmad and his family had little choice about where they would end up or whether they could stay in Jordan.
If he could have stayed in a place that was familiar, Ahmad said, he would have. If he could have stayed in Syria, he would have. It will take him one to two years to get accustomed to his new life, he said. But, he said, there isn't much point in dwelling on the past.
The United Nations first approached Ahmad and his family in March 2015 to ask if they were interested in traveling to a list of countries. They said the U.S. was interested in their case. And so began a series of interviews.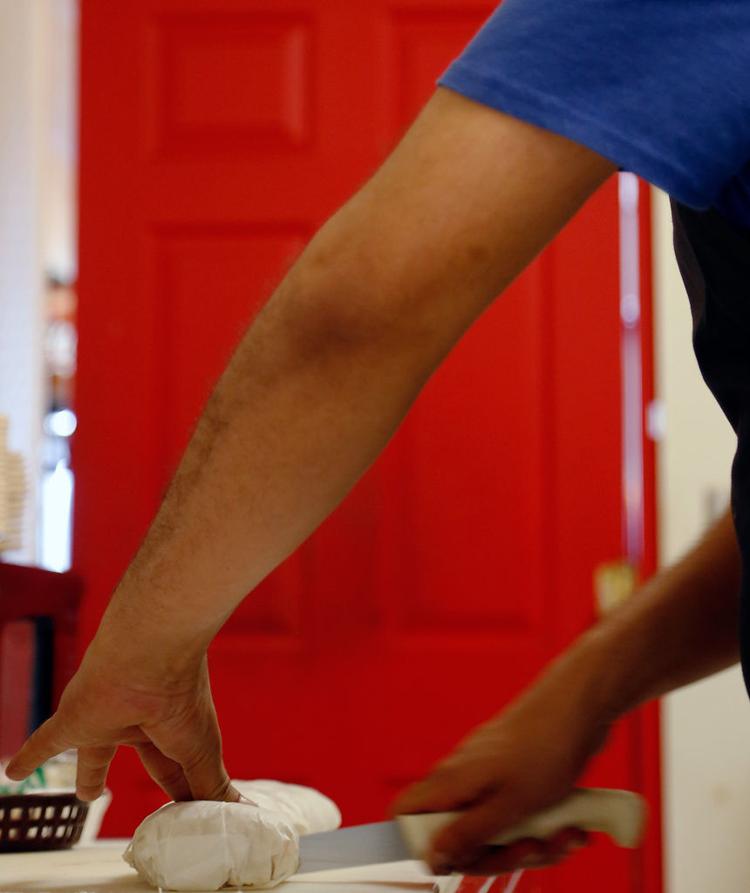 Three months after the call, they had an interview with the U.N. Two months later, they had an interview with the U.N. again. Three months later, the International Organization for Migration interviewed them. In February 2016, they had an interview with U.S. military officers.
Ahmad said the interviewers were looking for reasons why he and his family shouldn't be granted asylum. They asked about what would happen to him and his family if they returned to Syria. If they were still in Syria, would their lives be at risk? They were also trying to make sure he and his family were not a threat to national security.
Almost a year and a half later, on July 29, Ahmad and his family arrived at Columbia Regional Airport, welcomed by their case worker from Refugee and Immigration Services, Nadeem Ramiydh.
The Alkadah family is one of two families of Syrian refugees living in Columbia, Ramiydh said. The other family arrived in June.
"We want to keep them safe," he said. "But we don't want to keep them in a jar."
The family was exhausted after the 14-hour flight. Ilin had cried most of the time, and it was Samera's first time on a plane. They went to their hotel, showered and slept.
The first thing they bought was a phone charger so they could call relatives in Jordan and Lebanon to tell them they made it safely.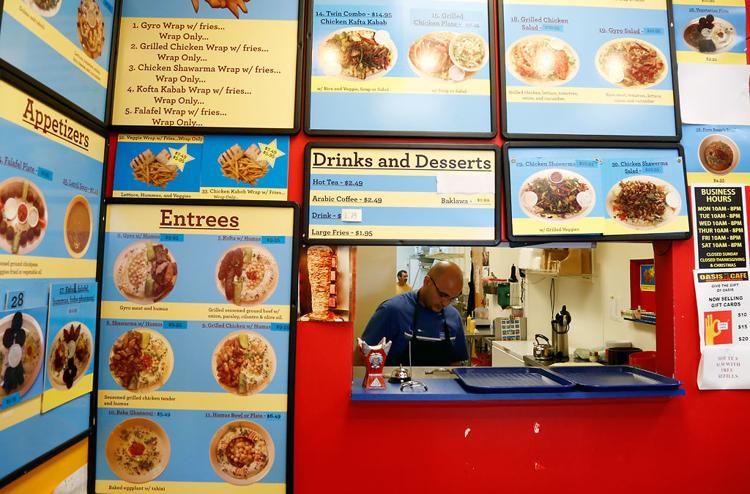 Starting over
The walls of the family's apartment are bare except for a clock and three wall hangings of Arabic text. Each contains the first verse of one of the last three chapters of the Quran.
Roughly translated, the phrases say to have faith in God's oneness, seek refuge in God against evil and trust in God's protection against temptation. The family looks up at the words with smiles.
Lamaat teared up as she recalled her daughters in Lebanon and Jordan. She is the grandmother of 19. She said she raised all of them except for one, who was born five months ago. Her daughter-in-law and son said her grandchildren call her mother.
The family members don't know when they will see their relatives again. They said their best course of action is to become U.S. citizens so they can travel more freely. They can apply in about five years, and the entire process could take six to eight years to complete.
In the meantime, they said they communicate with their family using WhatsApp, a worldwide messaging app.
"For now, they are safe," Lamaat said.
They said the recent Muslim holiday, the Festival of the Sacrifice, has made the separation more difficult. Normally, they would get together with their entire family. Samera said she misses these family gatherings more than anything else.
Ahmad has made two primary friends since arriving, one from Libya and one from Iraq, and the families spent time together to celebrate the holiday.
Ahmad said he wants to meet other Arabs to hang out with. He does not care about sects or religion, saying that before the revolution in Syria, people did not define themselves as Christian, Sunni Muslim or Shia Muslim. The question often was not relevant. Instead, he said, they were all Syrians.
He and his family still feel this way.
They said their interactions with their neighbors and the people of Columbia have been only positive. Neighbors say "hello" and smile. Ahmad recalled a time he was downtown without a phone. He couldn't find his bus stop, and he asked someone on the street for help. They waited with him at the bus stop until the bus came.
Samera and Lamaat said people have stopped them to compliment the beauty of their dresses. Lamaat said she loves how people in the United States smile at each other. She describes life here as simple and organized compared to the upheaval and uncertainty of life in Syria and Jordan.
All three studied English at different points in their education in Syria. Ahmad and Samera have taken English classes in Columbia. Ahmad no longer attends, but said his recent work at Oasis Cafe has helped him improve his pronunciation and speaking and listening skills.
The family members said they have faced no hostility in Columbia and credit Refugee and Immigration Services with helping them make the transition.
Members of the Missouri legislature have made numerous attempts to block or limit refugees, particularly those from Syria, from resettling in the state. In the most recent effort on Sept. 15, Missouri Rep. Sam Graves introduced a bill that, he wrote on Facebook, would block funding for Syrian refugees to resettle in Missouri.
Asked about Missouri's recent attempts at blocking Syrian refugees from resettling and other anti-Muslim political rhetoric of late, Ahmad said, "Everyone is entitled to his opinion; if someone wants to put us all in the same basket, that's up to him or them."
Ahmad said he just wants to take care of his family.
Grace Wildenhaus of Refugee and Immigration Services wrote in an email that her agency has no exact numbers on when and how many Syrian refugees will come to Columbia, but she expects more.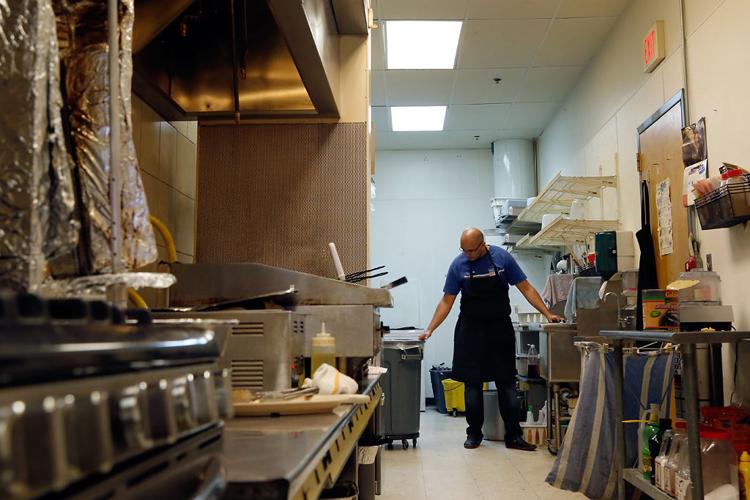 Hopes for the future
Ahmad dreams of opening a restaurant. He wants to start small with a food truck that serves traditional Syrian dishes and grow to include the different types of international cuisines that he learned to cook in Jordan.
When he first arrived, he worked at Oasis Cafe, a Mediterranean restaurant in downtown Columbia. He enjoyed his work but continued to look for other opportunities as a chef.
He recently accepted a position making desserts for Campus Dining Services at MU.
He's grateful for all the help he has received, but he is also independent and wants to help himself as much as he can. He opened his own bank account and quickly learned to use the bus system.
He also obtained his learner's permit and is practicing to get a driver's license. Although he drove trucks in Syria as part of his job, the traffic laws are different in the U.S. He has plans to buy a car to increase his independence and job opportunities.
With increasing violence in Syria and the number of refugees growing each day, the likelihood of the family returning home any time soon is slim.
For now, the family members accept a life without too many stressors, compared to their life back home after the civil war broke out.
As for Lamaat, she wants to see the Statue of Liberty someday. She said that if she could go on a road trip across the U.S., she would. She thinks it is a beautiful country.