After filing onto the stage at Columbia College, a group of fifth graders began to sing the lyrics, "One foot in front of the other. We're ready to begin. Come on, my sisters and brothers. Let's let the future in."
The song lyrics come from "It's Our Time," which they learned during Columbia Public School's Summer Expeditions program. On Thursday, a group of eighth graders graduated from the program to the tune of their fifth grade peers' performance.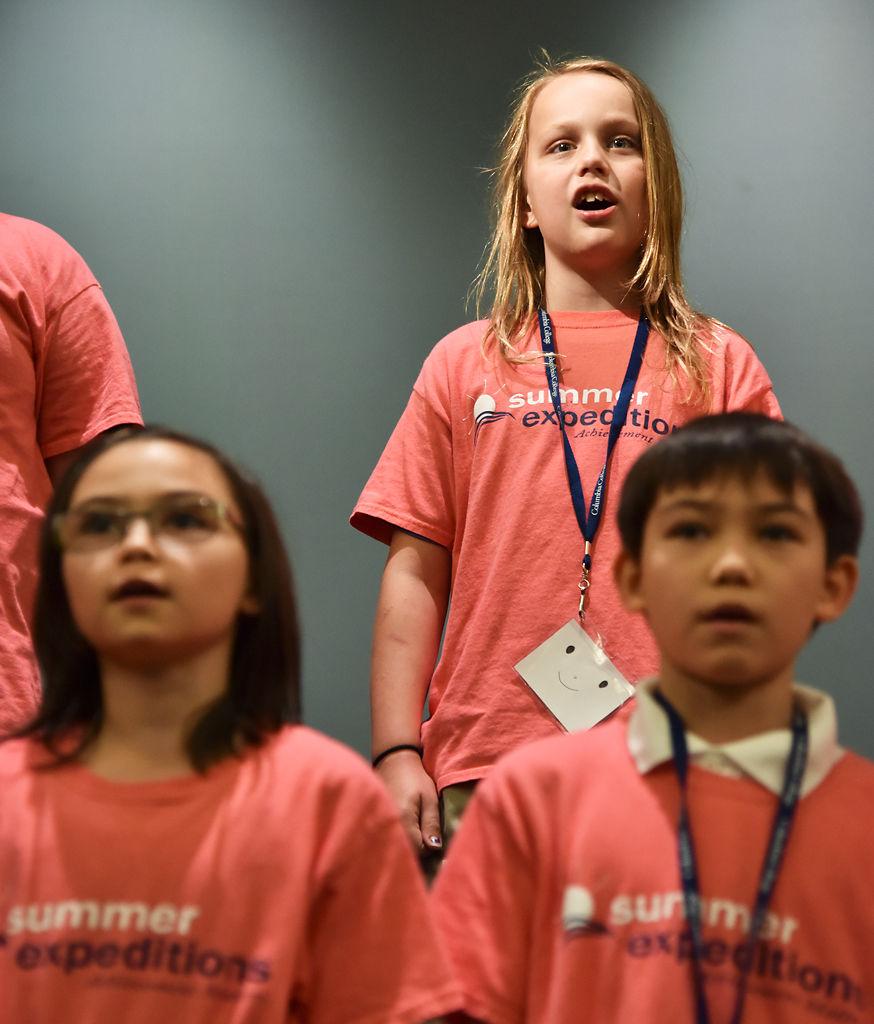 The song encompasses the future-focused message of the graduation and the program as a whole.
The students chosen for the program are part of underrepresented communities who may not see college as a future endeavor. One student from each Columbia school is chosen as fifth graders based on their academic performance, attendance and behavior, so getting into the program is competitive.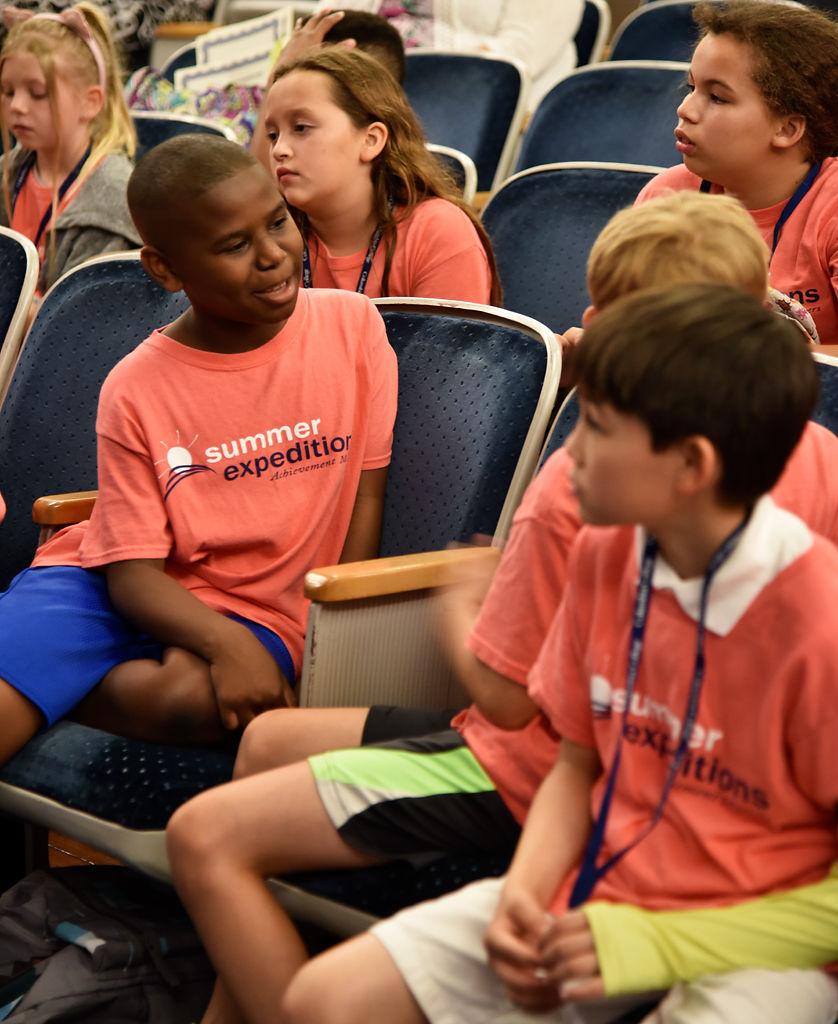 In five weeks, they are taught about the possibilities of college and take classes in areas such as forensic science, technology, foreign language, nursing, drama and many others. The students also get to partake in physical education with swimming and tennis instruction.
Terry Smith, a Columbia College political science professor and the founder of the program, said he wants the kids to know that their abilities are recognized.
"For many of them, it's really their first exposure to college, so it gives them a sense of the possibility, even as rising fifth graders," he said.
Huldah Belay, 11, says the program is "the coolest thing ever" because she and her friends get to do interactive activities. Her favorite thing to do at Summer X is swimming instruction. Belay said she feels special because only one student from each school is chosen, and likes that the teachers care about her and have high expectations for her. Because of the forensic science class she took at Summer X, she wants to be a forensic scientist when she grows up.
"I've always liked forensic sciences, and I was dabbling in it, but (the classes) really opened up my eyes to see how forensic sciences can help people," Belay said.
Maryam Al-Mudhafar, 11, said she wants to be a surgeon when she grows up.
"It's not because of the money, like I just wanna help people, that's it," she said. "Because I'm going back to Iraq, and in Iraq a woman surgeon is less popular than a man surgeon. I just want to make a difference."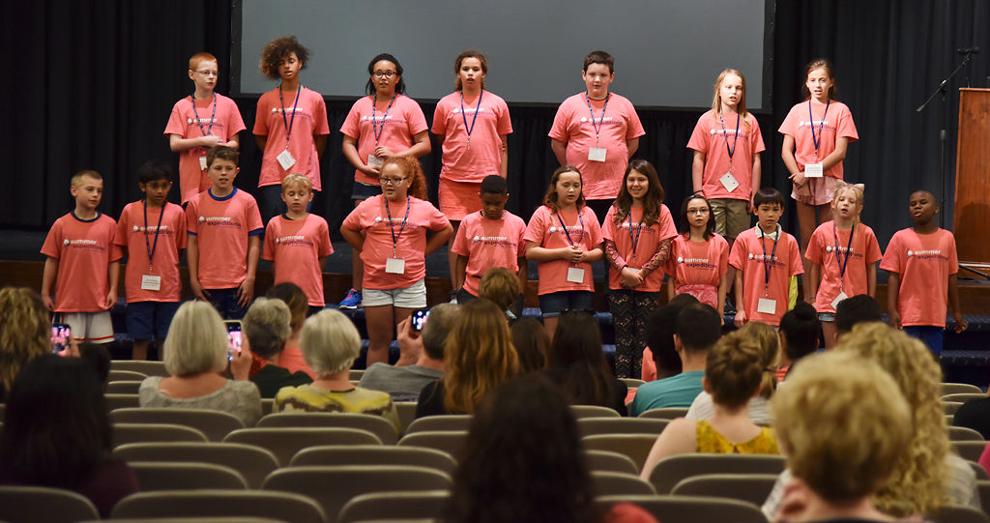 Molly Taylor, the Summer Expeditions coordinator, said along with academic classes and physical education, the students are taught personal and leadership skills. During lunch time, kids are often taught to have authentic conversations and be respectful of one another.
As part of the Good Neighbor Citizenship Grant, State Farm Insurance Co. funds the program each year. Kevin Gamble, the public affairs specialist for State Farm, said the company supports "pathways to college and career success" which is why funding this program is a great fit.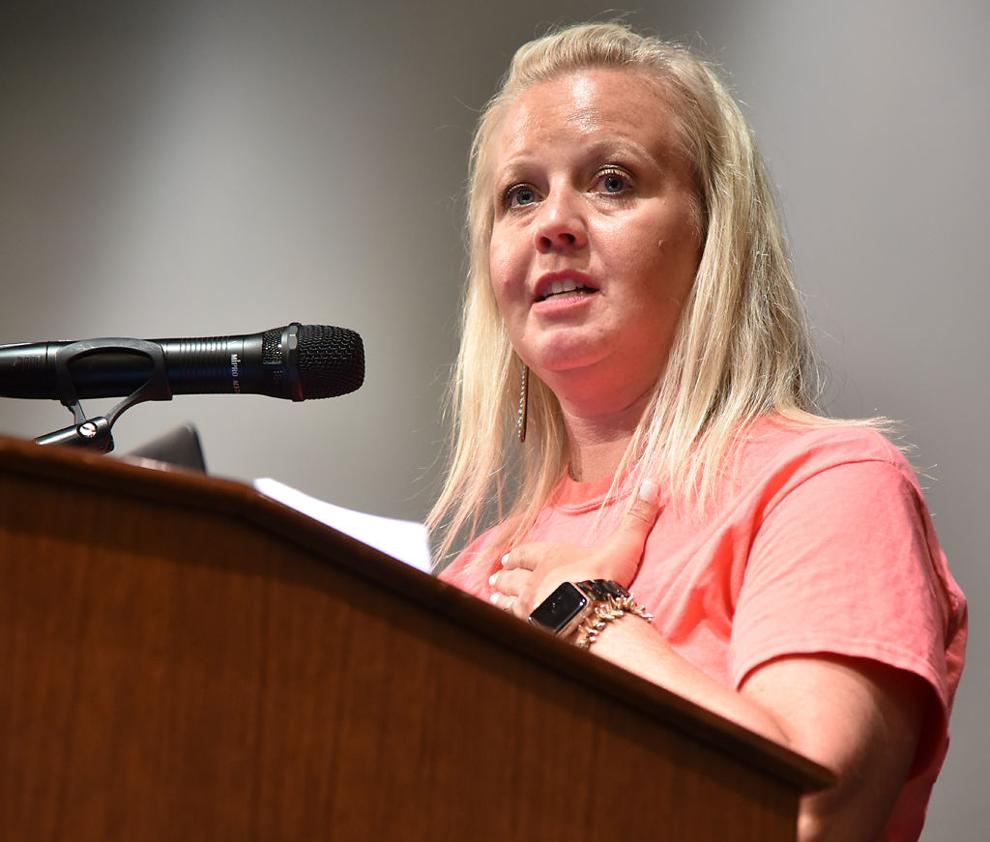 "Columbia College has been a great partner, and it's just fantastic how many kids in Columbia this program reaches over the years," Gamble said.
Dale Hobbs, the Summer Expeditions coordinator, said inclusion and diversity are important when choosing kids to be involved in the program.
"We wanted to make sure we honored those underrepresented groups," she said. "We want them to have a wide variety of people to learn from."
Near the end of his speech, Smith showed the students and parents the academic regalia he was wearing. He explained the importance of the robe and told the students that it honors them. Smith told the crowd what each color and stripe represented. After that, he surprised the students by opening the regalia and saying "but what really matters is what's on the inside" while exposing the bright, peach-colored Summer X t-shirt that all the students were wearing.