Lyn Woolford filed a petition for injunctive relief Monday after being placed on leave from his job as Ashland police chief last week.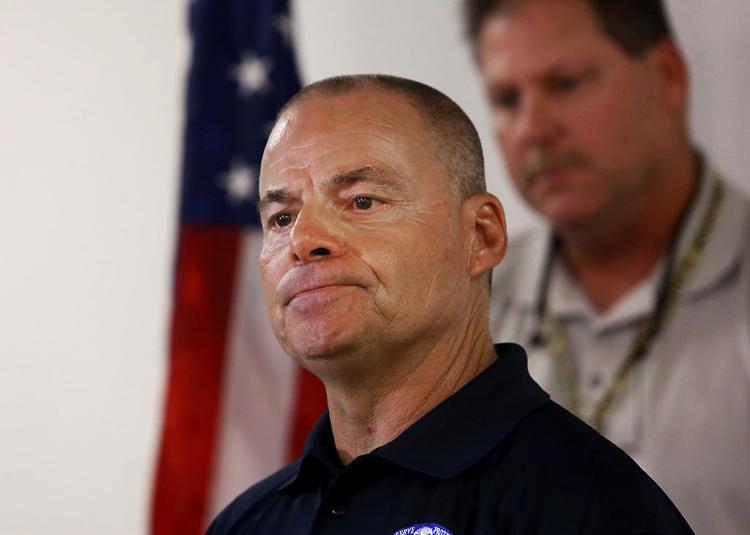 The petition argues the action was a violation of due process by the town's mayor, Gene Rhorer, after the police chief refused to remove the mayor's girlfriend from her own home, which she was sharing with the mayor. The girlfriend is not named in the court document.
Contacted at the Boone County Journal, which he owns, Rhorer declined to comment. The newspaper had not reported on Woolford's suspension as police chief as of Monday afternoon.
Rhorer placed Woolford on immediate paid administrative leave Tuesday, according to previous Missourian reporting. At the time, the city administrator, Tony St. Romaine, said the city could not disclose any details until the matter had been reviewed.
Rhorer called Woolford on at least two occasions, demanding that he send Ashland police officers to remove Rhorer's girlfriend from their shared residence, according to the petition. Seeing no apparent threat of violence, Woolford instead sent officers to simply keep the peace.
After these incidents, the petition states, Rhorer's attitude toward Woolford began to "sour." Woolford was removed from his position as city administrator on March 29, 2019. Matt Uhrig, Woolford's attorney, said this removal happened less than one month after one of Rhorer's calls.
There are no recordings of the phone calls between Rhorer and Woolford, said Uhrig, because Rhorer did not call 911 or the police department but instead called Woolford directly.
"Rhorer has since taken retaliatory action, in violation of the city ordinances and state law, by first terminating (Woolford) from his position of City Administrator and then by placing (Woolford) on administrative leave from his role as chief of police," the petition alleged.
Uhrig said the circumstances of Woolford's removal violate state law on how a city of Ashland's size and type can go about removing its police chief as well as state whistleblowing laws that protect public employees from retaliatory action when reporting or disclosing any prohibited action by superiors.
Ashland Deputy Chief of Police Terry Toalson was named interim chief Tuesday, and his official appointment is up for a vote at the Ashland Board of Aldermen meeting Tuesday night, according to previous Missourian reporting. It is unknown if this appointment would still occur in light of Woolford's petition.
A news release from St. Romaine on Tuesday said Woolford had proposed a new contract about two weeks ago and that St. Romaine plans to present it to the aldermen for action.