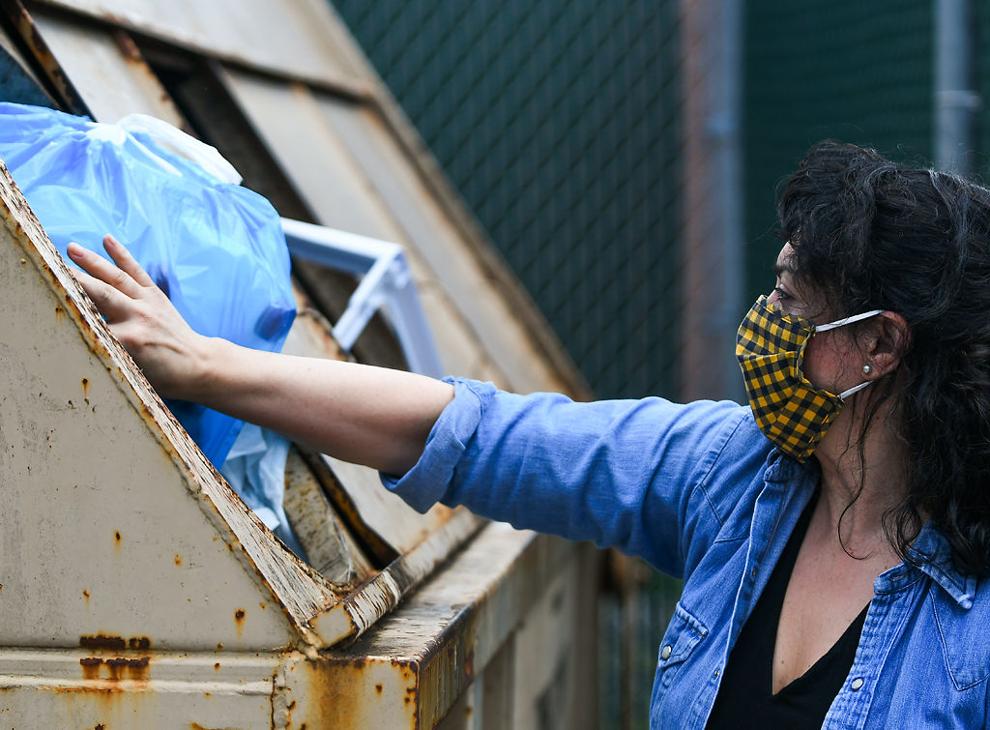 Blue bags full of recyclables will be absent from Columbia's curbsides for the foreseeable future.
After weeks of irregular services and years of staffing problems, the city on Wednesday suspended curbside recycling collections and urged residents to take recyclable paper, cardboard, bottles, cans and plastics to dumpsters placed at one of 11 locations throughout the city.
Specifically, the city lacks enough workers with commercial driver's licenses to complete both trash and recycling routes five days a week.
The issue has been compounded by the inability to sell recyclables, causing the city to lose money while providing incomplete service.
Columbia Sustainability Manager Barbara Buffaloe said the city would need a minimum of 13 qualified drivers to run both routes every day. It is consistently short by two or three, she said.
Ideally, each truck would have two drivers with commercial driver's licenses alternate driving and picking up trash. But Buffaloe said that given the lack of qualified drivers, the city has been hiring temporary employees to ride on the backs of trucks while one person drives the entire route.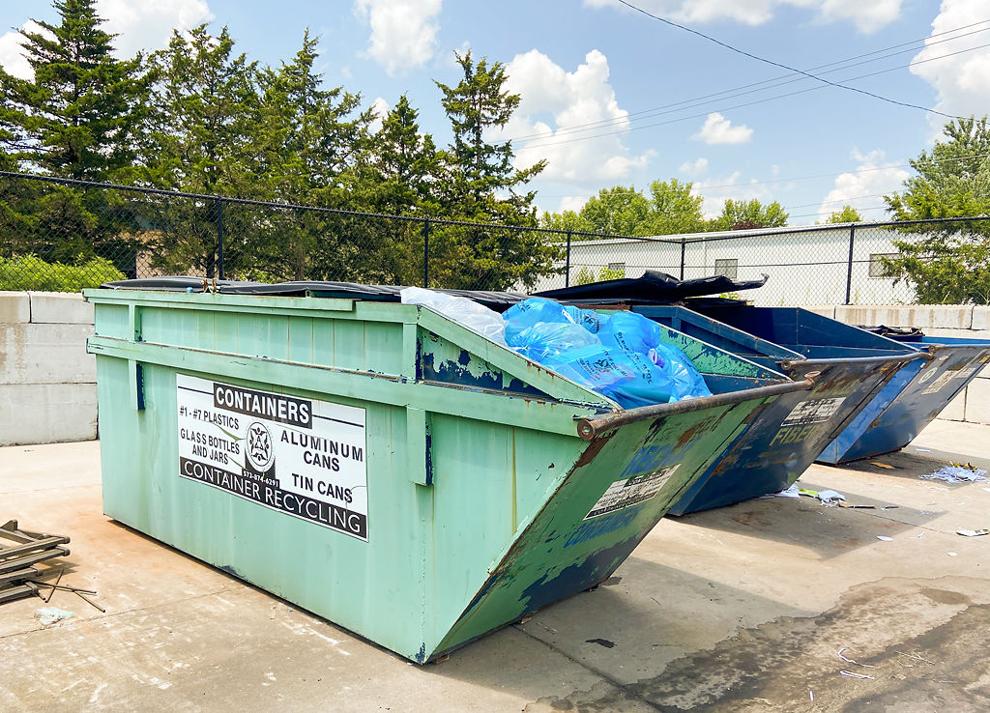 Columbia spokesperson Brian Adkisson said the only way for the city to resume curbside recycling would be to hire and retain more drivers with proper commercial driver's license certification who can also physically do the job.
"It's a very dangerous job," Adkisson said, "because you're not only out in the elements — from the extreme cold to the extreme heat like today — you're physically running along with the truck and lifting and throwing heavy materials into the back of the truck."
The lack of drivers means the city can't run its eight trash and four recycling routes to full capacity, forcing them to prioritize trash collection.
Staffing city workers isn't a new problem for Columbia, especially refuse collectors.
It's one of the only places in Missouri that hires city workers to handle recycling from beginning to end. This includes collection, sorting and selling materials.
The Missourian previously reported that the lack of full-time refuse collectors was costing the city more in hiring temporary employees. Utilities Director David Sorrell projected at the May work session that the city would spend $600,000 on temporary workers for the trash utility this fiscal year.
The job's high rate of injury turns many awayand also costs the city hundreds of thousands in annual worker compensation claims. To attract more full-time workers, refuse collectors were given a raise to at least $17 per hour after the previous year's raise to $15 per hour. The efforts have not been fruitful, however.
The situation is dire enough that some city officials are contemplating another round of debate on whether to use roll carts for trash collection — or even hiring a private company to provide the service. Sixth Ward Councilwoman Betsy Peters at a May 18 budget work session asked city staff to compile a report comparing the cost of those options with the current city service.
"I feel like we sorta keep dipping our toes in the water, and we keep saying it's costing us a ton for our trash guys, and we're injuring them, but we're not really addressing what our other options are," Peters said.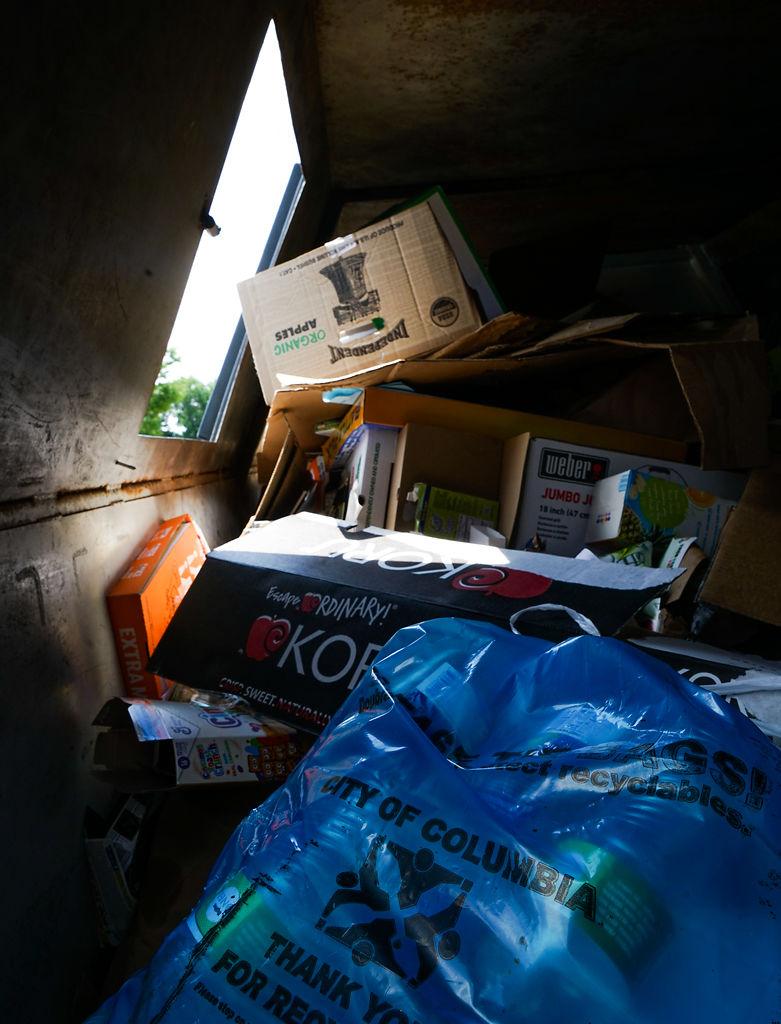 Buffaloe said roll carts are an option. They can be emptied into garbage trucks automatically, meaning a driver and more than one trash collector would not be necessary on each route.
"It doesn't require as much getting off and on the truck," she explained, "and it definitely makes it a safer working environment."
Opponents of roll carts are steadfast, however. They used an initiative petition to place a moratorium on any discussion of roll carts on the ballot in March 2016, and 54% of voters approved it. Buffaloe said she wouldn't be confident suggesting roll carts again unless the Columbia City Council requests it.
Columbia resident Amber Klempke said she was shocked when she moved to the city and learned she had to put her trash and recyclables on the street. Feeling bad for the trash collectors, she agreed that having roll carts would be a safer option.
Klempke said her blue bags have been collected only once in the past four weeks. Now she drops off her recycling about once a week at the location near Providence Road and Nifong Boulevard.
Adkisson said he expects the City Council during the coming budget process to continue having conversations with the public about how trash and recycling service should look.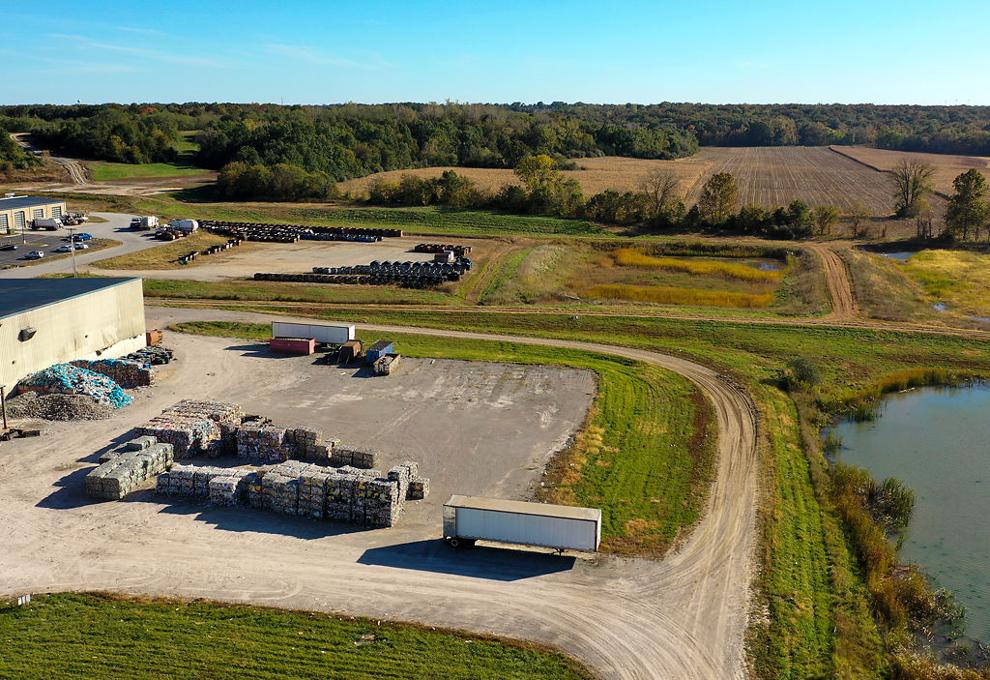 The coronavirus pandemic also affected the city's recycling pickup. Along with employees being exposed to COVID-19 in May, bans on certain recyclables being sold overseas has negatively impacted markets. Specifically, Buffaloe said it's been hard to get rid of plastics #3 through #7, some of the most difficult materials to sell.
"When we were doing recycling, even maybe five years ago, we could make even," she said. "But now, with recycling markets going down, it's costing us to run the trucks and we're not getting a full return on our investment."
Columbia isn't alone in struggling with the declining market for recyclables. China dealt the recycling industry a blow with its Operation Sword mandate in 2017, through which it stopped accepting recyclables from other countries because of problems with contamination such as greasy pizza boxes or plastics with dirty labels, according to a report by the Manhattan Institute. The report concluded that municipal governments should strongly consider getting out of the recycling business, at least for the time being.
Some Columbia residents have wondered aloud whether the city will reduce their monthly utility bills, given that curbside recycling has been suspended indefinitely. A Tuesday news release from the city didn't address that question.
The rate the city charges residents for solid waste collection is based on the total volume of trash and recyclables throughout the city, Adkisson said.
"It's essentially how much material goes to the landfill, either into a cell or through the recycling facility," he said. "It's not whether it's curbside or drop-off recycling."
Adkisson said utility rates are another topic the council will likely discuss when budgeting for fiscal 2021. In May Sorrell proposed a 10% increase for the utility.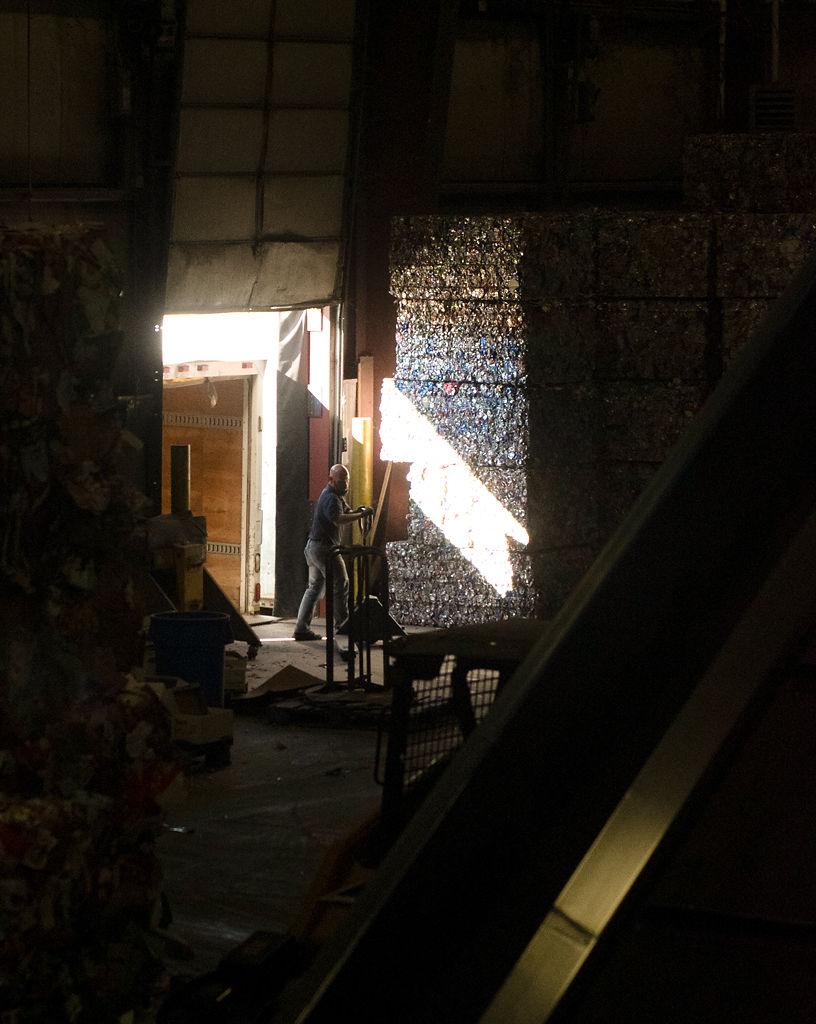 Columbia resident Rebecca Schedler said the city should charge residents by the amount of trash they put out to be collected, rather than charging a flat rate.
"I've been recycling as long as I can remember ... Every time I have to put something in the trash, it makes me mad," she said, estimating she puts only six bags of trash per year at the curbside.
Schedler also worries the city's drop-off recycling containers will always be full, given that more people will be using them. That would force them to stack recyclables on the ground.
Buffaloe encouraged residents to check inside recycling bins before leaving their bags on the ground. Sometimes the bins are stacked high at the front and have more room toward the back.
Columbia resident Leon Jovanovic agreed and said that when recycling containers are packed toward the front, the arthritis in his shoulders makes it difficult for him to lift materials into the containers.
Adkisson said some of the collection sites are emptied daily, and he noted that the city is considering adding more drop-off sites, particularly north of Interstate 70, where there is only one site, at the Home Depot.
"I should emphasize that we still highly encourage residents to recycle materials," Adkisson said, noting that it is easier for crews to empty bins at drop-off locations, and it's possible they'll be able to do that more frequently now.