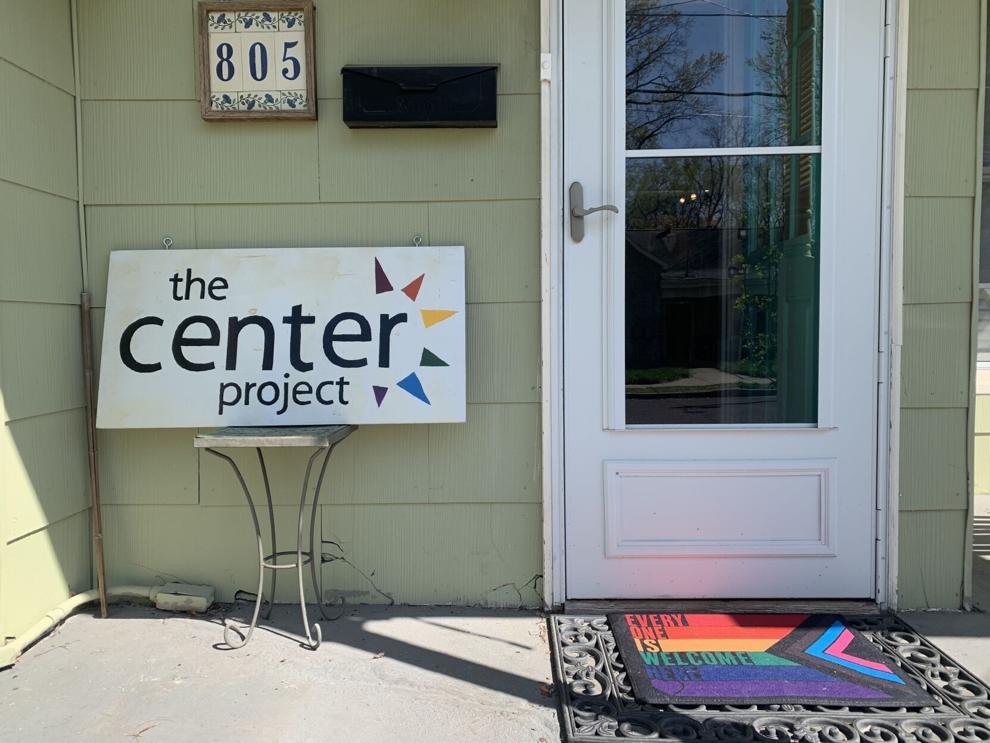 The Center Project moved into a bigger home at 805 Fairview Ave., and volunteers see the new space as an opportunity.
"This house gives us the opportunity for all of our programs to thrive and grow from where they are and hopefully to expand our programming to meet even more community needs," Cameron Lee, a Center Project volunteer, said.
The Center Project is mid-Missouri's only LGBTQ community center. Lee said the project started in 2004 with the hopes of always moving into a proper space — a home like the one it just found.
"I think LGBT people sometimes, maybe oftentimes, look out into the world and don't necessarily find a safe space where they're feeling welcome," Lee said. "So having a community center allows us space where we can just be ourselves, be comfortable and not have to explain ourselves to other people."
In the new home, there's a big backyard to host community events and a porch for cookouts. There's also a garage planned to be a hangout spot for the project's youth groups and a room dedicated to helping people find the clothes necessary to fit and feel comfortable with their gender identity.
The Center Project funded the move entirely through community donations and volunteer efforts. TCP's board members decided it was time to move when the previous space had potential sewage issues.
"We're ready to grow," Lee said. "We're ready to expand. We're ready to meet more community needs. The community has responded by supporting us with their time and with their money as well. And so that has allowed us to leverage the work that we were already doing into a bigger space."
The Center Project is expanding in more ways than one.
TCP is also teaming up with Burrell Behavioral Health to offer a training session Friday. The virtual session is focused on training health care providers how to offer gender-affirming care for transgender and nonbinary patients.
skills needed to provide gender-affirming care.
discussion on gender diversity and experiences of transgender patients.
recommendations of how to create a more welcoming clinic.
"A lot of trans folks don't have access to quality health care because we just aren't trained in our training programs," Kerri Schafer, a volunteer with TCP, said. "Trans health care is sort of just starting to be included in training programs."
Schafer said it's a big step for TCP to work with Burrell Behavioral Health and to get exposure to many health care providers.
"I am super open to continuing to work with them (Burrell Behavioral Health)," Schafer said. "It'd be great if this could be also sort of a first step in doing a lot more trainings to other clinics in town. I would love it if Columbia, you know, if we can become a very sort of trans competent health care community. That's kind of my dream for Columbia."
Schafer said with the physical move and the move to this new training opportunity, she thinks the community can get there.
The Center Project has more information about Friday's training session and updates about the move-in status on its Facebook page.